While basically pointless outside of a drag strip everyone still stops to watch a nice burn out. It's just one of those things that comes with being a car enthusiast. They are an awesome spectacle when they go well.
But when they don't…
My friend Grant sent me this first one, I pictured a lot of things happening but I didn't expect the car to spontaneously combust! At least they chained it up instead of having people holding it?
I am pretty sure I saw this second video on the cardomain blog, tires blow up in burnout contests all the time but I have never seen them do this much damage to the car after exploding. I guess Camaro's are sort of weak?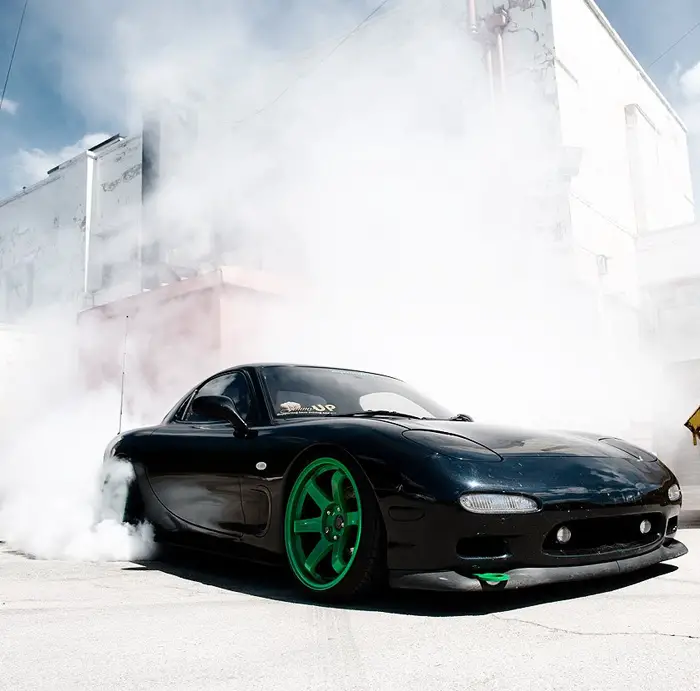 Site Updates
I've let you guys wait long enough here are two of the 4 (maybe 5) new sticker designs I am sending off to the printers on Monday. Feel free to leave color preferences in the comments so that I can make sure to have them for the first order.
I decided to a a little 'riskier' with these stickers since there are quite a few clever stickers out these days and I didn't want to feel left out!


Hopefully no one rips them off between now and when I have them in my hands!
Flashback Friday
Watching the above burn out fails reminded me of a lot of classic automotive fails I have seen via youtube so I decided that what better way to cap off today's WTF Friday than to throw it back to a previous WTF Friday: 10 Crazy youtube car crashes
For those of you who want the WTF Friday guessing game to return it will as soon as I get some of the new sticker designs in.
Oh Rob…
Anyway I am off to ride in a BMX contest today so fingers crossed see you Monday injury free!