I normally try not to post things I find on the Stance Works forums as early on Mike and I talked and I made it clear that I didn't intend on jacking content from him.
However I have been in love with the Europrojektz A3 from the first time I saw it and the owner recently posted some new photos along with a beautiful forum signature/blog header and mods poster.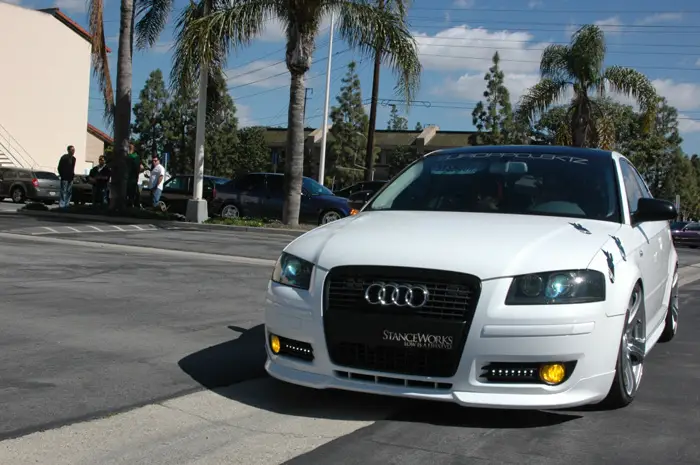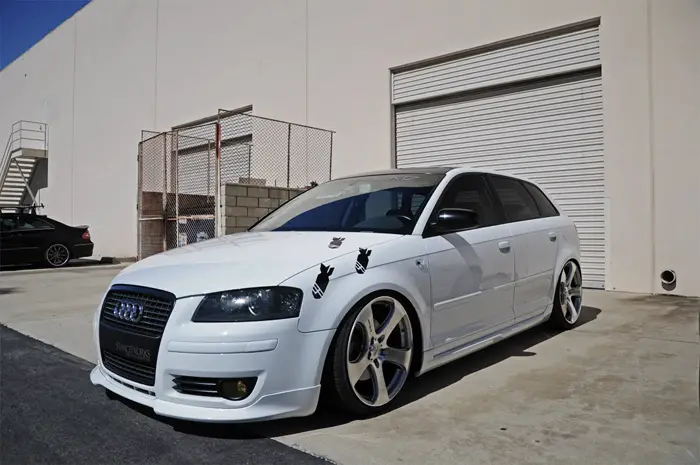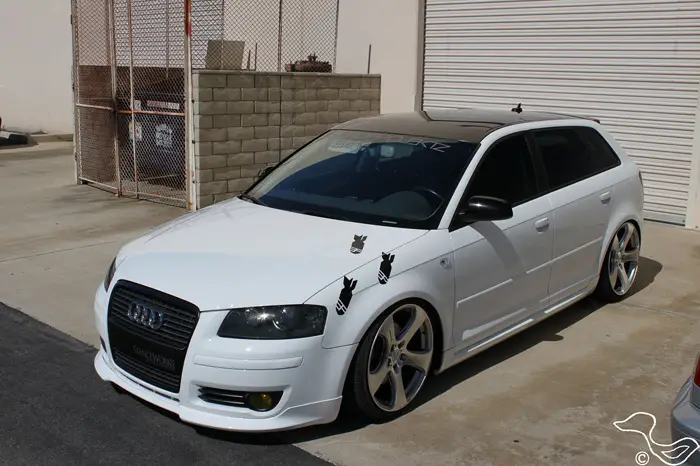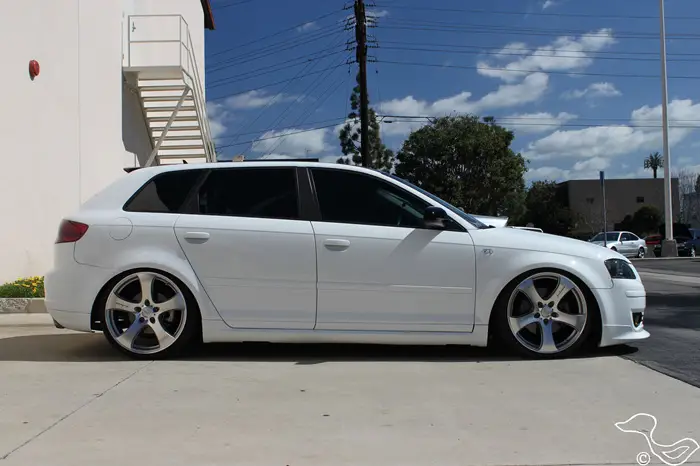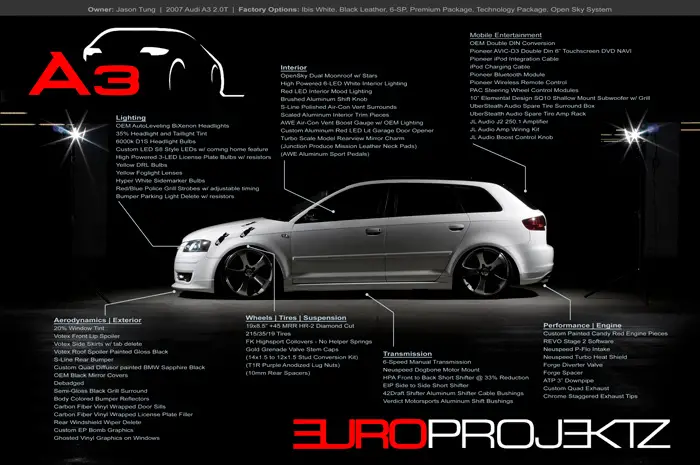 For more on this A3 check out the Europrojektz A3 blog and his Function/Form thread on Stance Works where he explains exactly how he can carry a full size 19″ spare tire, have a 10 sub box/amp rack setup, and still get 30 MPG.