As things settle down around here after a fairly busy event filled summer, I can take the opportunity to read up on emails sent in featuring awesome cars that you guys know I'd love.
First up this unique pro touring project sent in by automotive artist and all around good guy Chris Piscitelli of Piscitelli Design.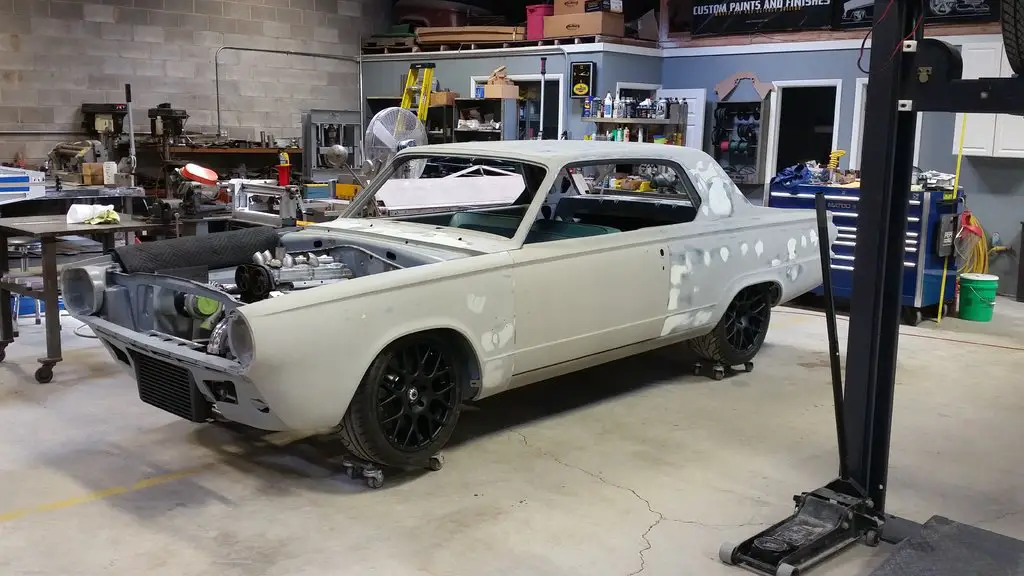 Chris sent along the for sale post for this car where it was listed for a steal of a deal at 13k. Why do I say a steal? Well considering the parts, and man hours already into this car, 13k is a more than fair price.
Under the hood of this A body is an SRT4, motor. Not everyone's choice for a classic Dart but SRT motors are known to make good power when treated right and this one has been given some pampering.
Internally it has been fortified with DCR racing internals, crane cams, and a DCR head.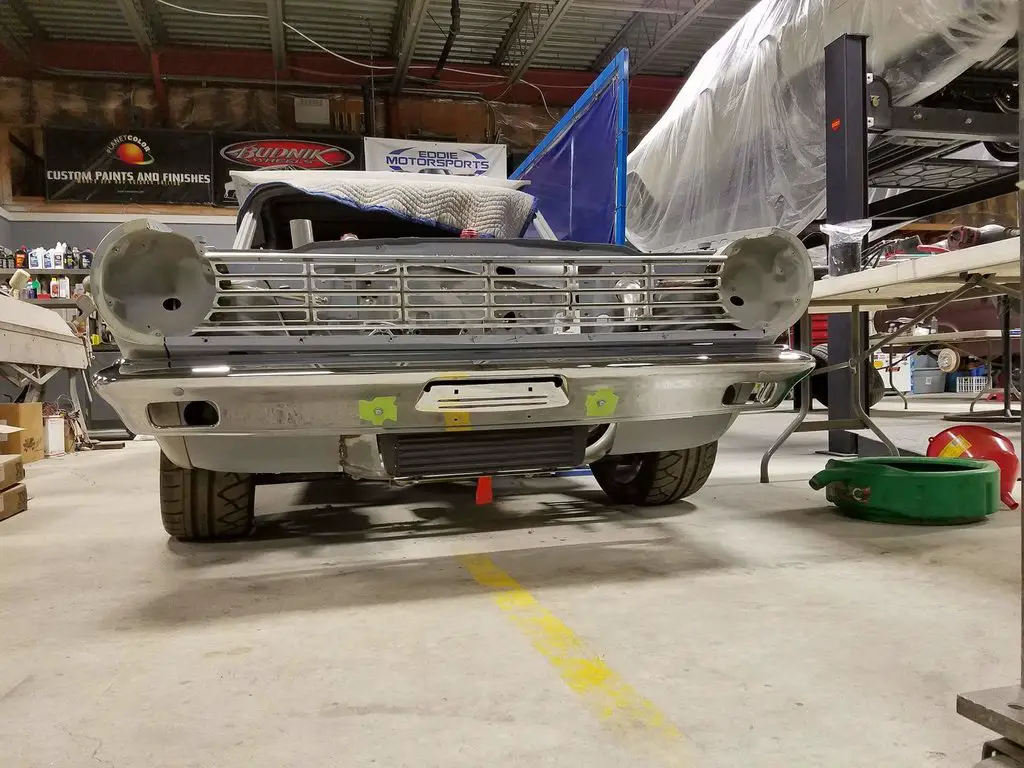 Hanging off a twin scroll turbo manifold is a AGO S256RS turbo, and on the opposite side is a custom intake manifold. The inter-cooler has also been plumbed up and sits nicely behind a vented factory bumper.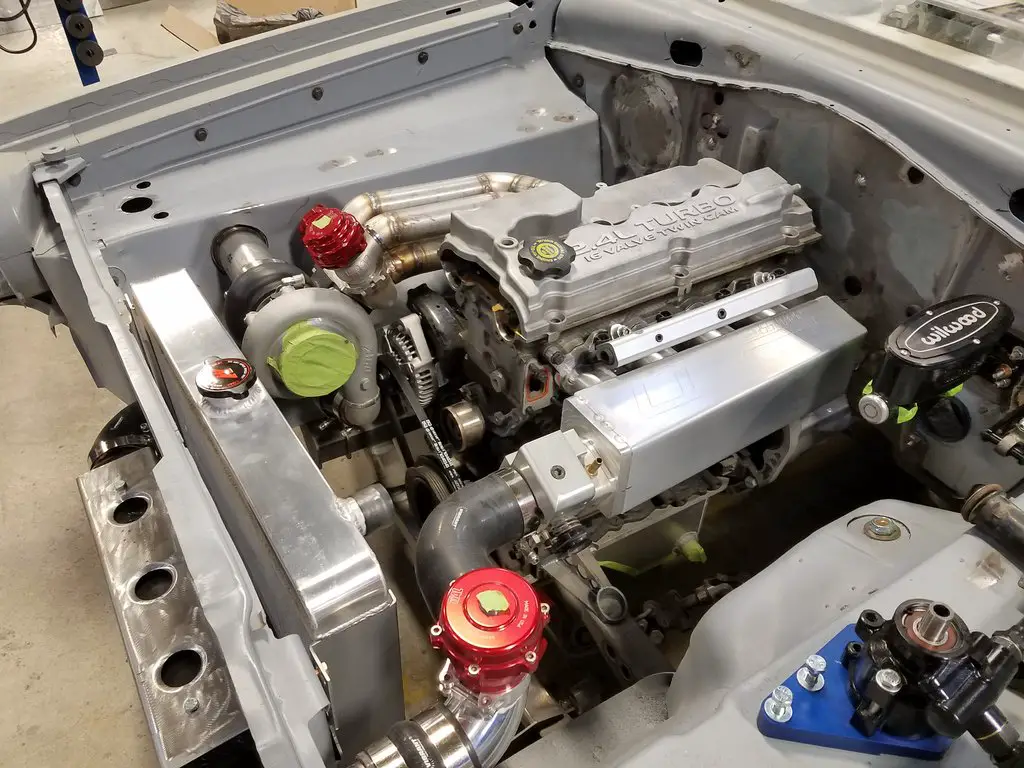 The body of the car has been blasted and coated in epoxy primer with 90% of the body work said to be complete. QA1 coils make up the suspension and mock up has been started for the 18×8 front 18×9.5 wheels.
A rendering of the original builders final vision is below.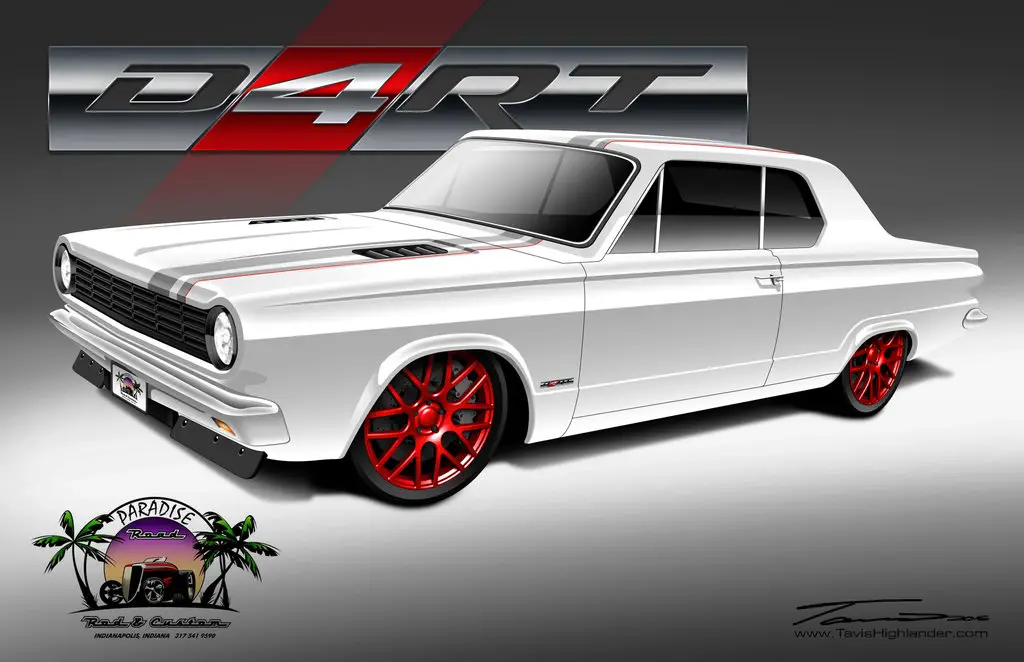 The car was put up for sale in May, and according to the most recent update in the build thread, it was picked up in July for an undisclosed price.
There's a lot to do for sure, but if the person who bought it is up to the task this could be one neat dart when the tools are put back in the box.
I feel a full Pro Touring relapse coming on after reading the build thread on this one.