Alright, bare with me guys and girls, I know a lot of these cars don't really have the best stance and are just expensive cars with stock suspension and fancy wheels, however I felt if I didn't share this booth with you I would be skipping out an interesting part of the SEMA experience.
And since I am doing my best to share as much of SEMA with you as I can I present the Giovanna Wheels 2010 SEMA booth.
The Carpet
The first thing I noticed when I stepped into the booth was the plush carpeting. Most of the booths at SEMA had carpet but a lot of it was pretty firm and most certainly not white.
Giovanna though, they decided to go all out and get white carpet AND hire someone to clean it as the day went on. Ballin?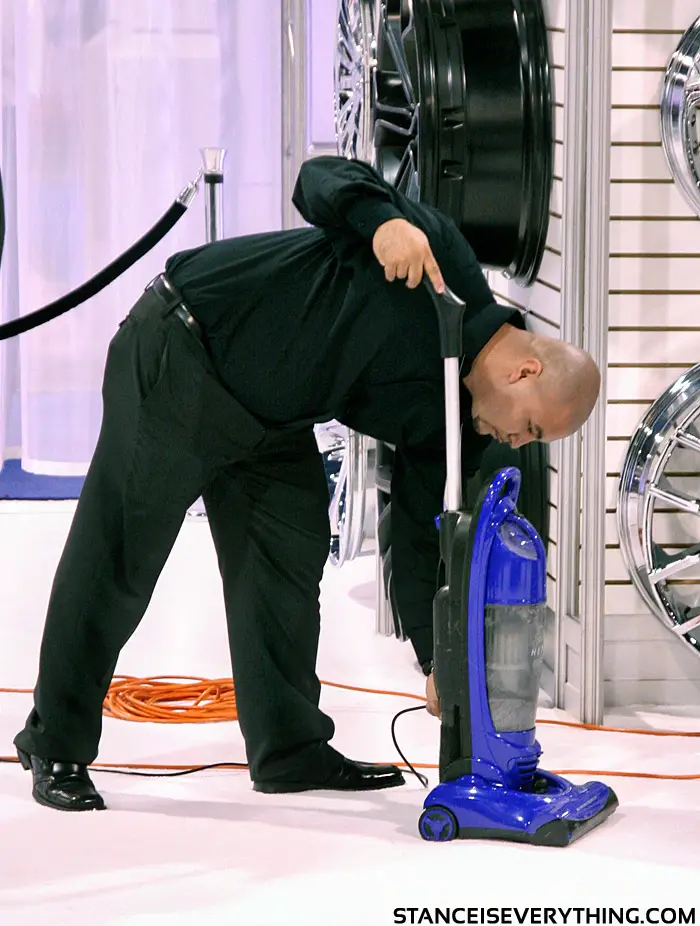 The Trucks
The next thing to catch my eye, being a mini truck fan, were these two heavily modified full size trucks which both happened to be blue.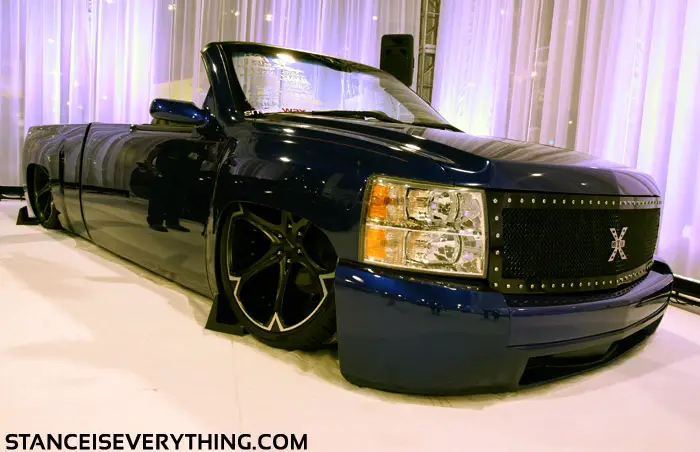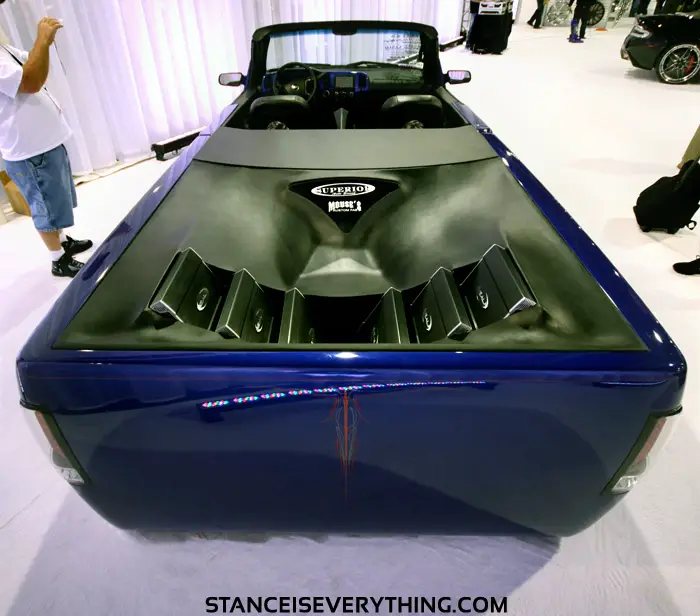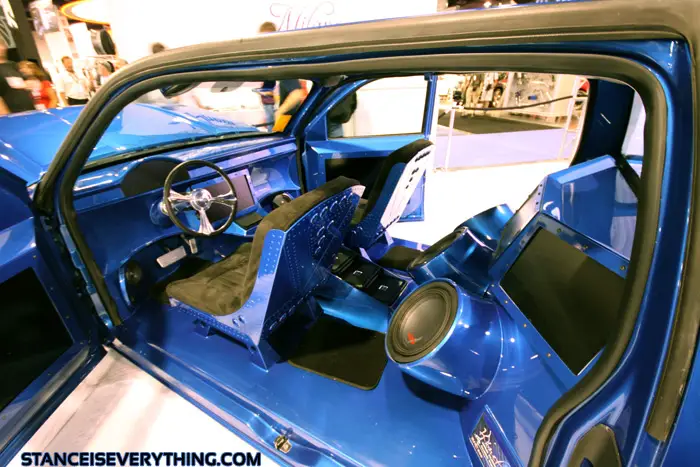 Go DJ…
To the right of the mini trucks was a DJ who was spinning at the booth the entire time I was there. He played a good mix of mainstream rap which actually fit the theme of the booth quite well.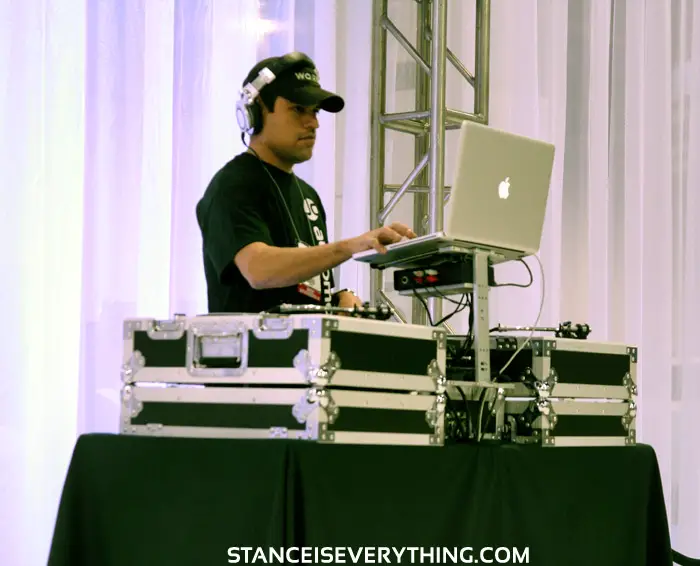 The Luxury rides
Then there was Giovanna's cream of the crop. A collection of very expensive cars I could never afford sitting on rims that probably weigh in near a metric ton.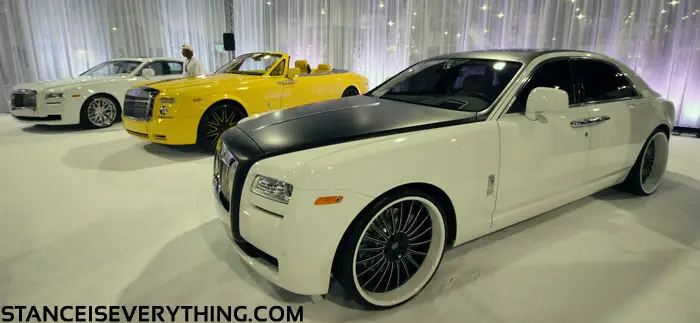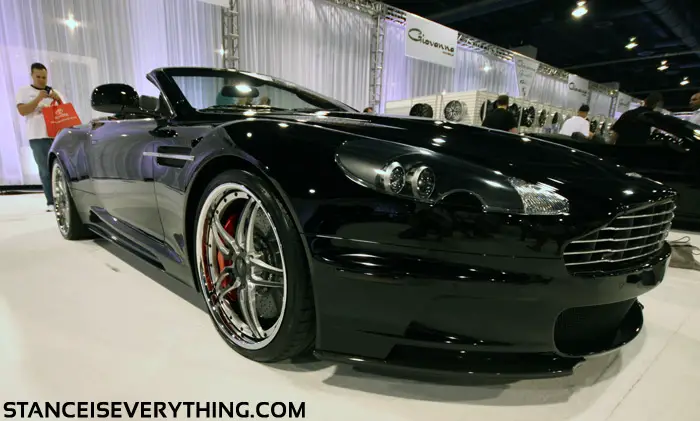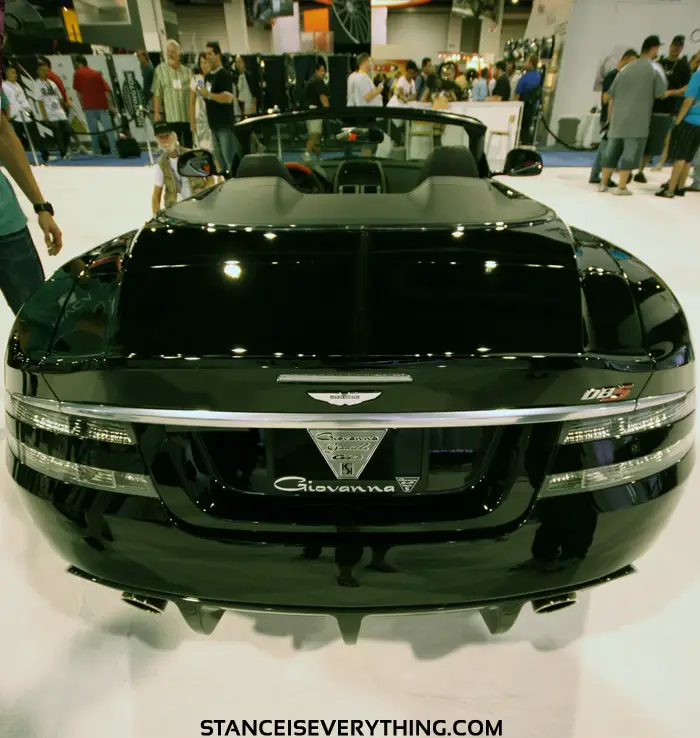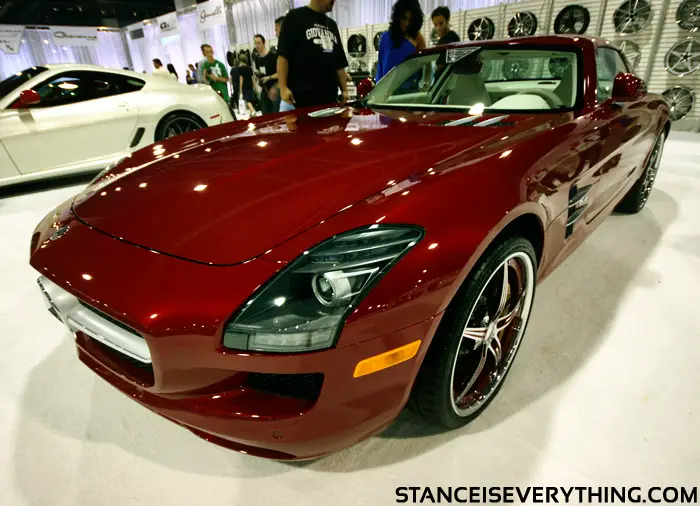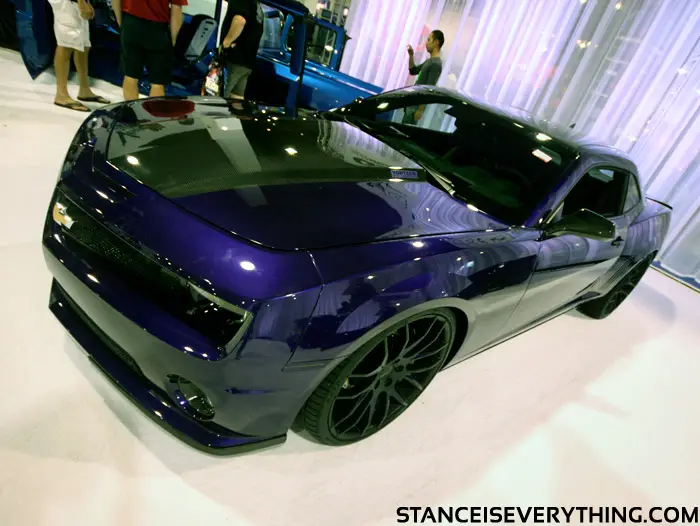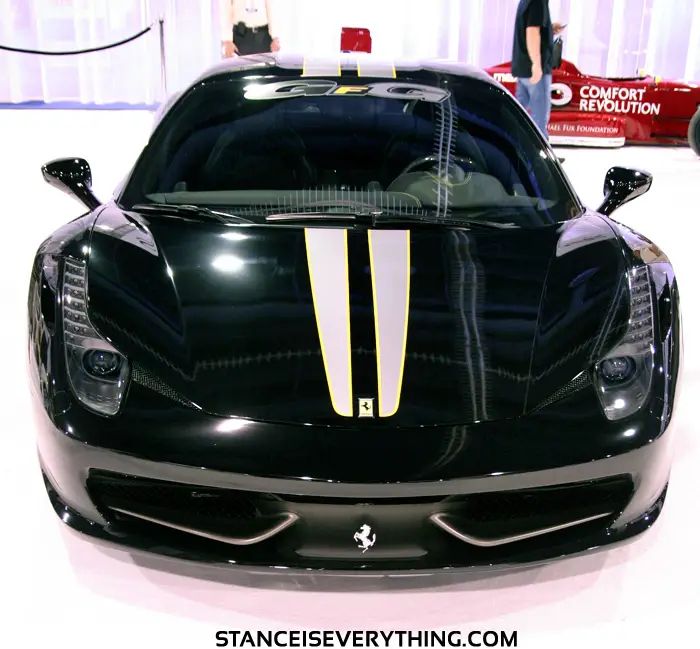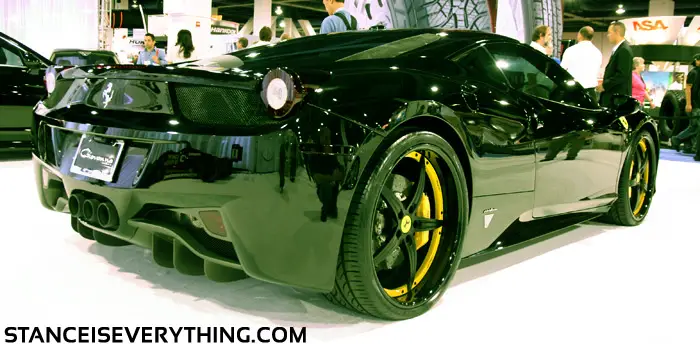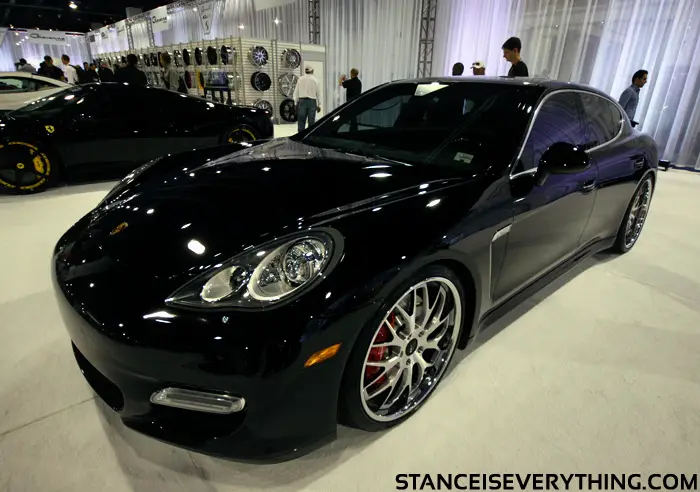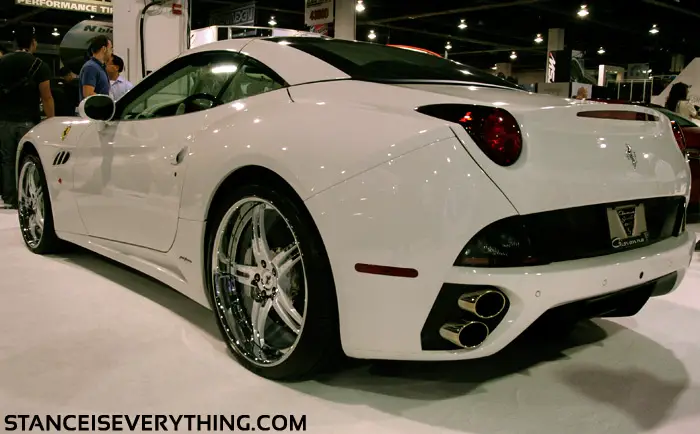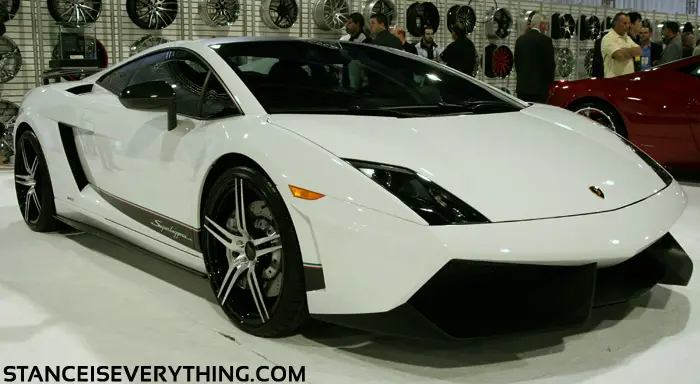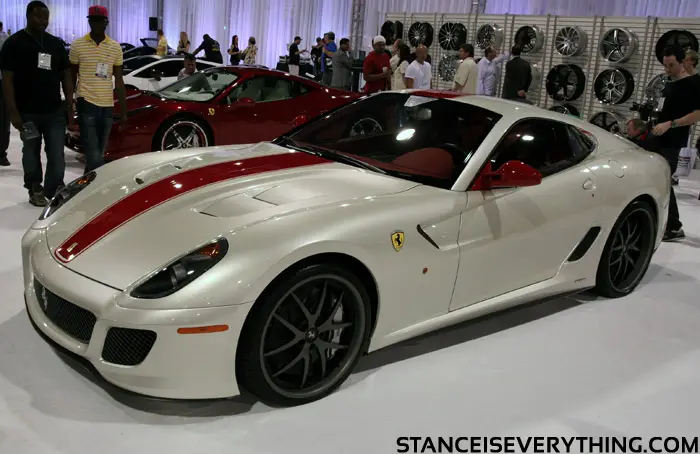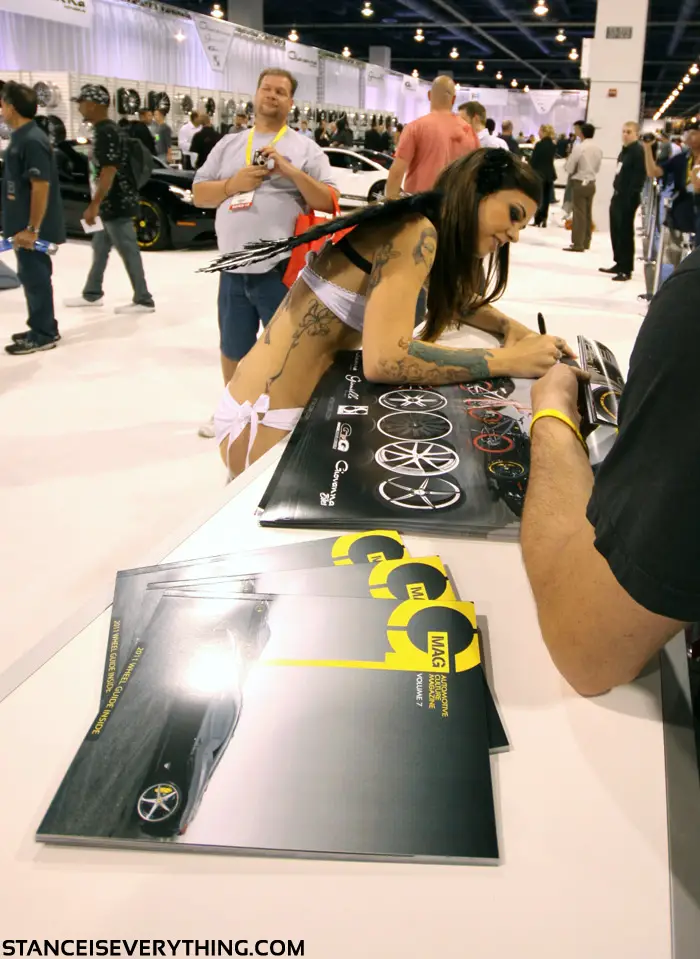 The Pimp
As we were making our way through the booth looking at all of the stuff we could never afford a pimp walked in.
He wasn't affiliated with the booth in anyway that I could tell it just seems he was walking around the entire show dressed as such.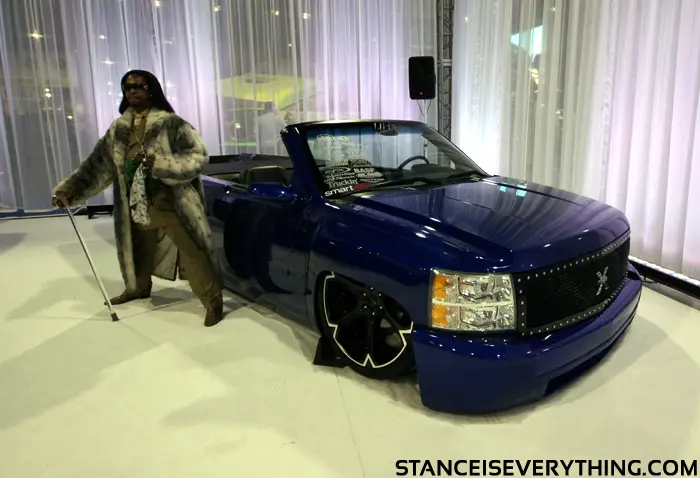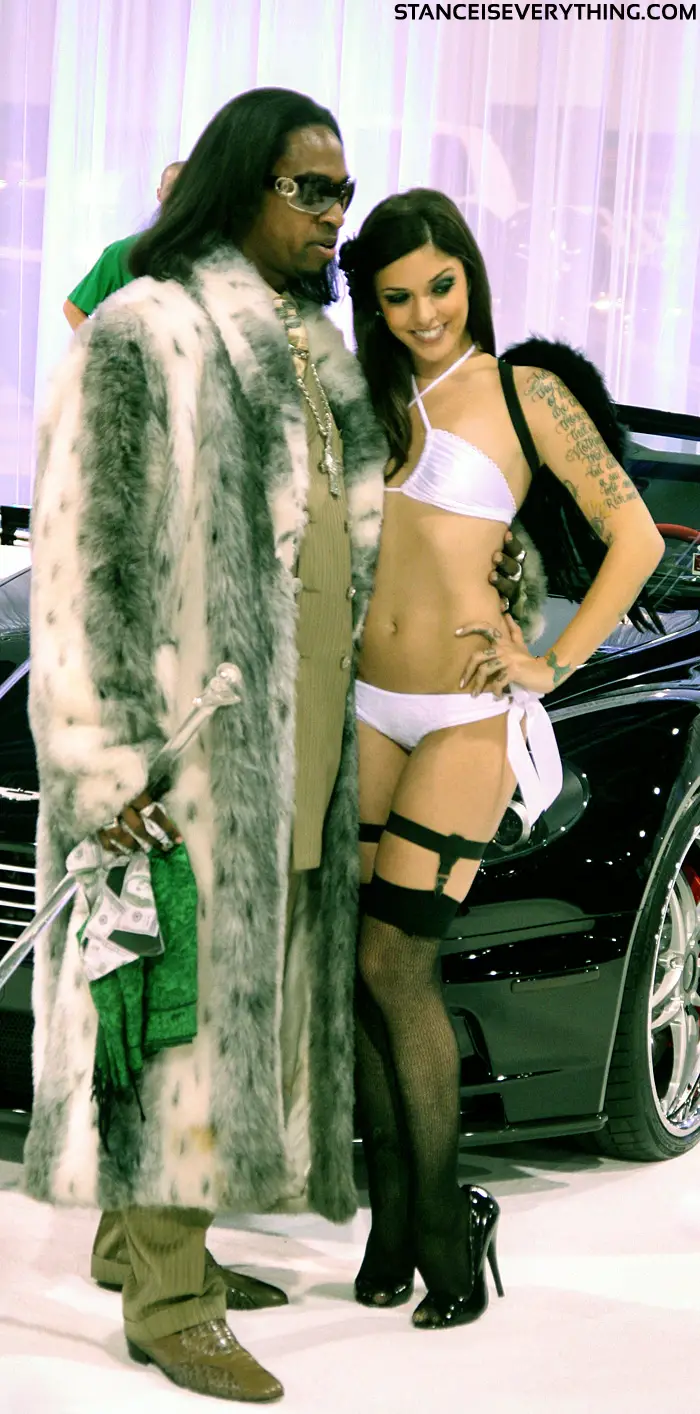 Whether or not he was an active pimp I'll never know…