Today's showstopper is recently appeared on Slammed Society, and one of Lyndsey's favorites from SEMA.
Sitting practically in a corner away from a lot of the hustle  & bustle this Scion Xb might have been easy to miss if it wasn't for the super white, almost glowing, paint and the very wide 17×10.5 and 17x 11.5 BBS RS wheels with teal centers.
When the shine off one of these lips blinded at a distance my blurred vision fooled me into thinking I was looking at Heyyy Mikey's Xb but as I got closer I realized that this was an entirely different build.
Even though I am not a Scion aficionado and I couldn't see a spec sheet this car was worthy of several photos on stance alone, so I snapped some pics and decided to figure out the rest of the information later.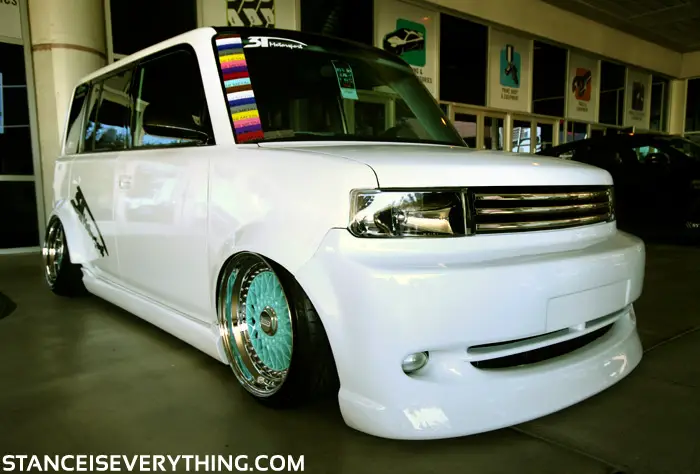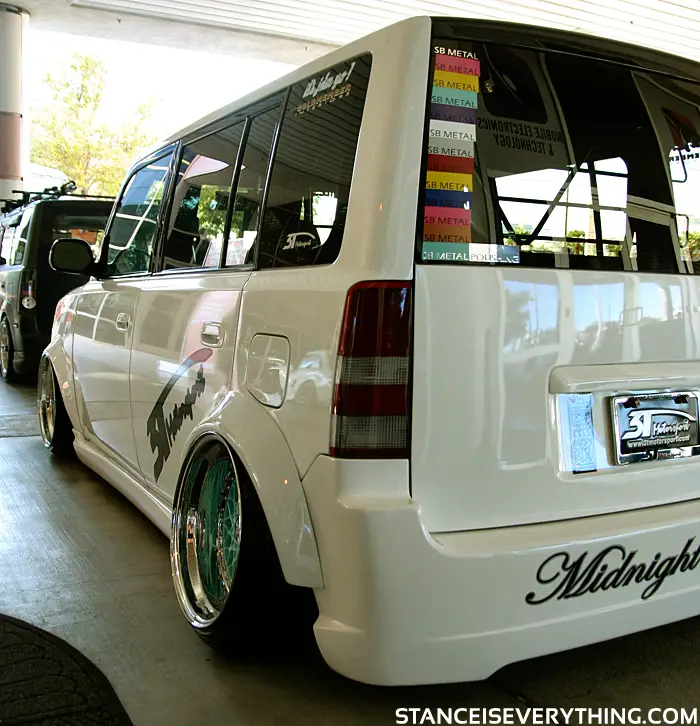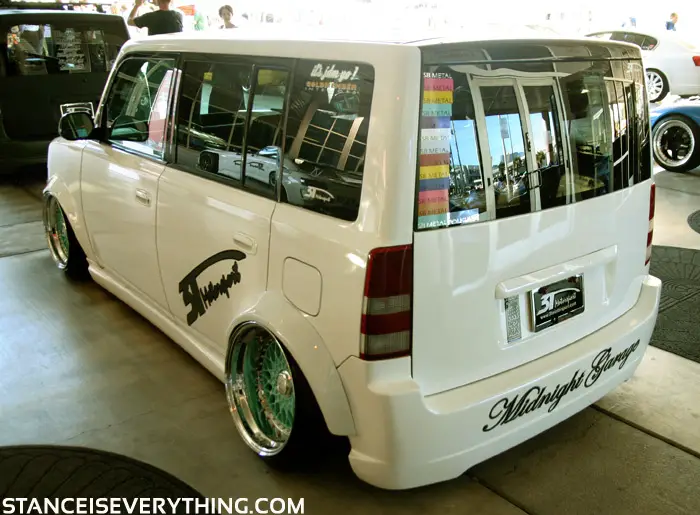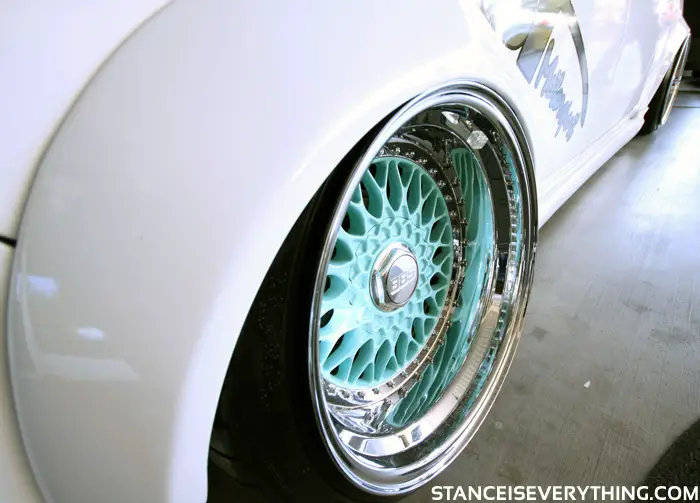 If you want the complete mod's list and more pictures Neek's got you covered over on Slammed Society.