Previously I mentioned that I had a few different plans for some of the in depth vehicle and booth coverage I got from this years SEMA event. Dubbed 'SEMA Show Stoppers' these are the things that stopped me in my tracks and demand further attention.
Today's SEMA show stopper is the 'Big Job' which is a 1956 Ford F-750 merged with a Chevy HD chassis that was brought to the show by Dieselwheels.com and Insane Kustoms.
What drew me to this truck initially was it's sheer size, I have never seen something so large with such classic Ford truck styling.
What kept me near the truck was interesting Chevy chassis merge that supported the entire thing.
Also helping  draw my eye to the truck were the custom wheels, air ride and a number of unique features like the side exit exhaust below the running boards and the beautiful wood lined bed.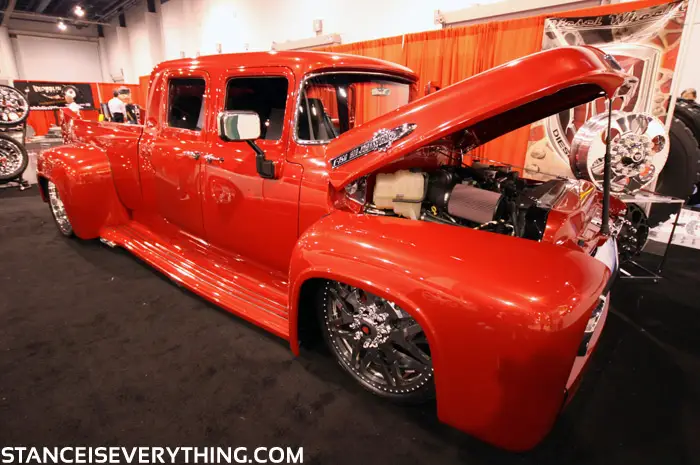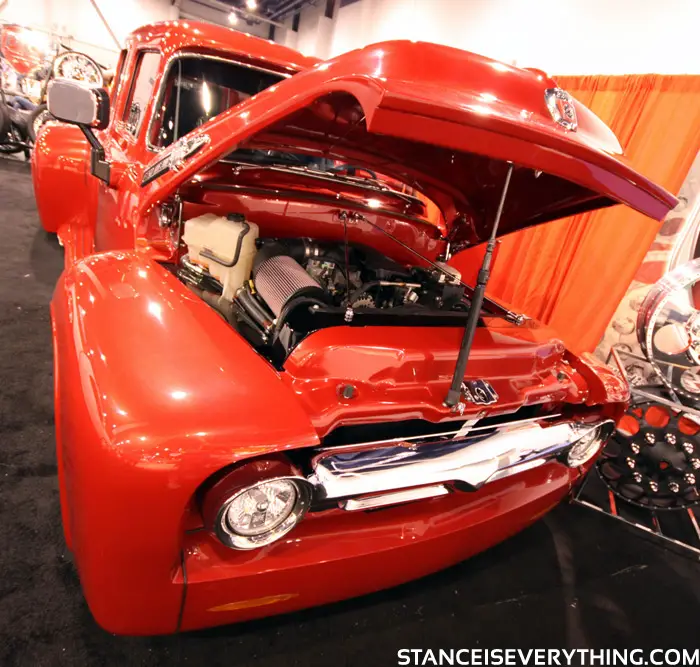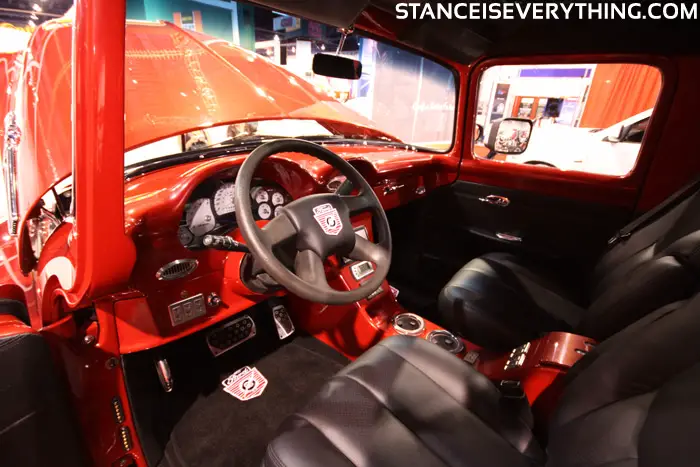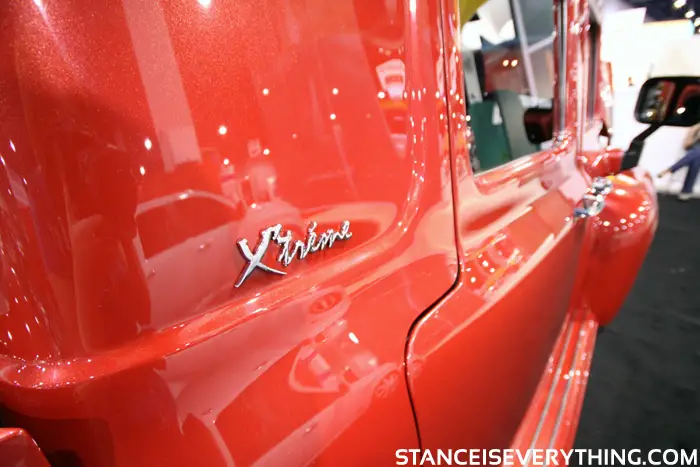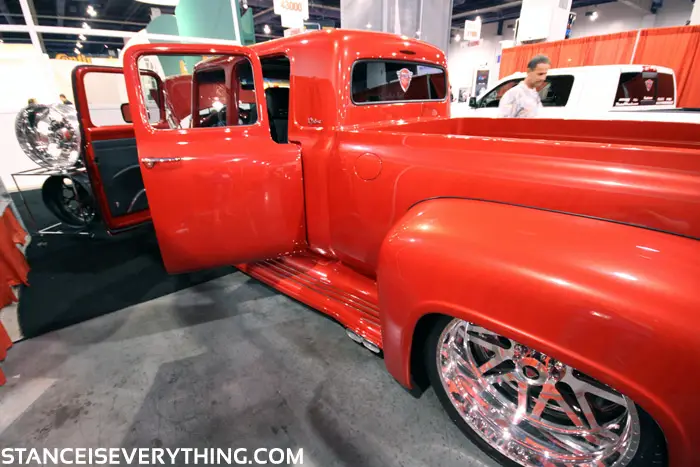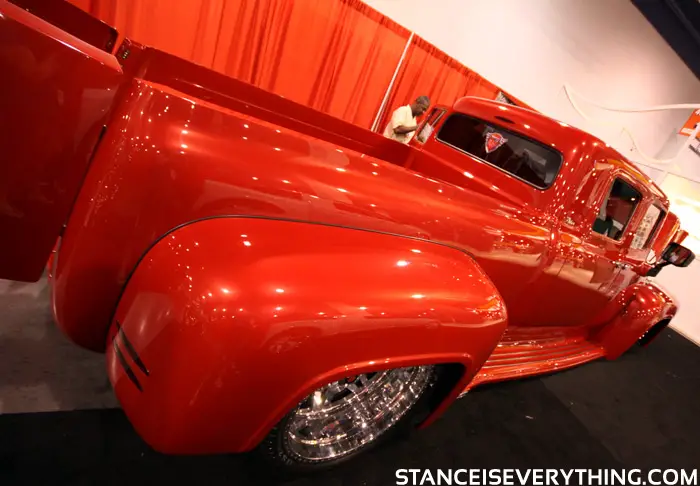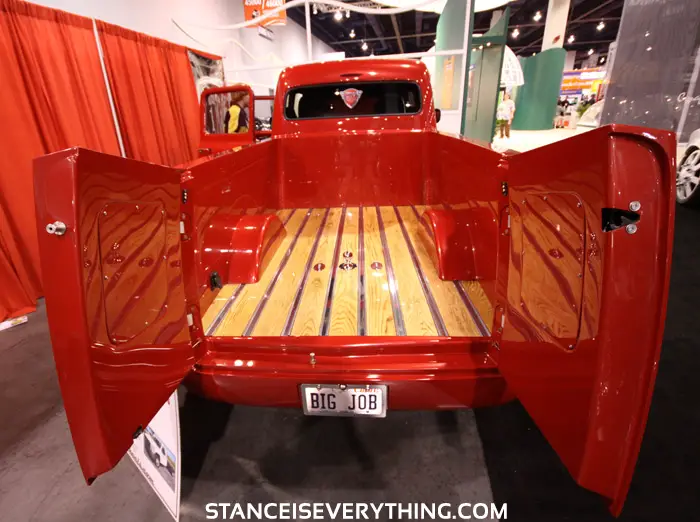 Update: This beautiful truck was built by Insane Kustoms in Utah, check them out on facebook.
More SEMA coverage and Show Stoppers to come.