This Courier ended up on my screen a couple months ago while gathering photos for a Theme Tuesday and quite honestly blew me away.
I'm not sure I have ever seen a Courier before (stock or otherwise) so happening across this was pretty rad, more rad is the fact that it is an Ontario build.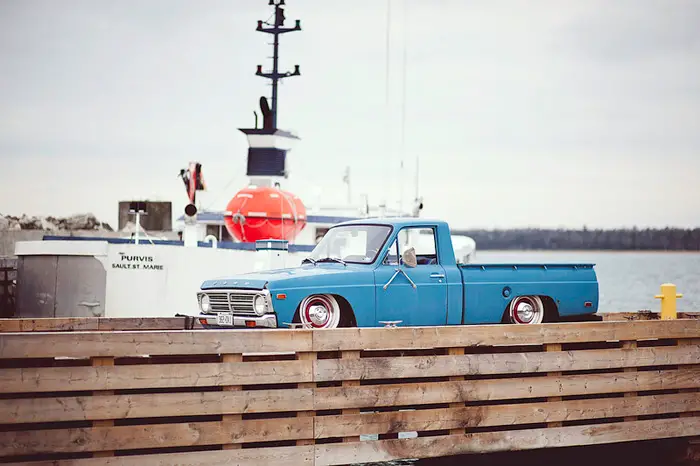 It's always nice to stumble upon photos of an unfamiliar build from Ontario because it means that I'm no where near the end of amazing builds this province (or even just the GTA) has to offer.
Additionally the truck was shot by a local photographer who's work is pretty awesome and worth checking out.
In the description of these photos Josh explains that the truck belongs his friend Dennis who built it at home in his garage and in 2012 Dennis drove the blue, blue oval from Ontario to Ohio to take home the "No Shine" award at Dropt & Destroyed in 2012.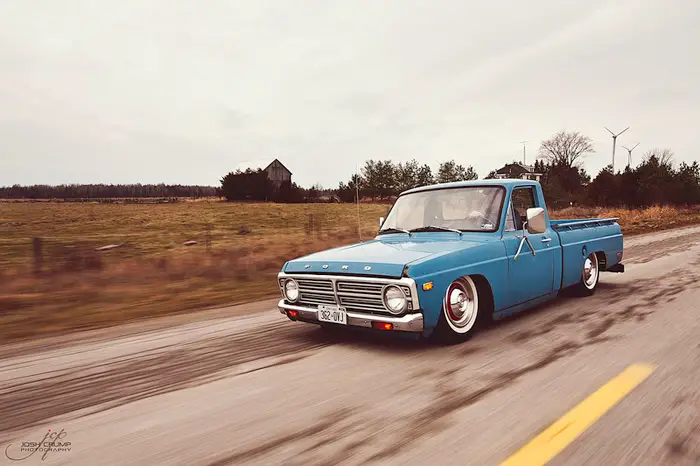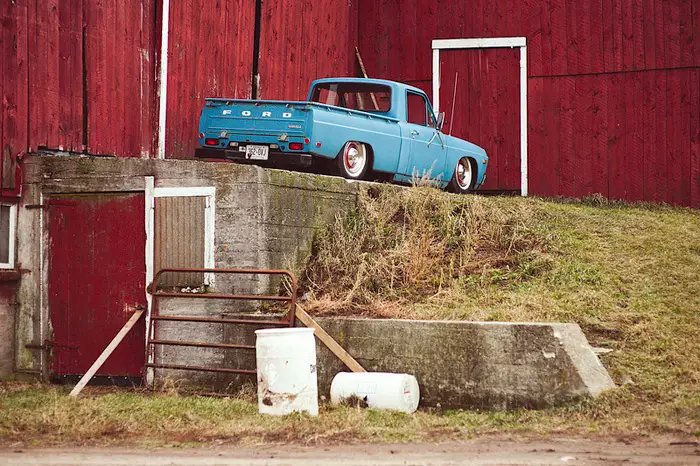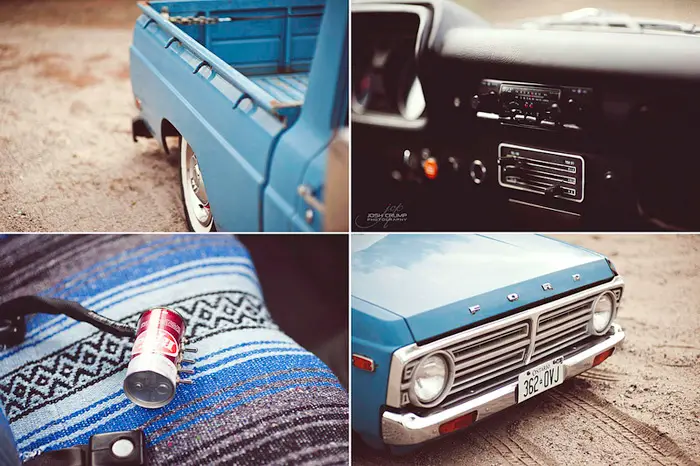 Hopefully this truck is still around because I wouldn't mind seeing it in person some day.
The complete set of photos is here.
Photo Credit: Josh Crump.