I'll be honest with all of you, when I first saw this car I didn't see a Honda Civic. I saw a set of beautiful (and big) 19×10 and 19×13 HRE wheels sitting beneath something that was yellowish.
Once I was able to take my eyes off the wheels I noticed that they were attached to what was perhaps the most modified EG hatch I had ever seen, as Gwen Stefani would say that sh!t was B-A-N-A-N-A-S.
This car is exactly the type of thing I expected to see at SEMA, over the top well built cars that pushed the borders of whatever platform they were built on.
From the custom Candy Yellow covered wide body to the clean black suede double stitched interior every bit of this car has been modified.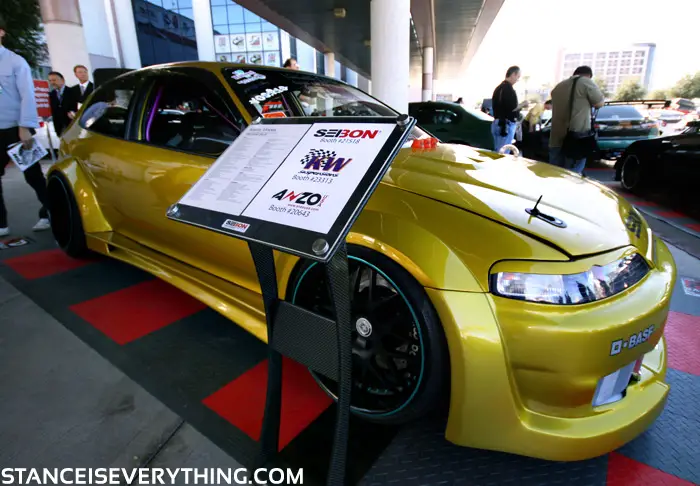 This car dances on the line of 'too much and just enough' and the decision on where exactylu it falls is really up to the person looking at it.
Regardless the above is a custom car with, Mugen, Seibon, Willwood, Backyard Special and Stack parts, not to mention the Acura RSX type-s K-20 motor sitting in the shaved engine bay beside a SC372 turbo, and of course the aforementioned huge HRE's.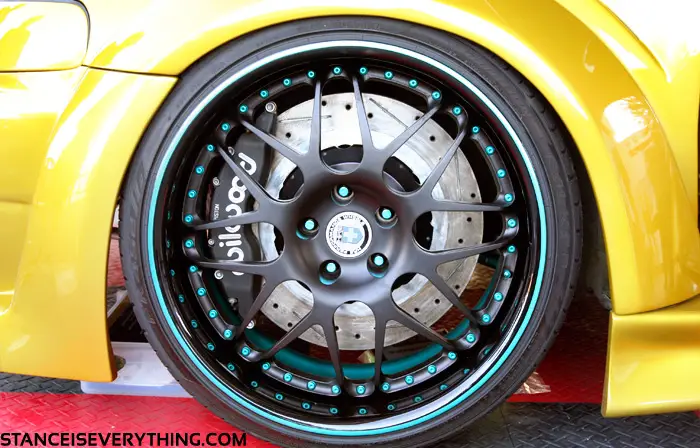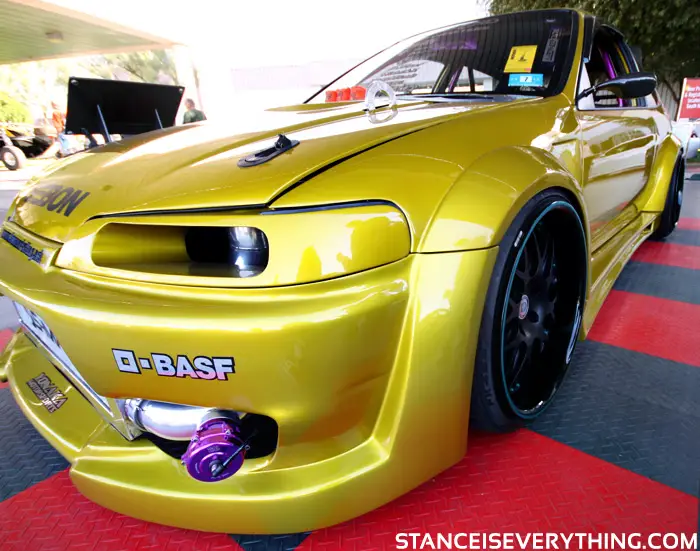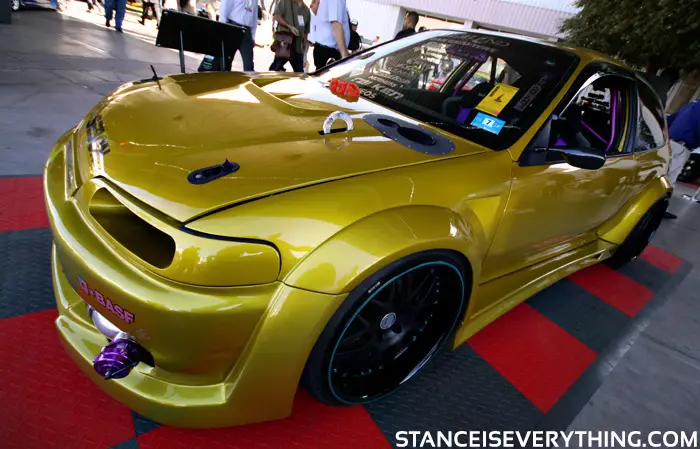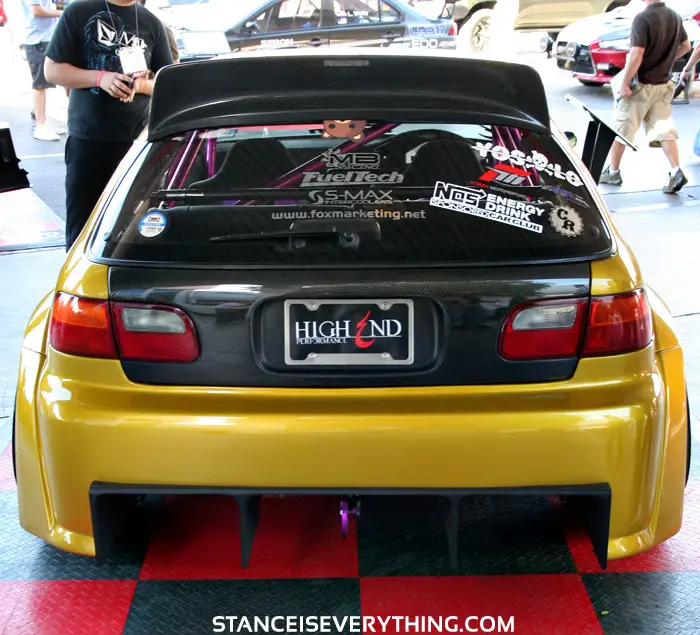 Embrace the ridiculous! (Full mods list availible here thanks to Cardomain)