I love when people do things like this: Canadian Rally driver, Crazy Leo , is offering up a chance to win one of two rides at the Rally of The Tall Pines in Bancroft Ontario.
The route will be an actual stage of the rally and take about 90 or so seconds, in those 90 seconds you will go through a serious of blind turns and one big jump in a 500hp WRX.
The drive will happen Friday November 19th and winners will be announced November 16th and 17th.
Which means that if you bid today you could win tomorrow! (sorry for the late notice)
All of the proceeds will go to the 'Bancroft Sled Dog Races' which promotes sports, physical fitness and healthy lifestyles for local Ontario kids.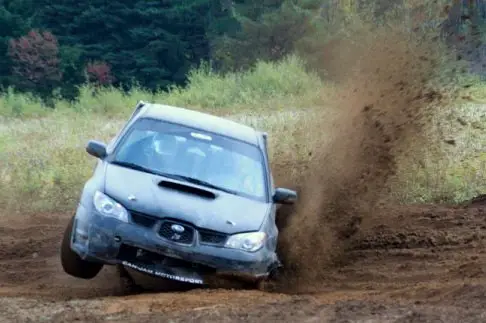 To enter just bid on one of the following two auctions and cross your fingers you are the winner:
Here is the demo video showing what you can win:
and you can see more of his footage on youtube page.
Good luck to anyone who bids, and good luck to Crazy Leo at Tall Pines.