The last girls with Hot Rides Theme Tuesday here was nearly all cars found on various blogs and message boards on the net.
This time around in addition to perusing the forums I decided to poll some of my female readers for submissions on facebook and twitter.
As it turns out I have quite a few female readers with clean cars ranging from lowered to slammed, and naturally aspirated to boosted.
Web Finds
To start things off here are some of the female web finds first:
Armanda's Focus
Armanda is a Stance Works forum member who drives what's probably one of the best looking North American Focuses out, male or female owned.
It's clean and low with some stretch and poke, she knows what's up.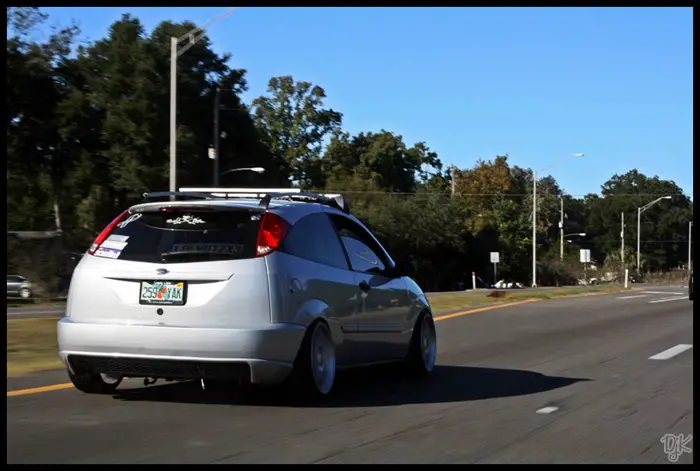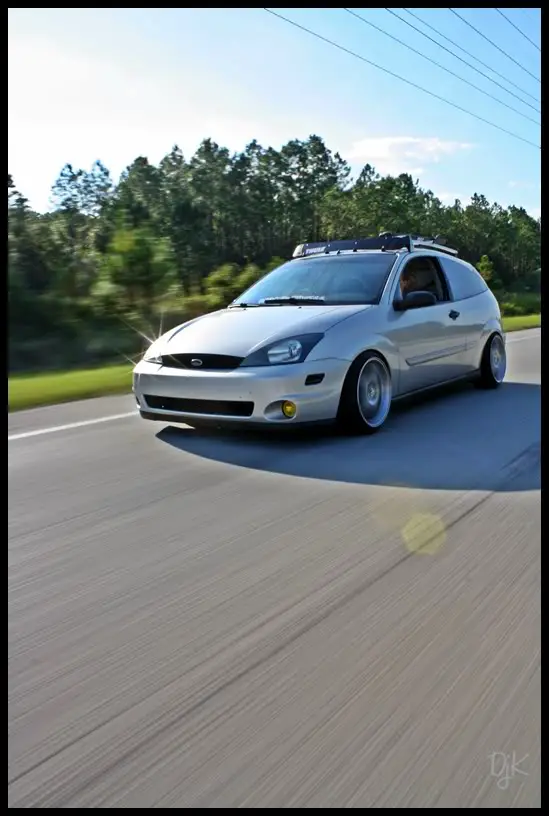 The Bitch Basket
The Bitch Basket is the name given to this VW which a SW member built with/for his his wife.
Unfortunately due to a bit of poor driving by another party it has been destroyed, thankfully however it's occupants were all relatively unharmed.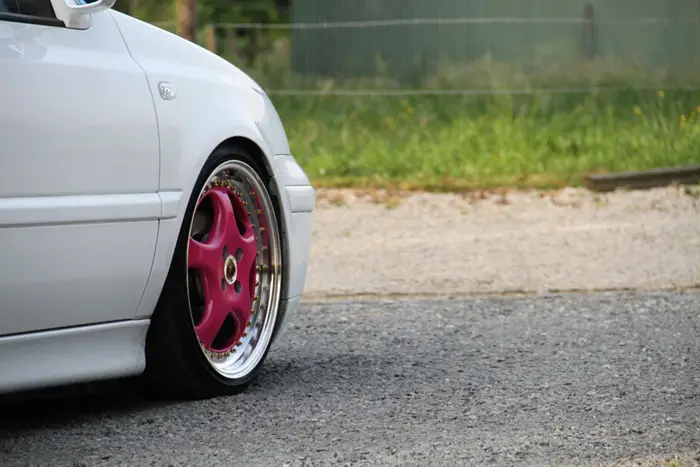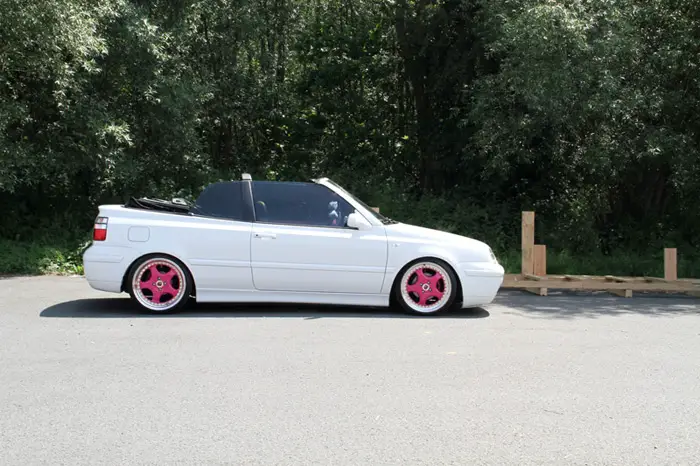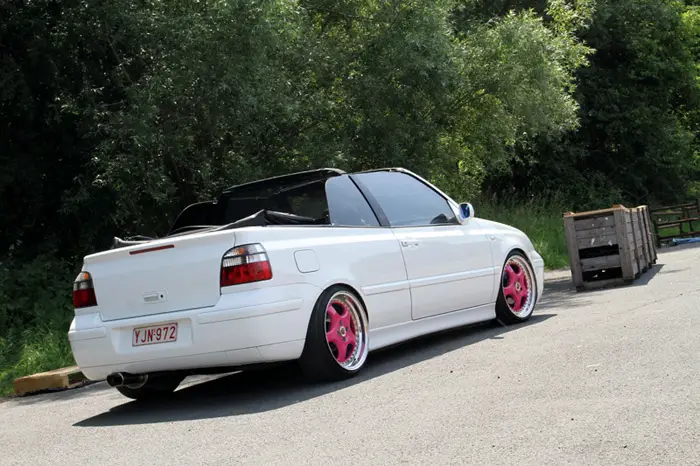 Susannah
Susannah is pretty well known among the Stance crowd for both her cars and  her photography.  She was actually in the previous girls with hot rides Theme Tuesday and will probably be in the next one as well.
The easiest way to tell one of her rides  is by it's low height, and wide pink RS's.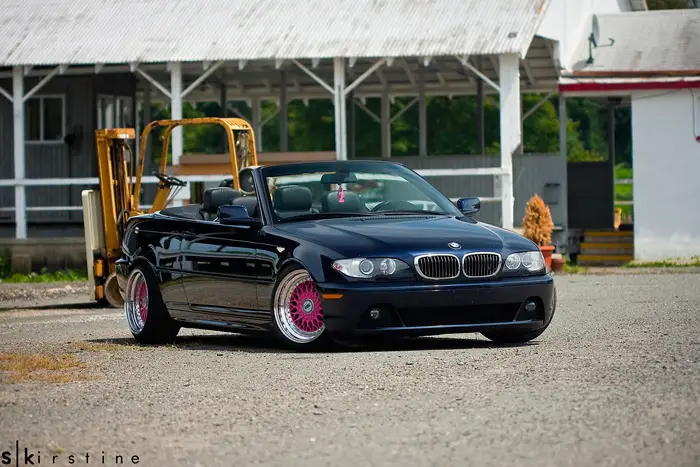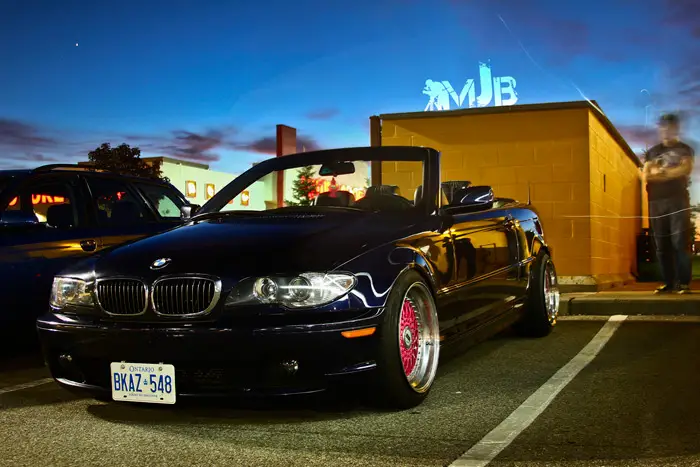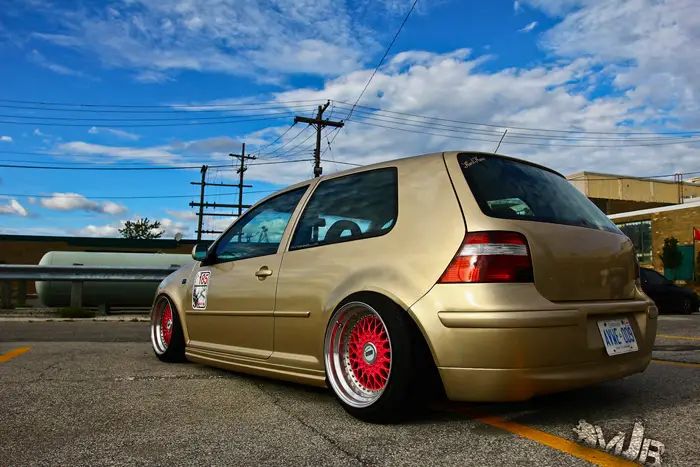 Readers Rides
Here are the rides submitted by you all the readers
Natasha's Teg
Natasha is a GTA local who's car I've seen around at some meets and shows and her friend Stev is actually the one who sent in these pictures.
Natasha built this car herself and as it currently sits its running 6 pounds of boost thanks to a supercharger.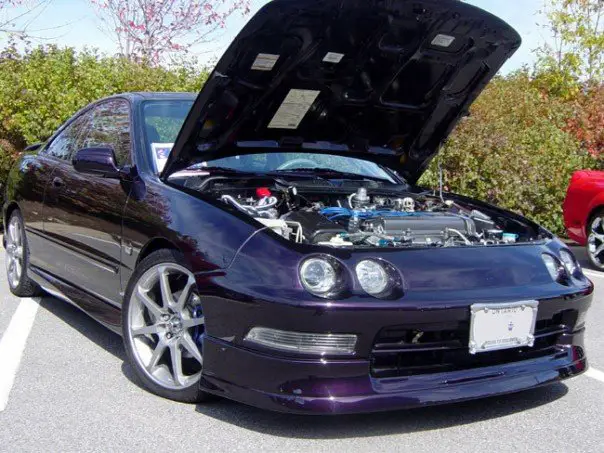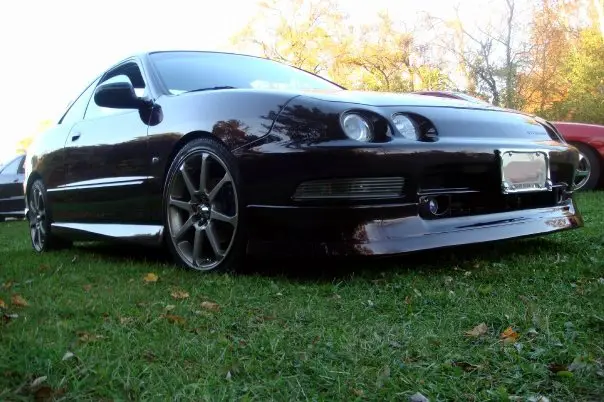 Crystal's Mazda3
Crystal is another local and a bit of a personal success story, after months of convincing her to lower her car and that she would love it after she took my advice and took the plunge.
It looks great as a result and thankfully for me she is completely happy with the ride because otherwise she probably would have kicked my ass.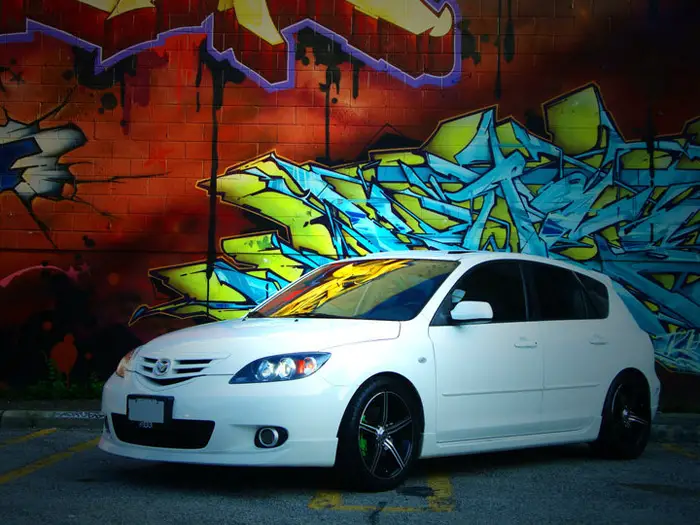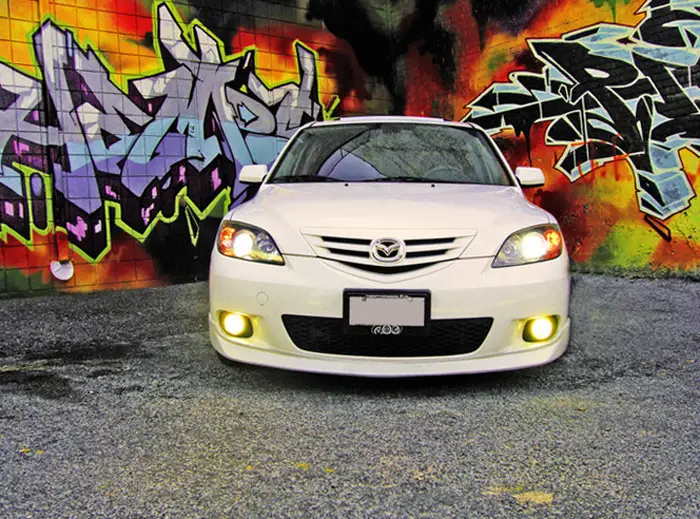 Deana's Cabriolet
Deanna is a facebook fan who's off to a great start with her cab. She says she wants to go lower and if I am correct and that is a wheel-whores.com sticker on her windshield I am pretty sure this car has quite a few wheels to wear before it's time is done.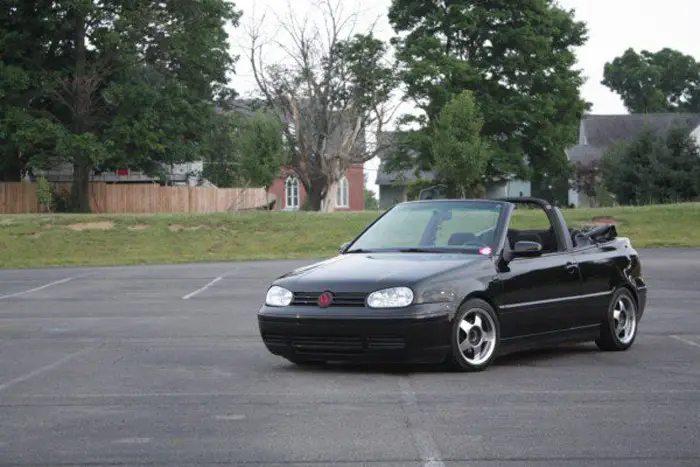 Anna's CRX
Anna, one of the main driving forces behind Sweetie Girl Racing, has a few vehicles but the one she is probably best known for is her CRX which she often puts to task at the track.
Don't be surprised if you spot her driving other cars however ( like say stunt cars in movies for example).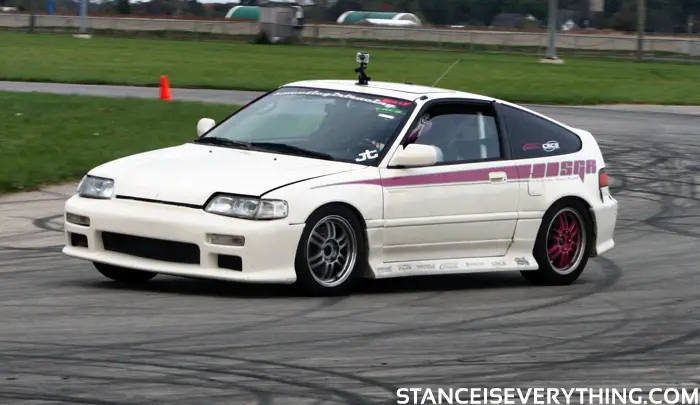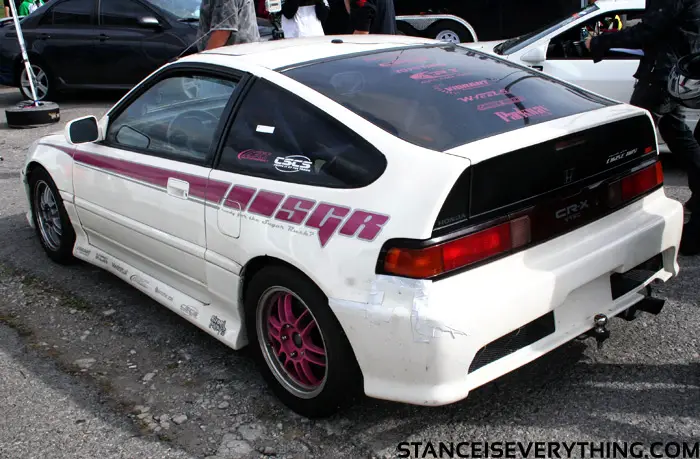 Elizabeth's Golf
Elizabeth, another FB fan, is from Chicago and has a clean boosted and shaved Golf.
It looks like she took the time to find a good body man to do the shave as well because it looks smooth as glass.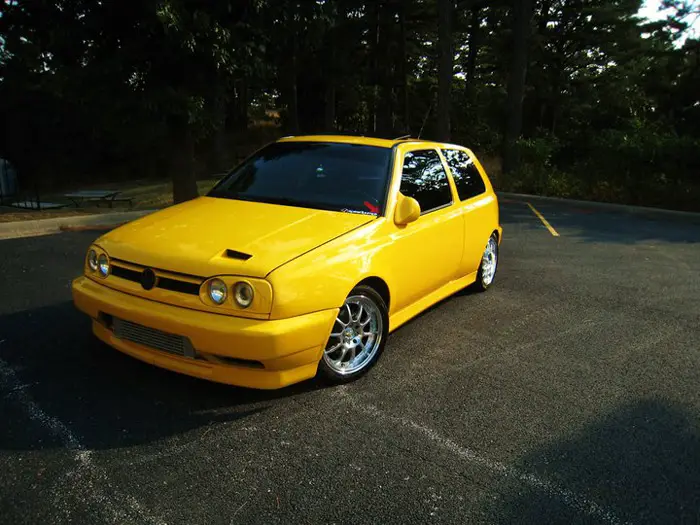 Sarah's Golf
Sarah is no stranger to the site, she has been posted in the past few readers rides and always seems to have an endless supply of photos as she was the first to email me with pictures of her car.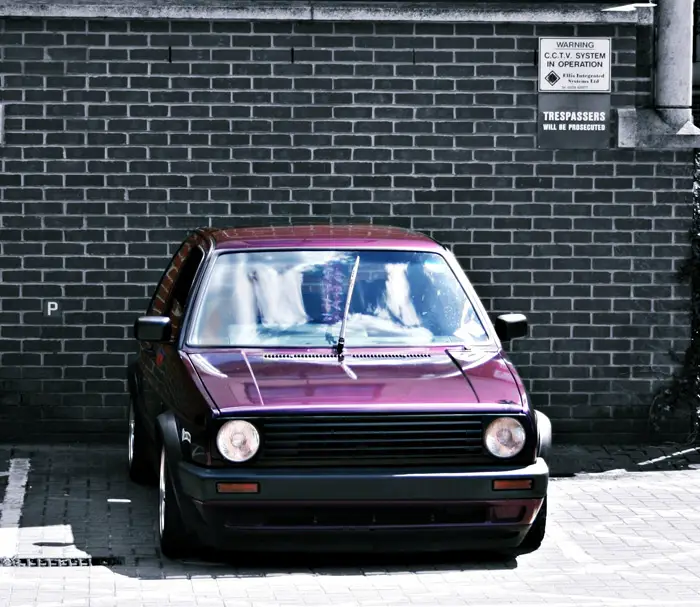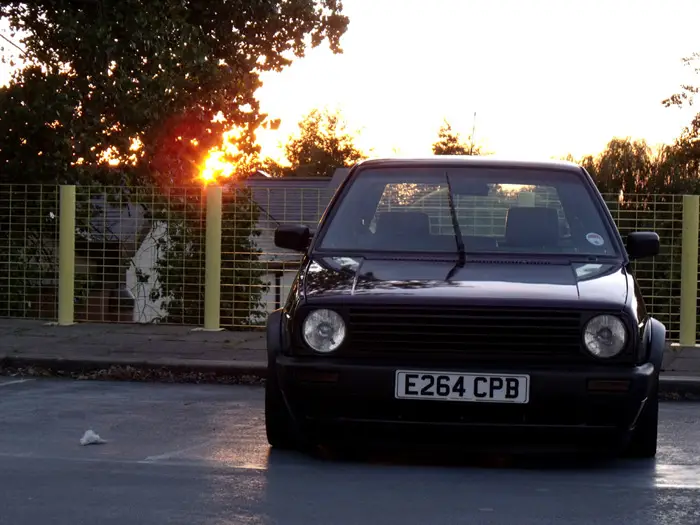 Anjie
Anjie is a twitter follower (@WordxLove) who I didn't know rolled so hard up until yesterday when she sent in her pics.
This car is clean as hell and I know a few Civic drivers who could learn a thing or two based on how this car is put together.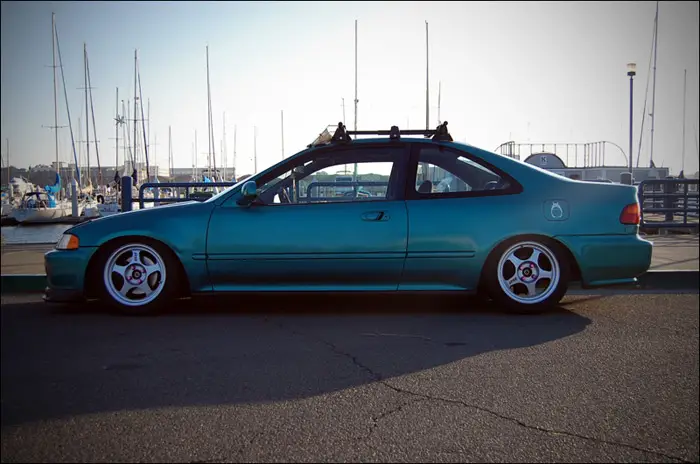 Taryn
Taryn is the NZ native behind the I <3 Stance blog and drives this a dropped XB and also rides BMX which means she could have made the Fellow BMX riders Theme Tuesday.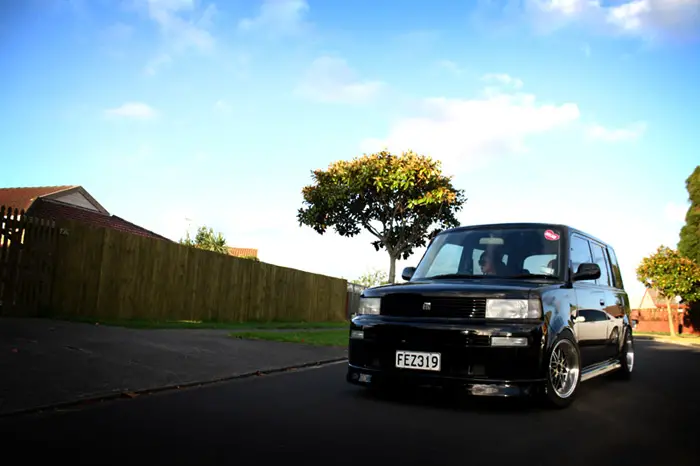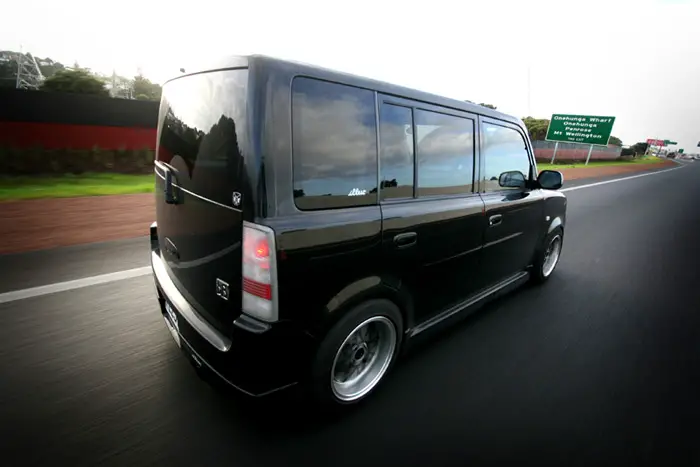 Girl In The Black Car
Saved the fastest for last. Kim aka 'The Girl In The Black Car' drives a sinister looking Eagle Talon that runs 10.6 @ 137mph.
She's also the editor at gearboxmagazine.com and also owns a Corvette, I'm jealous.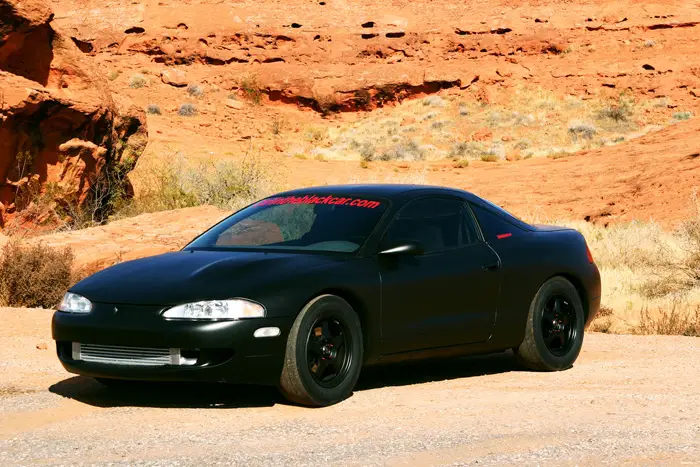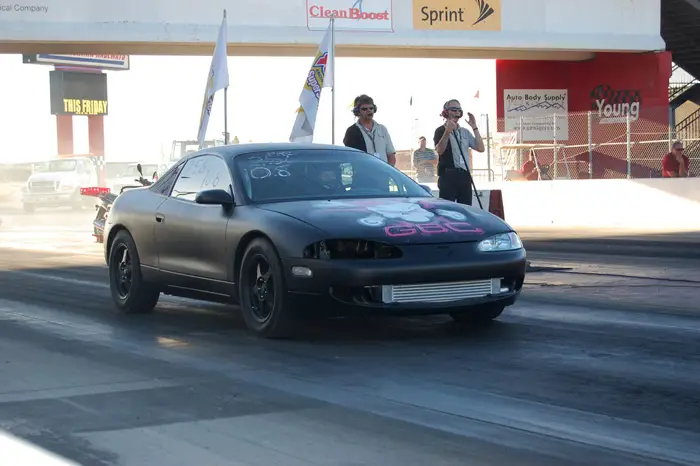 Here is a video of her running 10.78 at 135mph
If you want to see more of Kim's race action check out her youtube channel
Big thanks to everyone who sent in their photos for this one, and if you missed it this time around there is always part 3!