The concept of theme Tuesdays here on Stance Is Everything is simple, every Tuesday I pick a theme and post a collection of vehicles with that theme that meet the stance criteria (modified suspension that suit the vehicles intent). This weeks theme Tuesday topic is: Girls with hot rides
I'm glad to say that the days of girls driving cars that look like this are thankfully coming to an end. These days girls doing their cars up just as nice and sometimes better than the fellas, so ladies this one's for you.
Silver Snail's Bagged GTI
To kick things off here is a bagged local ride which I have spotted a few times in my travels both online and in real life. The stance and wheel choice are on point and and while I have never had a chance to talk to the owner I know that she is part of a VW loving couple that loves to fly low.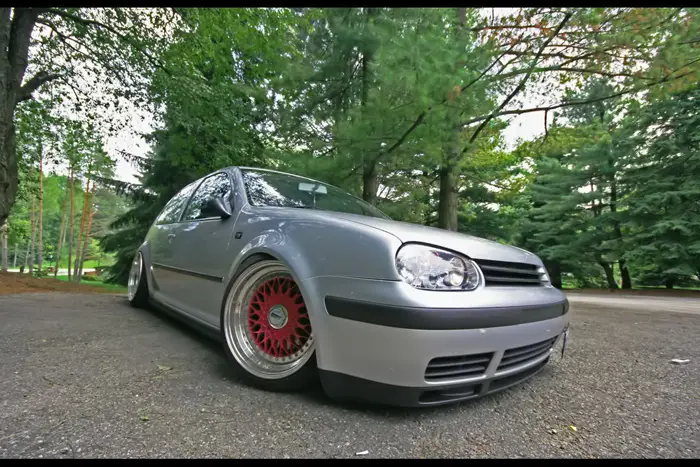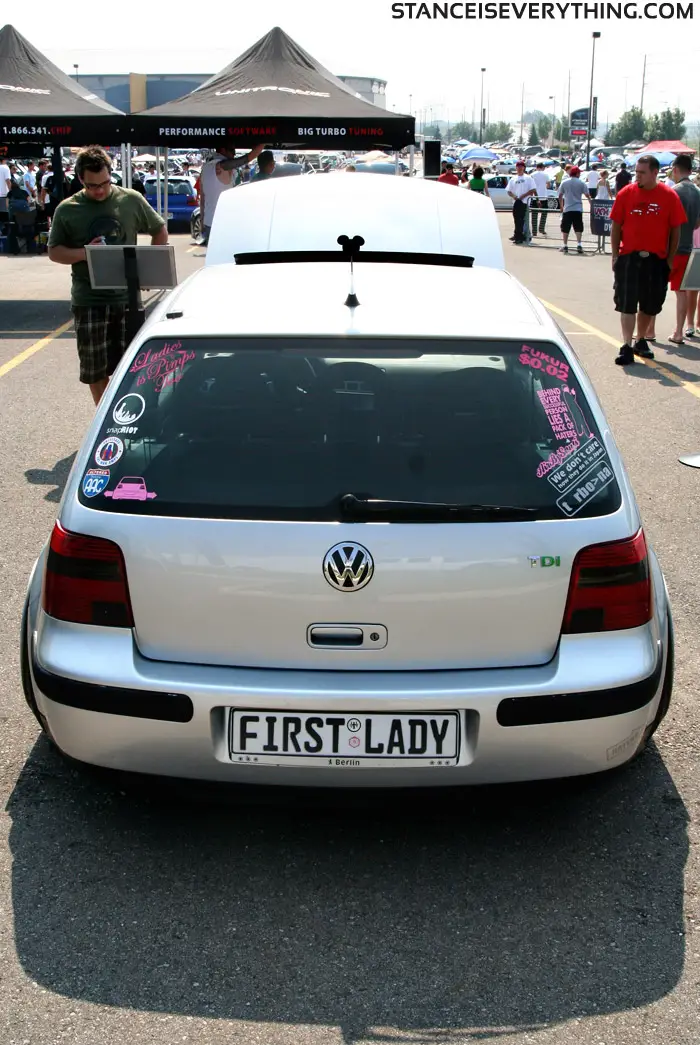 Mazda Kittens 3
This is the second time I've posted MK's 3 but it's a well deserved double take, I was sweating these wheels for awhile, who would have thought stock  Subaru rims would fit let alone look great.
Foxie's Miata
I've mentioned Foxie from Cars X Girl subtly in the past and she's also a regular commenter on my posts. However some of you might not have known that she drives a nicely set up Miata as a daily driver and weekend warrior. She's also working on a 240 which I have been keeping my eye on.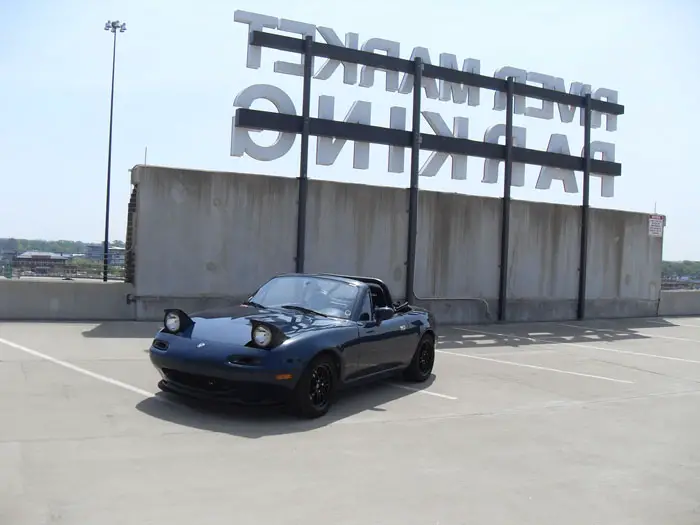 Krystyn's STI
Krystun has had a few nice cars over the years, she had a Del Sol show car for awhile that went through quite a few revisions and a Blue STI that got stolen before this one. Now that she has this STI I don't think she will ever let it go, don't mess with this car.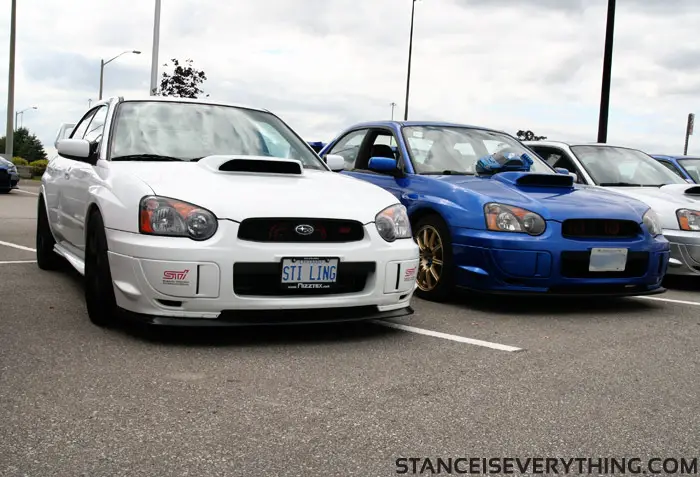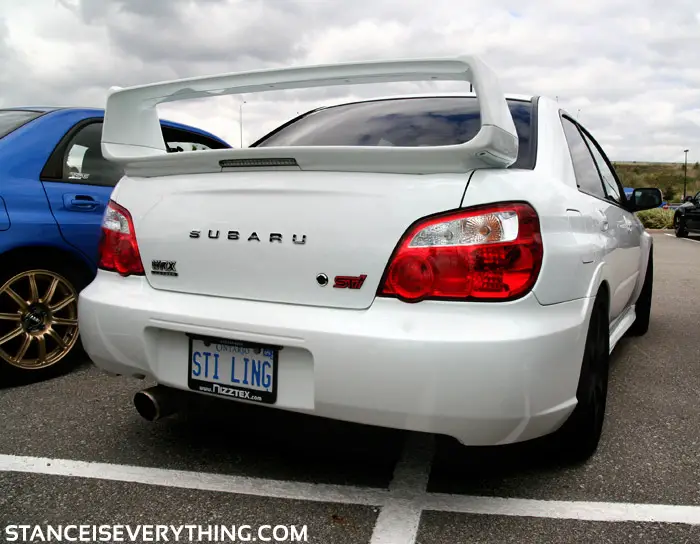 Audrey's m5
I found this car when working on the It's Murder Theme Tuesday post and realized it's almost mythical presence on the internet. The car is owned by an attractive blond member of the Mischeif crew who goes by the web handle silicone valley (I will leave that one alone), all the videos of her driving it on youtube have been taken down though bummer.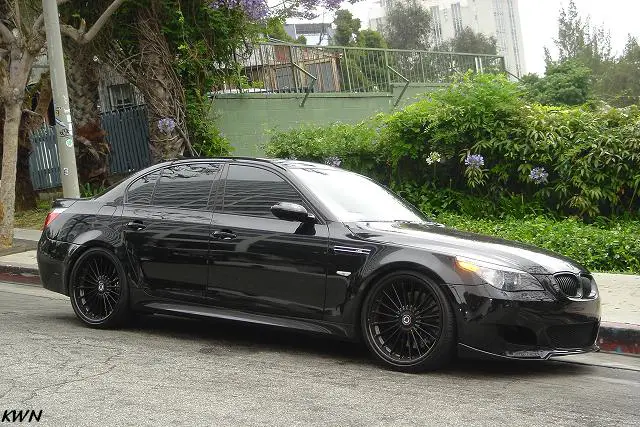 Black Widows e93
Stephanie aka Black Widow is a max member and drives this 335i which sits on a set of staggered 19″ VMRs with H&R sports bringing the height down to where it needs to be.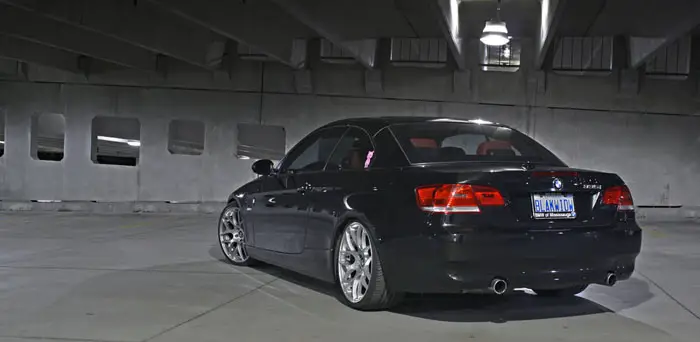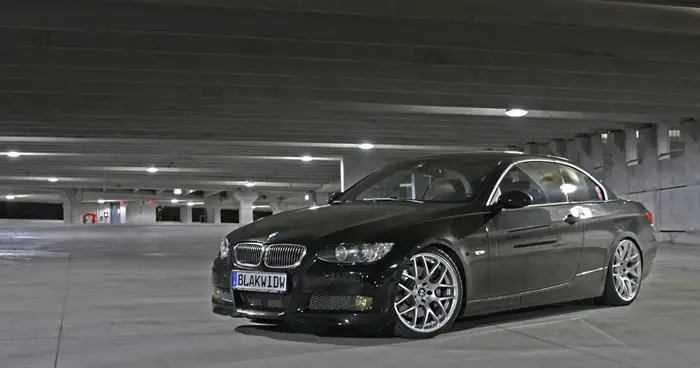 Axela-Rated's Mazda Speed3
Another double take from the Mazda 3 Theme Tuesday, my friend Mike actually spotted this car on the streets of Calgary just days before I posted it for the first time, small world.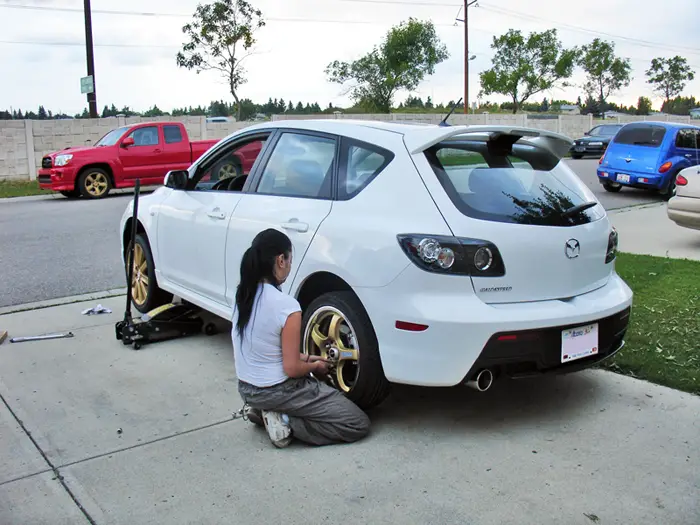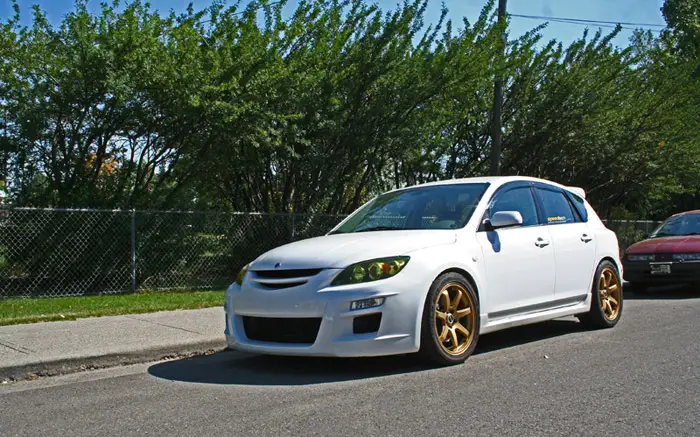 Morgan Jade's Civic Type R
This ride belongs to another female blogger who I spotted on the blog roll of The Chronicles. Morgan owns a car that would make a lot of the jdmrides.ca crew supe jealous a swapped RHD Civic Type R. I wouldn't mind kicking around in this car and  her blog has slowed down some of my productivity at work.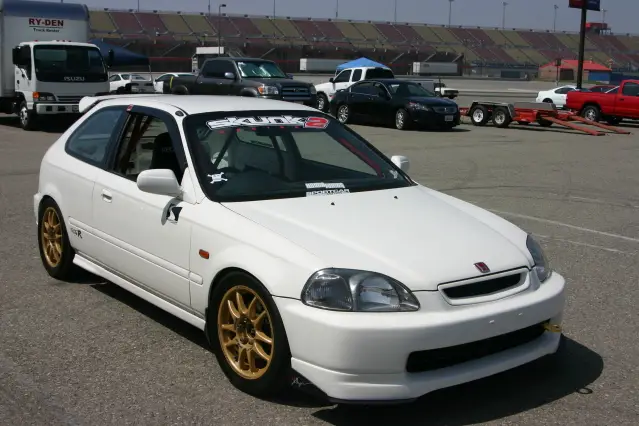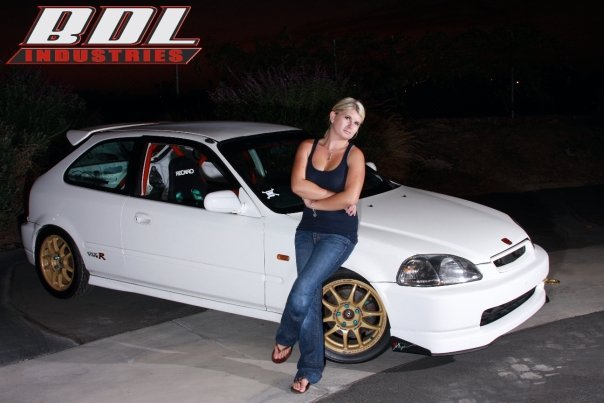 H2oInternational Girls
A group of girls hit up H2oInternational this year (water cooled VW/Audi show) and ever since these pictures hit the net I have not really been able to get away from them, and for good reason these cars are done right.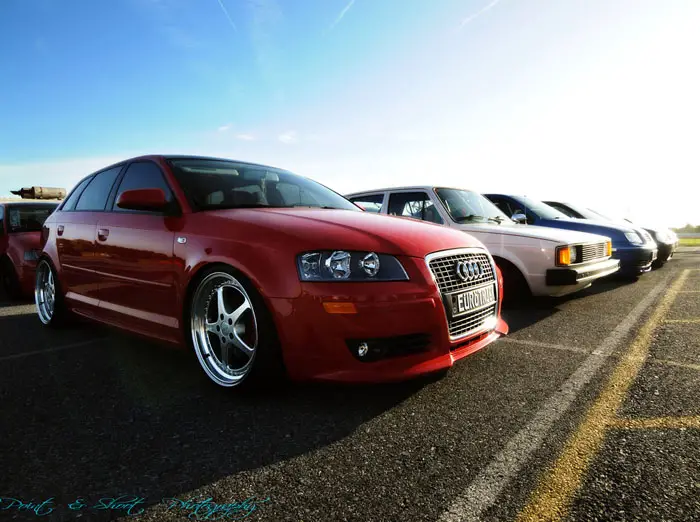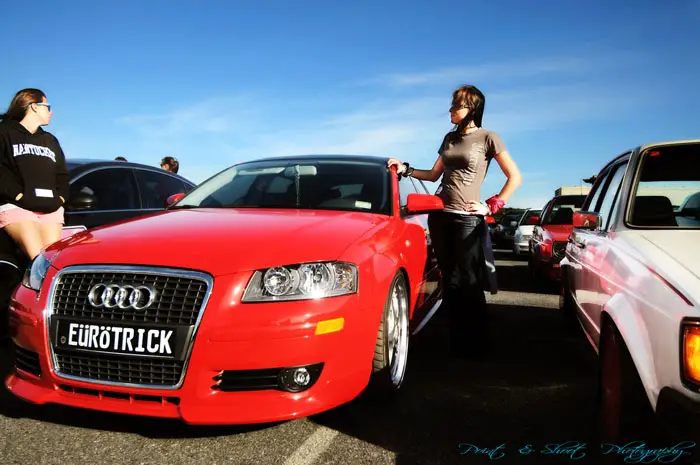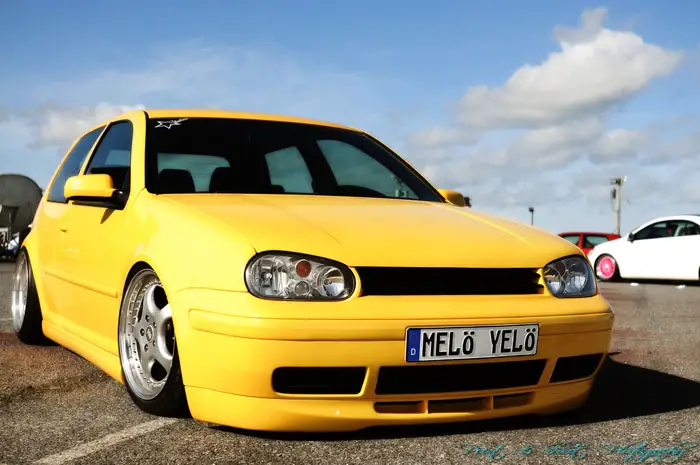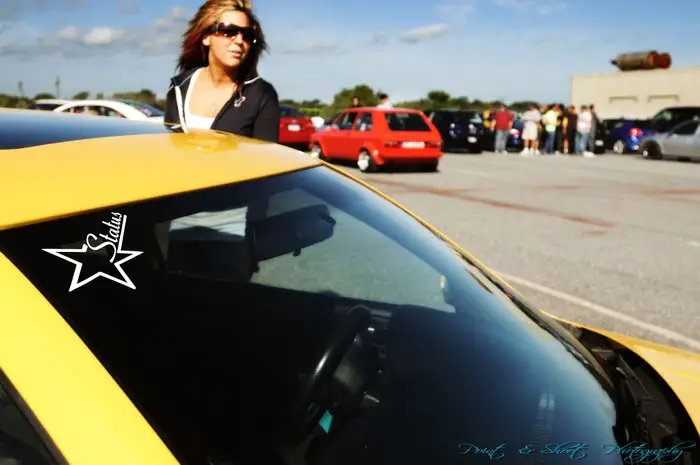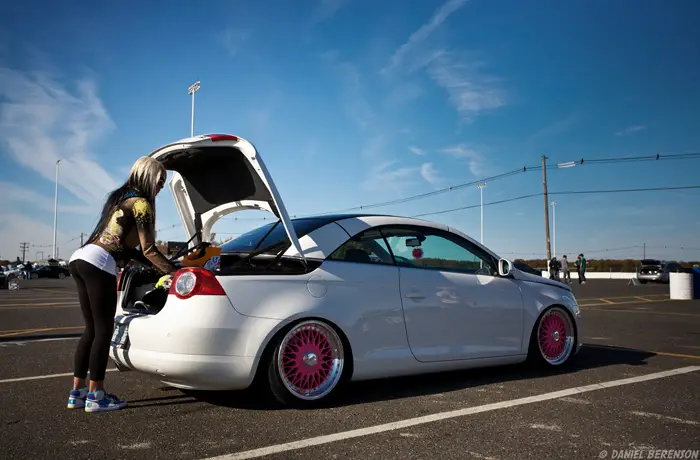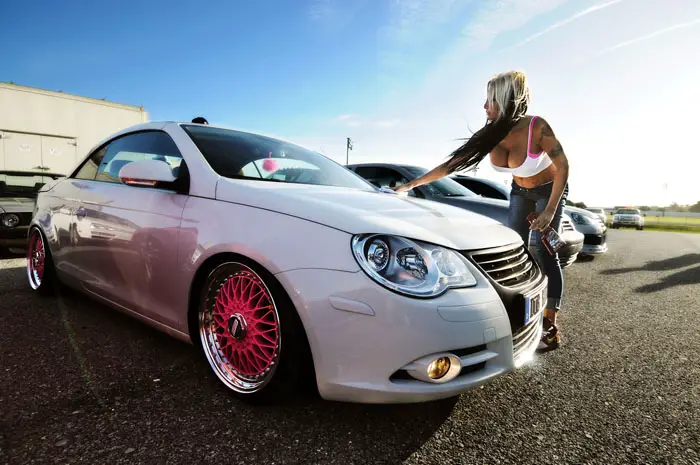 For more pics of the h20 International girls visit this thread on vwvortex.
That's all for now, I might do another one of these eventually but it took some to to round up these rides so don't hold your breath too long!