The concept of theme Tuesdays here on Stance Is Everything is simple, every Tuesday I pick a theme and post a collection of vehicles with that theme that meet the stance criteria (modified suspension that fit the vehicles overall theme). This weeks theme Tuesday topic is: Mazda 3s
Some of you may already know this, but if you don't, I drive a Mazda 3 and lately I have been wheel shopping. Spending time working on this site and looking at awesome wheels all the time made me realize that I should upgrade my stock rollers.
I wanted to do something unique in regards to wheel choice so I have been browsing a lot of Mazda 3 forums over the past two weeks or so. My mandate was to not copy someone else, and do something unique. While making sure my next wheels fit this criteria I manged to arrange a collection of sweet Mazda 3s for this Tuesday in the process.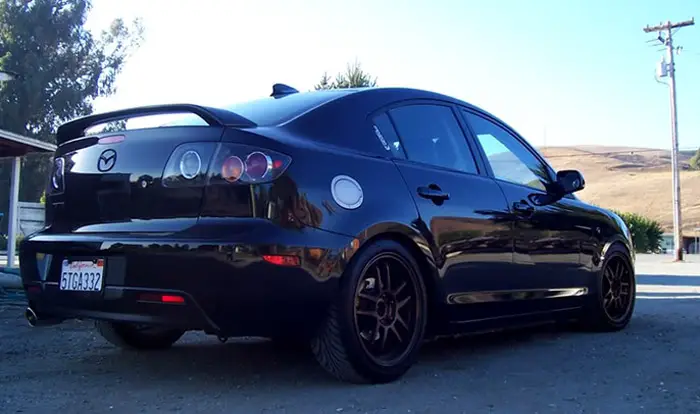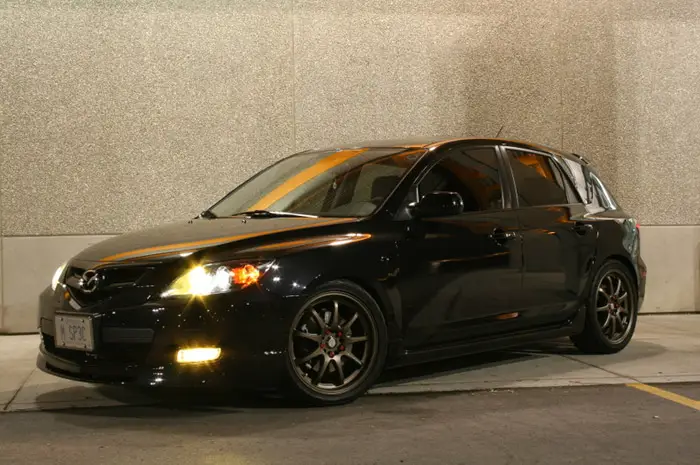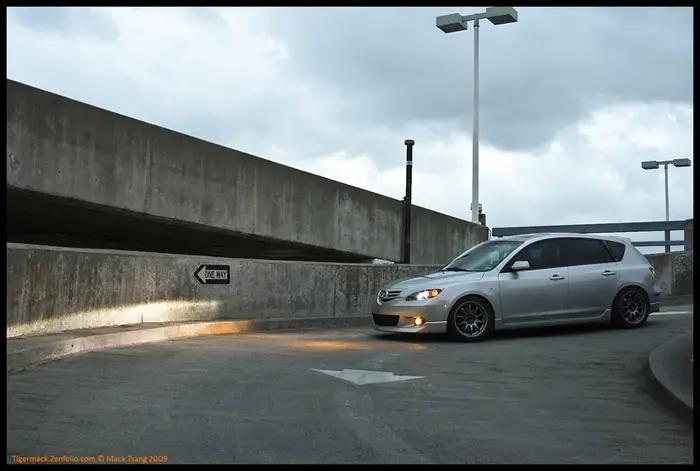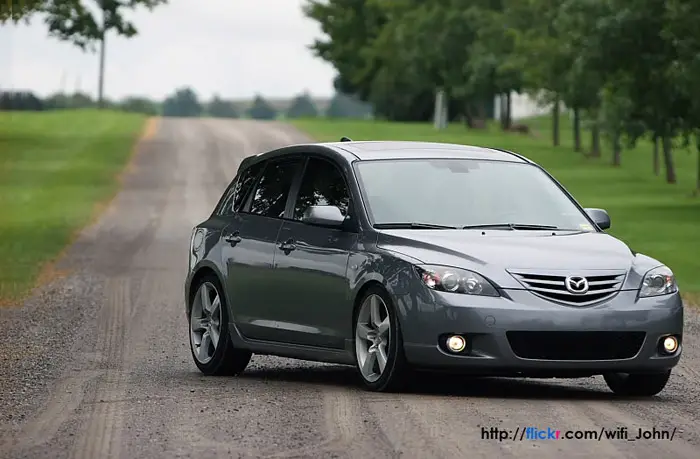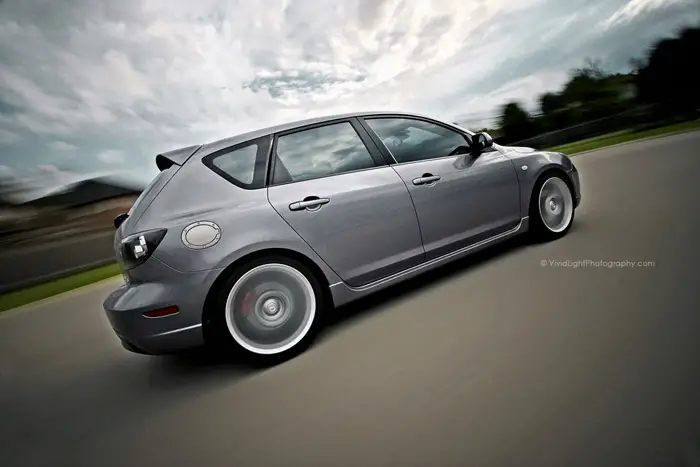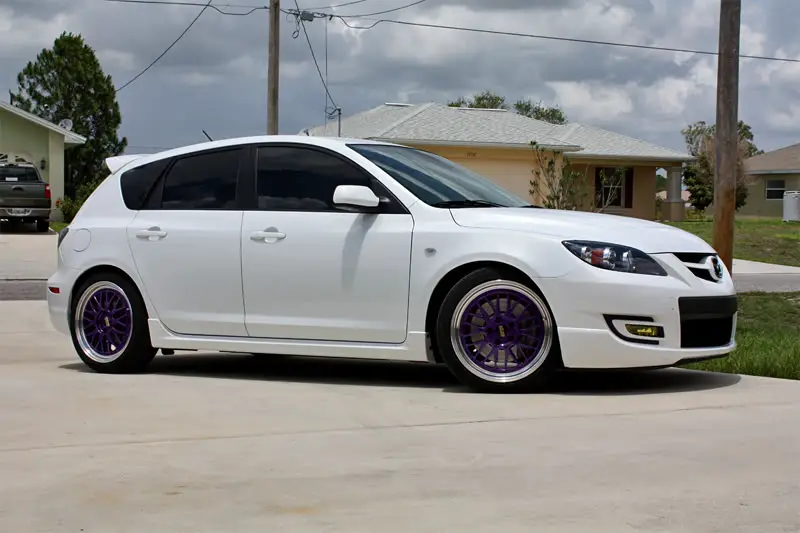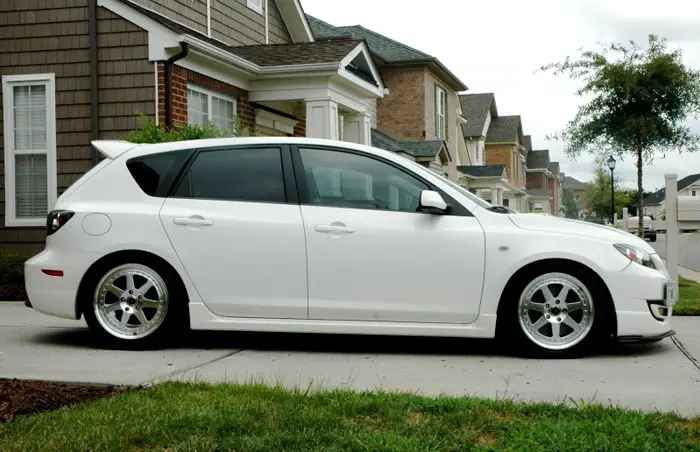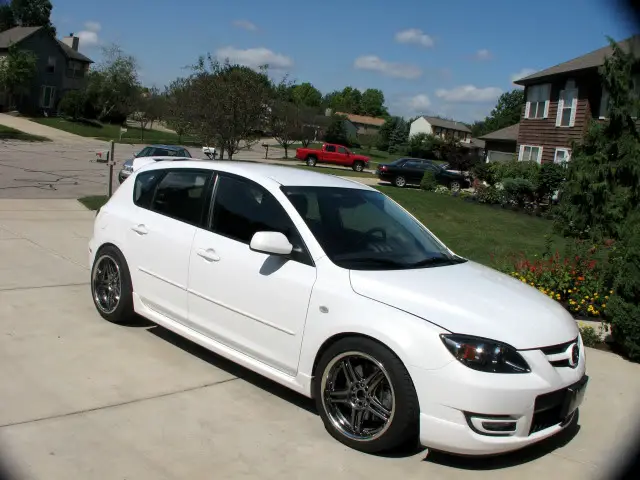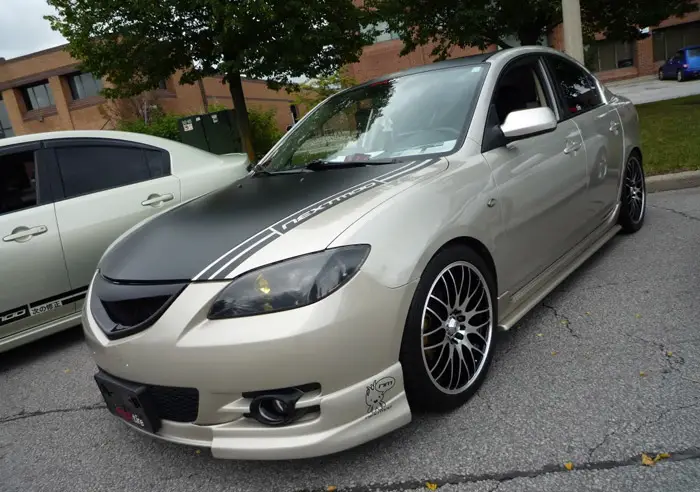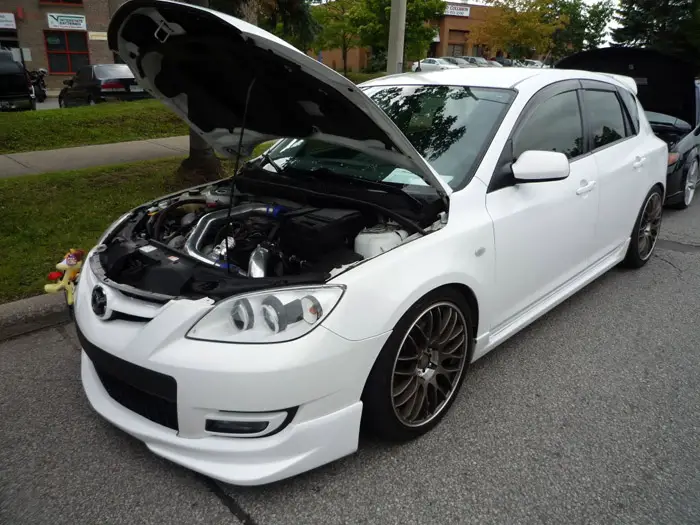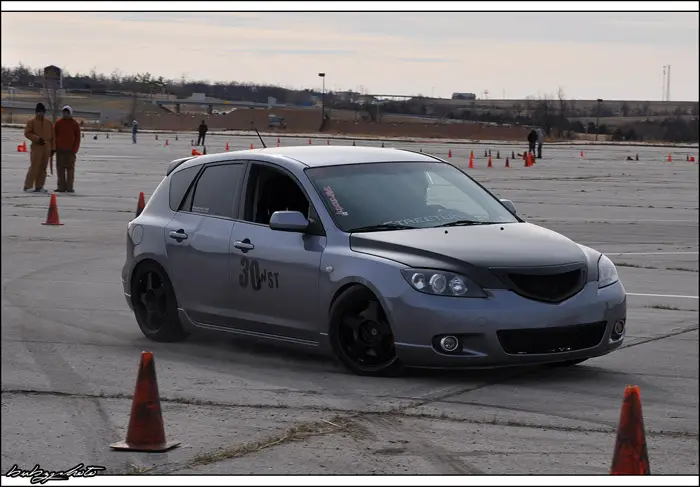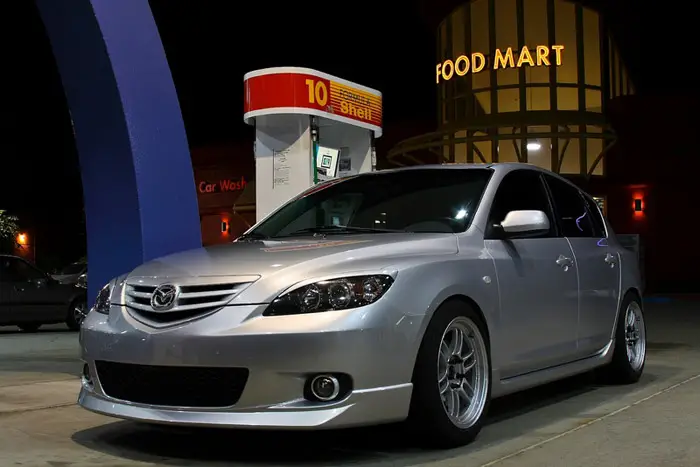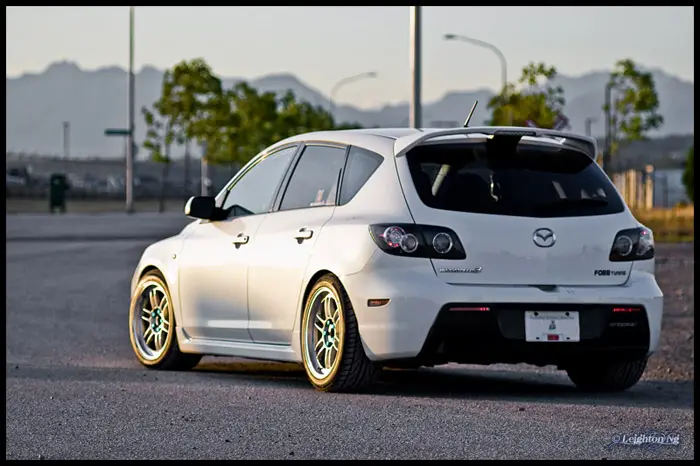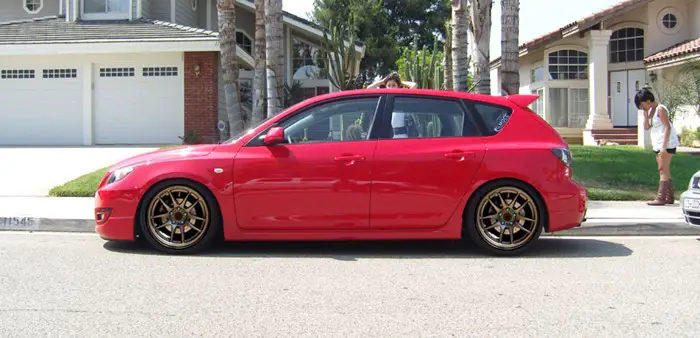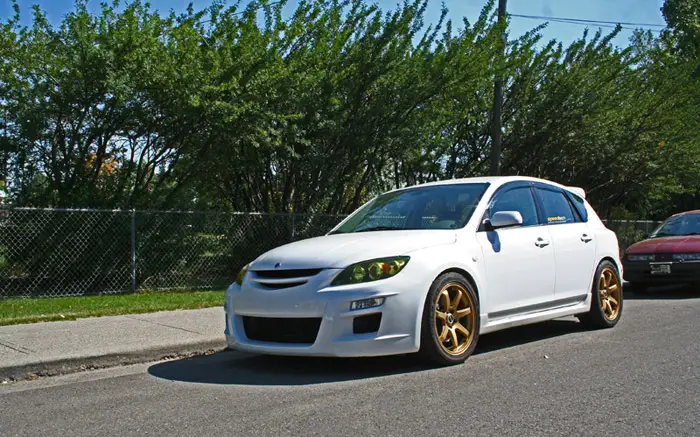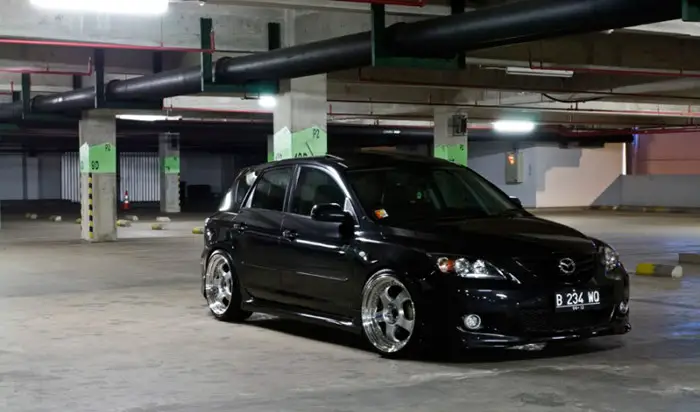 Spotted on: mazda3forums.com, and torontomazda3.ca