Yesterday I read that Honda/Acura has finally put the NSX out to pasture in Japan's SuperGT racing series after almost 20 years of track duty, I also learned that the NSX began production in 1990 and ran to 2005. Being so rare around these parts I had no idea that they were produced so long. These cars fetch a pretty penny still so for someone to take one out to the track and drift yet on a regular basis takes a special kind of crazy. Thankfully these special people are easier to find thanks to this monster we call the internet.
While I am not a huge drifting aficionado  I appreciate the sport as it's a branch of the automotive hobby and therefore found myself knocking about the DriftLife blog and that's where I spotted the NSX drifter.
I am pretty sure the entire online automotive community collective cringe if an NSX got stuffed drifting, but judging by how clean looks I think it's safe for me to assume that this driver didn't learn to drift in this car he just happens to be drifting in it right now.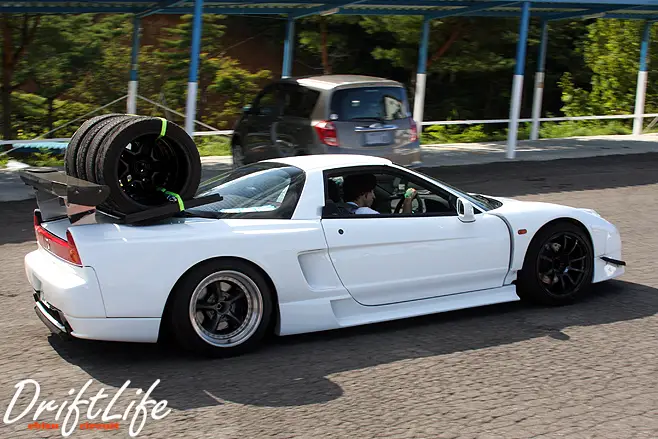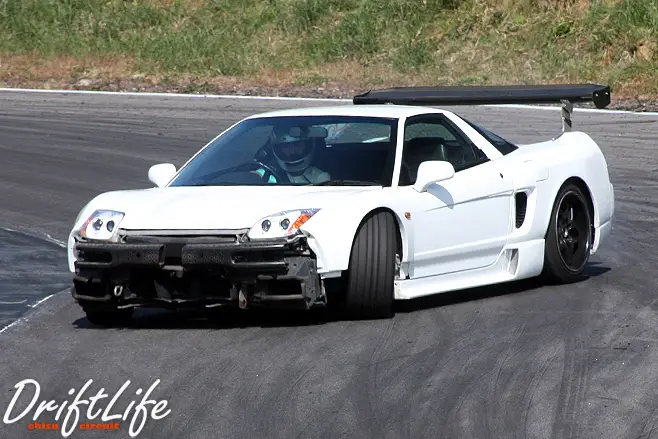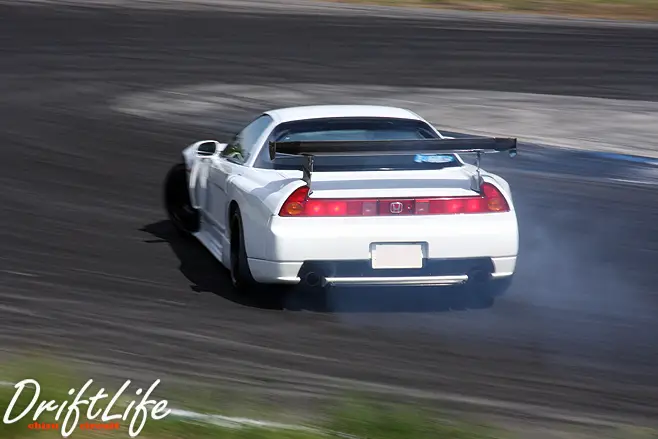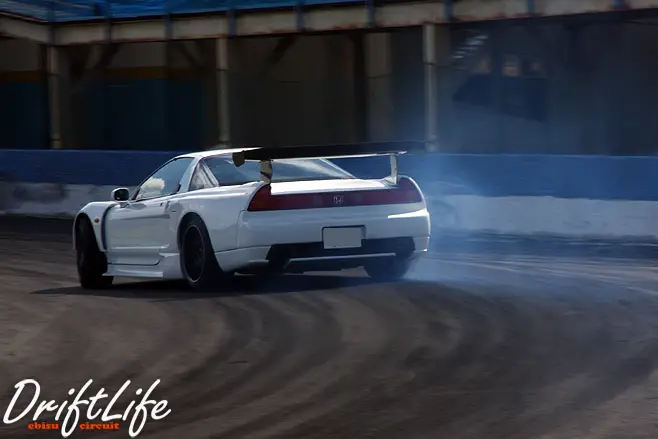 For more on this car check out Drifting NSX! on Drift Life