Ontario has, or at least had, an oddly ambitious J-Body community. Jeff's famous, yet unfinished, right-hand drive Cavalier was from here. L67 supercharged examples are not uncommon. And most notably the Northstar V8 swapped example was from here.
Continuing with the trend of ridiculous today's #motormonday features a LS4 swapped Cavalier.
This red devil was spotted at the 2017 Truck and Tuner Expo.
The car is owned by a local female enthusiast named Alysha who did all of the work to the car herself. When I say all of it I mean all of it. Including all the carbon fiber she does under the name AK Carbon Fiber.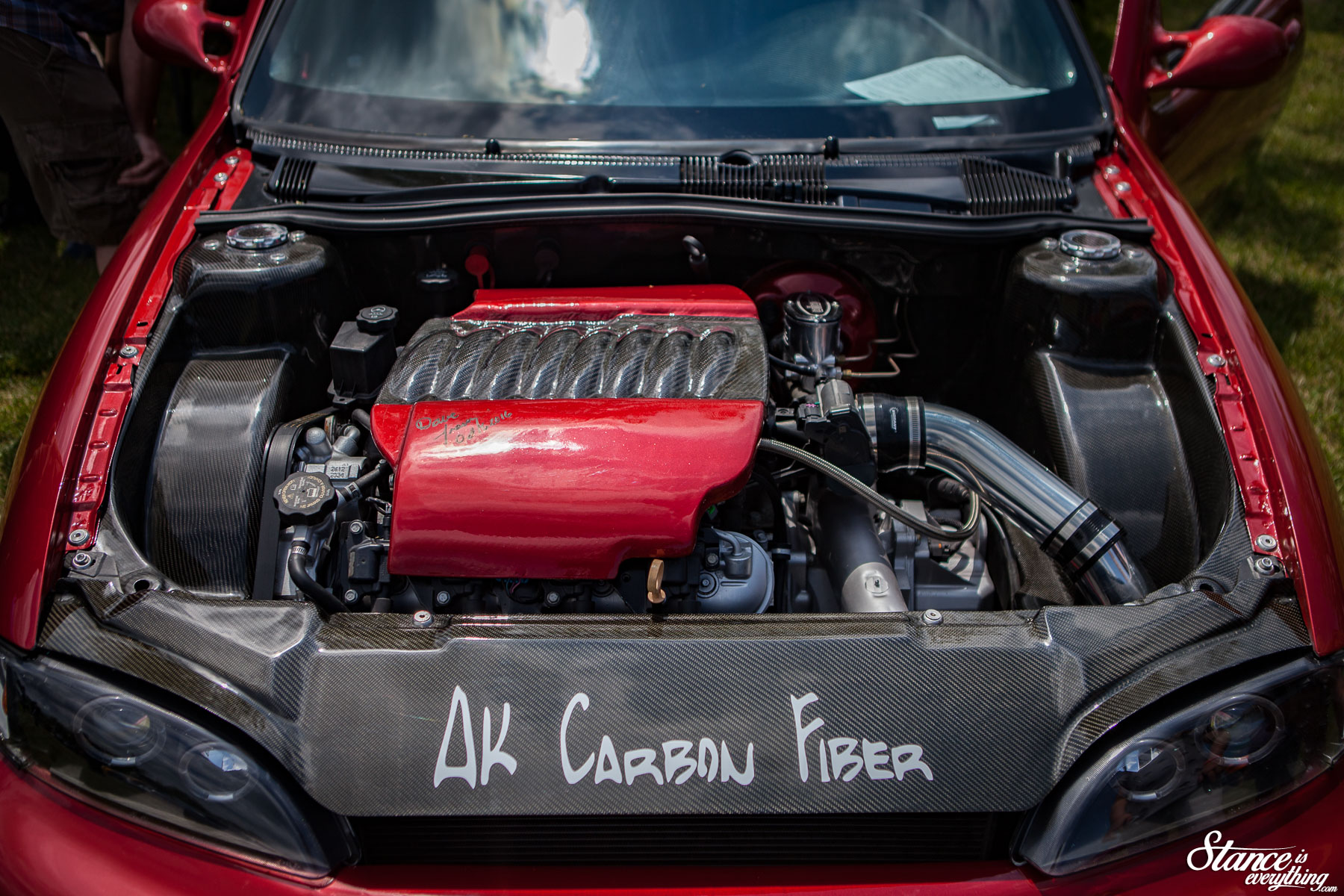 The motor is mated to a 4T65E-HD transabd has a 3″ exhaust all the way back. It is more or less stock but really that is more than enough for a front wheel drive car of this size.
It runs and does drive, but it is predominantly a show car so it doesn't see a lot of miles. Still though, it's a FWD LS Cavalier.