Most of  SEMA coverage part 4 was from the Wheel & Tire hall of the SEMA show. Looking through the photos for that batch I noticed I had amassed a decent amount of wheel shots from the various exhibitors at the show.
Instead of working these photos in with a set of  normal event coverage I figured these shots would make a great weekend post and so, here is the '2010 SEMA Wheel Gallery'.
The designs of the wheels in this wheel gallery range from luxury 'bling' to OEM/replica along with a few revised classics.
While we didn't hit all of the booths but we did hit quite a few.
Replica/OEM reproductions
Everyone rags on Rota for making replica's of wheels produced by other aftermarket manufacturers but what is the general vibe on brands that make OEM replicas?
Are those 'fakes' too? Should the people who run them face the same ridicule as those who run Rotas? Should anyone face ridicule? This argument goes round and round, that's why I stay out of it.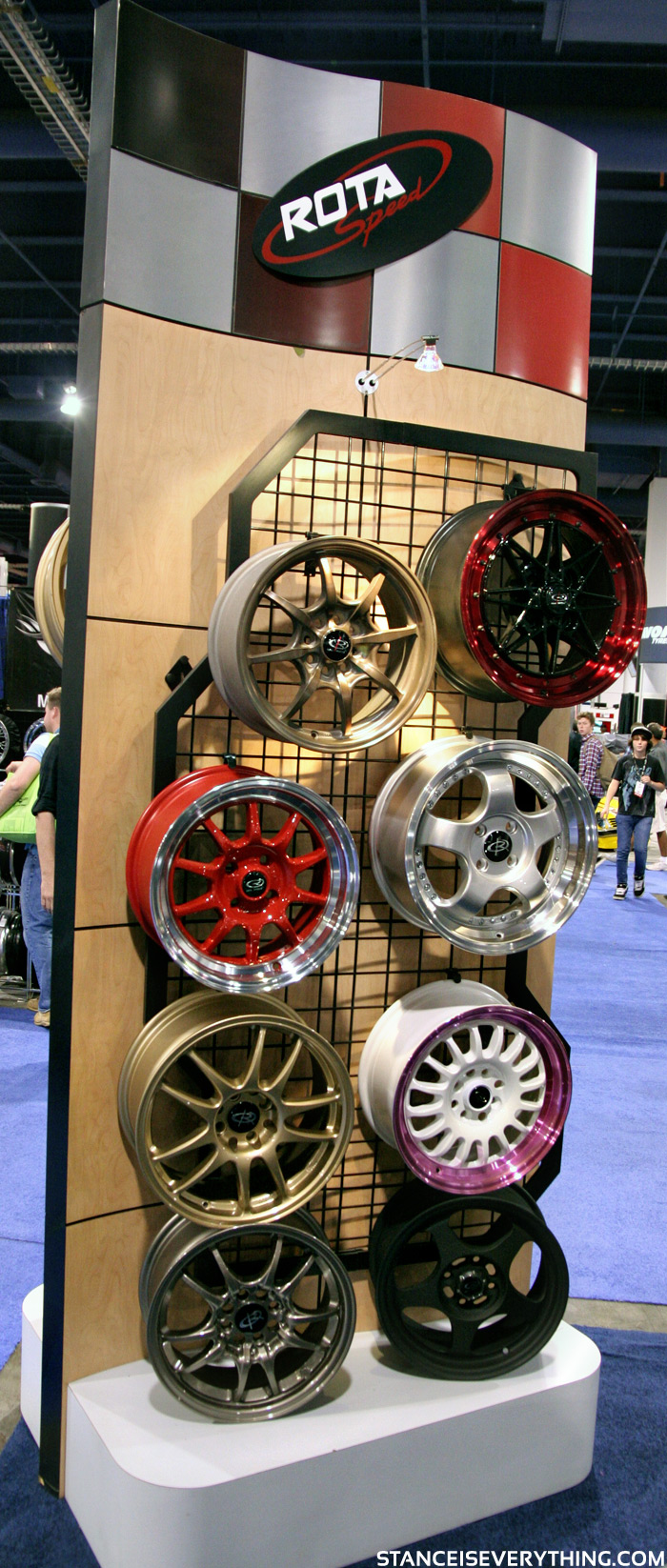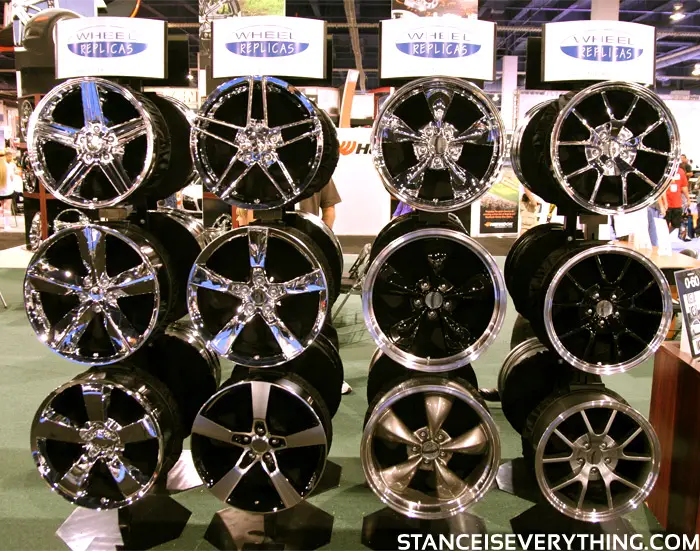 II Craze
Before SEMA I had never heard of II Crave wheels which sort of makes sense as they seem to be more of a luxury brand. They did have those cute models though.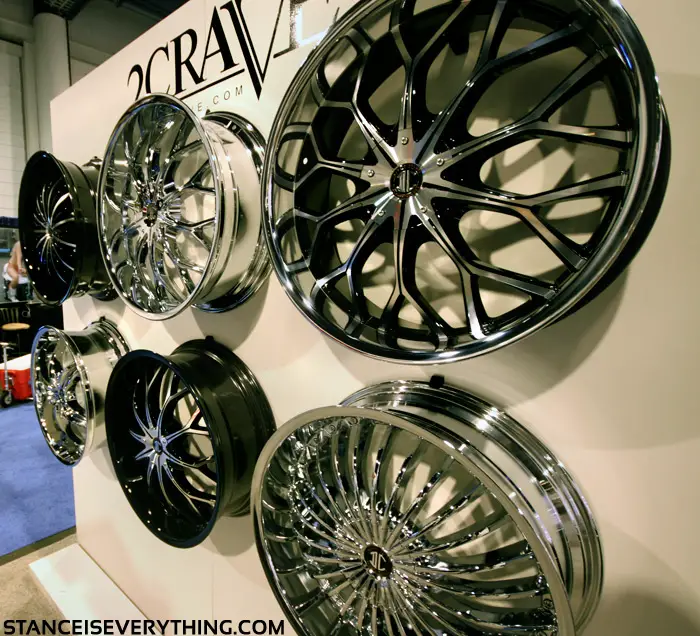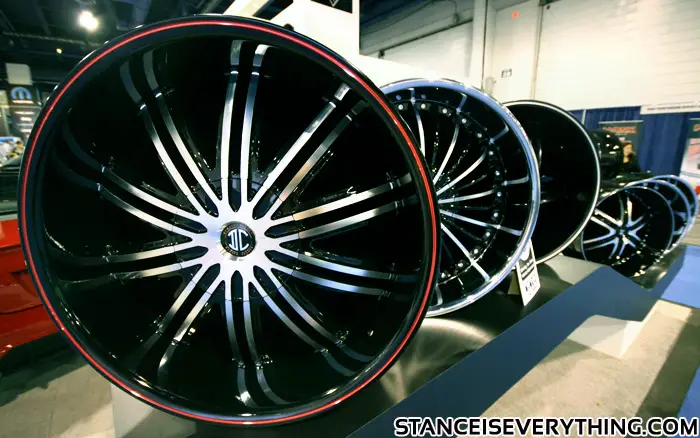 Tenzo R
A lot of Mazda 3 guys rock Tenzo R wheels due to their affordability and appealing designs.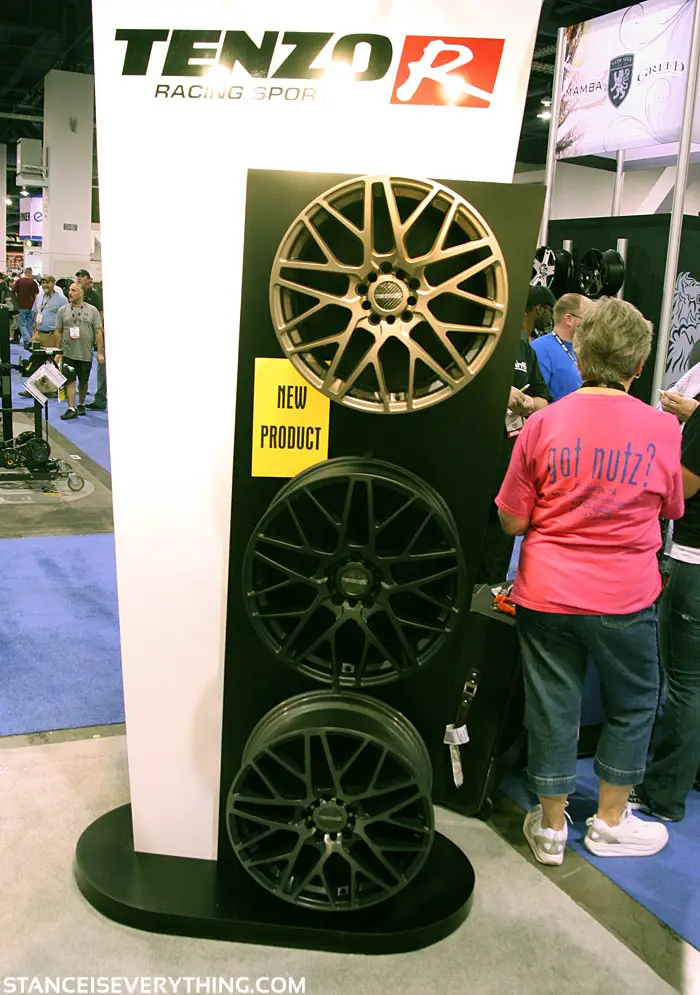 Status Wheels
Another luxury brand for the shot callers among us…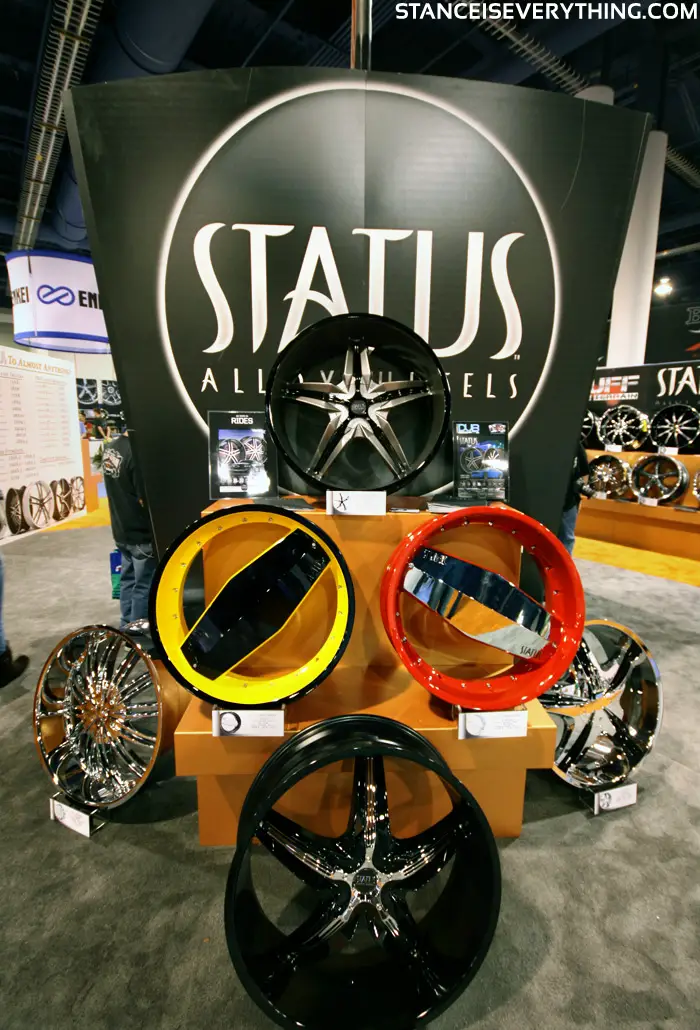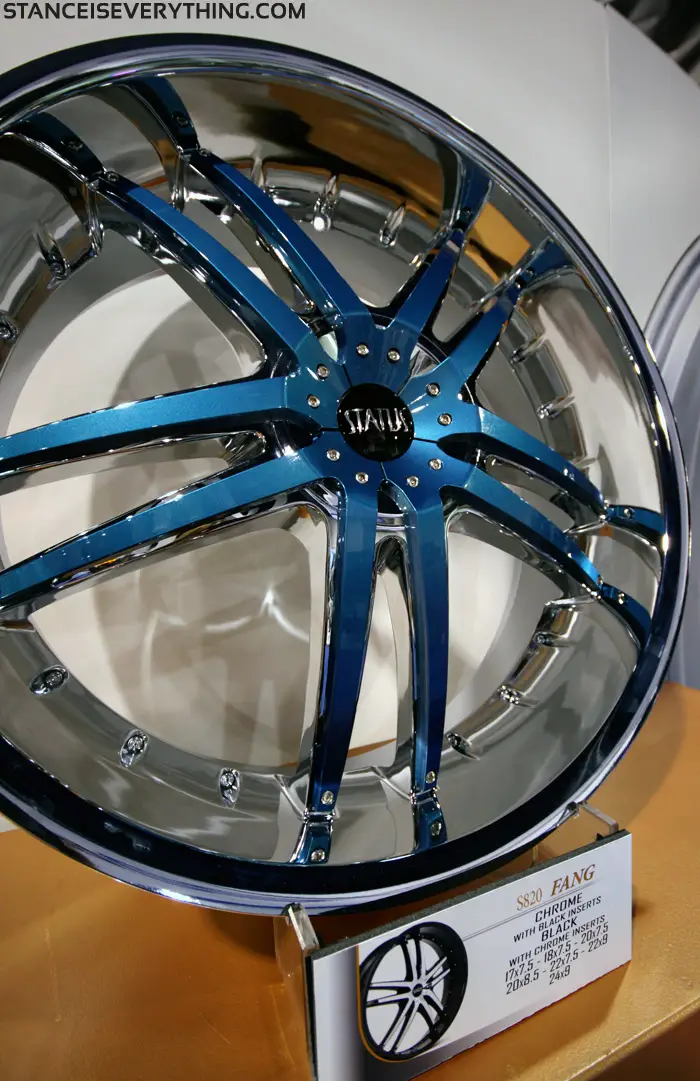 I follow the guys at Enkei on twitter so I made a point to check out their booth and see what they were up to.
It was cool to see the beginnings of their booth on the web and the finished product in person.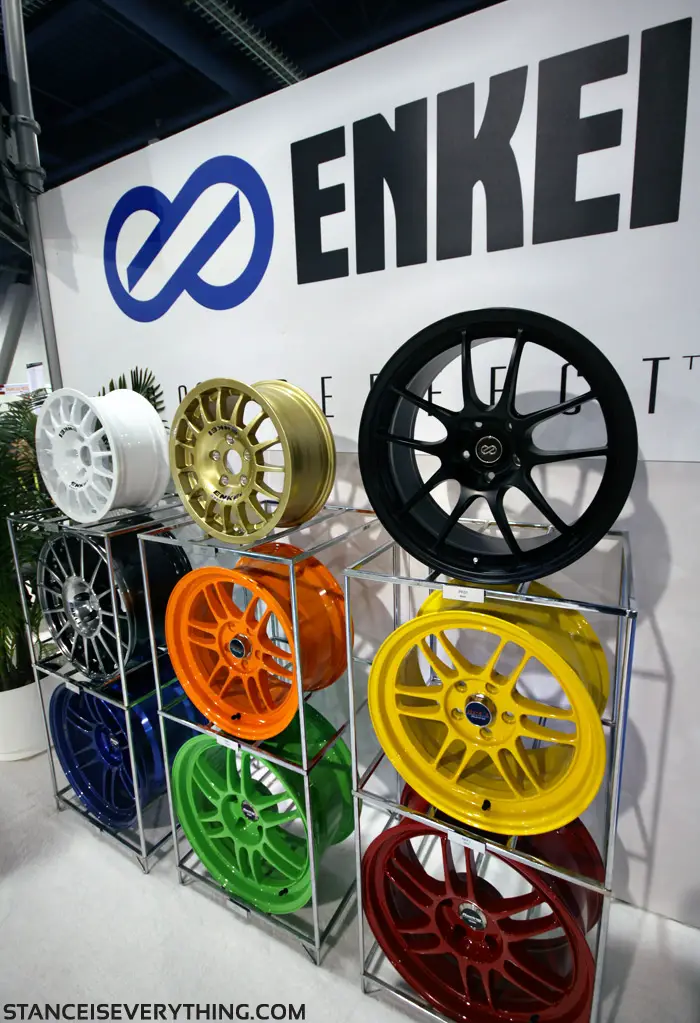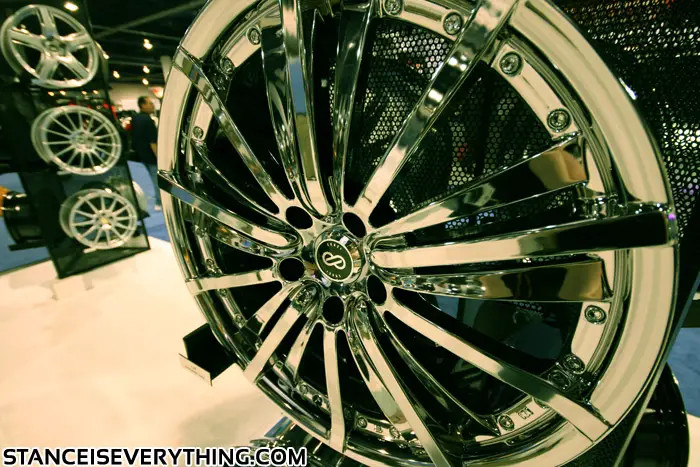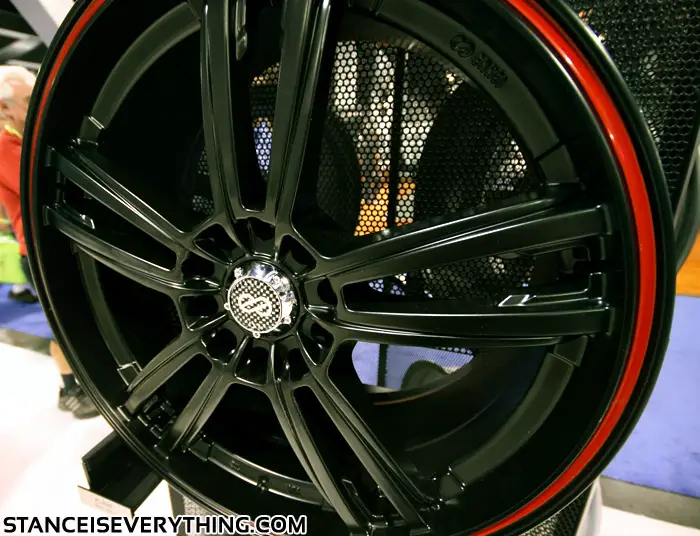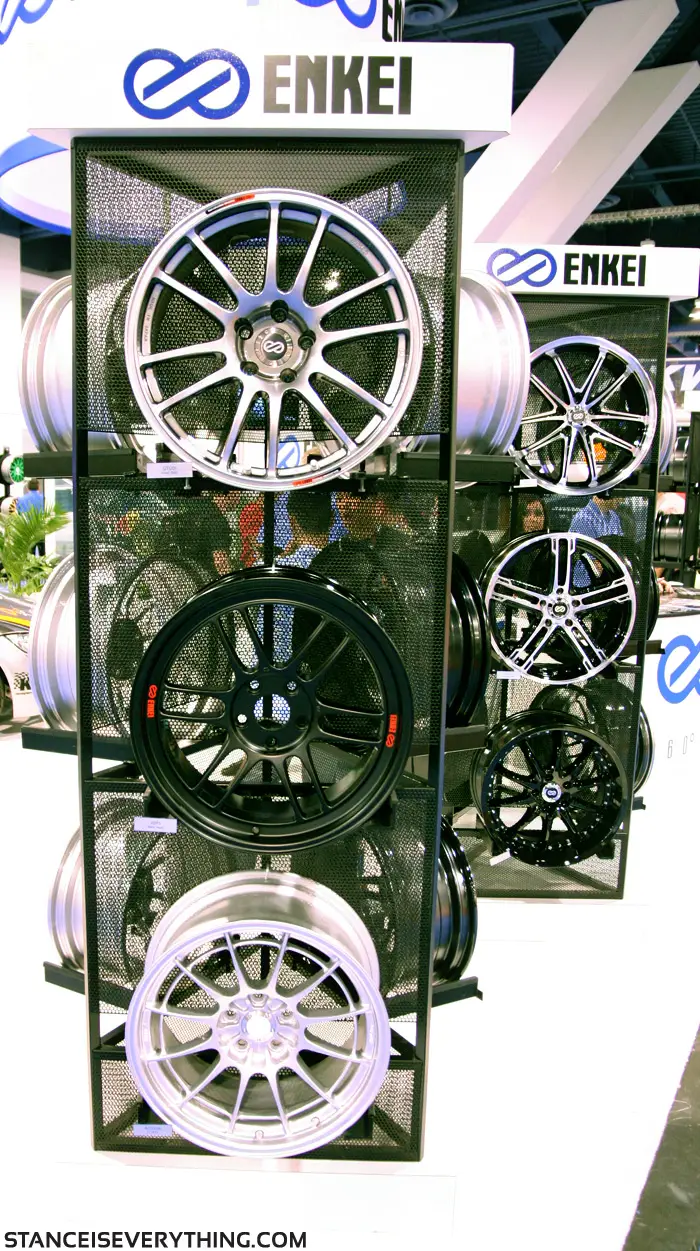 Randoms
Assorted brands and designs from throughout the Wheel and Tire hall.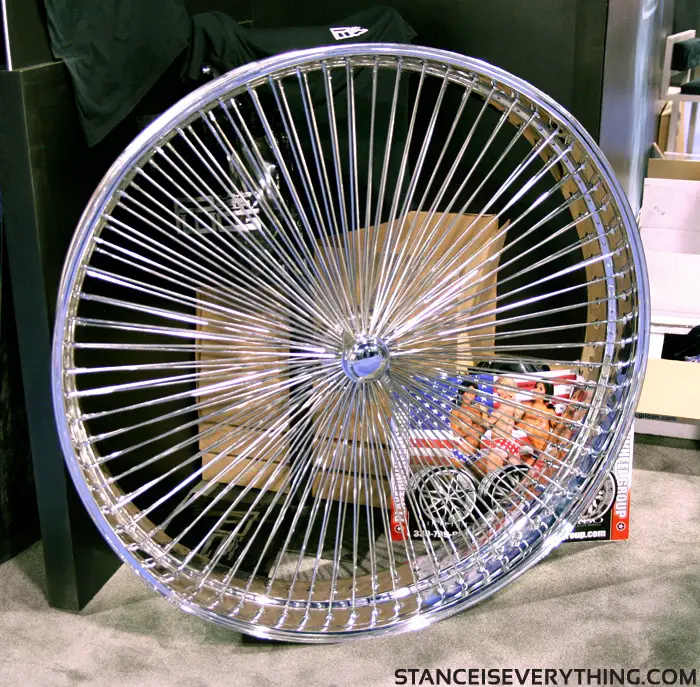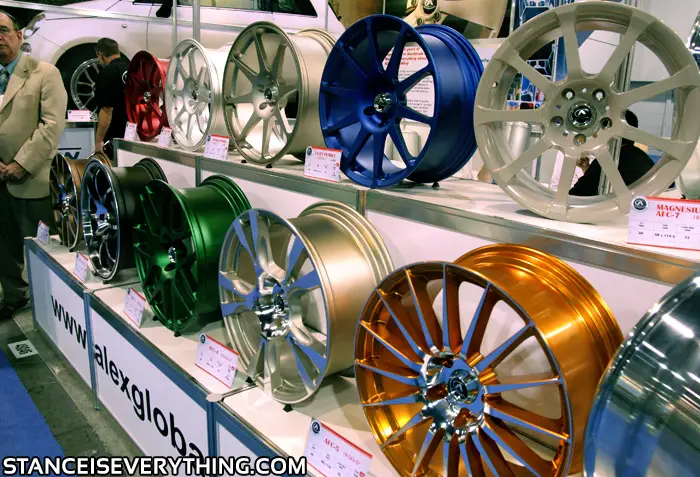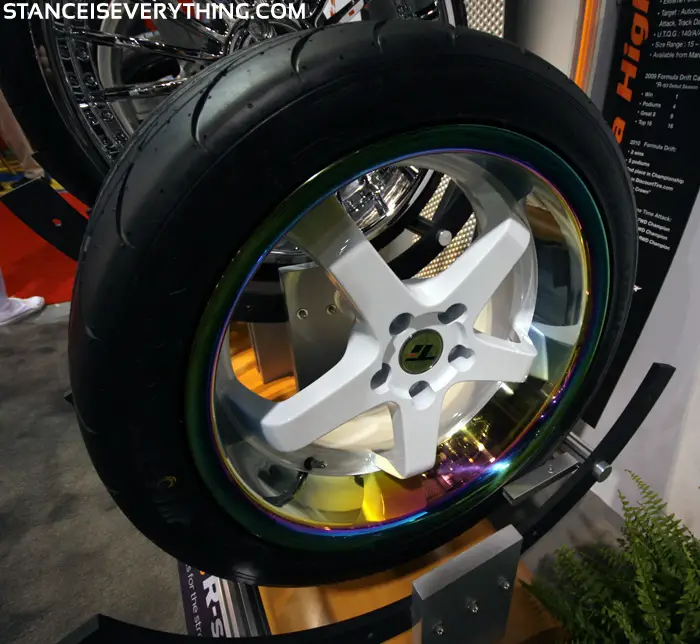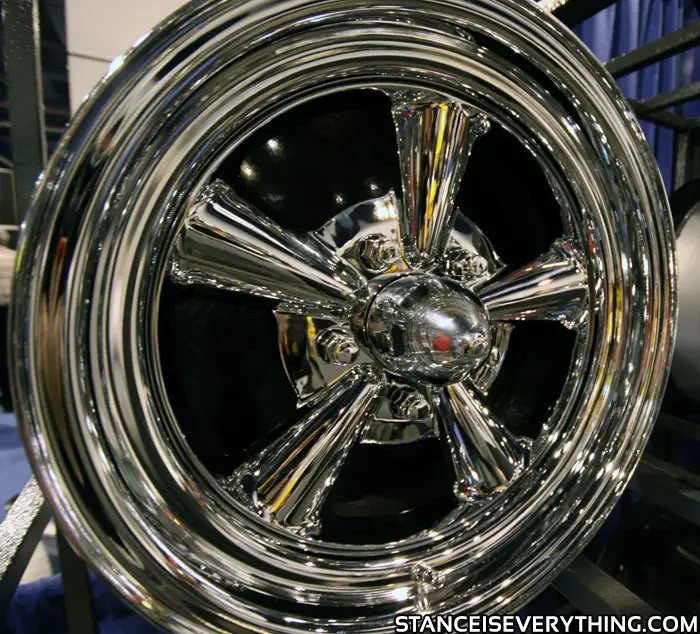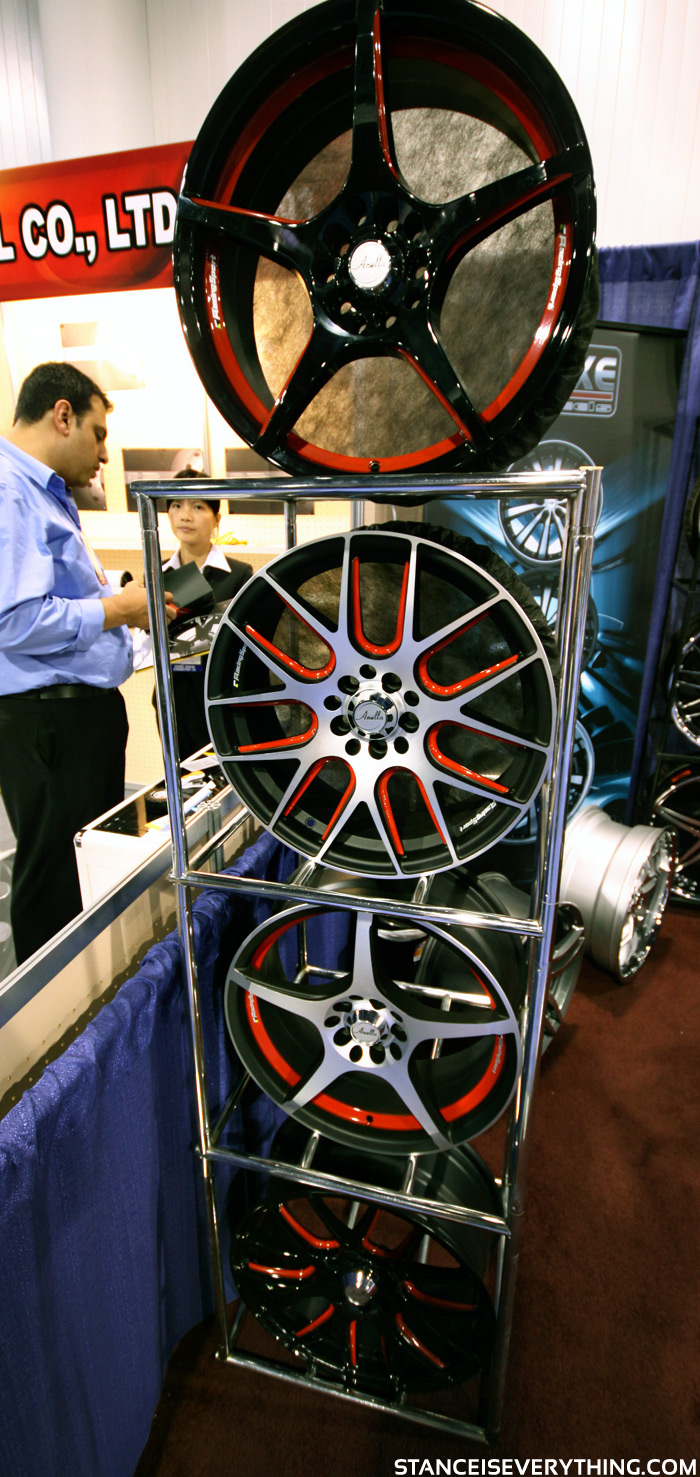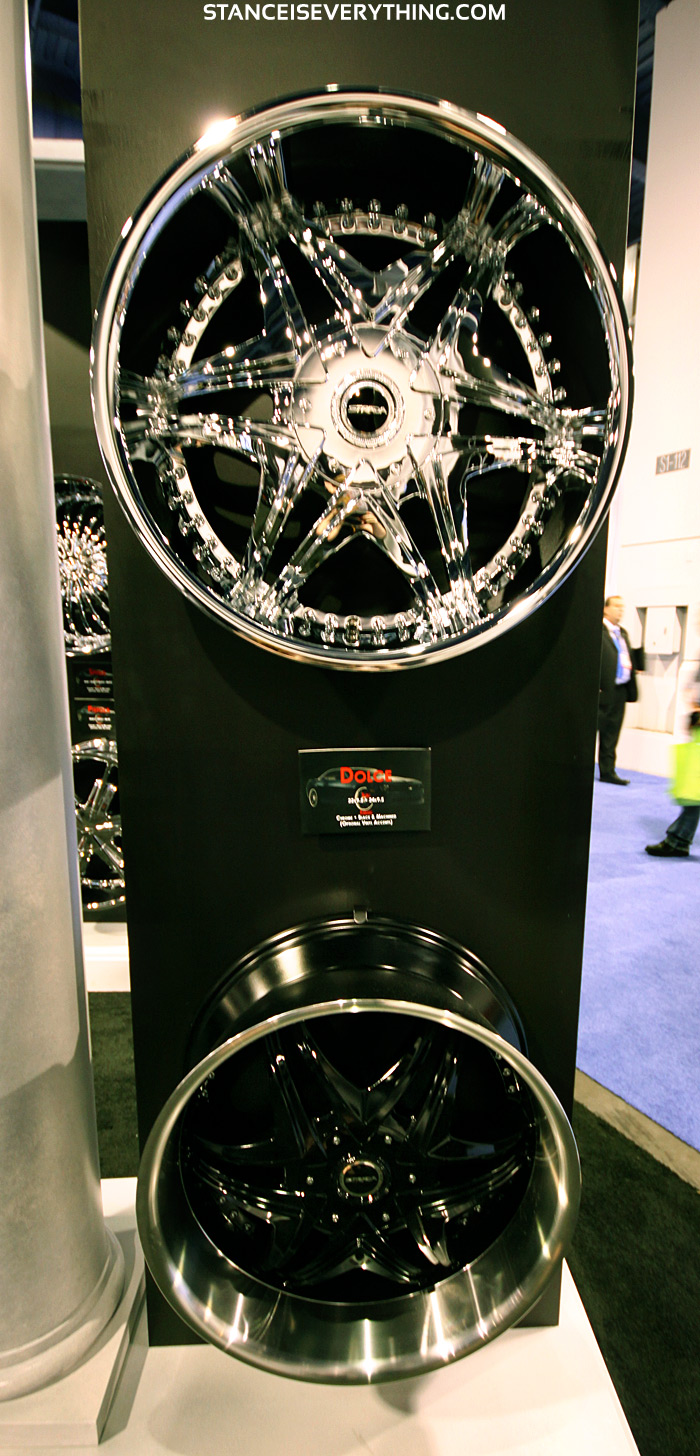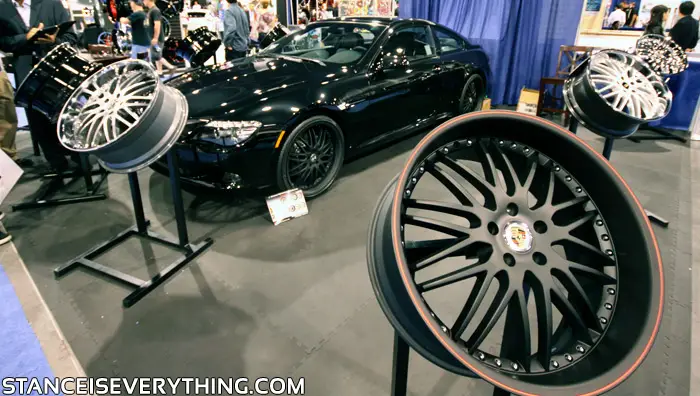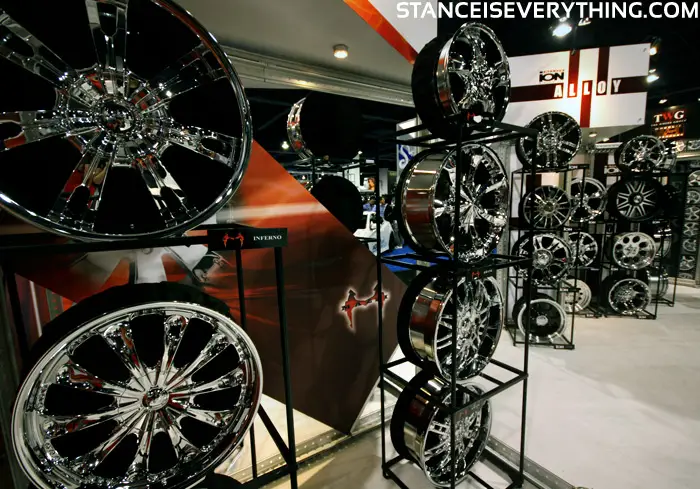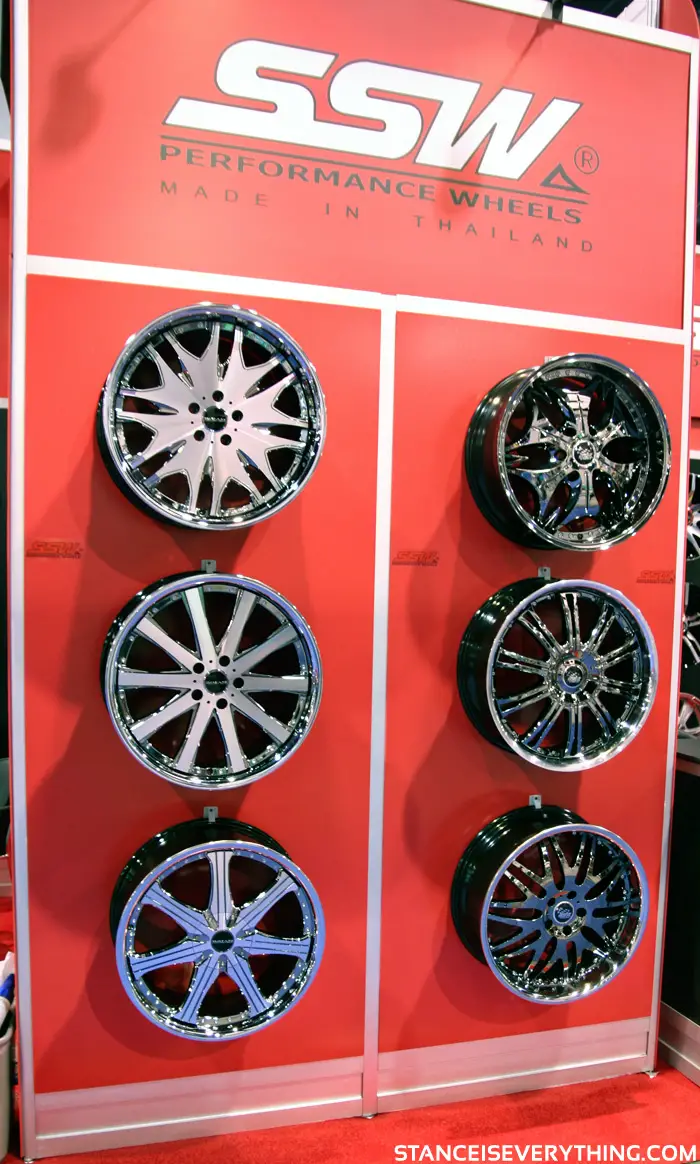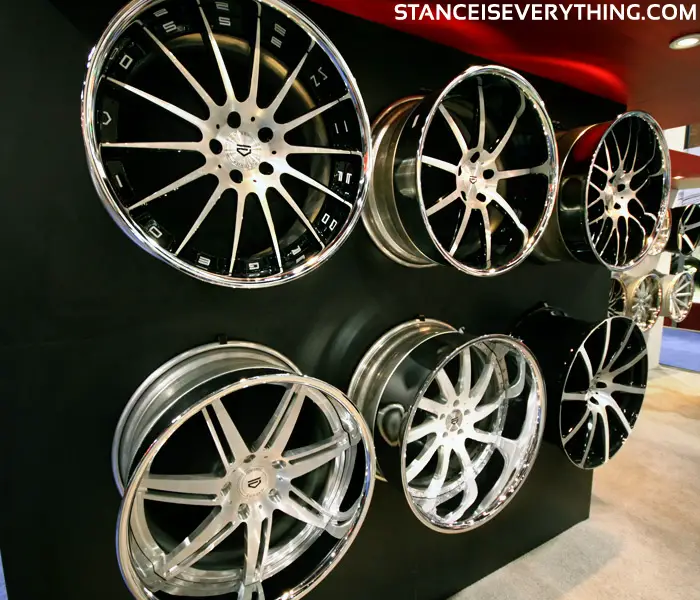 Starting to see the end of the SEMA photo tunnel since I have spent a lot of today going through photos, still a lot of good stuff to post up and I'll have another show stopper tomorrow.