With any car show you are bound to come across cars that make you go 'huh?' and SEMA was no exception. Today's WTF Friday includes some of the cars, at SEMA that caused that reaction.
I am sure there were more I'm sure but I was too distracted by the awesome to pick up on them.
DW Drum Machine
This one has a bit of an excuse, see as how it's obviously an art car, and for an art car it's not all that bad.
However I'm not sure who would drive this daily, also not sure if the drum sticks would hold up to the elements daily.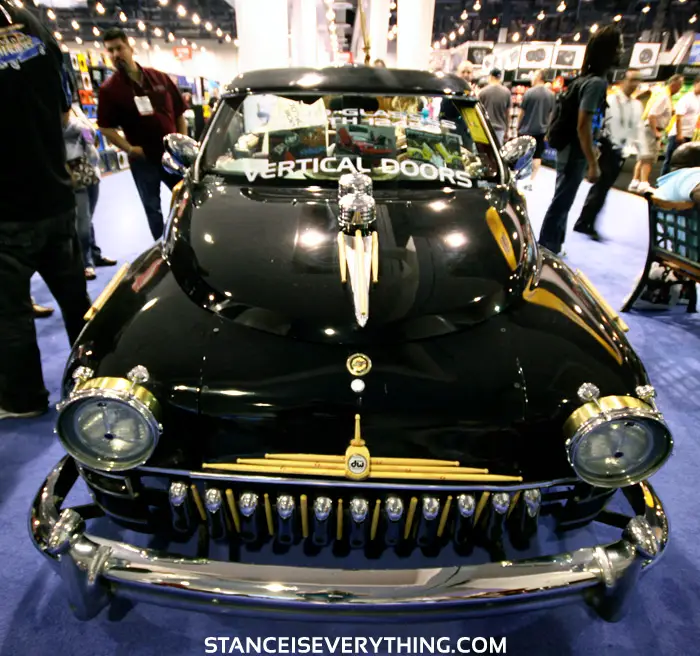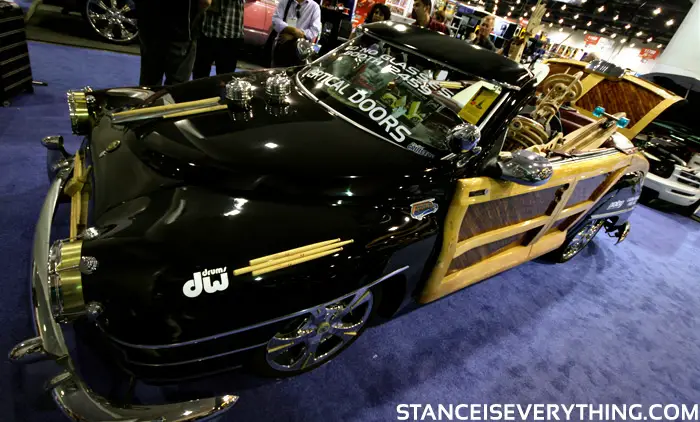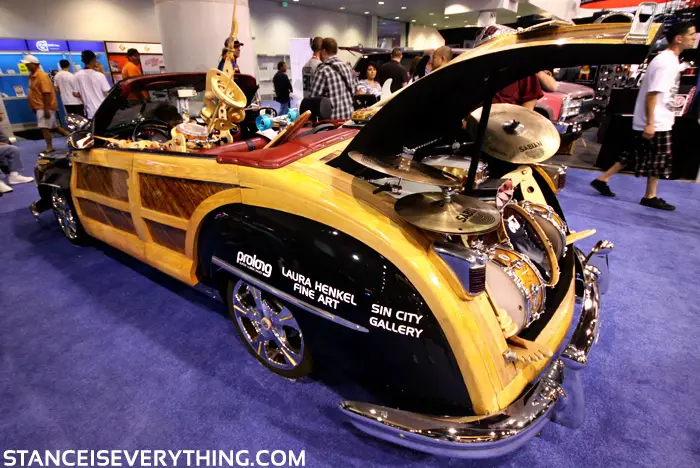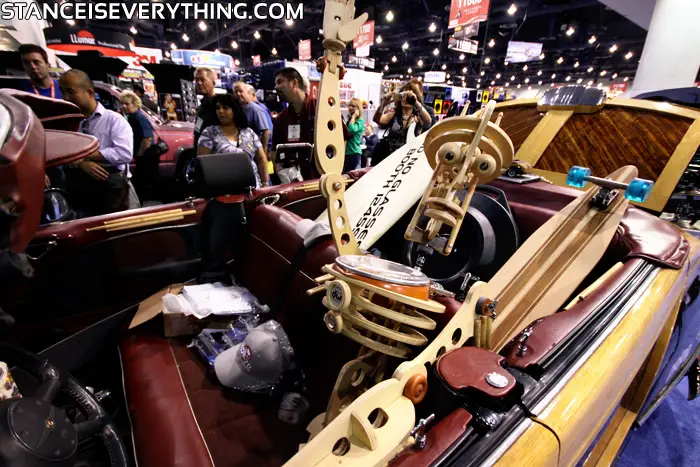 Party Limo
How would you like to show up to your next social function in this Limo? You would be sure to make an impression.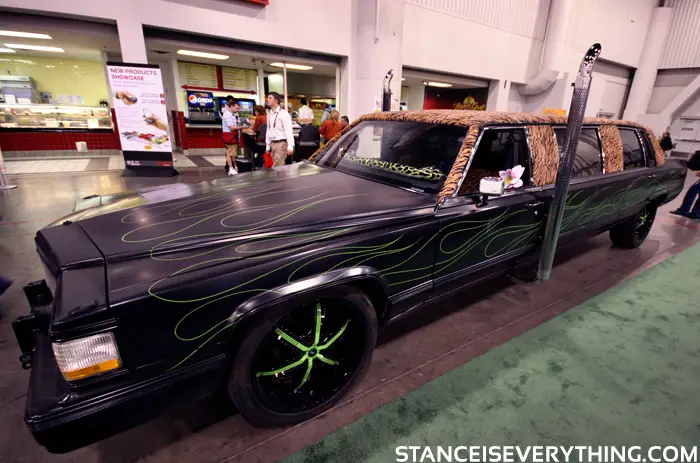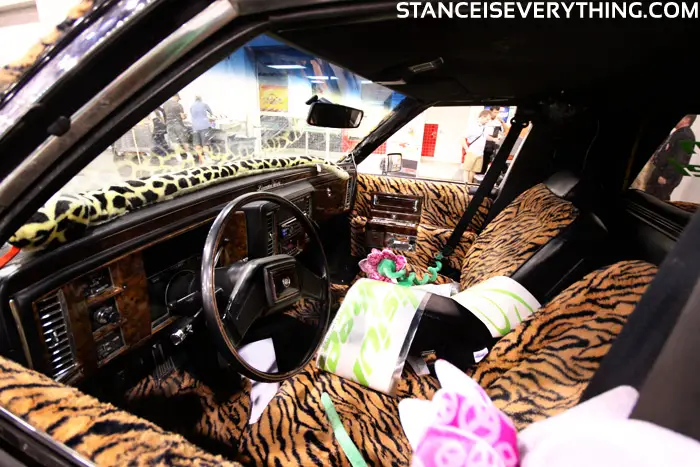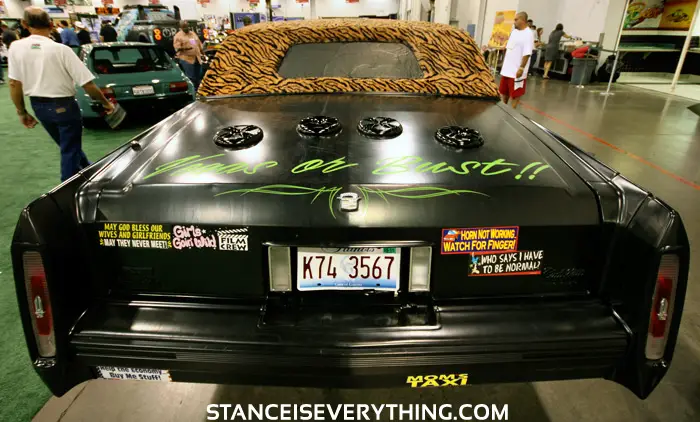 Over the top show beasts
These cars would both rack up a lot of points at a traditional show just for the sheer amount of modifications thrown at them.
Both were built fairly well for what they are, and the airbrushing on the second was great from an artistic stand point.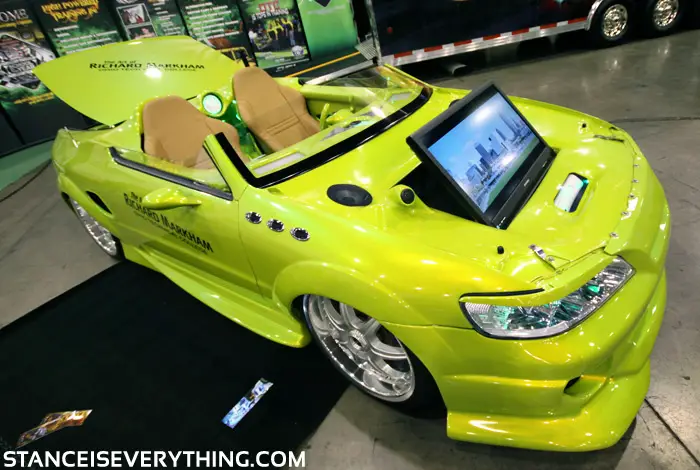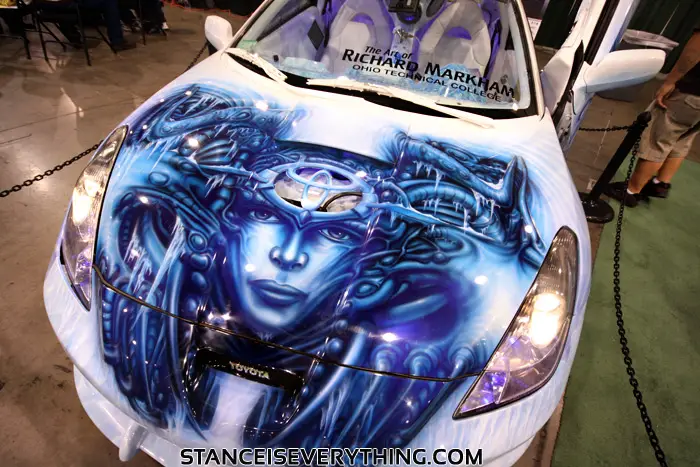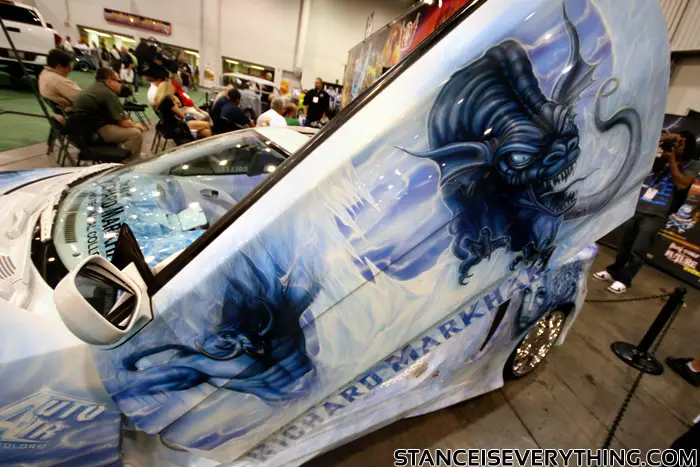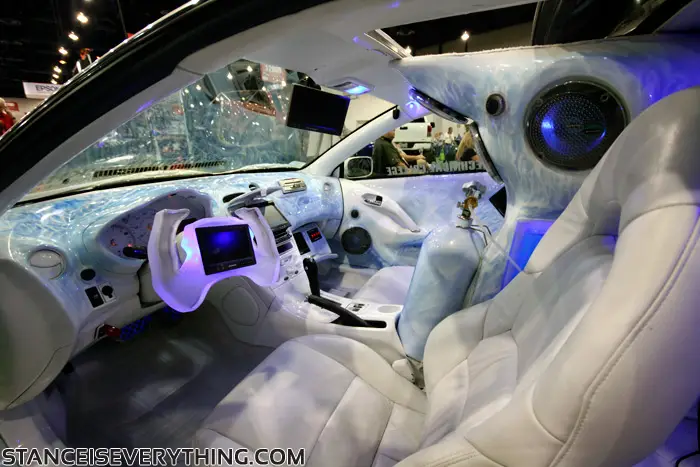 The Scythe
This car from Galphin Auto Sports, aka GAS, aka the last crew I saw working for the show 'Pimp My Ride' brought out their Scythe concept car.
This was about the last car I saw of the weekend and upon seeing it I thought perhaps maybe I had been out in the Vegas sun too long and my mind was playing tricks on me, but nope it was real.
This car was completely over the top and that way on purpose, sometimes this approach works very well (see: Beatnik Bandit) but I wasn't really that much of a fan of this final product, it looked a little to alien for my taste.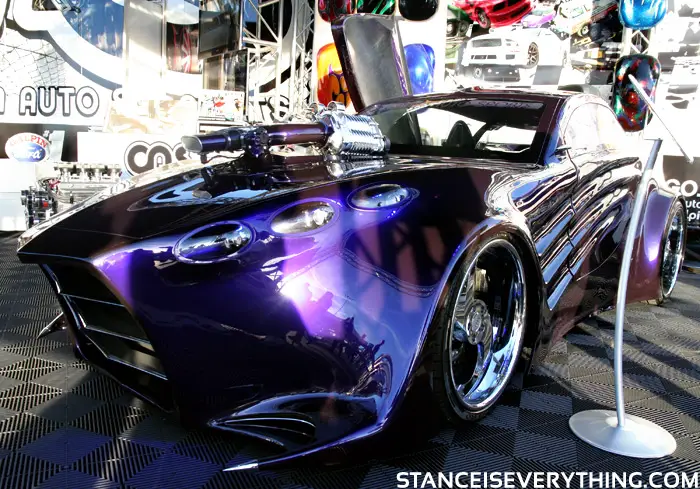 Since I have not done a contest in awhile, the first person to correctly identify what this car started as wins a couple of stickers. It's not hard to find google helps 😉
Site Updates
Not too much in terms of updates this week however the store has been updated and the pink/white stickers I like em dropped are now back in stock with one important difference, there are nolonger white panties under the pink ones.
This was done so that the panties cover move of the legs than the previous versions which results in a better looking sticker over all.
Flashback Friday
The Starlet I posted in part 4 of the SEMA coverage reminded me of this one which I posted in a post titled 'Clean Dinah Bitch'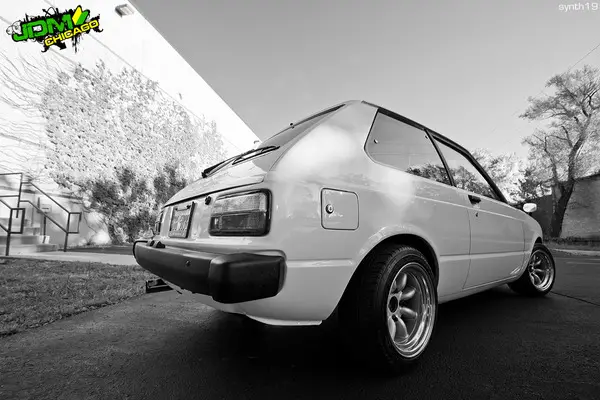 That saying still makes me laugh, I'm going to drop at least one more post over the weekend so keep an eye out!