I got the words "CLEAN Dinah Bitch" sent to me by sergio0h via twitter (which was a retweet of the same thing by TyCity) with a link to the car in this post. I still have no clue what Dinah means but after some light digging I found out that this car is actually a tidy little Toyota Starlet.
A quick trip over to JDM Chicago revealed a nice little feature on this car which is a nice little read which describes just how much work went into making this clean hatch into the car it is today.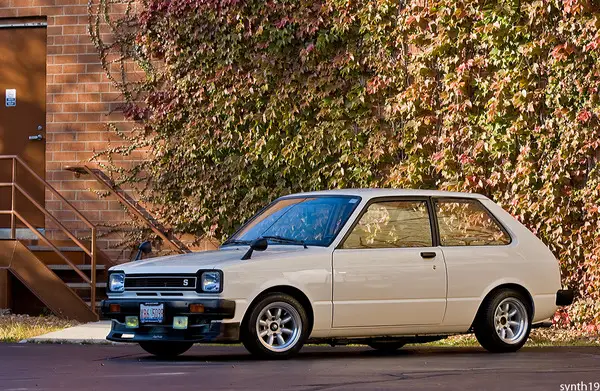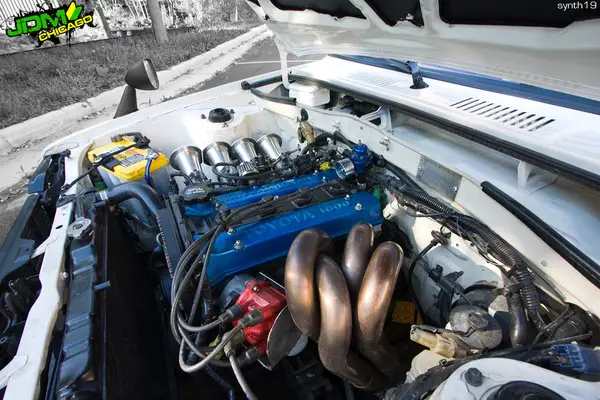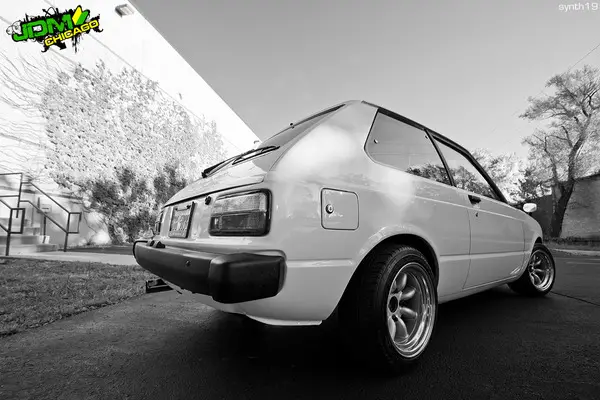 This car looks like a blast to drive but can anyone further enlighten me to what 'Clean Dinah Bitch' means though? I am a little lost on that still.