I was surfing JDMR the other day and I noticed that the red DC in this post is up for sale/being parted while the white one is going under the knife for a 2011 transformation. This means that these photos, which are not all that old, are now time capsules of the last time these cars wore their Mugen inspired look.
I'm not sure what the owners plan to do next but judging by what they have already accomplished it's safe to say that what they are pushing in 2010 will look at least this good.
Both of these cars are as clean in person as they are in the pictures. I've seen the red one first hand and and have spent lots of time reading the build on the white one and several people have vouched for its cleanliness.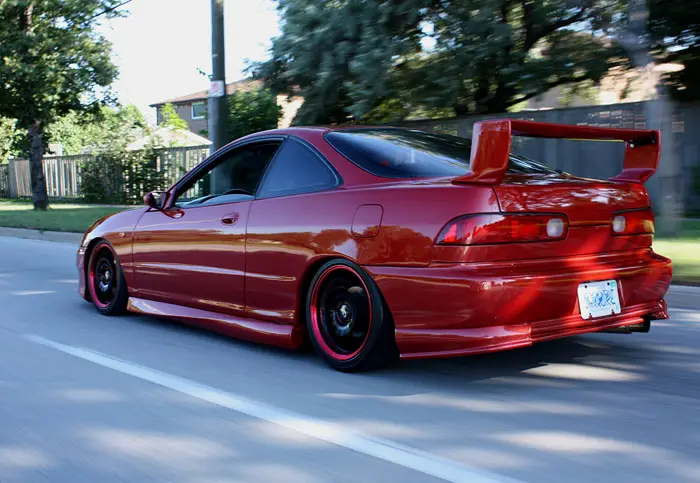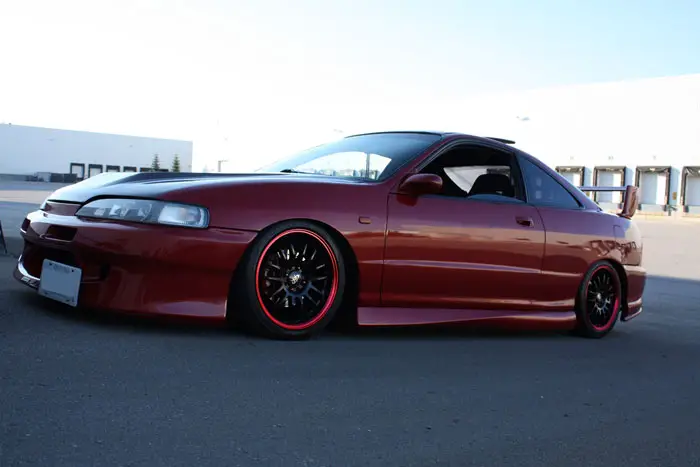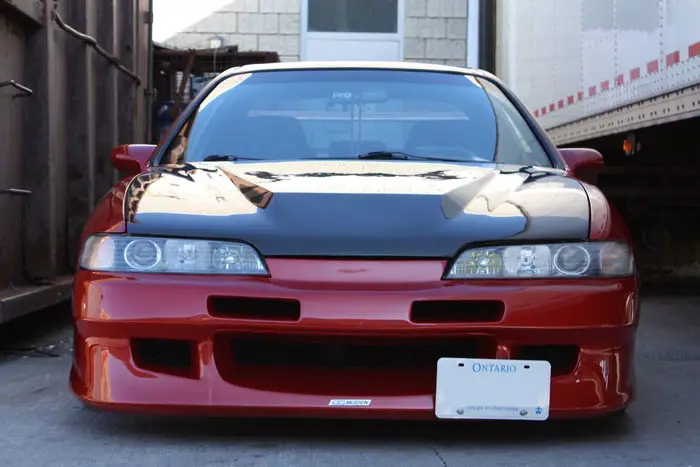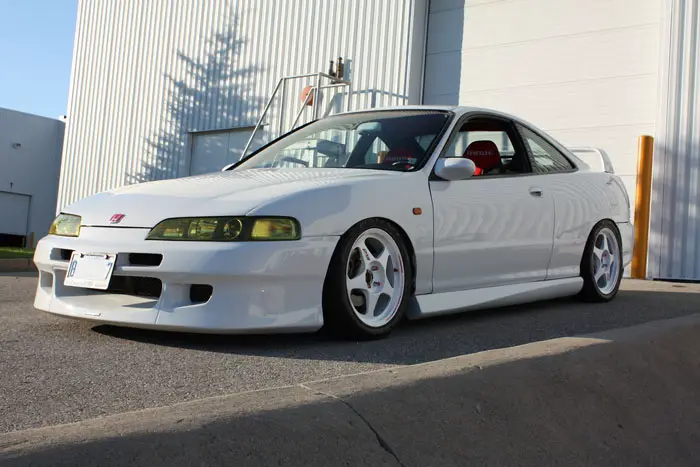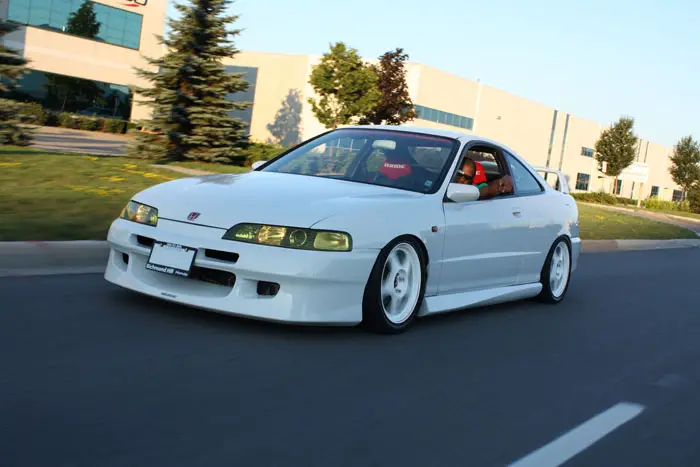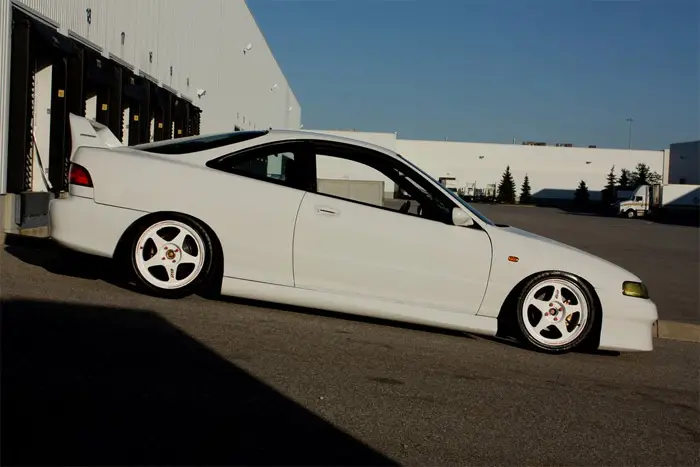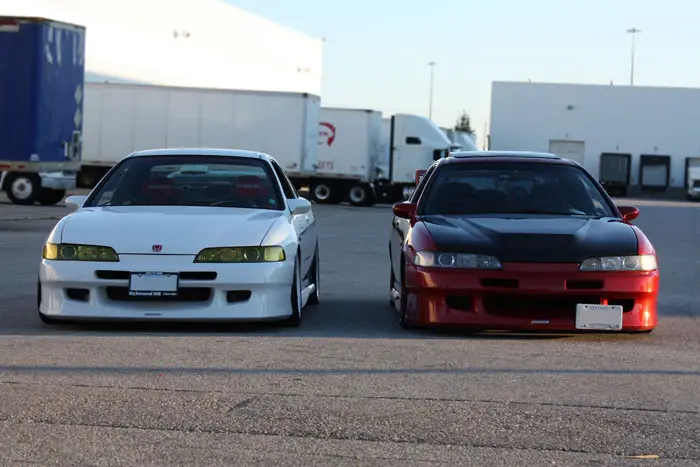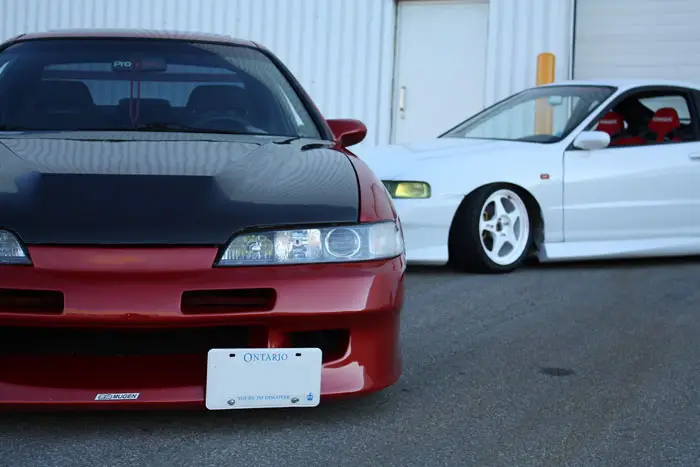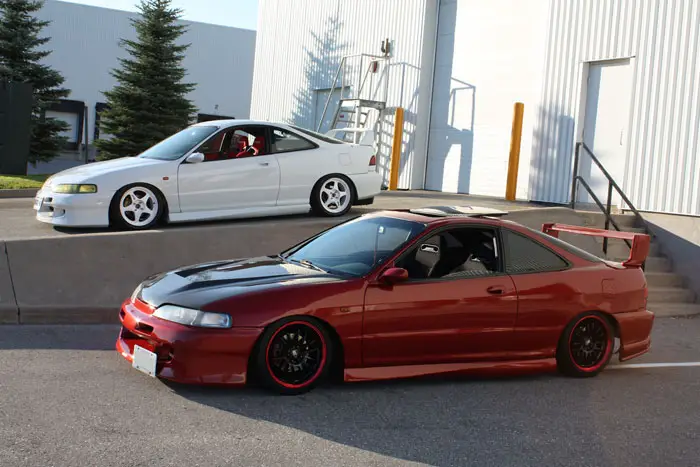 Hurry up summer 2011…
Photo Credit: Gary (GTSX-05)