I've been watching a lot of Dexter lately (just started season 4) and it most certainly had an influence on the title of this post.
The owner of this early body s10 certainly doesn't murder people but he has killed any sign of gap between those up-sized Iroc reps and his Hot Rod Flatz painted fenders with a healthy body drop and air ride setup.
The built 350 under the hood is also sure to take a few miles of the life of the tires on those 20s.
About three or so years ago I wanted to do this same thing to a Blazer and truthfully I still sort of do…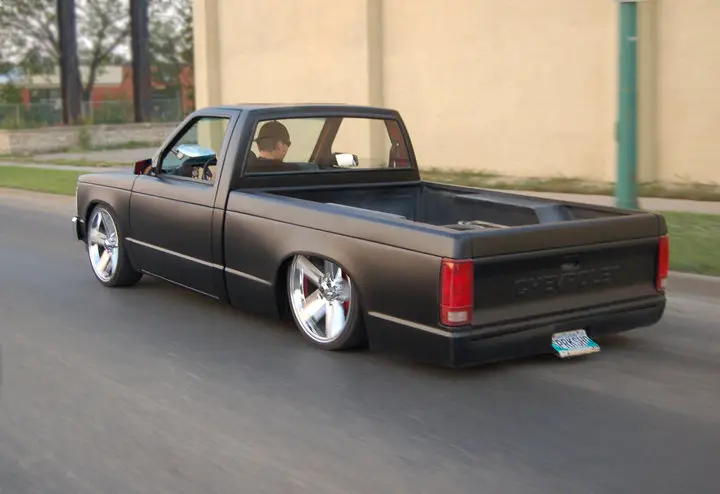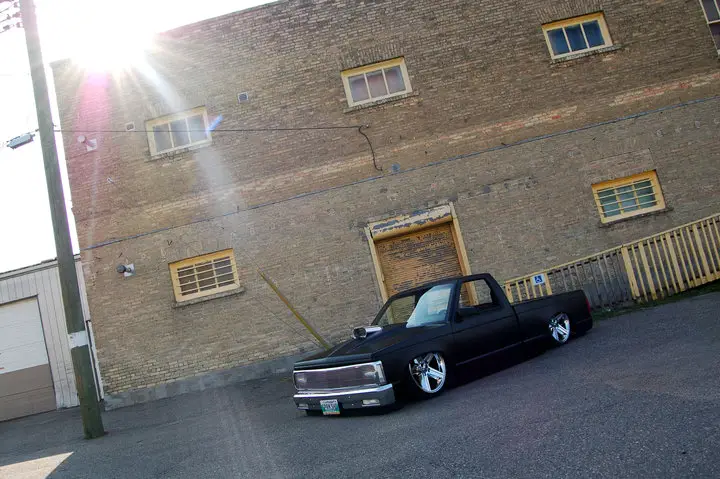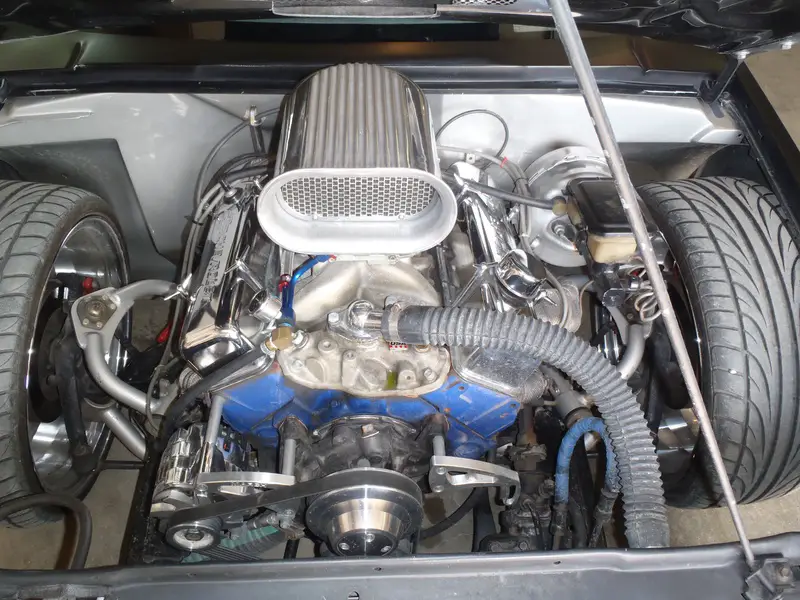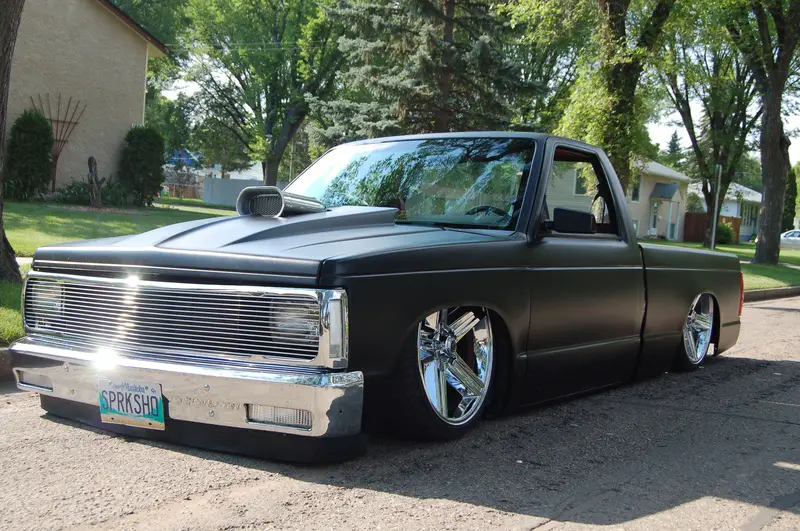 Maybe one day I will try and build another truck….maybe