Here's a quick before work, pre-Theme Tuesday post to get your day headed in the right direction. Nothing too fancy with this LS400 just another clean, black,  dumped, dished Lexus.
The more I look at it the more I like it, the factory two tone is working surprisingly well and the chrome trim around the wheels works well with the wheels.
Wheels which someone obviously spent some time researching specs because they fit perfectly in the wells.
Bagged? Perhaps but that doesn't make it any less sick.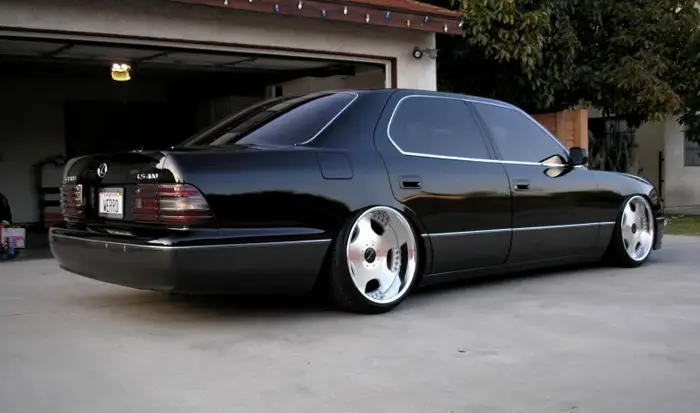 Can't remember where I picked these up but it's got me thinking I should do a future Theme Tuesday on the LS400, what do you think?