Last week the weather got fairly mild with a few double digit days and since this happened right at the end of winter (according to the calendar) people got excited.
However this always happens late March and as soon as you have your car back to summer mode it snows the following week just as reminder that it's not over till it's over.
So I did nothing, mid to late April for me, never before!
This STI is sick all year however, lucky guy.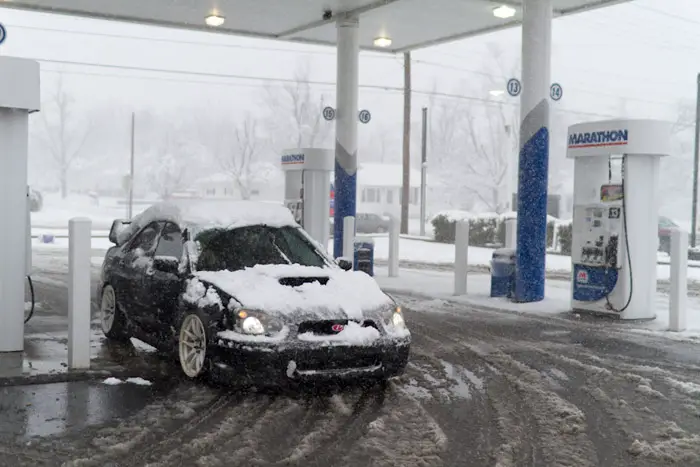 Photo Credit:
slowcivcseth
A new featured ride coming a little later today.