When I had my e30 I drove it all year round, like all of my cars, and I found that they are quite capable winter vehicles if your heat works well, you have winter tires, and a little weight in the boot.
It also doesn't hurt if you can stand to watch them get covered in salt half of the year and not cringe.
I suppose the same can be said for most any car I suppose but seeing an e30 covered in salt is quite tragic as they are God's Chariot after all.
This e30 was posted in one of several 'Post your car in the winter' threads I follow and it's doing a pretty good job of blending in with its surroundings.
I'm going to say this is an 87 325is based on the bumpers, doors, and air damn. I could be wrong, but I could also be right.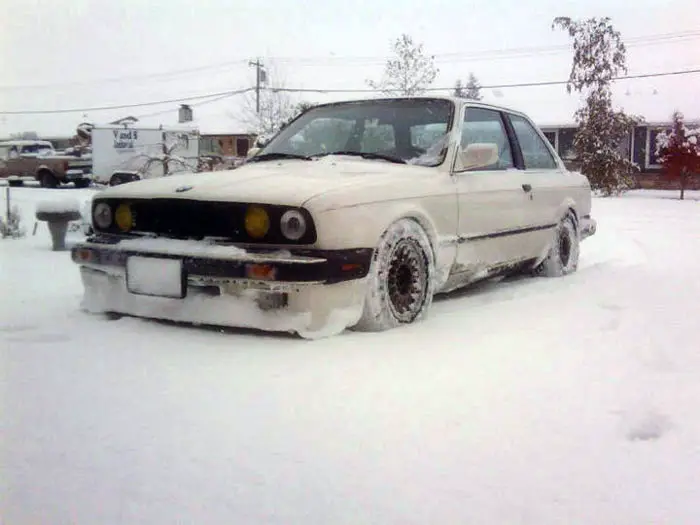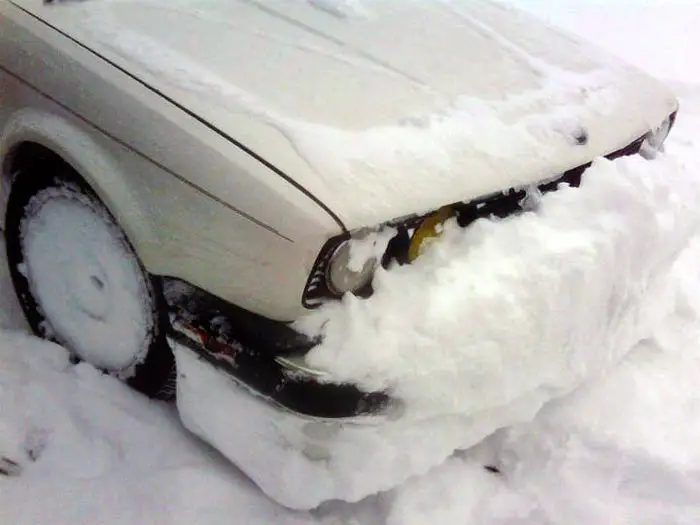 As for winter, it needs to end. Getting tired of shoveling snow, very, very tired.