Anyone that's grown up riding (or skating) was probably told at some point prior to getting their license that as soon as they got the keys to their first car they would no longer be interested in spending hours on end at their favorite street spot, skate park, or set of trails and would instead be interested solely in automobiles.
While that is true for some, those of us who love bikes and boards as much as we love cars always knew that both would have a significant presence in our lives.
Dominic is a perfect example of this, he's a monster on a bike, one heck of a fabricator, and up until a few weeks ago (when he sold it) the owner of this very proper looking US spec Ford Focus SVT.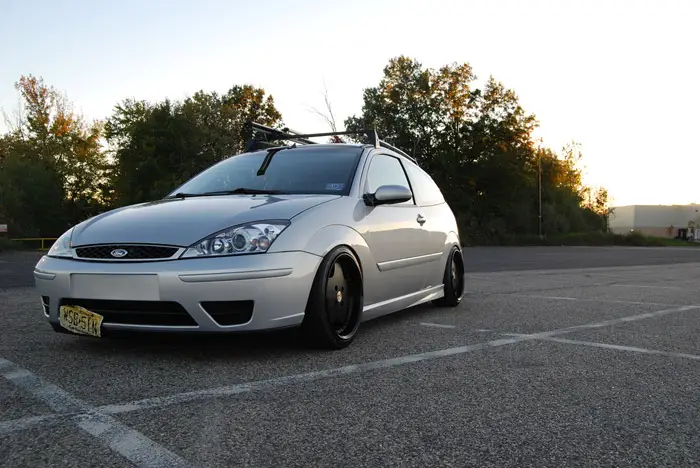 Not knowing a lot about the ins and outs of these Ford hatchbacks the first thing I noticed about this car were the Work Ryver wheels.
At 17×9 and 17×9.5 and finished in all black (with gold accenting on the bolts and center caps) these wheels suit Dom's SVT much better than one might have thought looking at all of the specs on paper.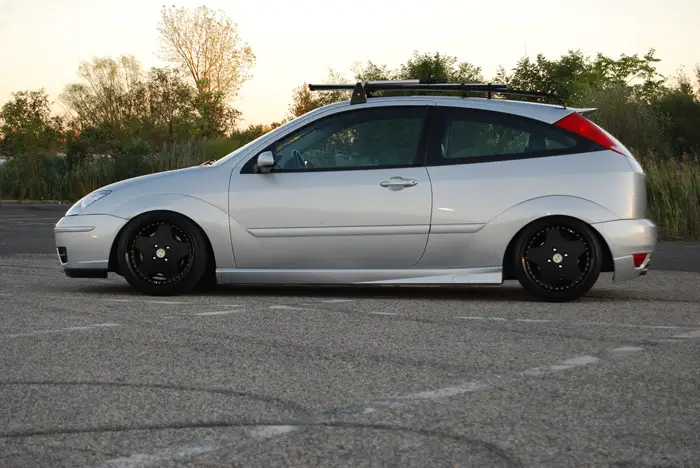 With the car being as low as it is, thanks to the KW V3 coilover setup, these wheels had to be wrapped in 205/40/17 rubber in order to clear the rolled fenders, and even still the sidewalls have been shaved clean in some spots from the more than occasional rub.
Because the suspension and tire setup on this car is so dialed it looks like these wheels where made for the car but initially they didn't fit at all. In fact In order to get them to fit a 4×114.3 hub conversion was required.
While in some cases this can lead to another set of wheels being purchased as the driving force behind Dominant Engineering, a company that provides a wide range of custom parts for the Ford Focus and Mazda 3, Dominic had no problem quickly fabricating a set if hub adapters to get these wheels to bolt up.
Since the tools were already out Dominic also fabricated a very nice 304 stainless steel exhaust setup for his car.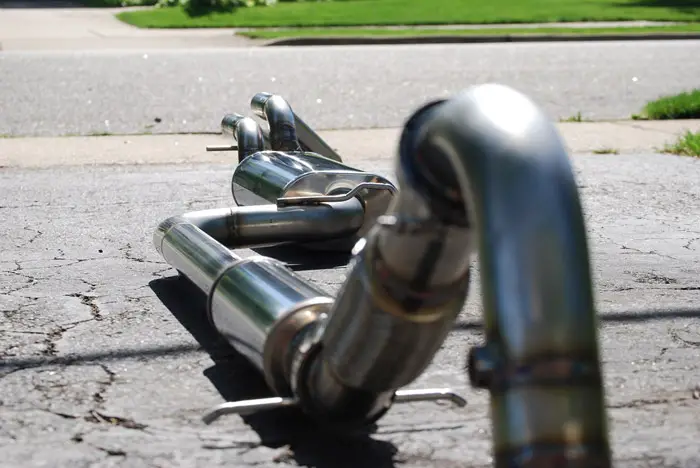 Once he was done under the car Dom turned to the outside where he got rid of the US bumpers and side skirts and replaced them with Euro models. The front bumper and grill are ST170 units (a matching badge is on the hatch), and the rear bumper and side skirts are from the European RS collection.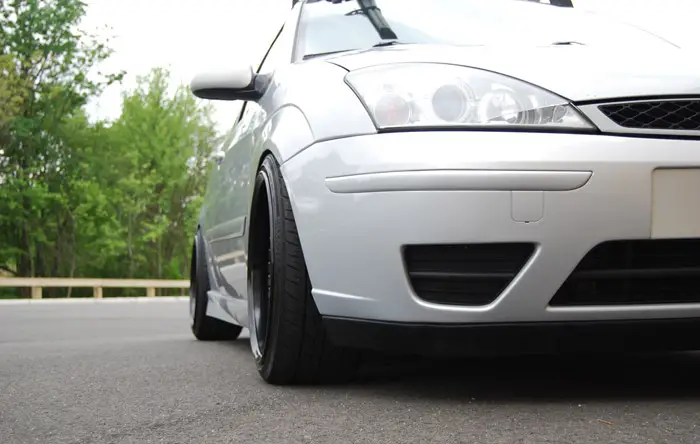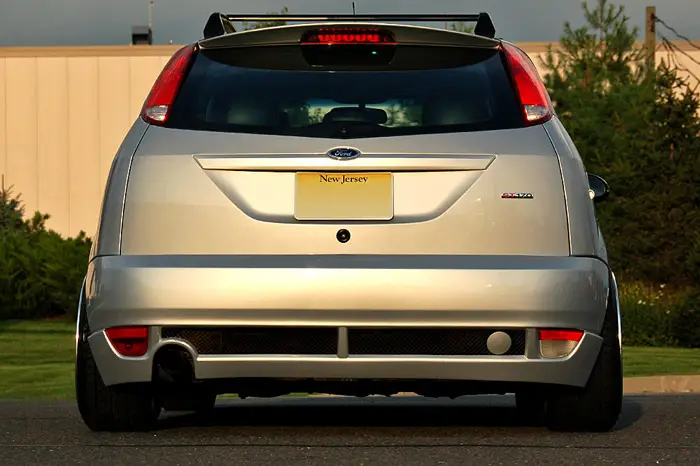 At this point you have probably already noticed the roof rack on the top of the car which isn't just for show, or a place to mount more stickers. Dom's super talented on a bike and there is proof below with a video of the FU Lets Ride 2 rail jam where he finished second.

Having the chance to feature another riders car is basically the perfect match for me so I want to thank Dom for letting me do it and I have to give him a second shout out for making my Dominant Engineering camber arms which will be a big help in my fitment goals this year.
Photo Credit: Dominant Engineering via the Dominant Engineering flickr account.