When my truck got broken into and written off I was left in a bit of a lurch looking for a car. I liked the wagon like properties of the Blazer but hated it being a slow gas pig, I loved Subaru Wagons but couldn't afford one, so I started to look at Mazda Protege 5s and although I ended up with a 3 I still have a soft spot for p5s.
I spotted this white p5 in a Automotive Appreciation thread I read and I have to say this thing looks great slammed on some works.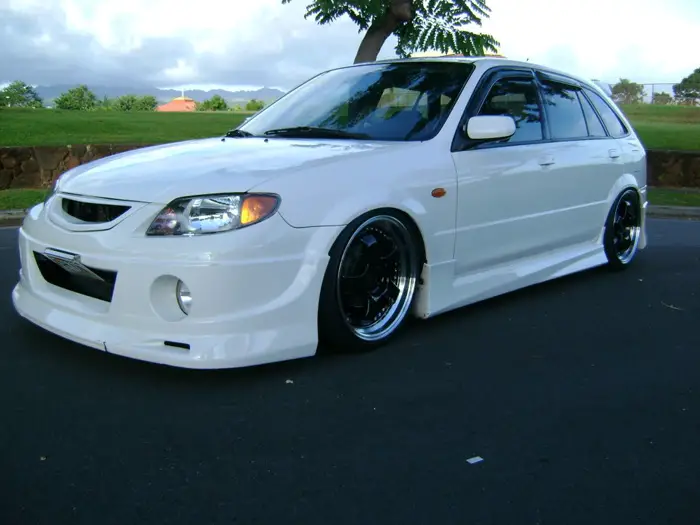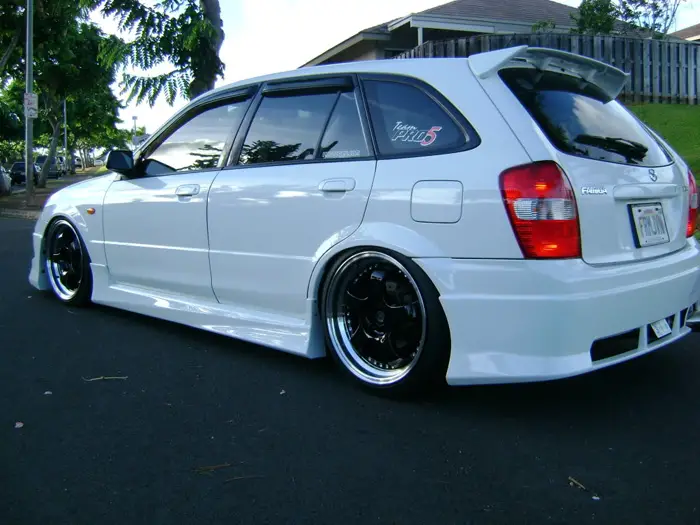 This p5 is actually local and I had pictures of this car saved as inspiration when I was still looking for a black p5, since then I saw this car in person at Scrape By The Lake 2009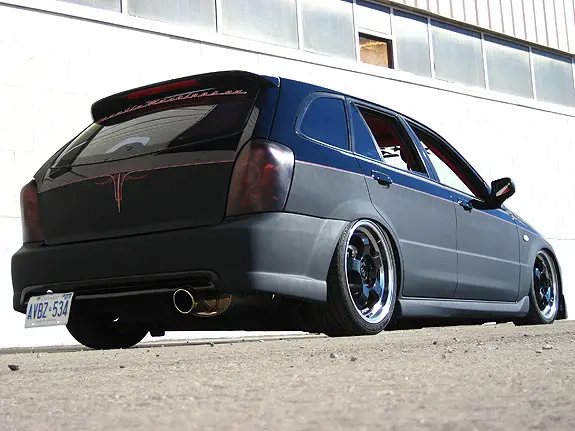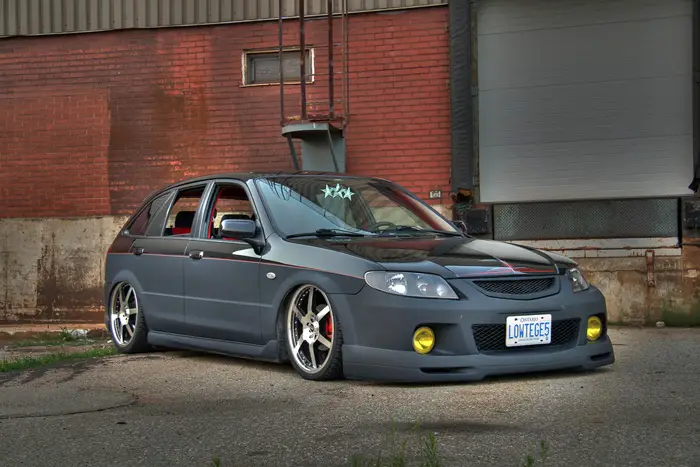 As it would turn out these cars are actually pretty prone to rusting so maybe its good that I didn't get one, but if I did springs would have been first on the long list of mods you can do to these cars.