Because it's been winter here in the GTA most of the recent features have showcased cars from sunnier climates, however as our seasons gets closer and events are being announced left right and center it's time I turned the spotlight back towards local rides.
This Golf is a perfect example of the level in which a lot of the local VW enthusiasts operate and when it arrived in my inbox I was immediately impressed with what I saw.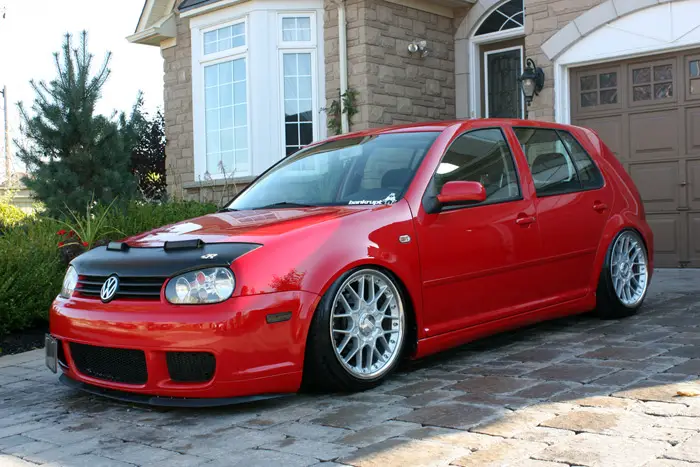 The beauty of this cars is in it's simplicity. The changes to the exterior have been kept to a minimum to avoid looking tacky or overly flashy, and of those exterior modifications the only thing that isn't OEM are the molded 20th anniversary replica side skirts.
Everything else is straight from the VW factory: a R32 front bumper, OEM hatch spolier, and R-line rear bumper.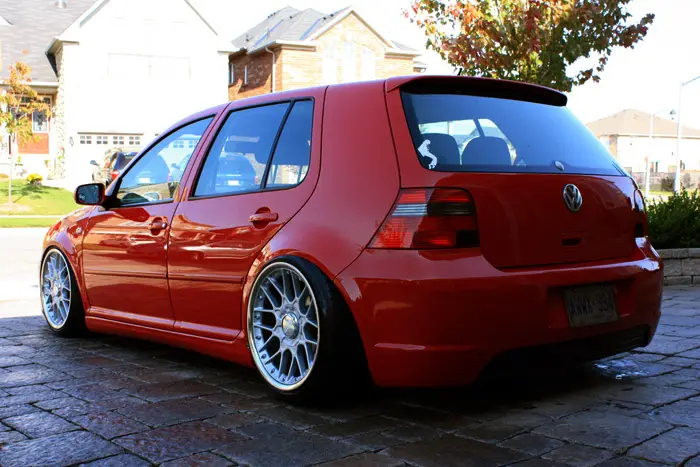 Satisfied with the exterior of the car at this point, Jujhar got down to business in the ride height and rolling stock department by installing a set of coil overs and 18×8.5 and 18×10 BBS RSII's which were bolted on with a set of adapters.
Those modifications yielded the look below: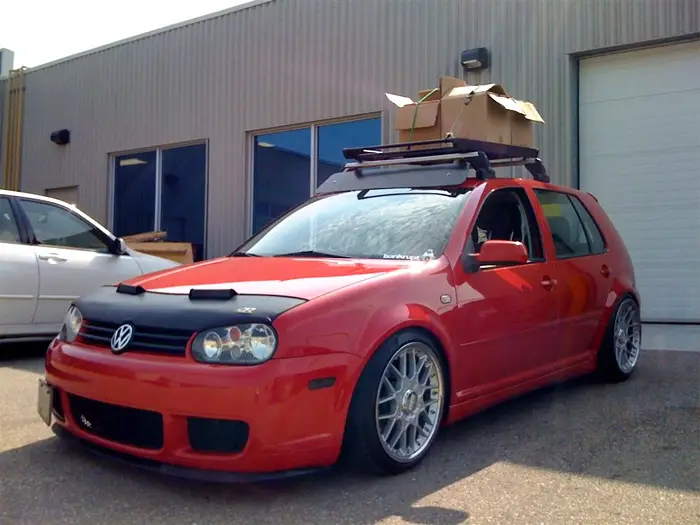 However as eye popping as that look was Jujhar decided to go for jaw dropping by making the switch from static to bagged with an air ride setup made up of HPS Premium bags up front and Firestone bags out back.
A week or so after getting the air ride components this VW was fully plumbed,wired, and able to squat down to where the fenders sit right on top of the Falken 452 tires (215/40 Front and 225/40 rear) that are stretched carefully over those timeless BBS rims.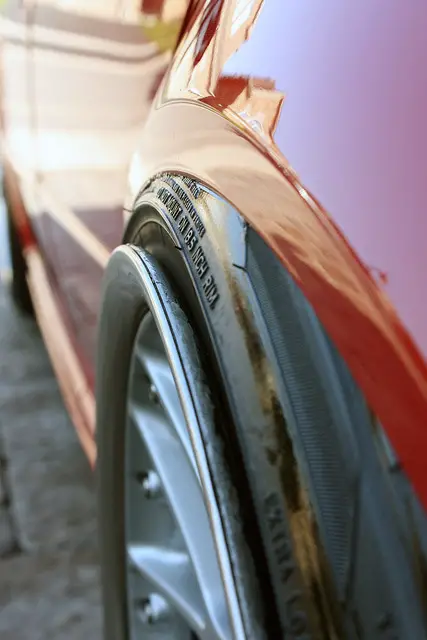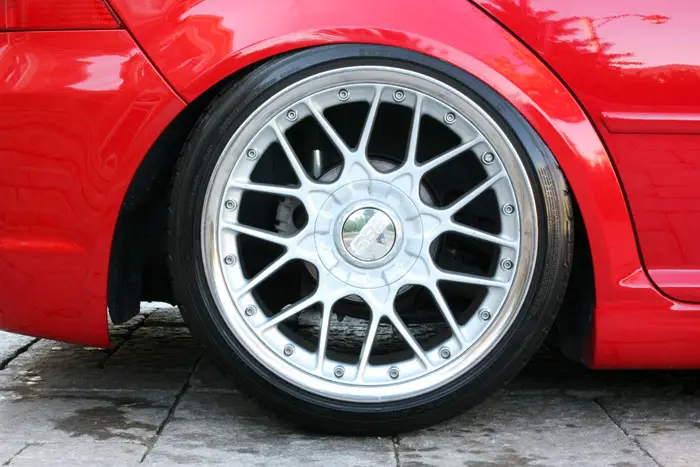 The car, which was finished last year, looked incredible roaming the streets of Toronto and should look just as good this year provided it stays the same.
Because these pictures over a year old there is no guarantee that this car will look the same this year. So if this is really a preview or feature truly remains to be seen.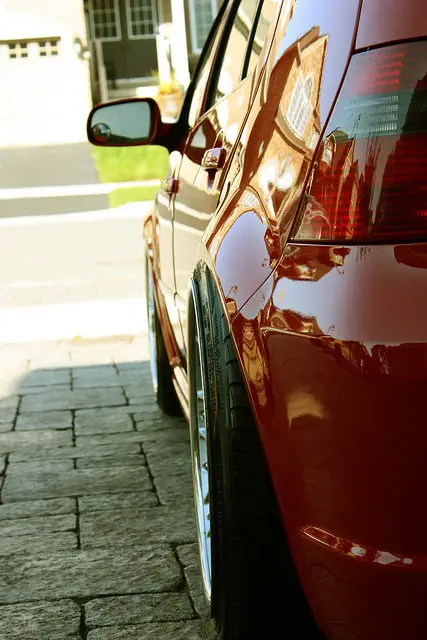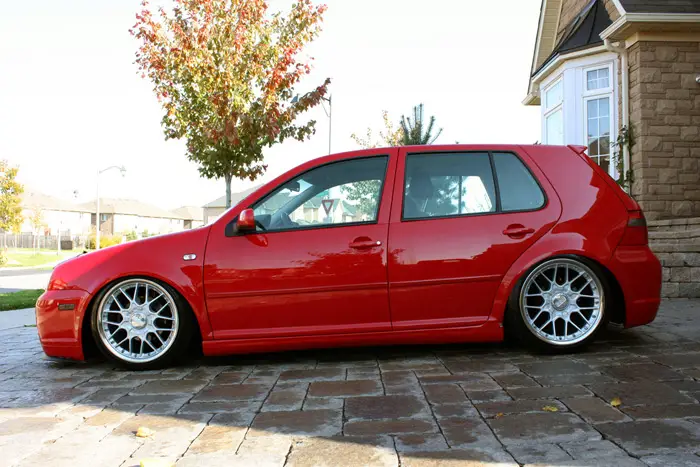 Either way I can't wait to see Jujhar's car in person in 2011.