I've been a fan of this  Toyota Celsior (Lexus LS430) since I first saw it at last years SEMA show. Since then I'd only seen a couple additional photos of it online but not as many solo feature photo shoots as I would have expected a car of this caliber to have.
In fact just this Monday I was looking for high resolution photos of the car to show Mat at Seche Media the vinyl wrap job and had a hard time coming up with photos that were close enough to really showcase the matte white color that's on the car.
Thankfully that all changed this Tuesday.
As fate would have it bright and early Tuesday morning a new set of photos popped up in my facebook feed with all the detailed shots of the car I could ever want.
While I'm not an LS expert by any means I've seen a couple in my travels both online and first hand and I can honestly say that this is one of the cleanest, most unique, and well put together ones I've come across to date.
Both set's of wheels that I've seen on this car, the blacked out Forgestars and these Works, have done nothing but compliment the rest of the work done all around the car including the cars look which is a combination of high class parts from various vendors including Job Design and BC Racing.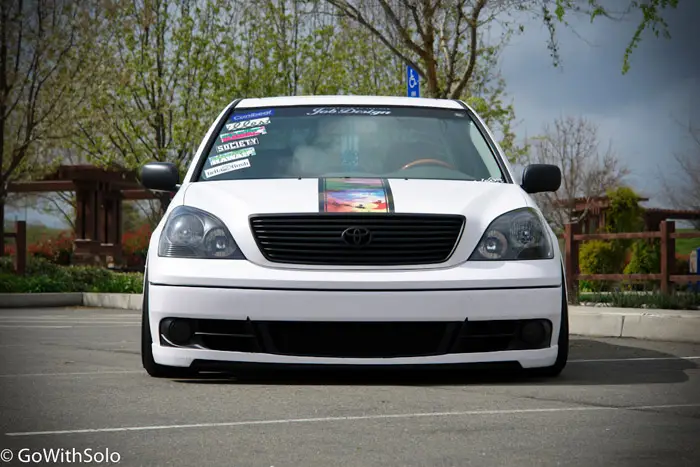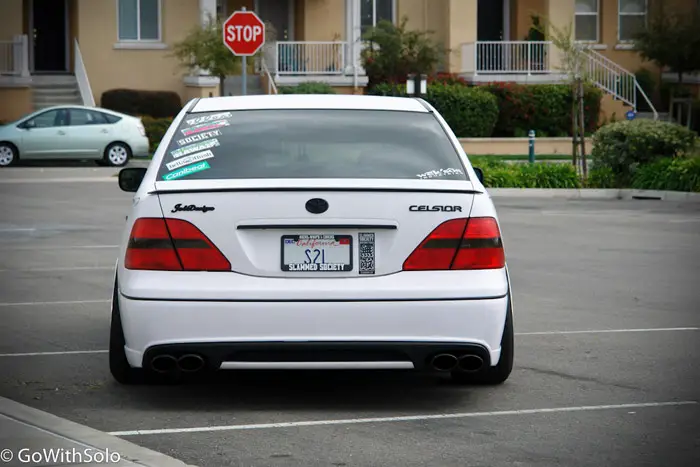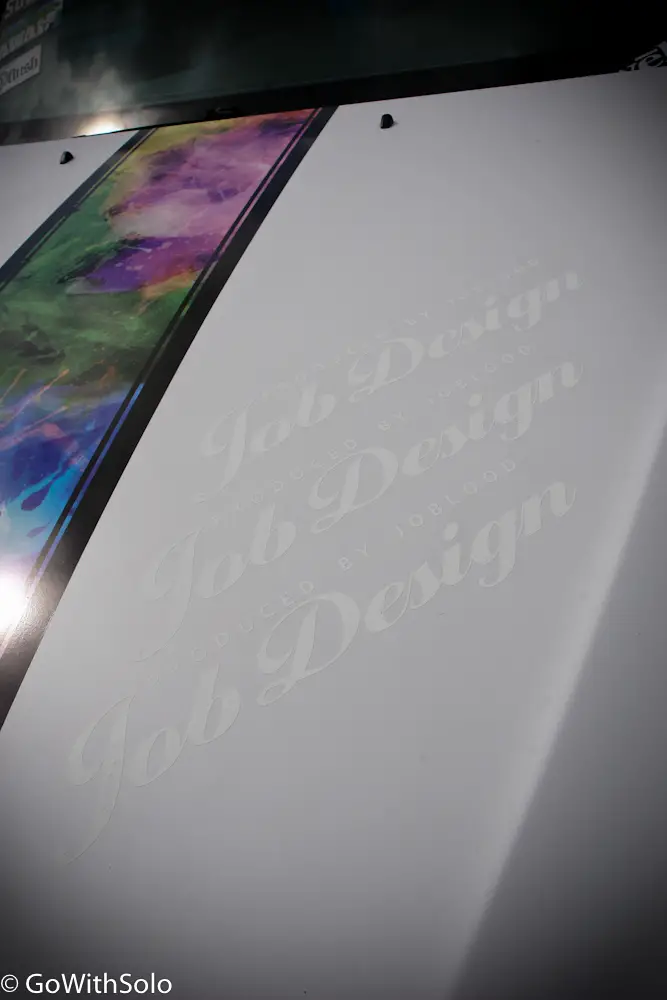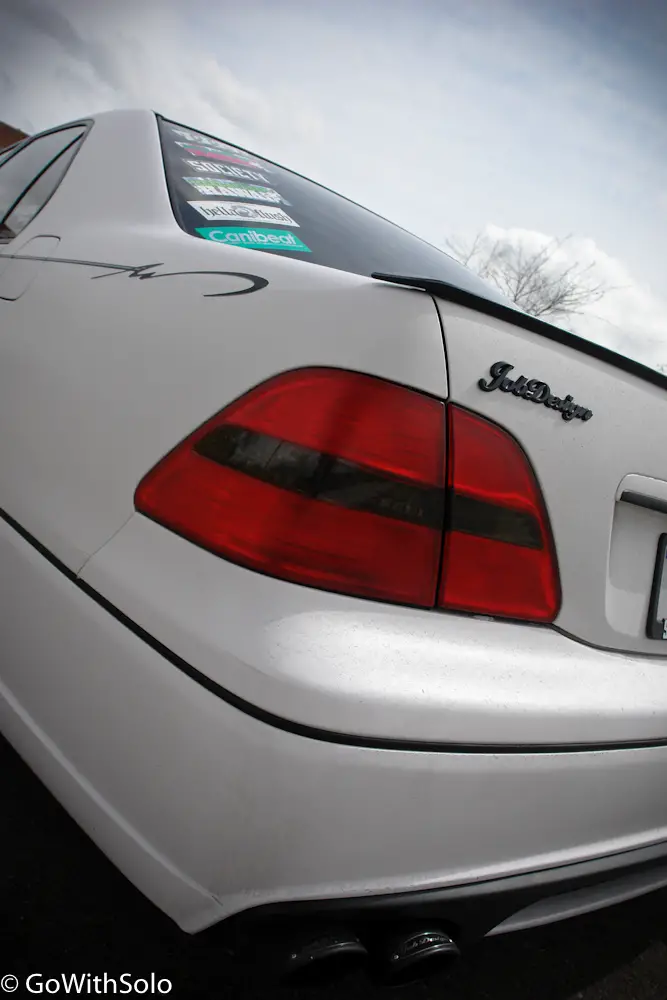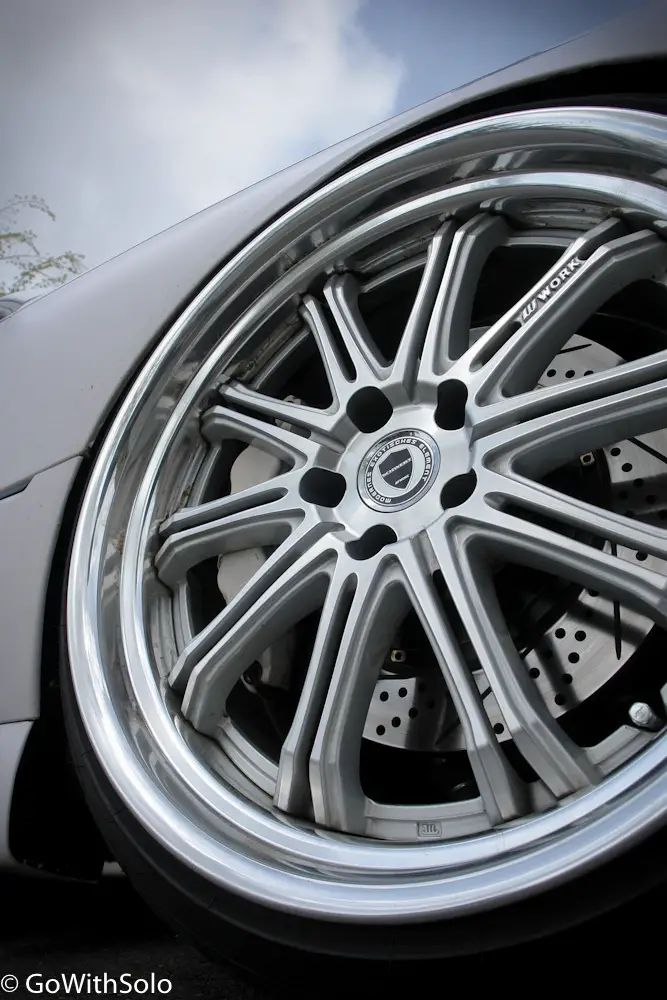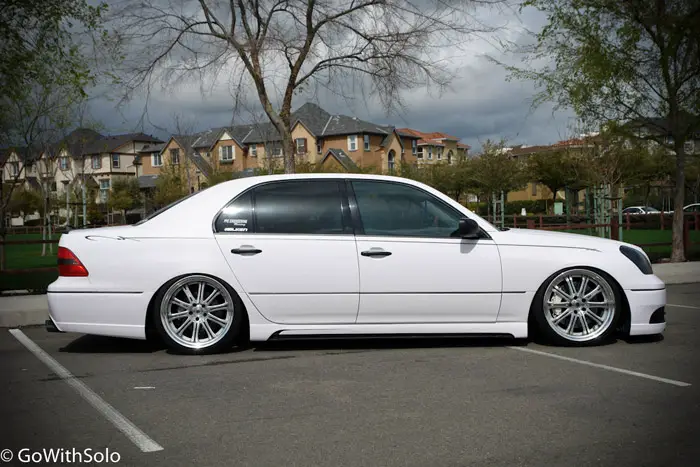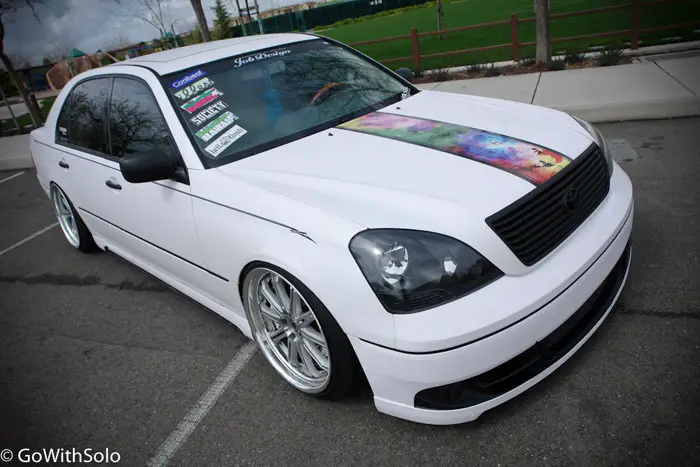 The best part about this car (other than the fact it's a daily) is that the owner is not not only a blogger like myself (who's blog Go With SOLO I have mentioned before), but he is also a super nice guy that's always down to exchange a few words online regarding the wide variety of automotive subjects I throw his way.
I've yet to show him a muscle car from here he has not seen in person or heard about, but I'm working on that…
Photo Credits Solomon Lee