Two weeks ago sifting through what seemed like endless amounts of Hot Import Nights coverage I stumbled across a photo in my reader posted by eyegasmic cars that caught my eye.
Intrigued I set out to find the original photo and more on the car.
After tracking down photographer Scott Kroeker I was able to not only get permission to re-post the photos but also obtained the contact information of the builder Brent.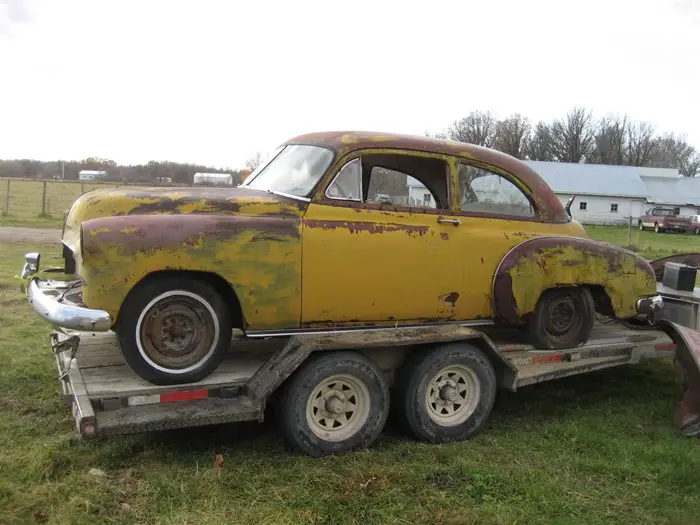 Both Brent and Scott were on board with running the photo set here but things got really interesting when I asked Brent if he had a build thread for this bad ass Chevy.
One page into the build thread I was absolutely blown away by how much work had gone into this car.
The build is just as interesting as the final product.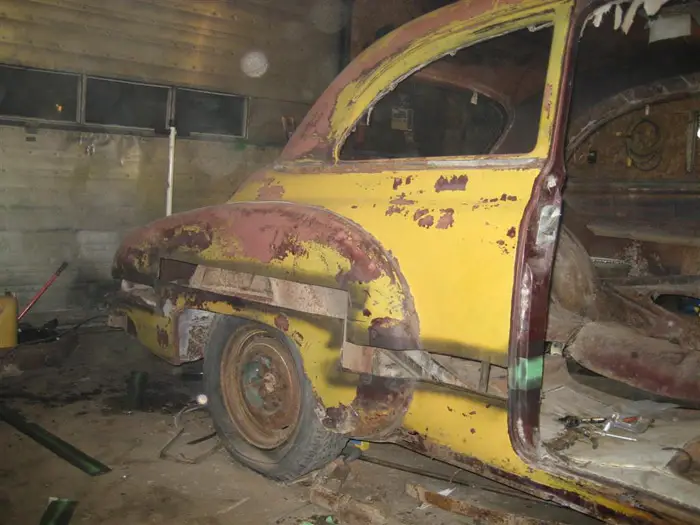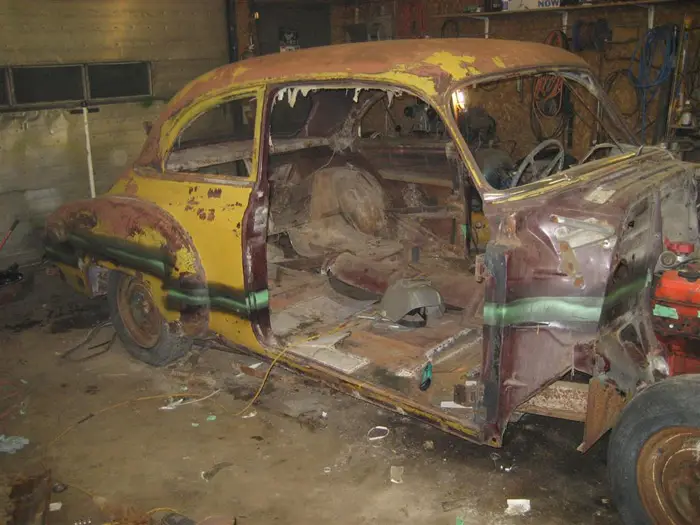 On the first page of the build Brent made made chopping and sectioning the car look like child's play.
Further along his creativity and perfectionism emerged when he worked and then re worked the rear window of the car until it flowed perfectly. When he was finished with the rear window for the second time he turned to the front of the car where he extended the headlight buckets so that he could use Olds headlight rings.
A this time he also fabricated front and rear bumpers from a combination of Oldsmobile and Chevy bumper and grill pieces.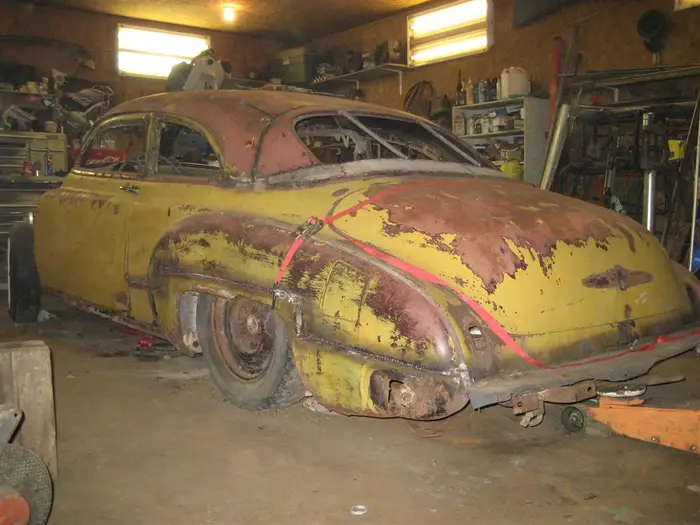 One of the more interesting small details to this build sits in the grill. Holding the two signal lights is a polished aluminum baseball bat that has been cut in half,  not sure where Brent got that idea but it is pretty unique.
In the midst of doing all of this fab work Brent also figured this platform would be the perfect candidate for his first air ride install, so he did that as well.
The bags were a great choice because it's new slammed height has a lot to do with why it ended up here.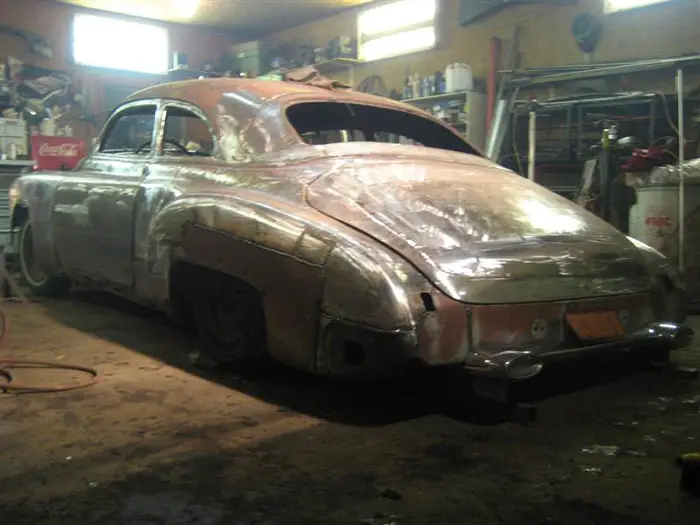 After the body was polished and the car was running Brent had his friend Ian Kroeker come down and do all of the pin striping on the car including simulated rivets.
The final product shot by Scott Kroeker is below: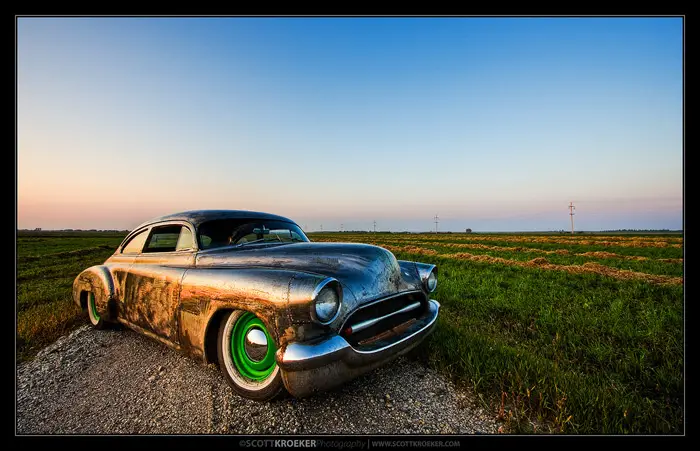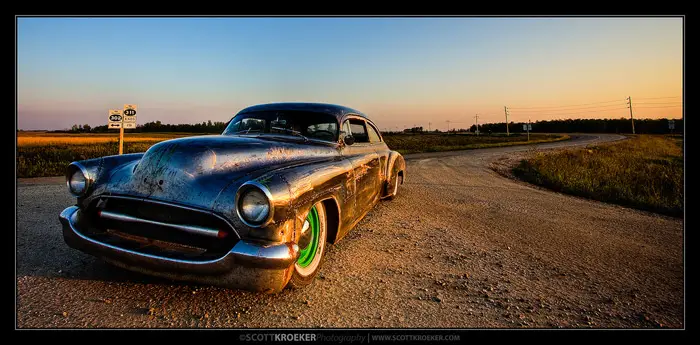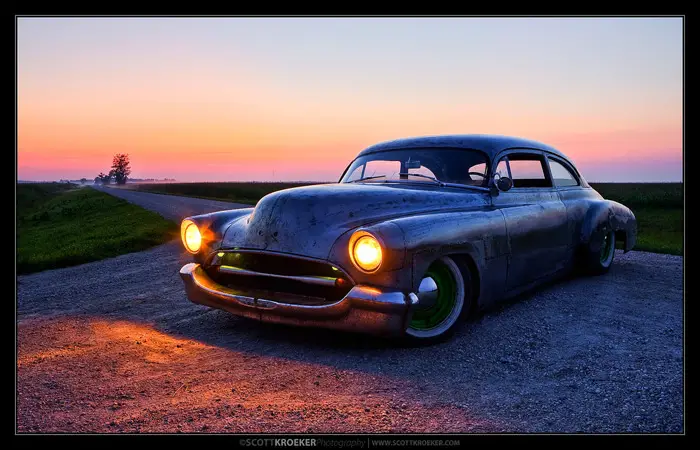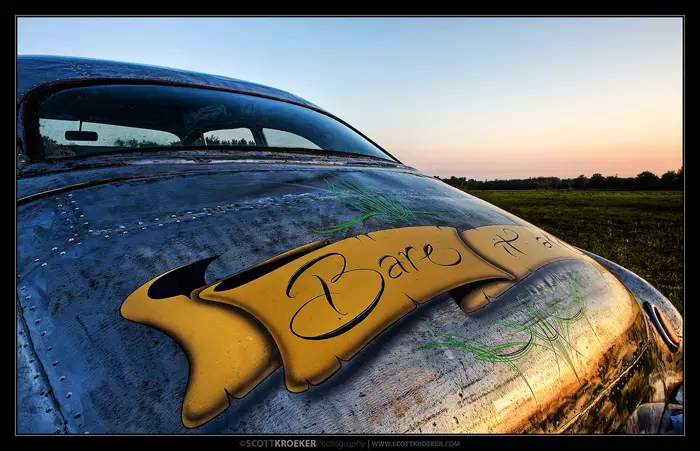 Brent took a car that the earth was trying to claim back and turned in into an award winning masterpiece using his own two hands and the respect I have for people like Brent is immeasurable.
I can only hope that when the time is right for me to really build (not assemble) a car I will be able to do so with even half as much skill.
Unsurprisingly Brent also has his own custom shop in Manitoba called Halfass Kustoms.
Photo Credit: Scott Kroeker
Build Thread: Projects 50 Chev chop/section