There has been a steady increase in the amount of previous, under construction, and current  readers rides that have arrived via email over the past six months.
As most of the past readers rides posts have focused on cars from the fan page I decided to dedicate this one strictly to cars that have shown up in the [email protected] inbox.
This is by no means all of them, and I plan to do a few more of these before the winter is over.
Brian's Eclipse Spyder GT
Before Brian sent in his Eclipse Spyder I can't recall coming across too many others online.
This generation just didn't seem to take off like the one before it but Brian saw the potential and has dropped his car on Megan coils, installed Eibach camber bolts, and slapped on a set of 17×10 XXR 527s with 215/40 tires.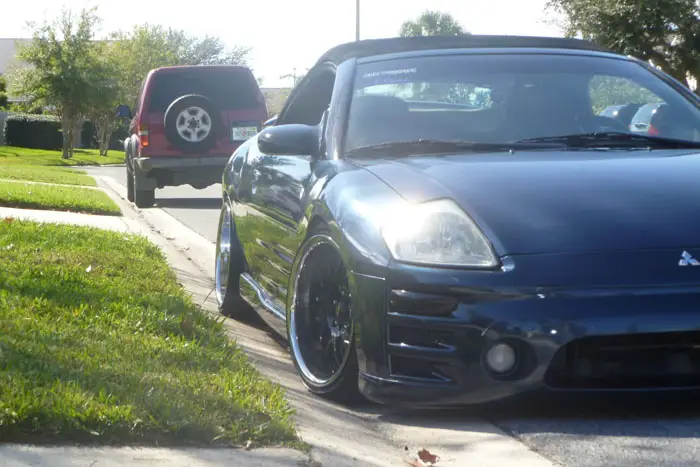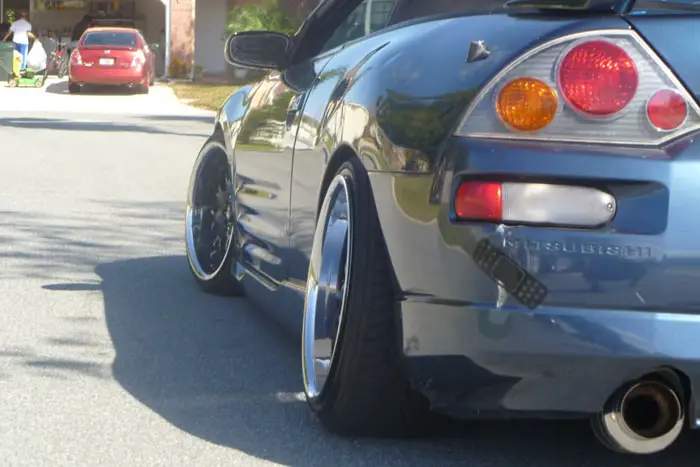 Lee's F150
Lee sent in another platform I don't see much of, a 1995 F150. He has already dropped he truck 5 inches (they come pretty high) and says that next season when he gets new wheels he plans to go lower.
Lee hails from a small Iowa farming town so I am pretty sure his truck raises a few eyebrows.
He says most of the other vehicles in his town are all lifted 4x4s…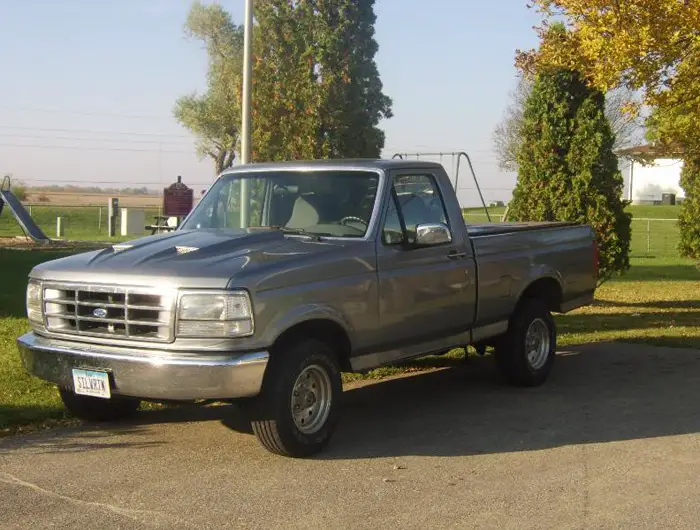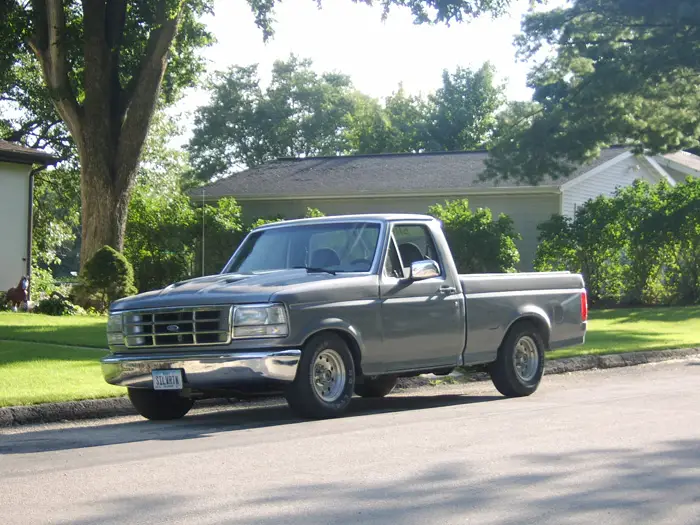 Jeremy's X-Runner
Keeping the outside of the box platform going a little bit more here is Jeremy's Tacoma X Runner that he picked up after moving on from his b16 swapped CRX.
It sits on 20s has been dropped 4″ in the front and 3″ in the rear. He has also installed a short shifter, CAI, and extensive stereo.
He sent the email awhile back but he did also mention a few future plans….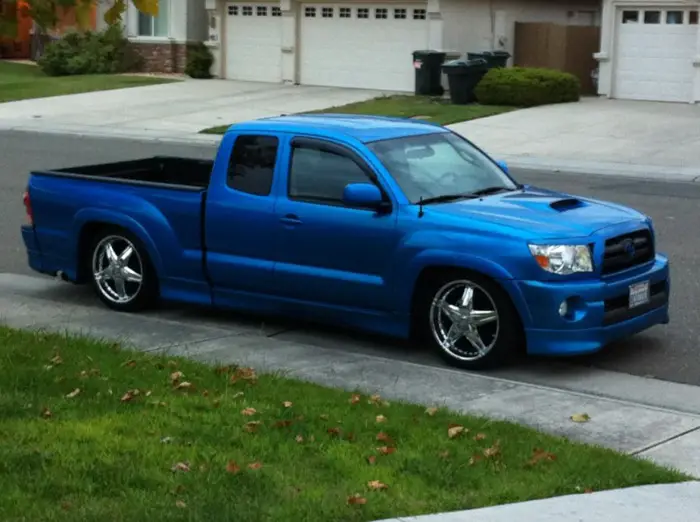 Colin's s2000
Colin has been reading for awhile now and actually a friend of John (with the wide body Mazda 3). A few months ago he sent in some photos of his s2000 and the CF front end and bolt on rear flares instantly grabbed my attention.
The photos below are from his most recent shoot with a local photographer before the thermometer went south.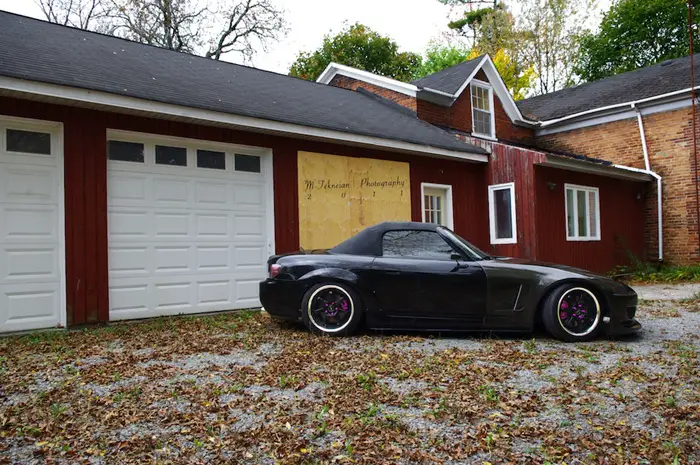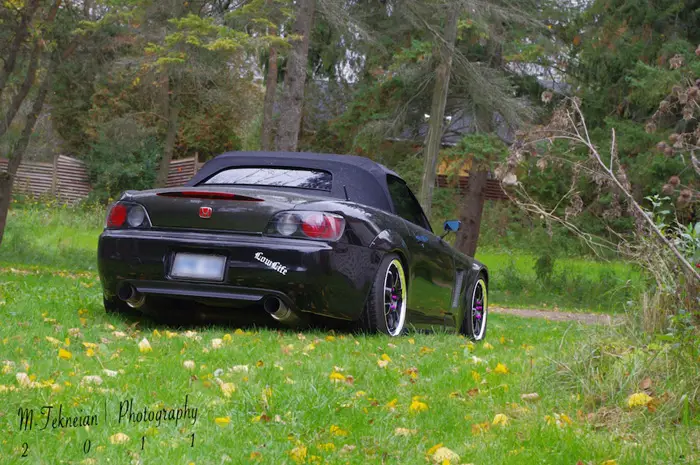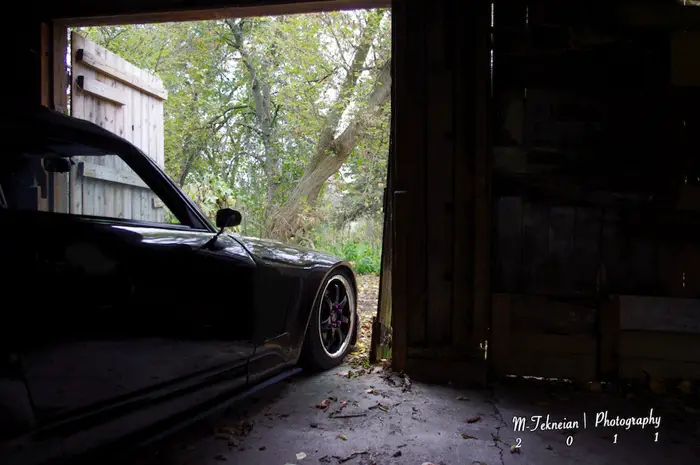 Zend's 2001 BMW 540i
Zend was actually one of the first people to send in his car via email and is a fellow maxbimmer member.
Before he moves on from this car (which also happens to be his first) to his dream car (a 2003 M5) Zend plans to squeeze as much fun out of his 540i as possible.
A couple of bolt-on under the hood  along with HR coils and 19×8.5 19×10 Linea Corse LeMans wheels make up the current list of modifications, though he is hoping to add a supercharger before things are all said and done.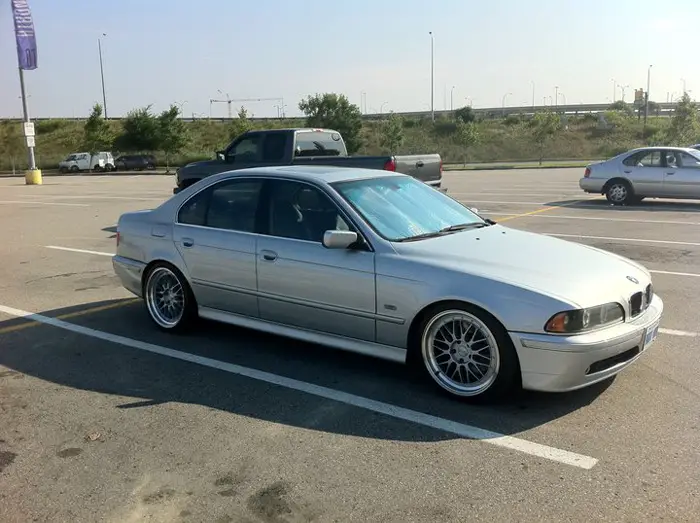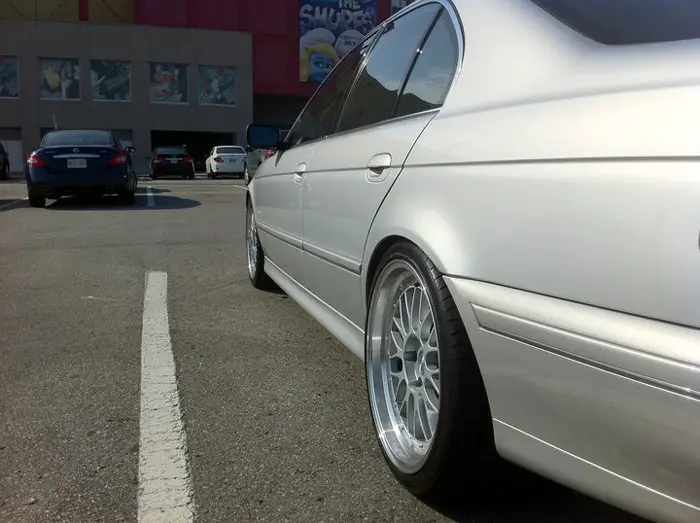 Sean's Lancer GTS
Sean lives about 45 minutes from me but I think he could cover the distance much faster than I could because a) my car is wood and b) he has done quite a few performance modifications to his GTS.
The most significant under hood addition would have to be the snail amd Sean informs me that it is first (and only) N/A to turbo converted Lancer GTS in Canada.
The mods list on this car is quite extensive so if you are interested in reading everything that has been done check out his build thread.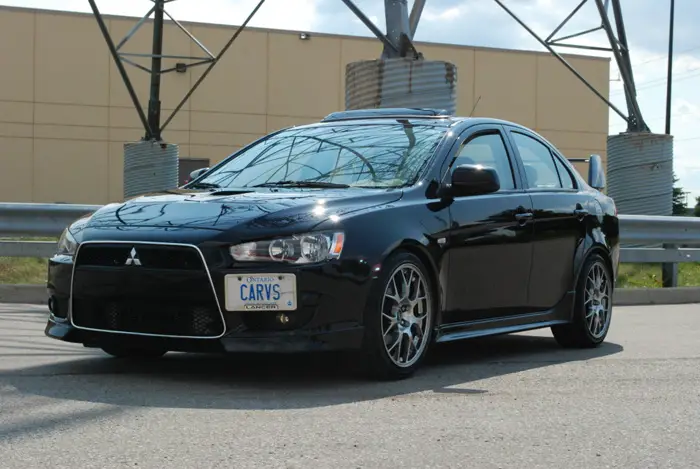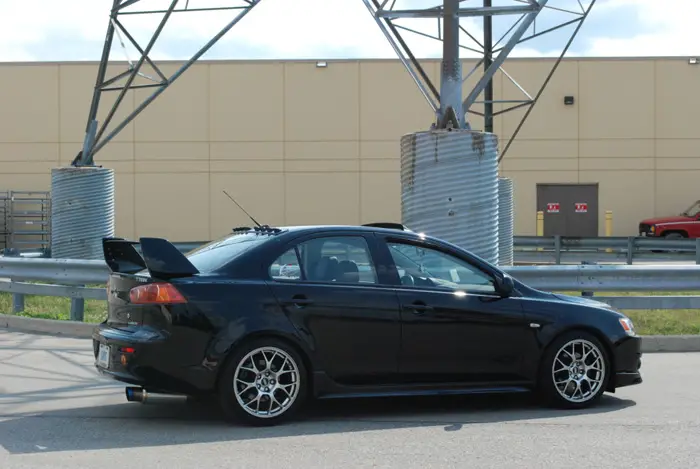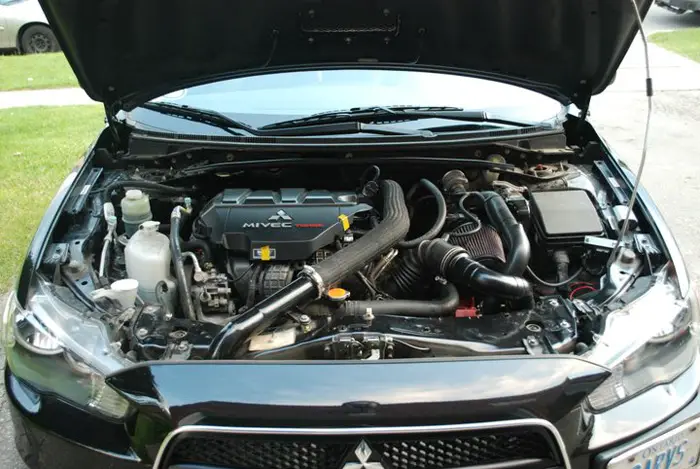 Max's Subaru
Max from Mojomotors was quick to express his love for the blog (thanks) and send a photo if his 2002 WRX.
He only sent one though so maybe I can grab a few more for the second round.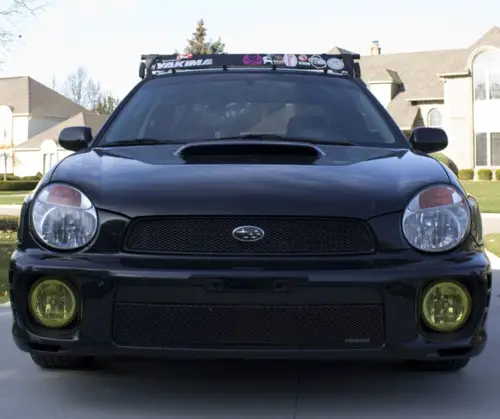 Spence's e46 Touring
Spence sent his OEM+ styled touring with a little bit of bad news. After dropping it on KW's, and adding m6 replica wheels the car was involved in some sort of fiasco involving two teenagers and a deer.
The car didn't survive, bummer.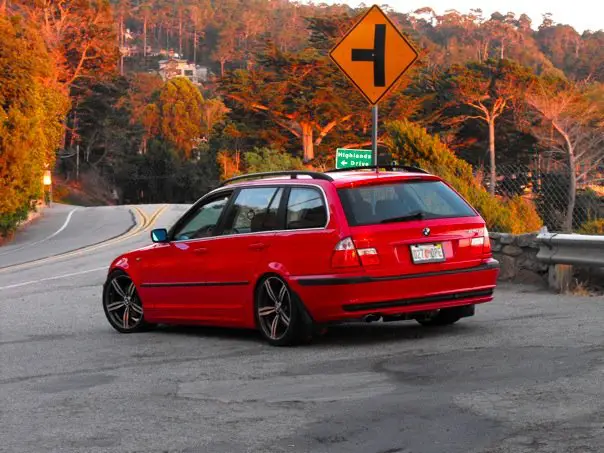 Ben's Fleet
Going to end this off with a few photos from Ben out in Florida. He sent over some pictures of his previous and current rides all of which have been dropped somewhere from low to slammed.
Personally I am a big fan of the trucks (big surprise right?).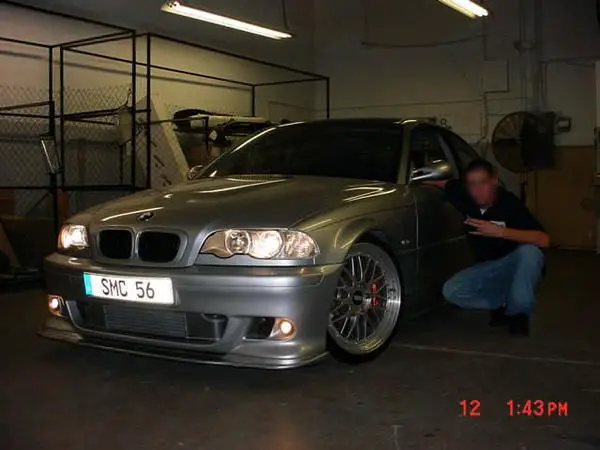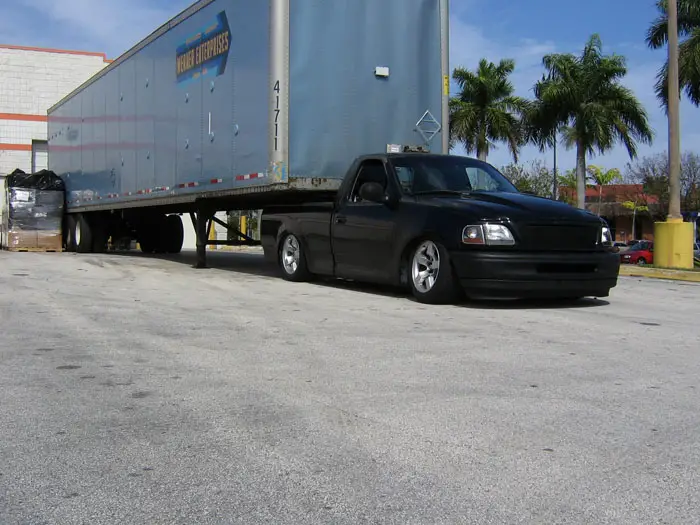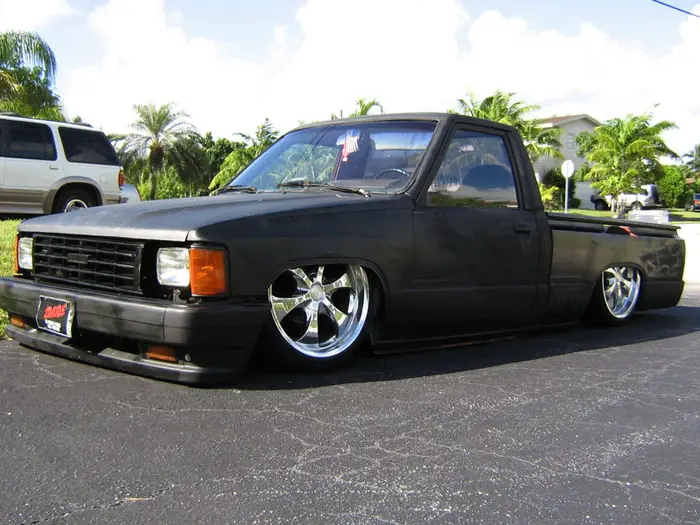 Want to see your ride up on the site? Email me at [email protected]