When I first saw the Mazda 2 at the Canadian International Autoshow in 2010 I saw some potential there thanks to the three cars Mazda brought out. Maybe not potential for everyone but definitely something there for people looking for a small hatch.
A couple have popped up online (most notably one on Hella Flush) but I think this might be one of the most modified one in the states right now.
The owner hasn't even had this one too long, he just knew exactly what he wanted to do to it and got to doin' it.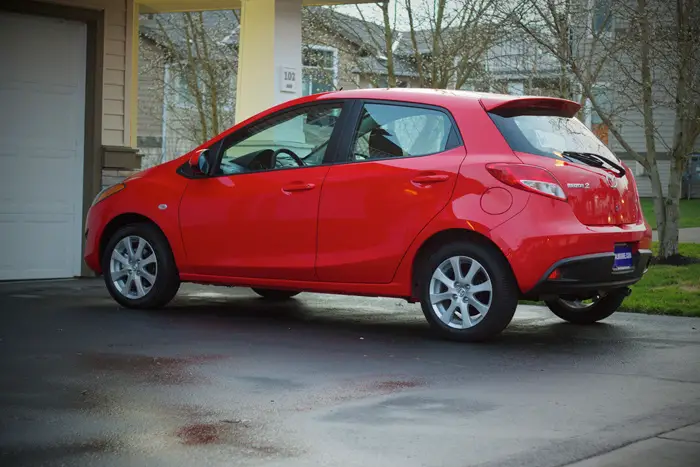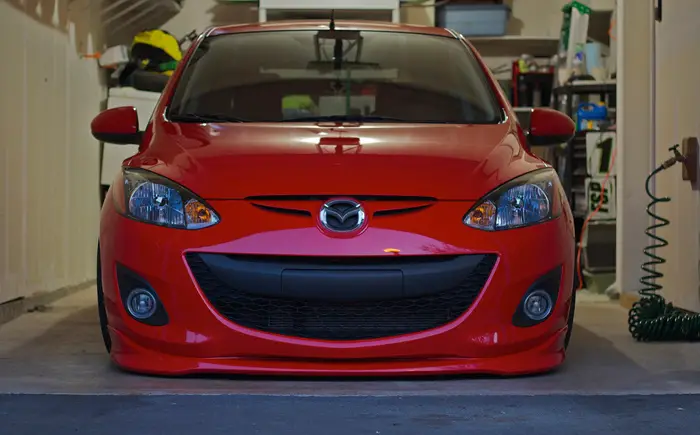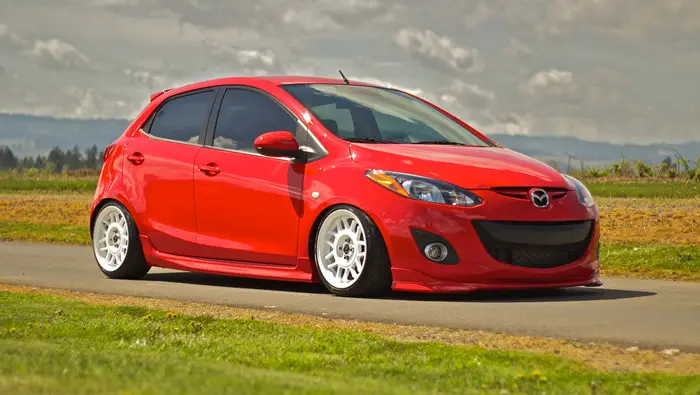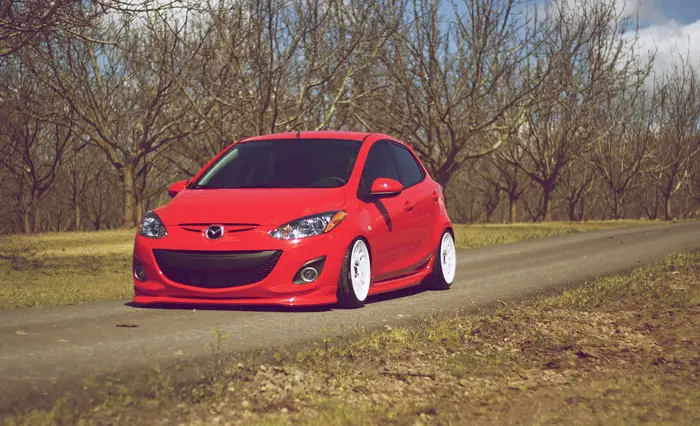 Build thread here on mazdafitment.com… pretty sure he's not done.