The last time I was in Pennsylvania I saw a car so poorly modified that I nearly wrote off the entire state when it came to cars. I know that sounds extreme but that car was quite bad.
On the complete opposite side of the coin Eric's Rabbit is quite good and in my eyes does an excellent job of redeeming, and representing for, the entire state.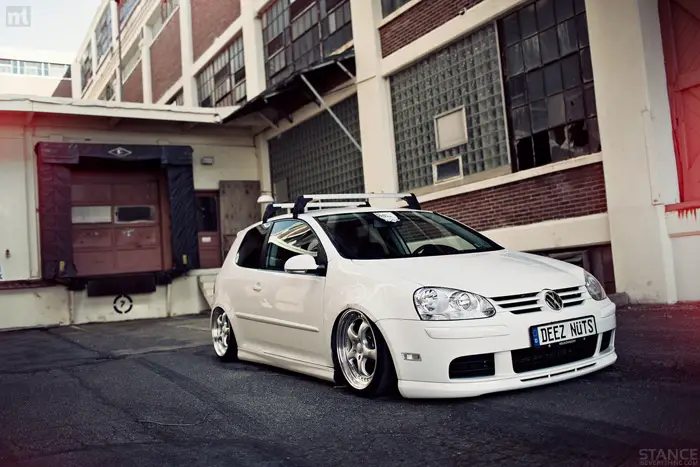 After one look at the photos Eric sent in I knew this car was worth sharing, and with the Volkswagen community often taking the blame for some of the more extreme trends in the scene right now Eric's car serves as a reminder that you don't need to go over the top in order to stand out.
Eric skipped over bright paint, rusted body parts, excessive vinyl, and other modifications that walk the line between original and cliche and instead went for a much more subtle exterior treatment.
A Votex lip kit has been installed and to keep the visual flow consistent and undisrupted all the way around the vehicle Eric also painted the rub strips and shaved the rear wiper.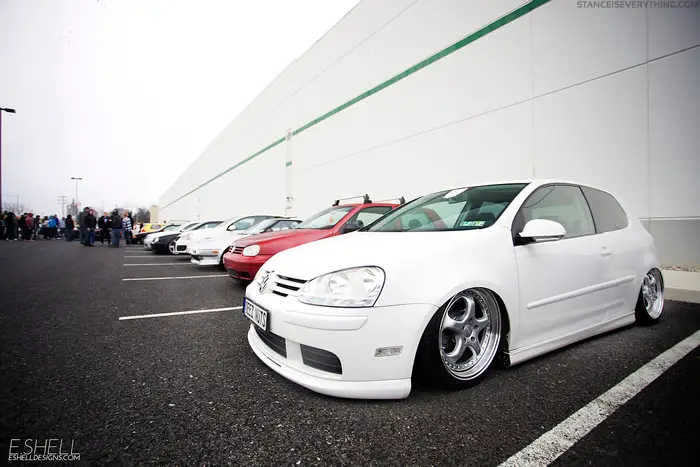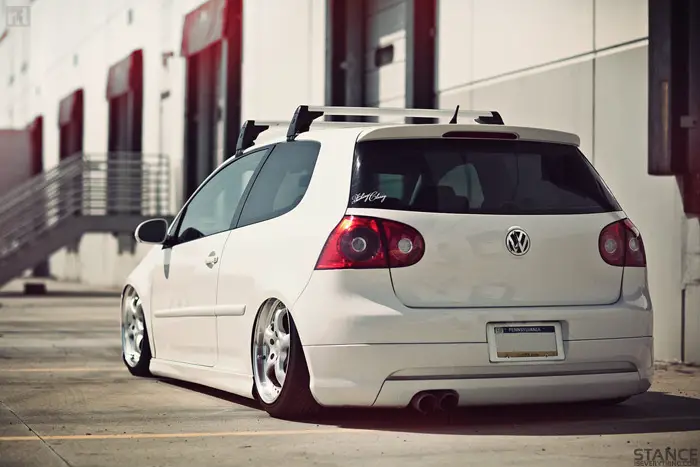 The ground kissing stance you have no doubt already noticed on this car is care of a Air Lift XL / Bag Yard bomber setup that is managed with Accuair's e-level air management system.
When installing the system in the hatch Eric went that extra mile by lining the floor with hardwood and neatly laying out the skinny 5 gallon air tank, dual Viar compressors, and Accuair exo mount ontop of it.
Completing the package is an aluminum hard-line set-up that is a bit of a change from the more commonly seen brass hard-line configuration.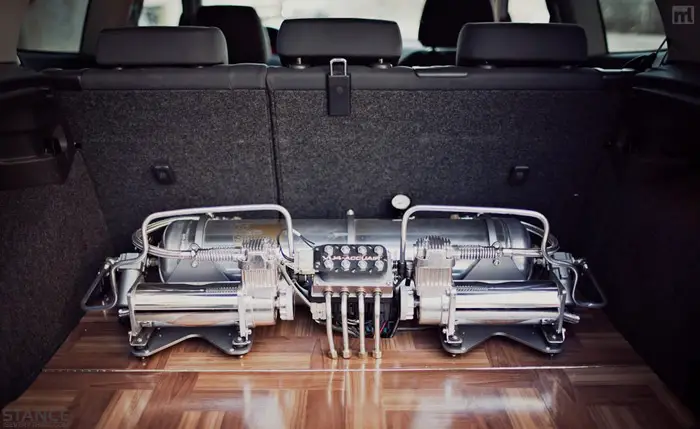 Going through all the trouble of fine tuning an air ride system to not end up with something that was sitting on the floor and tucking significantly all said and done wasn't what Eric was after, so he chose wheels that didn't fight for real estate with the fenders every time he aired out.
The 18 x 8.5 et 36 Privat Kup kicks he ultimately settled on look right at home in their new residence deep inside the rolled fenders.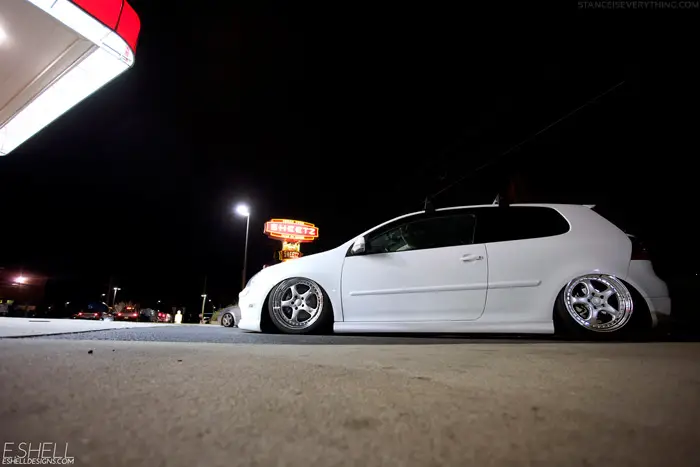 Like all great cars Eric didn't put this one together completly on his own and would like to thank his girlfriend for introducing him to the Volkswagen scene, and his father for helping out with the wrench work over the years.
I would like to thank Eric for sending his ride in and photographers Eric Shell and Matt Lianco for contributing the photos for this feature.
Modification List
Exterior
Votex lip, rear, and side skirts
Shaved rear wiper
Roof rack basebars
Painted rub strips
Suspension
Airlift xl's front
Bag yard bombers rear
Air lift shocks
Accuair elevel management
skinny 5 gallon tank
Two Viar compressors
Accuair exo mount
Aluminum hardlines
Interior
Wheels/Tires
Privat kups 18″ 8.5 offset 36 all around
215/40 r18
Performance