As a former BMW owner I've hung around BMW message boards for quite some time and seen many a BMW re-imagined as a straight line terror.
I've seen 2002 gassers, Isetta Monsters, and plenty of snail fed slick tire equipped e30s, but this e21 I spotted on The Amazo Effect just so happens to be an American milled BMW I've never seen before.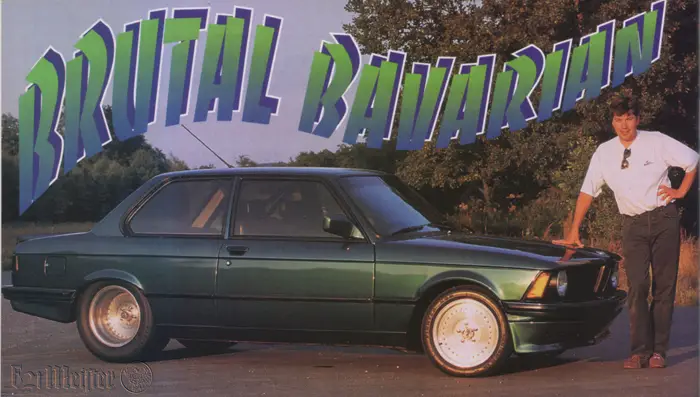 Built by Swede Martin Lundblad in 1998 the car came about when he began to develop a liking for American vehicles (the Chevy Nova in particular).
While the lure of American power was strong Martin couldn't bring himself to get rid of his first car and loyal daily driver so he did the next best thing.
He cut it up.
The firewall was recessed, the trans tunnel moved up, and the rear was tubed all while a tube frame worked it's way underneath the car.
The factory motor hit the curb and a small block 350 was put under the hood (something I tried to encourage other maxbimmer members to do quite a bit).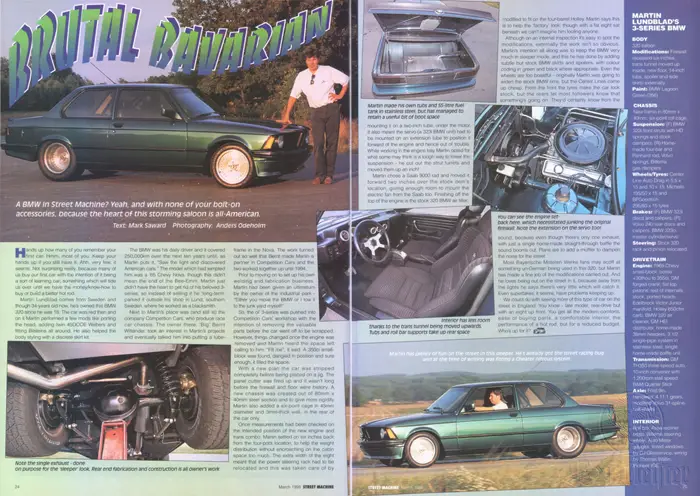 View Larger Scan
He also took care and precaution to keep the car as factory looking as possible given the modifications done.
This is by no means the only drag e21 around it's one of the cleaner ones I've seen.
Wonder where it is at today?
Still I think this 5er might be the cleanest Chevy powered BMW ever.
Site Updates
I'm in California, San Francisco to be exact, which means that sadly I will be missing Forumla Drift but I am going around the city on bike today, and tomorrow I am going to check out Alcatraz which should be alright.
I'm still not 100% sold on that new TV show but this Bullitt tribute was pretty cool.

I am hopping from wifi to wifi but I am hoping to do a Cali car spotting gallery on the fanpage over the next few days provided I see some cool rides.
Flashback Friday
Maybe while I am here I can spot one of these two rides I posted in 2010?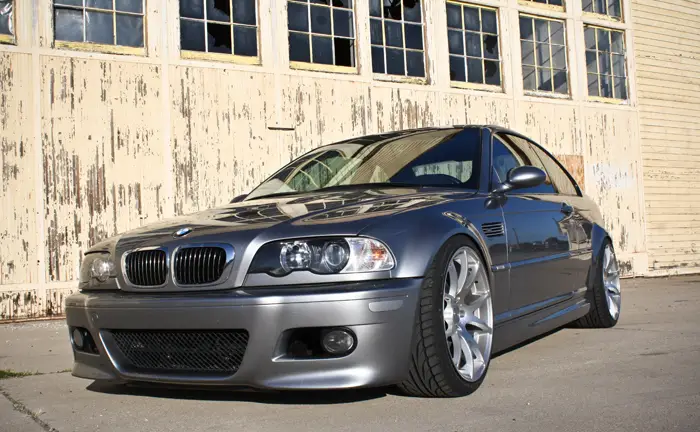 I've already seen several El Caminos and non rusted out Civics which has been trip.