I arrived in the Bloor-Yorkville area around 9:30pm and walked to the Park Hyatt hotel, where I believe the Gumballer's were spending the night.
Three streets had been shut down across from the hotel to allow a U-shaped row for the Gumball cars to park and rev their engines for the crowd. Their cars were fenced off from the public, and rightfully so – the place was packed.
A few civilian cars managed to slip by and got turned back at the checkpoint. These cars included a Shelby Cobra, a Fisker Karma, and even a guy in a motorized wheelchair drinking a beer.
The cops didn't seem to mind though and were actually pretty cool the entire night, one even cringed after the Nissan GT-R let the rear loose, she nonchalantly remarked with a bit of a chuckle that she thought he was going to crash.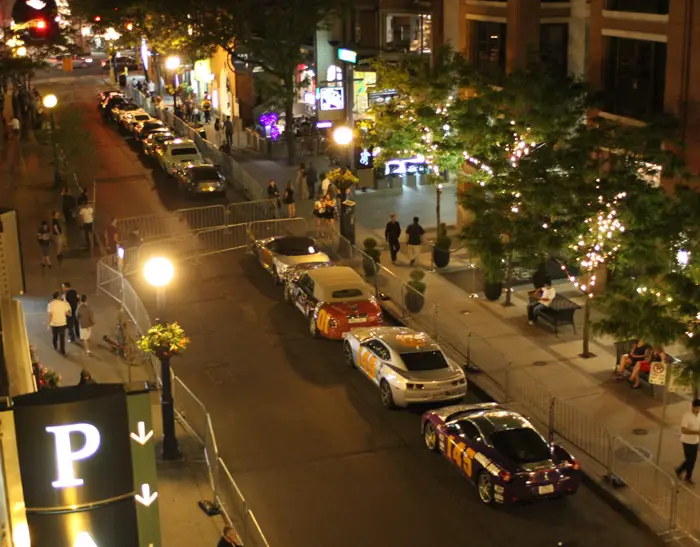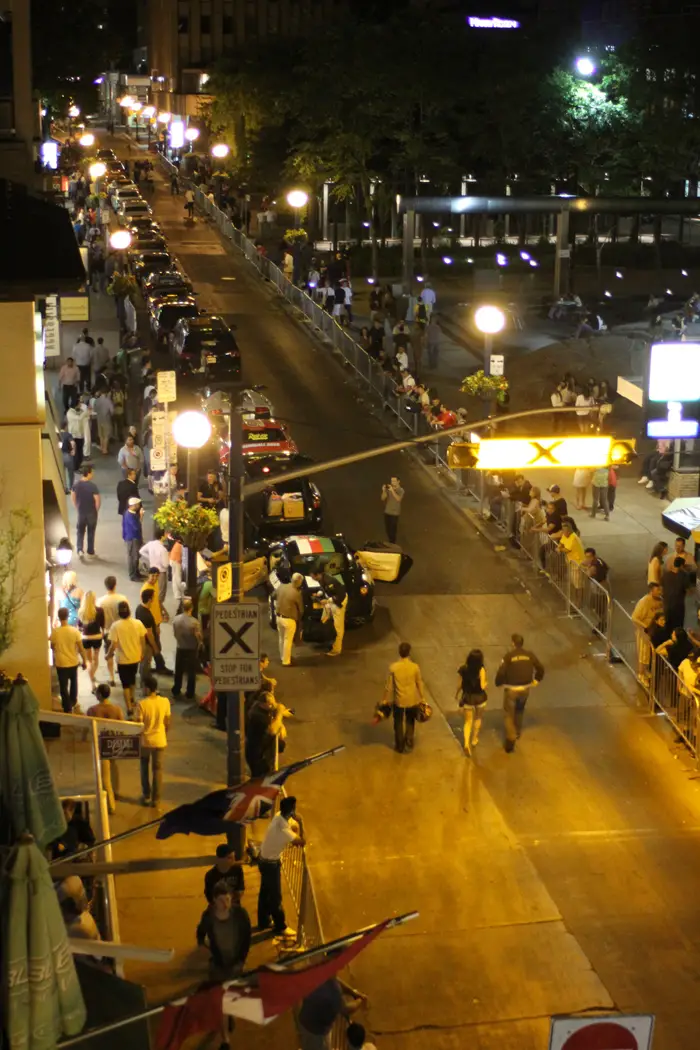 Eventually the arrival area got too packed, so I went cut through the garage located between the two closed-off streets to find a new location. In the garage were a few intersting local cars like a Lamborghini Gallardo, LP-640 "Interceptor", Maserati GranTurismo MC Stradale, a stanced G35, and an Audi S8 with an R8 front end plus tons of Carbon Fiber.
Lots of other random nice local cars were in the area from other local patrons including imports, domestics, exotics, and even lowriders. There were also a lot of motorcycles that came out to the event and their exhaust notes echoing off buildings made judging the Gumballer arrivals a bit harder.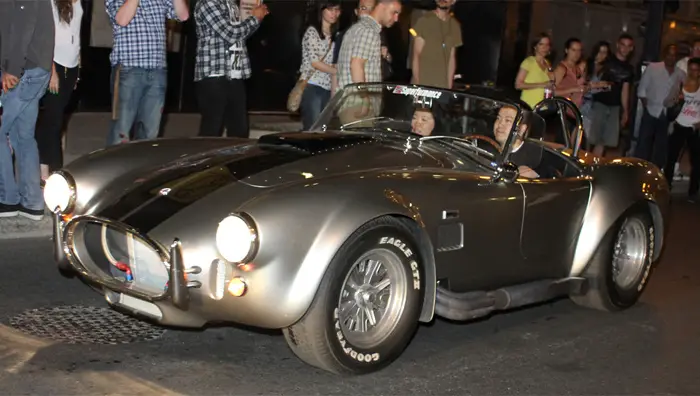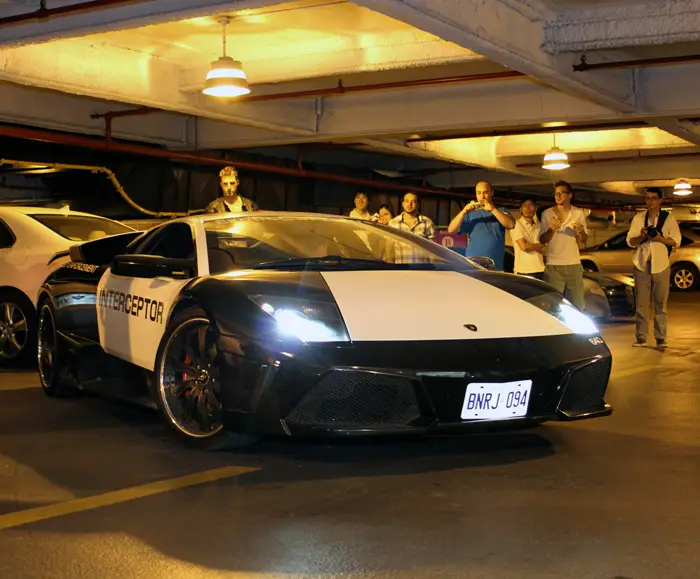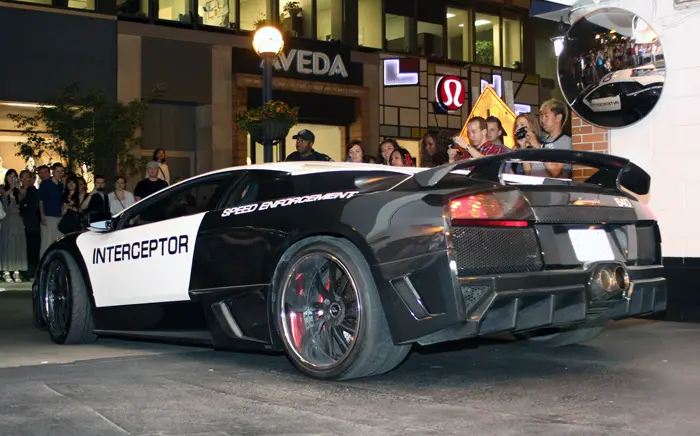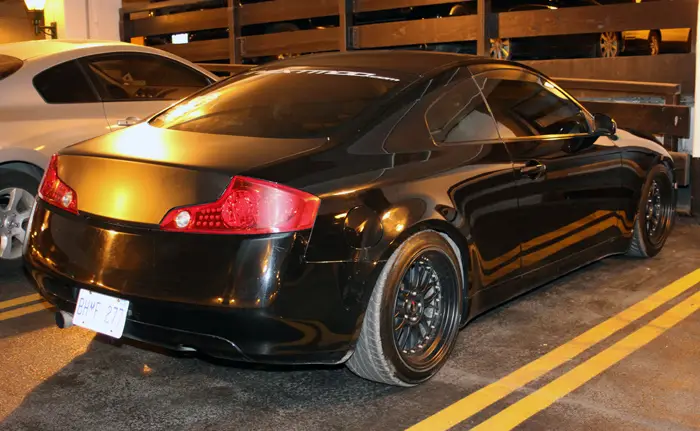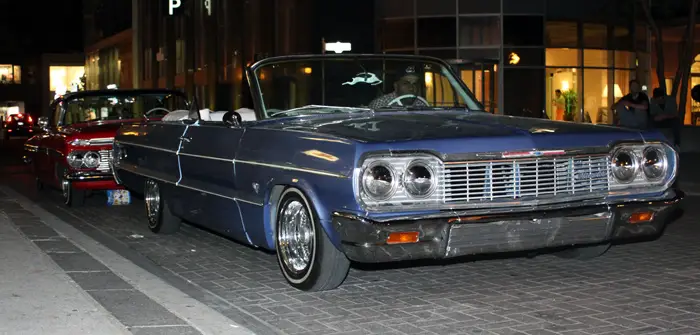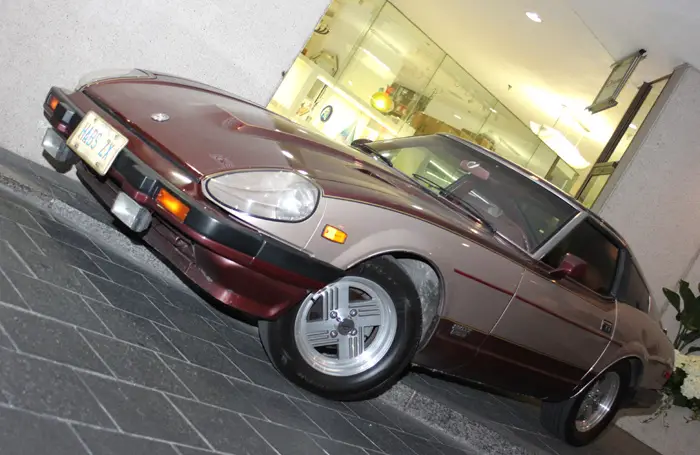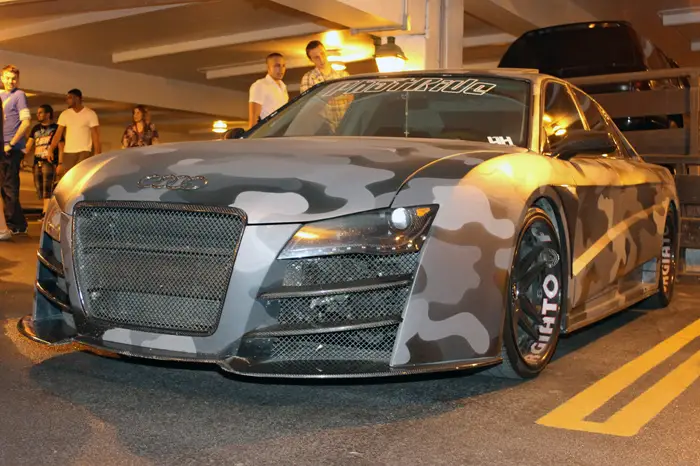 After shooting all the cars on the street, I took some shots from the roof and as I was heading down a garage employee ended up giving me a lift in his golf cart which put me at ground level just in time for the loudest arrival of the night by none other than, The Dudesons.
They arrived redlining their bright yellow "Dudeson's Lifeguard" Nissan and hanging out the window clad in bright yellow monkey suits and swim gear.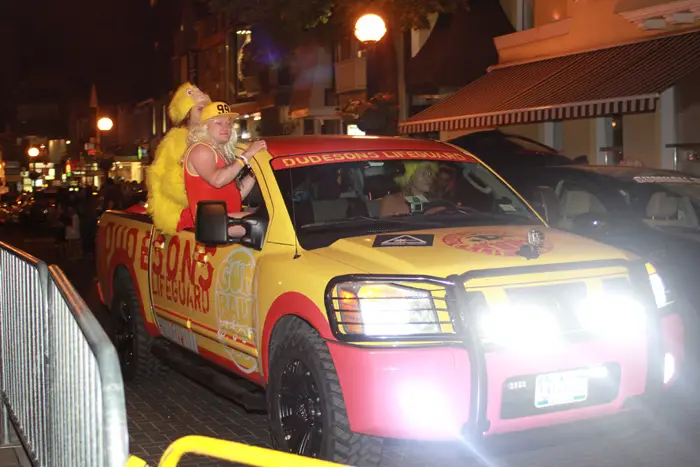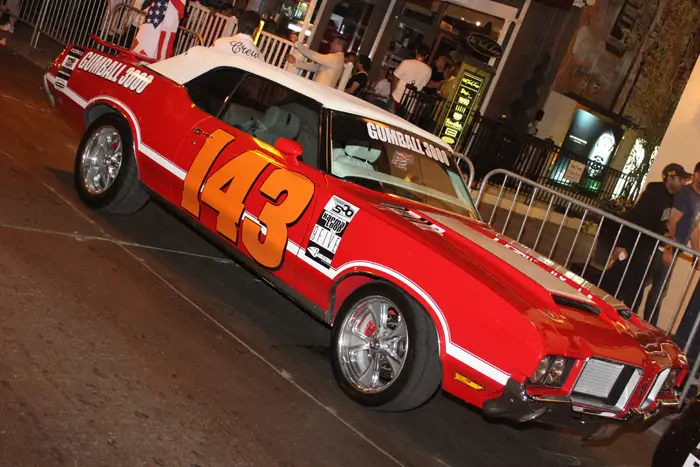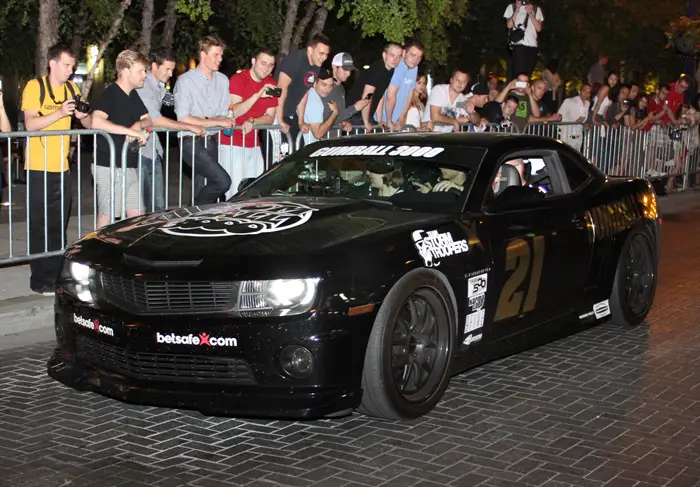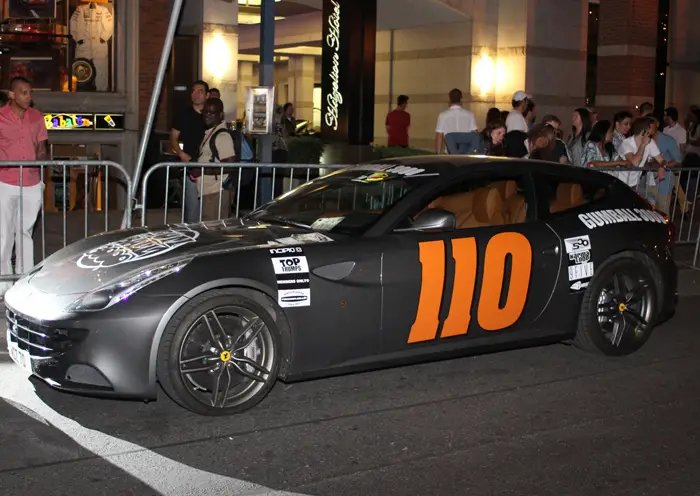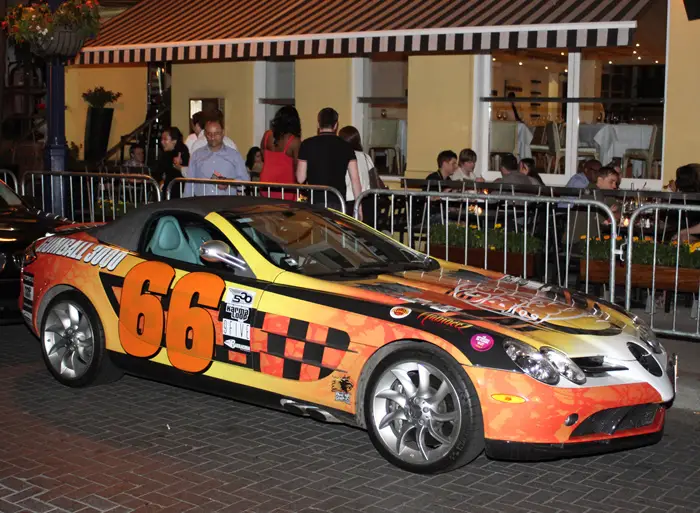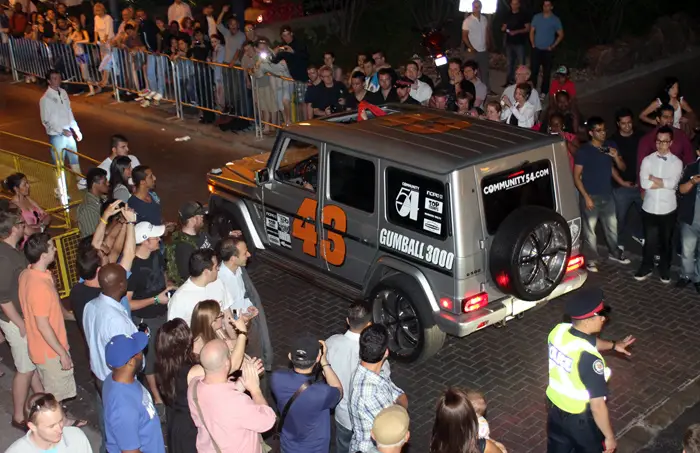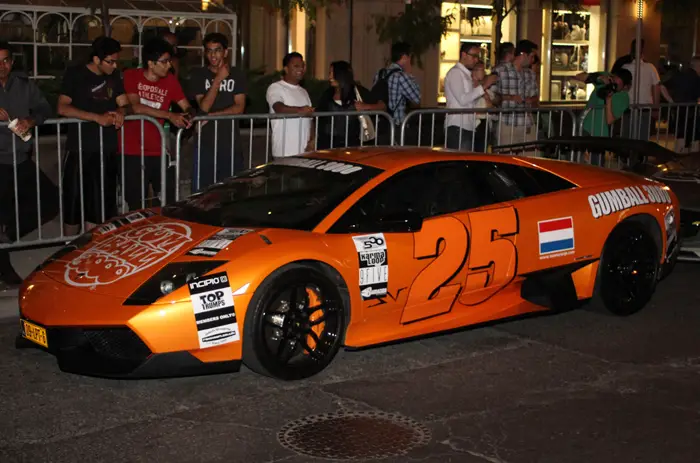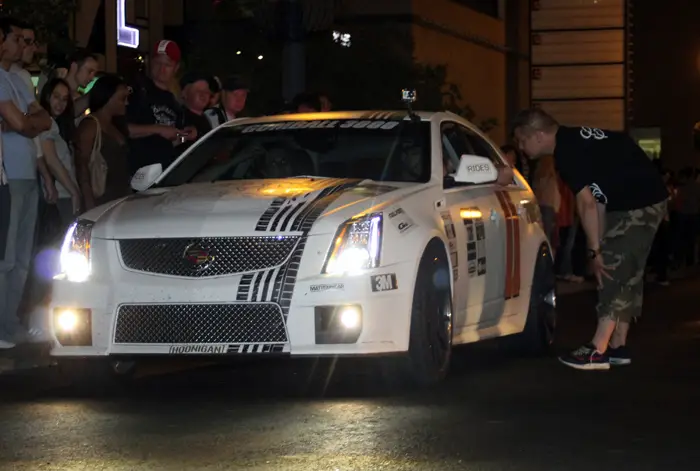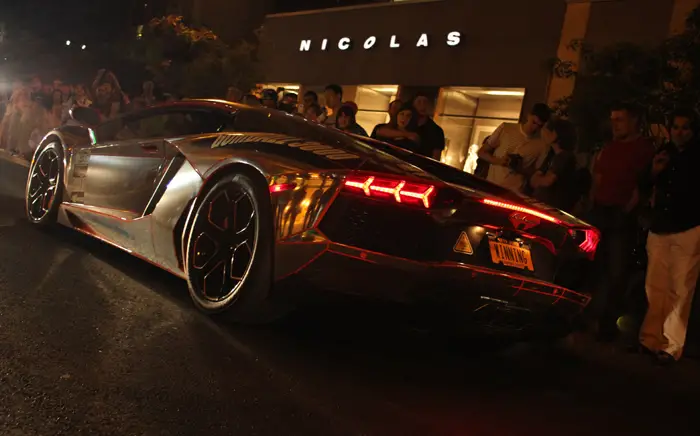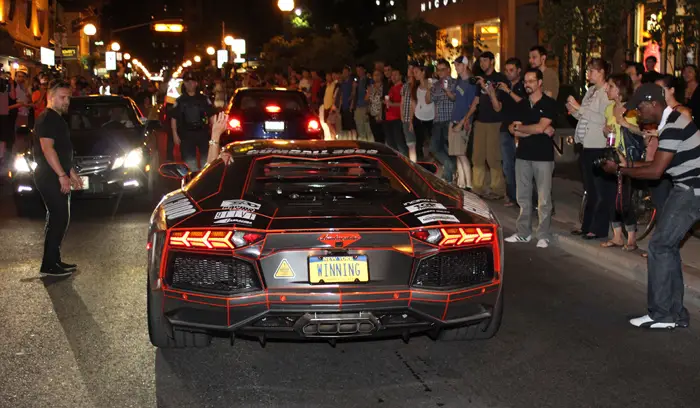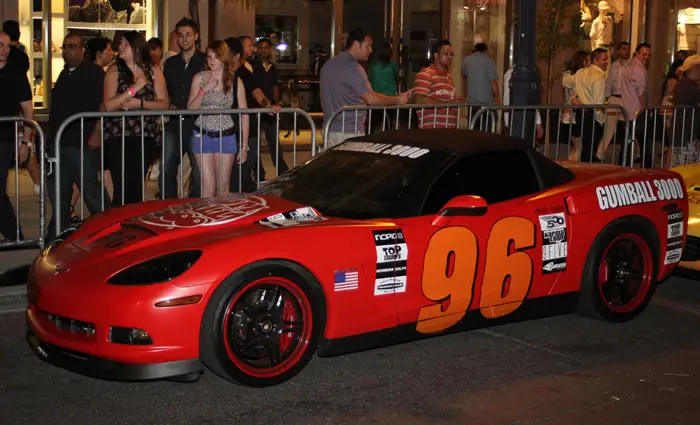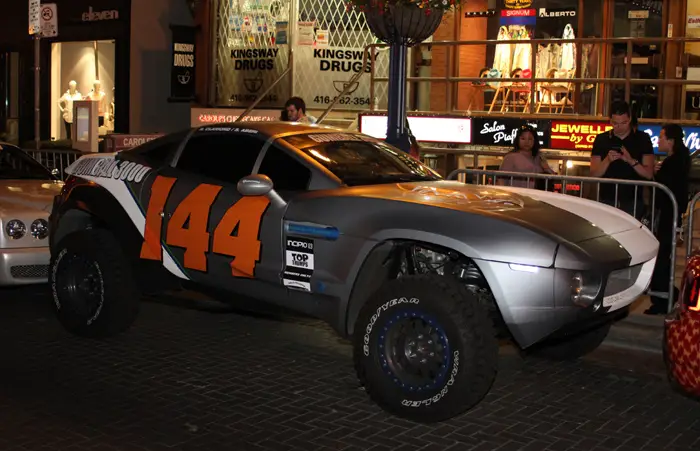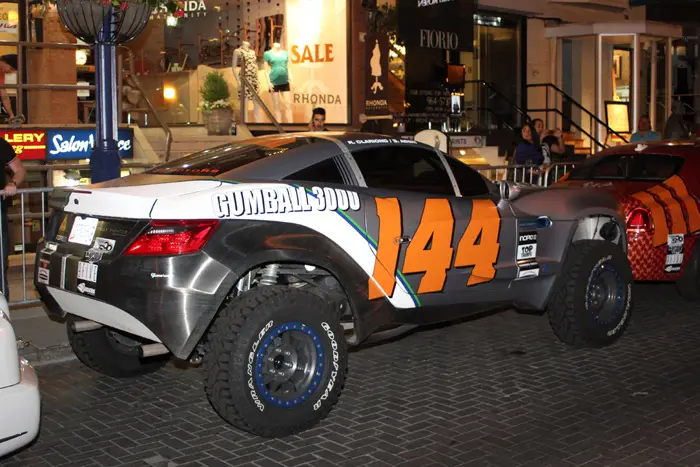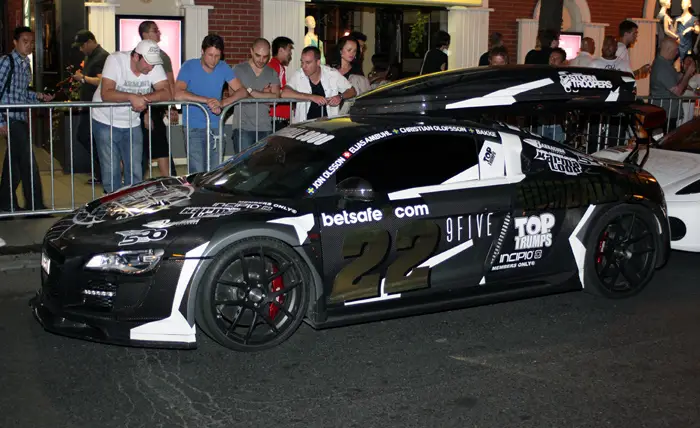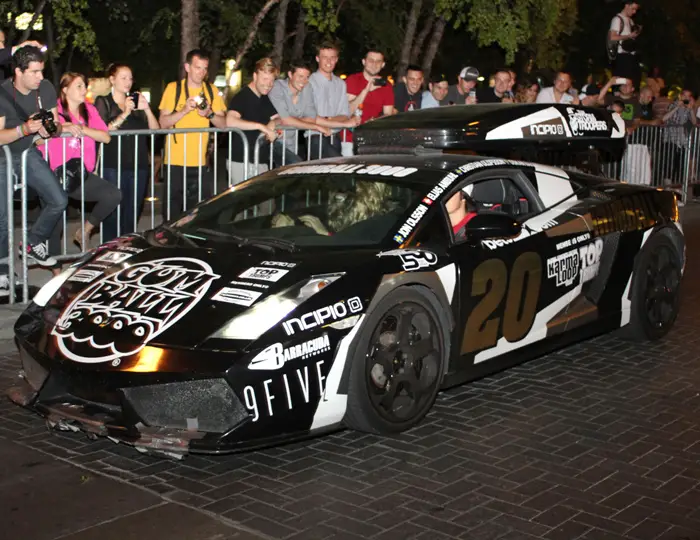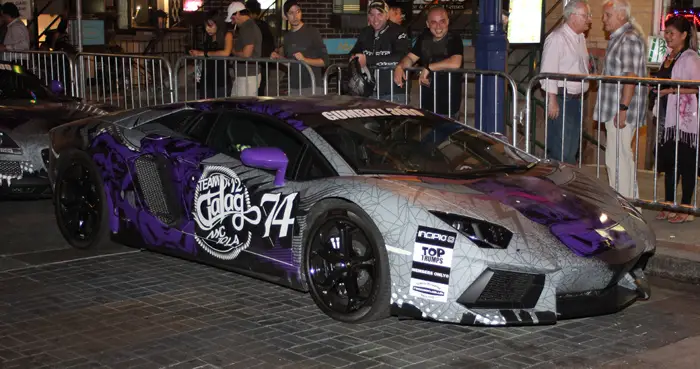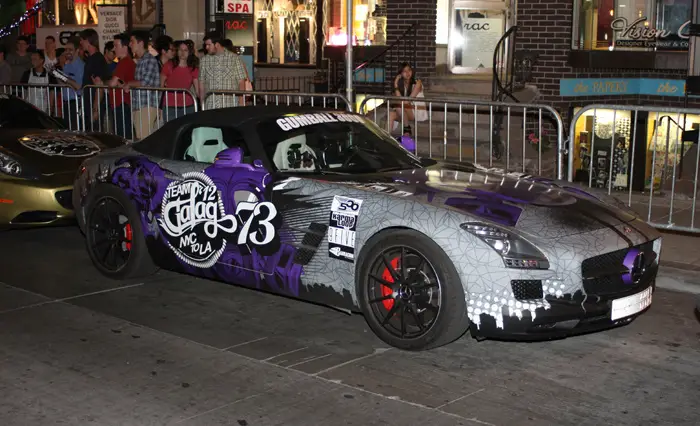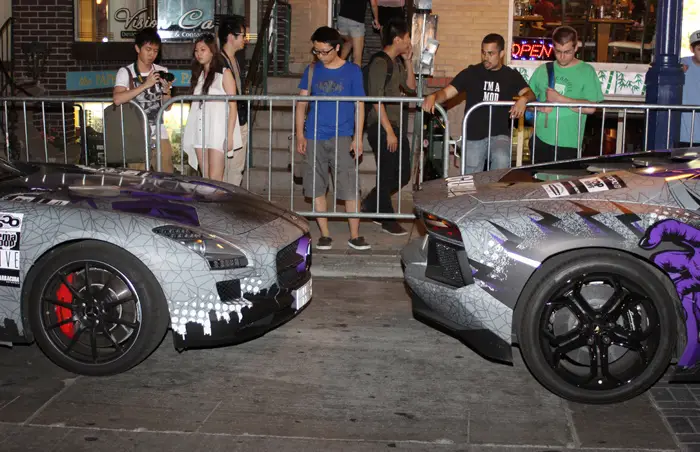 Around 1:30 after all of the Gumballers arrived I packed up to head hone.
Overall, the night was fun and an awesome display of high-performance exotics, but it left me wishing I had $40,000 and a team of traffic lawyers to allow me to compete in the rally next year. One day.
Photos and Words By Scott Holmes (@Scrizzzzz)
———————
Thanks again Scott! I know the rich people envy feeling….