I had to laugh to myself a little when I saw this van because I knew I had to post it, and I know some of you are going to think it doesn't belong.
Truth is, though way before my time, 70 vans have always intrigued me. They are an interesting niche of car culture and from what I've been told 'vanners' are often far more interesting than the vans themselves.
This 71 Dodge Tradesman built by Ron Cambra was actually at SEMA in 2010 and had a feature in Truckin' magazine.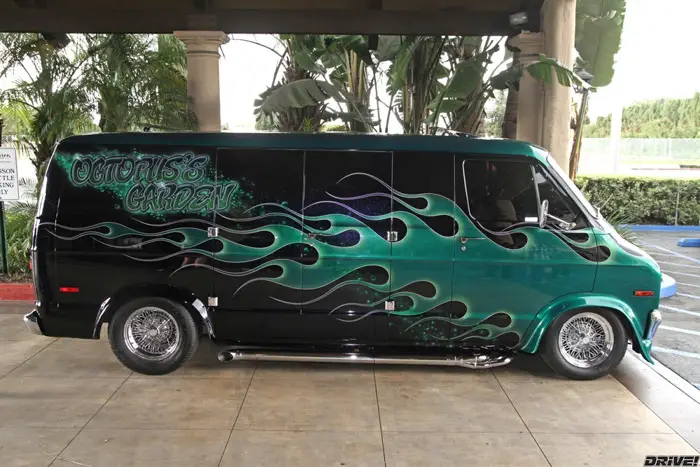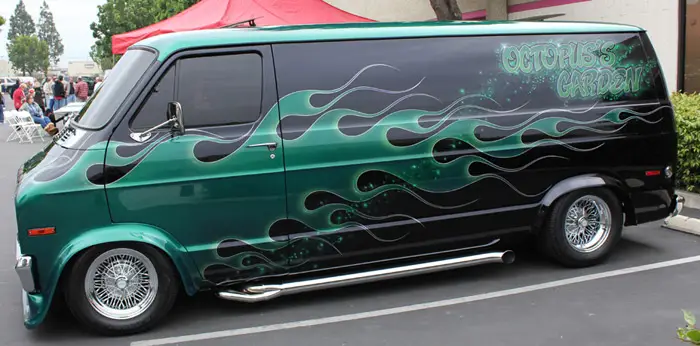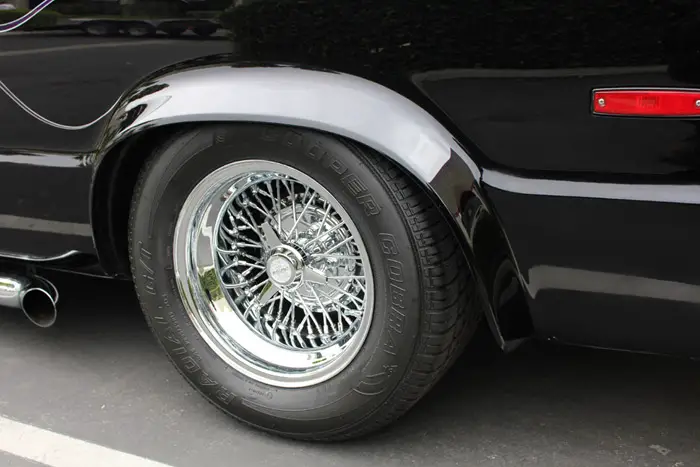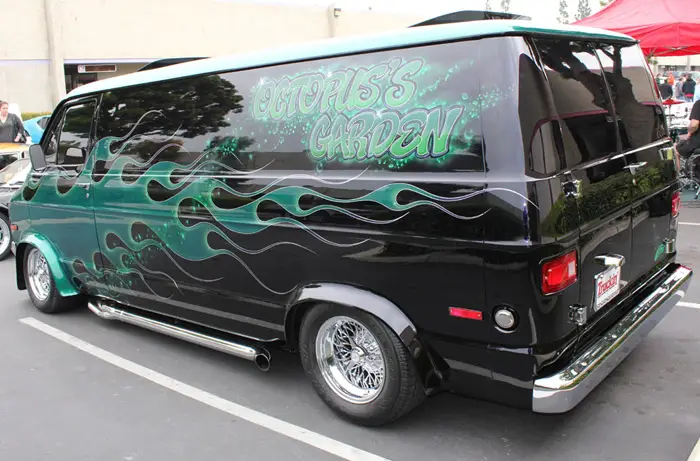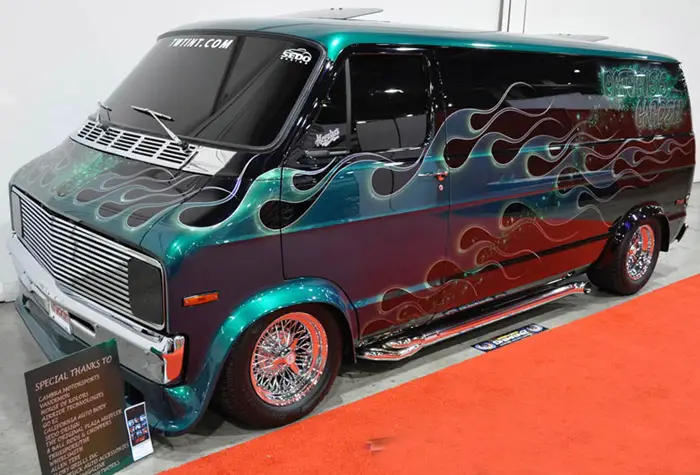 Initially spotted this on The Low Down then truespoke.net and a few other places.