It feels like I should have posted this truck before, but from what I can tell I have not.
I am probably getting it confused with other small vehicles like a Nash Metropolitan or this 'Postman Pat' car, at any rate this custom truck is pretty damn cool.
Built by 'Chance' a member of the AcrophiobA club this pint sized wonder lays right out and appears to be cable of towing a matching bagged trailer equipped with a pocket bike.
Information about the logistics of the whole thing are pretty damn scarce but one of the streetsource forum members had this to say.
The frame was one of by Robert at Insanity scooterworks. The original body was one his dad made out of Masonite and fiberglass. Don't know if he made another or redid it. He's been building it for a while. Pretty sick though.
Chances are pretty good one of you truckers out there have more info so feel free.
Oddly enough I stumbled upon this car while doing the recent dually Theme Tuesday.
Site Updates
Part II of the CSCS 'Beach Burnout' coverage will be up tomorrow, I had hoped to have the post up today but there are only so many hours in the day and I spent a couple shooting these two cars last night.
Sunday I will be at DMCC at Mosport, and I am flip flopping back and forth in regards to whether or not I will actually enter the show and shine.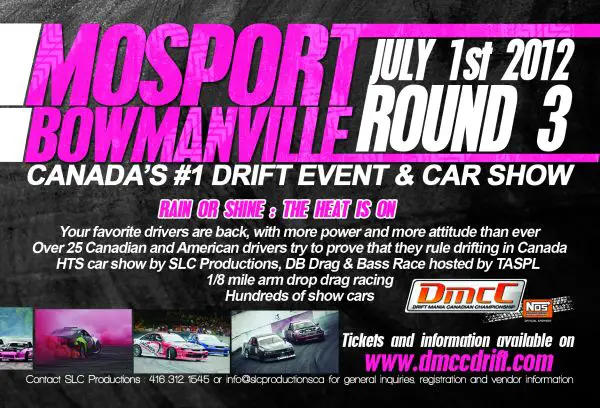 Probably come down to how soon I can get out of the house…
Flashback Friday
It's been 2 years since the last time I went to a DMCC event so I'll just take it back to then.
Going to be sitting more or less in the same spot as before as I couldn't snag a media pass this year, there's always next year right. using my telephoto again because I couldn't snag a media pass this year. There's always next year right?