Leading up to the second ever Canadian Sport Compact Series stop at Mosport Raceway the CSCS staff  announced that both time attack and open lapping were full, and at the same time they let everyone know that there was a $500 prize for the largest show and shine team.
Combined these two factors lead to a very busy day at Mosport last Sunday, even after the rain tried to cool things down for everyone in attendance.
Of any all of the CSCS rounds Mosport seems to draw the most diverse lapping field and a very competitive time attack field due to peoples love for the challenging DDT (Drivers Development Track) course.
People also always seem to step things up a little more on this track (to the point of rolling over even) and the competition only got more interesting when the weather conditions began to change and rain began to fall.
The rain did eventually stop and the track dried for good but not before many drivers were forced to compete with conditions that varied lap after lap.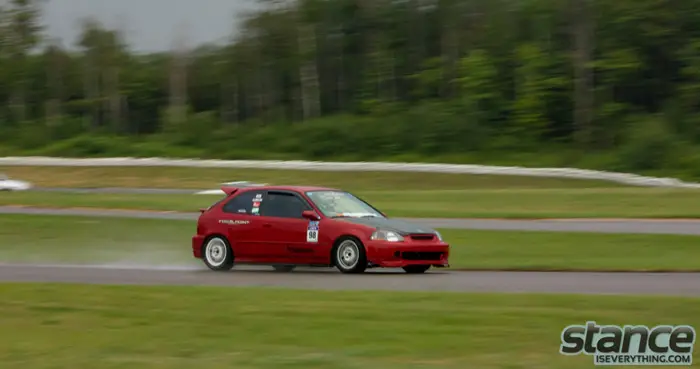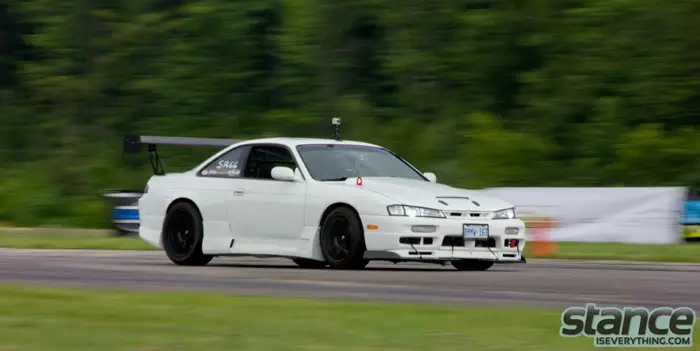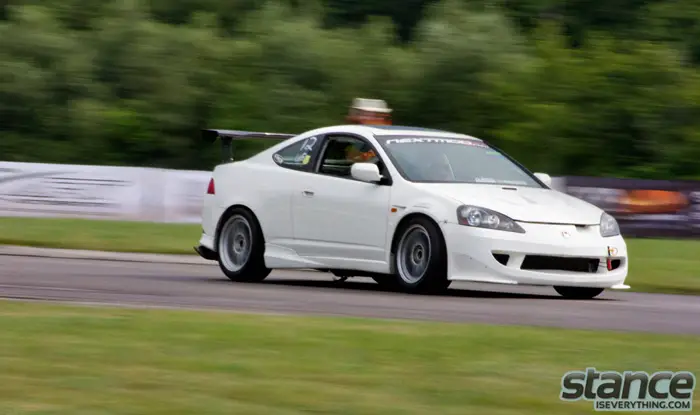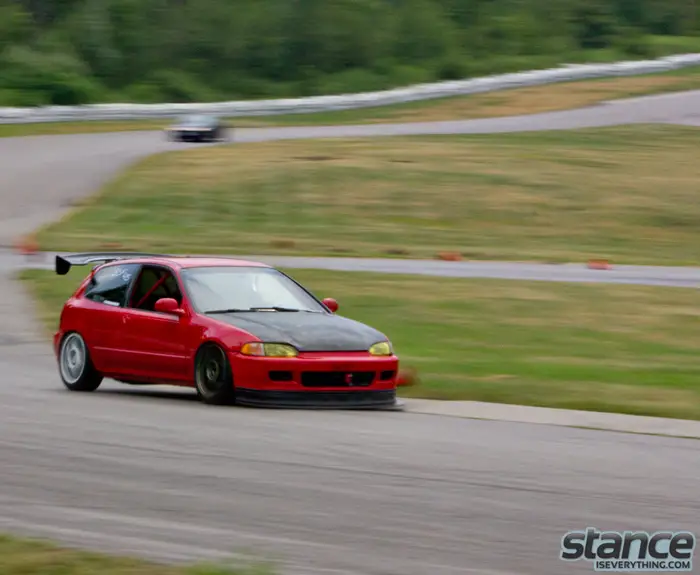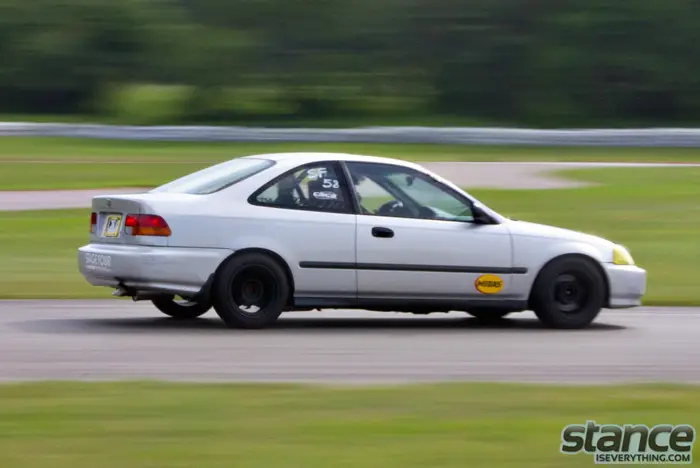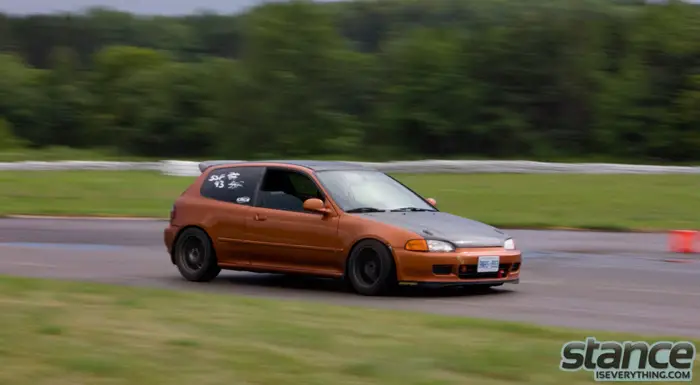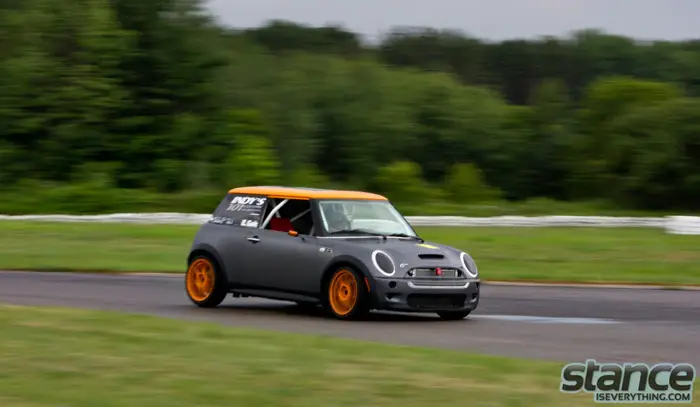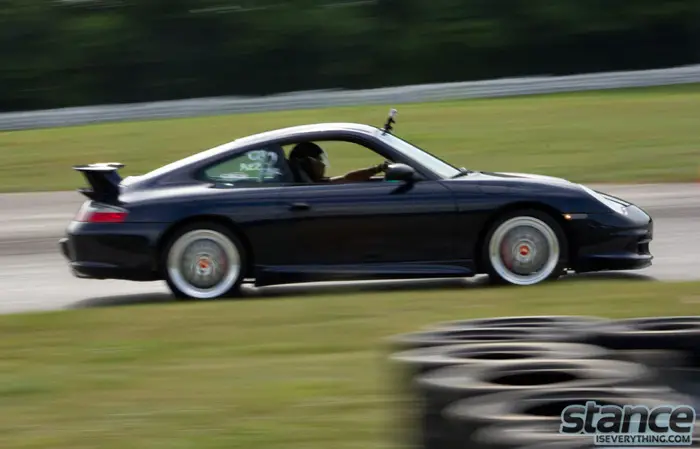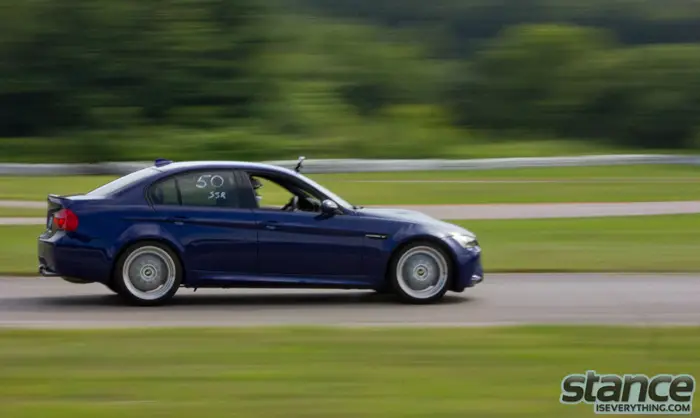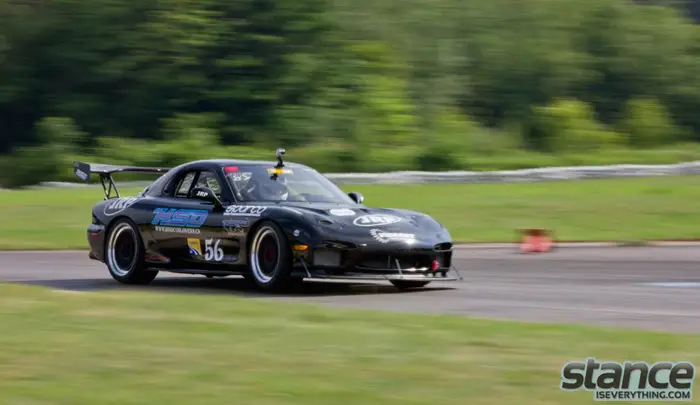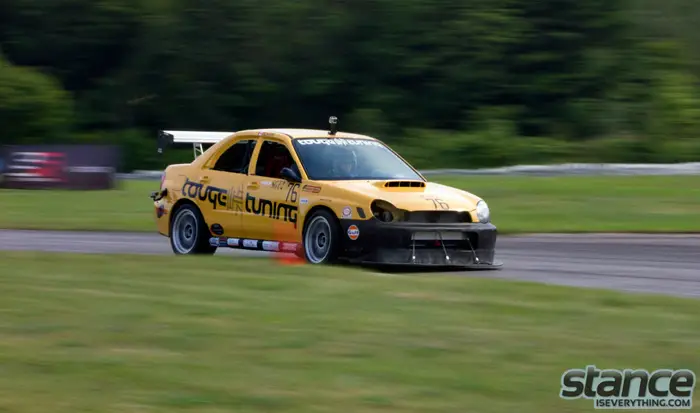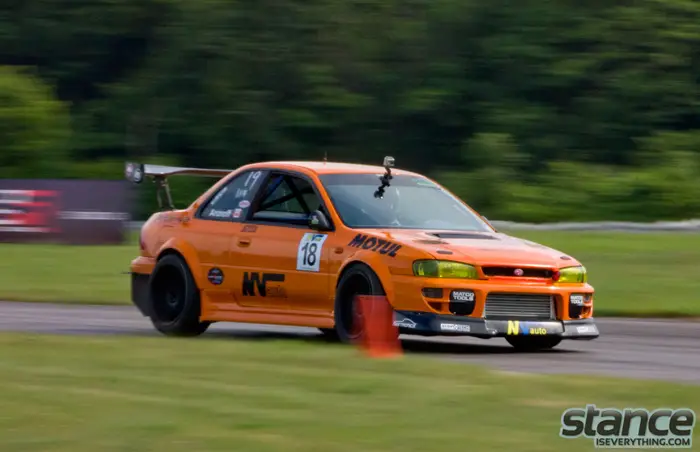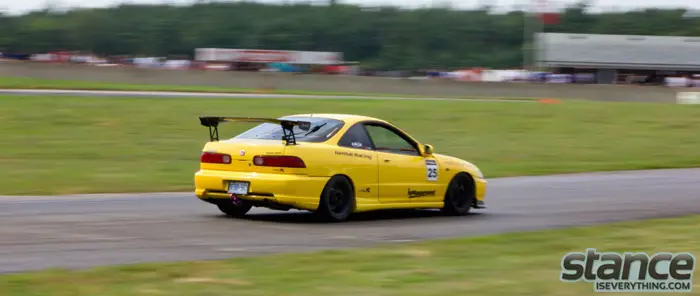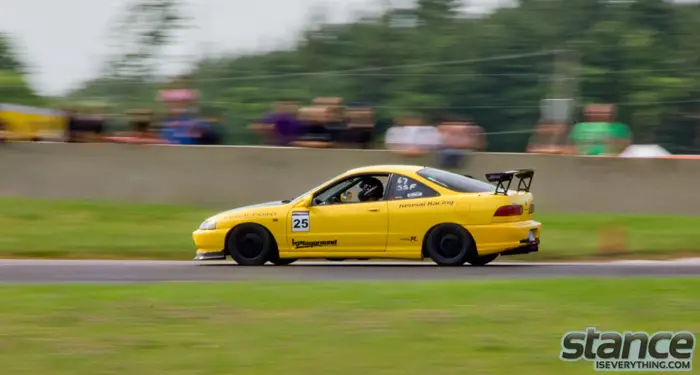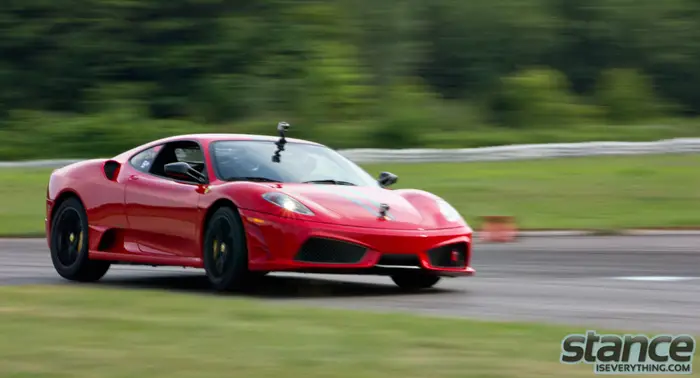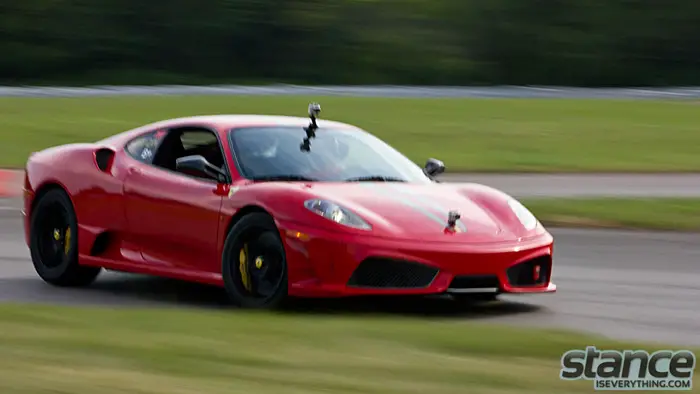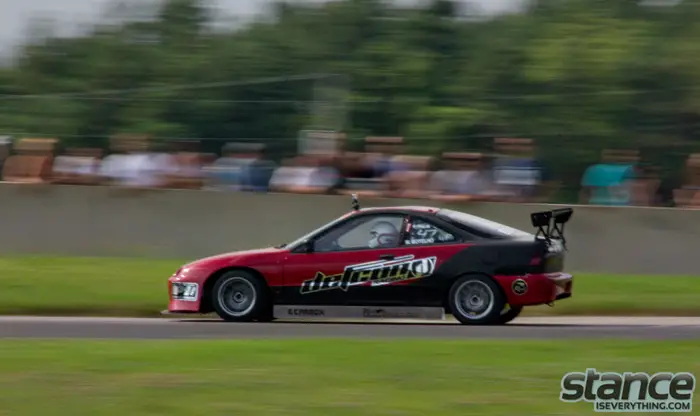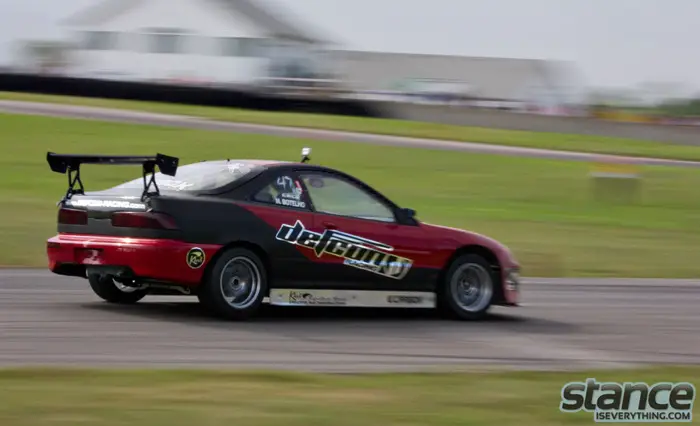 The CSCS drift course at Mosport is basically completely downhill and incredibly challenging for drivers to get through without spinning out, and of the entire field only 11 cars managed to make it to top 16 without any sort of spin out or off track excursion.
Before the rain started the top 11 was whittled down to 8 and once things dried those 8 were run in rapid fire (which I actually preferred) until the final tandem consisted of  two of the most consistent drivers in the series, Riley Sexsmith and Dylan Sharpe.
Though I was pulling for Riley (what can I say I love drifting trucks) Dylan edged him out for his first podium and first place finish.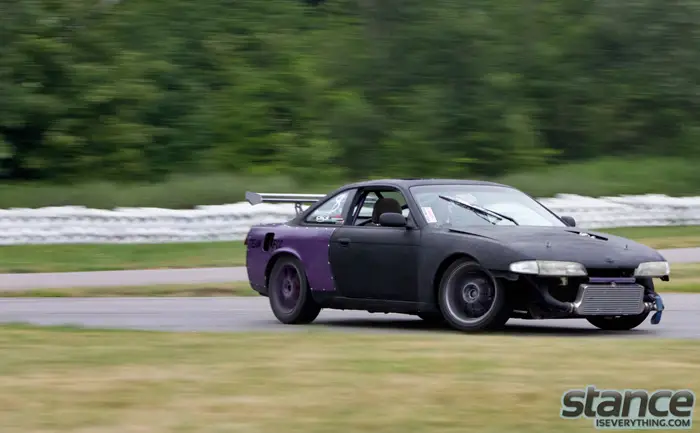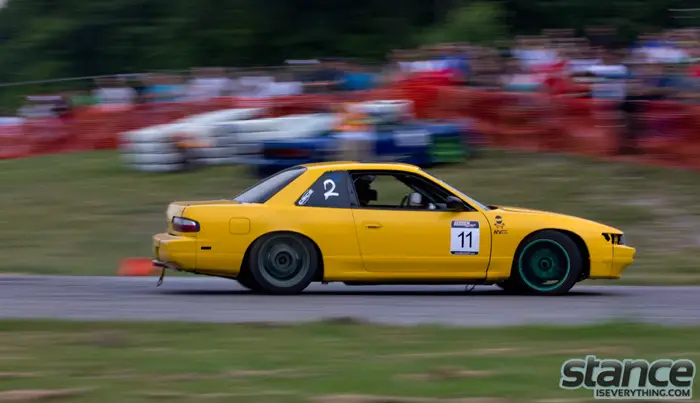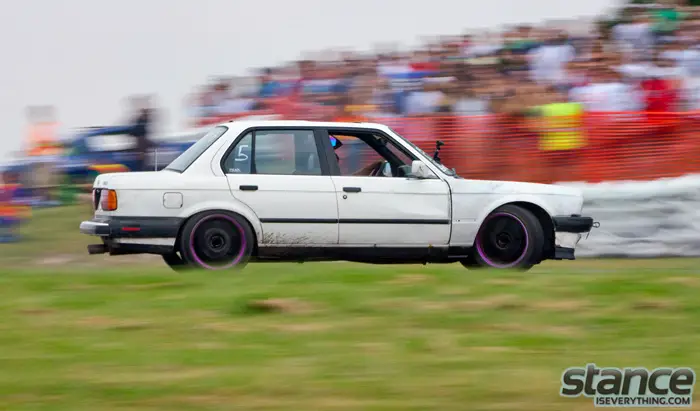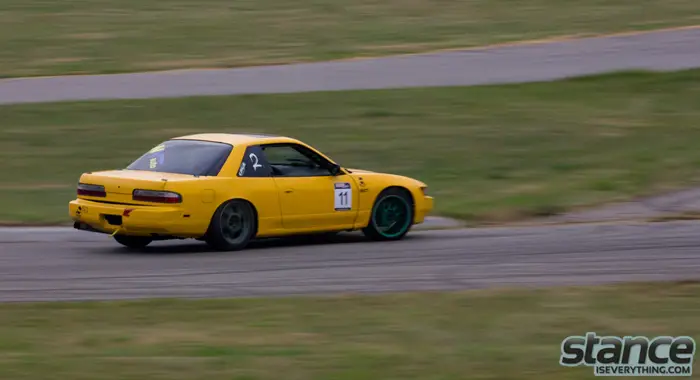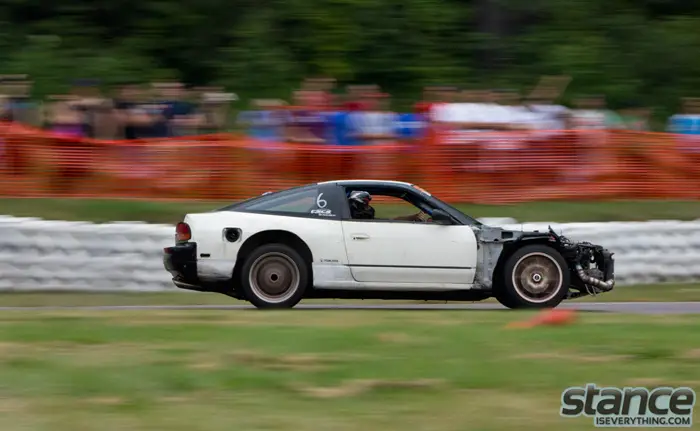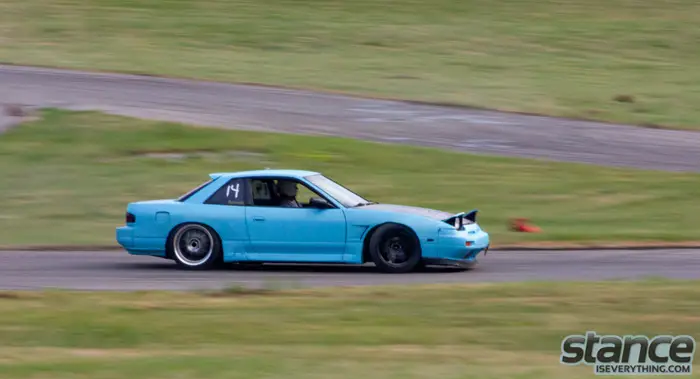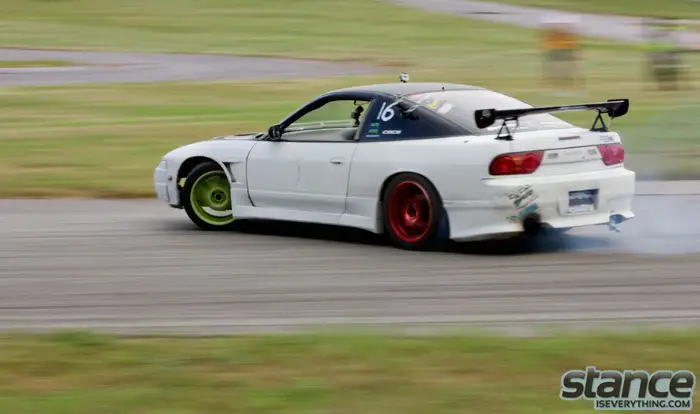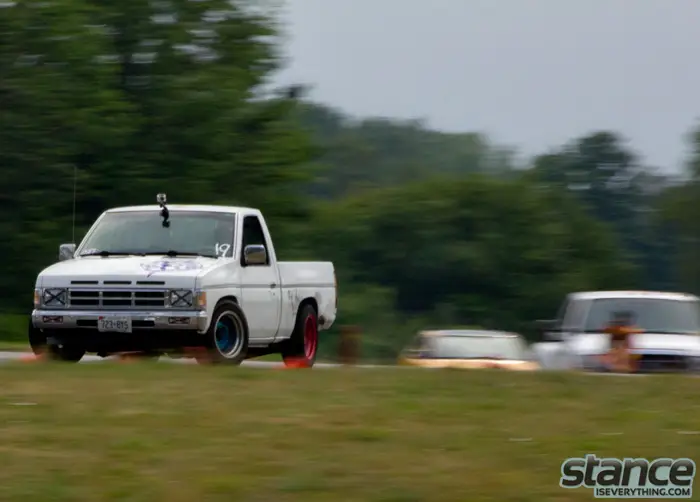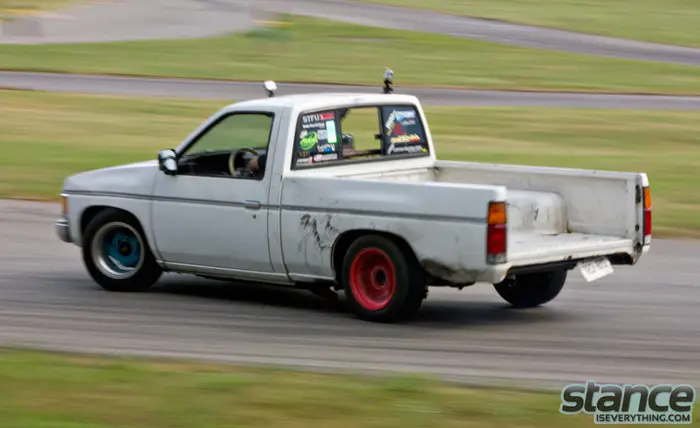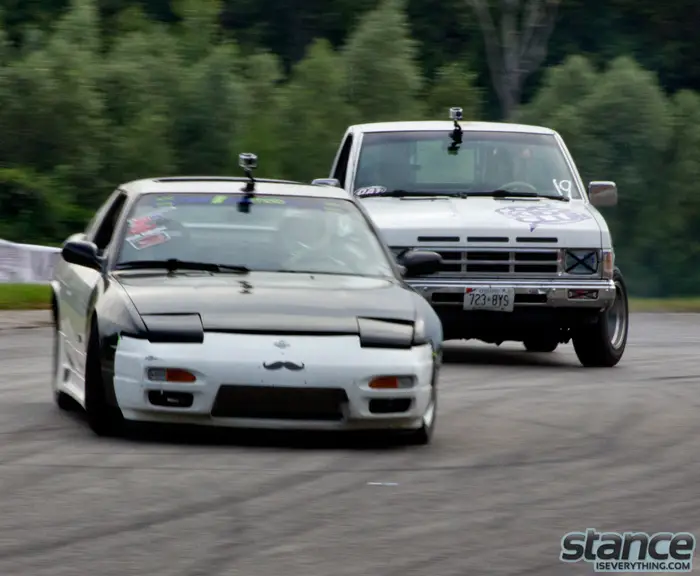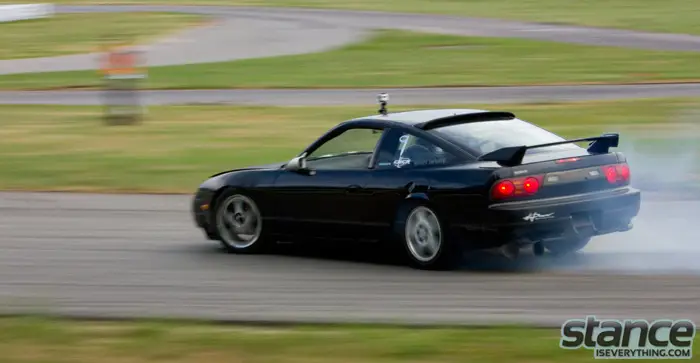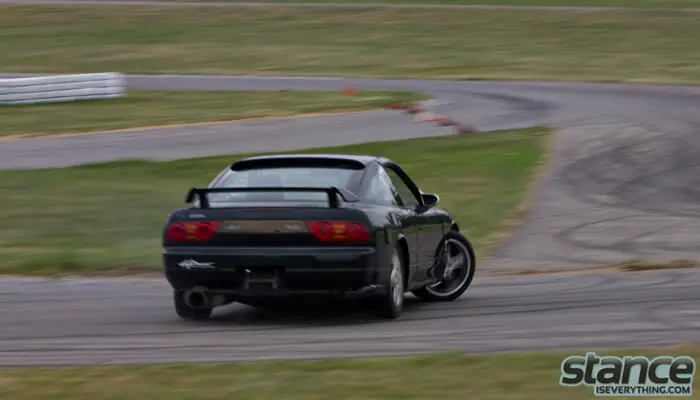 Check back tomorrow for show and shine footage.