After posting the Trial Widebody 2010 vs 2012 picture on the fan page I realized that with the amount of back content the site has I could do the same for a number of local vehicles, so for this Tuesday I've done just that.
To prevent things from getting too out of hand I have limited it to cars that have seen multiple revisions over the years rather than a one year change but I am not opposed to doing another one of these at the end of the year to include 2011 year end to 2012 year end differences.
My Car
Really not that much has changed with my car from 2009 to 2012. The wheels were changed twice, the suspension went from springs to coils and then those coils have had 3 sets of springs in them all because I refuse to pull collars (I am stubborn like that).
A couple smaller things have also changed along the way but only I noticed those.
Alex's SC300
Alex's car has changed quite a few times since I first met him in 2010 or so and I know for a fact it is going to change a little bit more for 2012 and a whole bunch for 2013.
Erik's Probe
Erik' pretty well never stops working on his car and it's one of the cleanest Probes in the area, when I first met him he had basically just mounted a staggered wheel set-up, then he moved to a square set-up, and boosted it.
As of this year he got rid of his body kit and I believe converted a completely black interior including dash swap.
Matt's s2000
Pretty sure I am missing one of Matt's wheel setups from 2009 to now and I might have blown his colour change secret but…
John's Subaru
This is the only one year change I am going to include in this list because I think it looks significantly better green than blue and orange.
It still has a lot of stickers still but that's the life of a sponsored car.
Kiwee's Flex
Originally I didn't plan on including this truck in today's list because I didn't know I have a photo of it in 2009 but once I found one I decided to include it.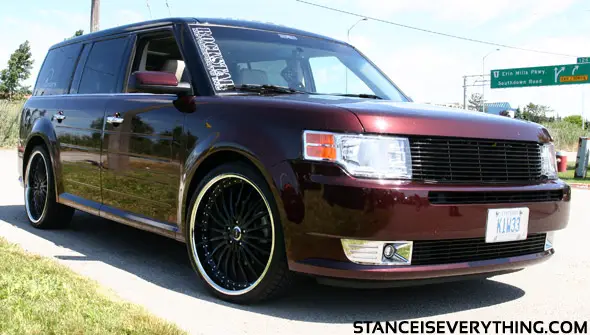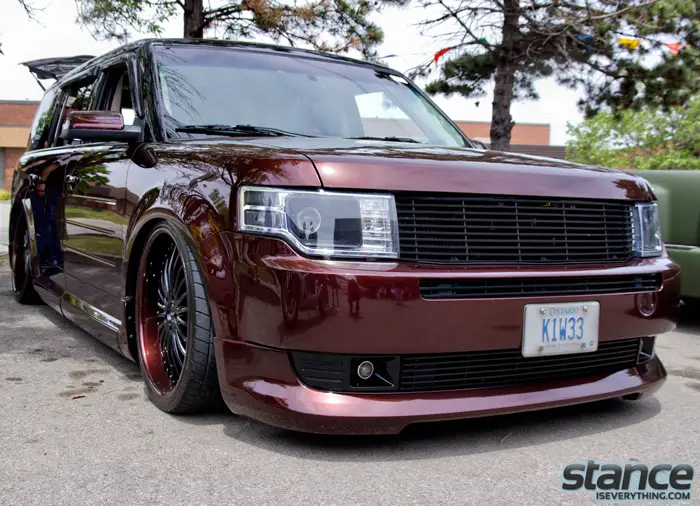 John's Mazda3
Exterior wise John's car has probably gone through the most significant change of any posted today,the wide body is a completly custom one off creation that would be crazy on it's own but then you add the new wheels and air to the list and things get really crazy.
I still need to see this car in person but from what I hear it is very impressive.
Blain's G35
Blain's was one of the first cars I ever saw in person with a significant amount of  tire stretch in 2009 and since the car's gone through a couple trunk, suspension, wheel, and bumper changes.
While he did finally cave from his strict only static frame of mind he will always be on authentic wheels.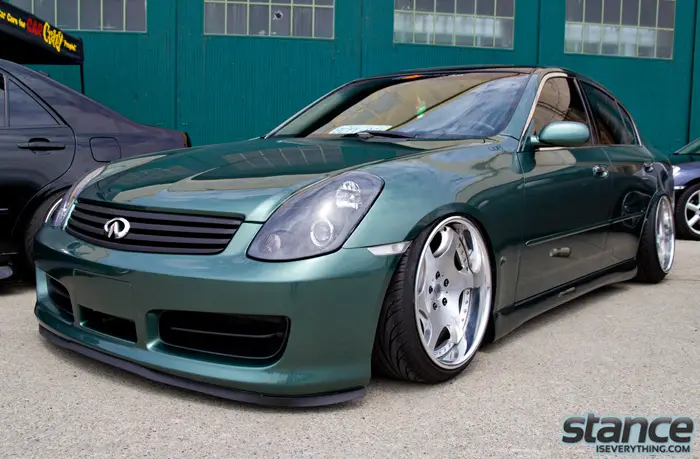 Brett's LS
Brett's car seems be constantly changing for the better and I was actually taking photos of it before I met him.
Currently it looks better than ever and once his red interior is done…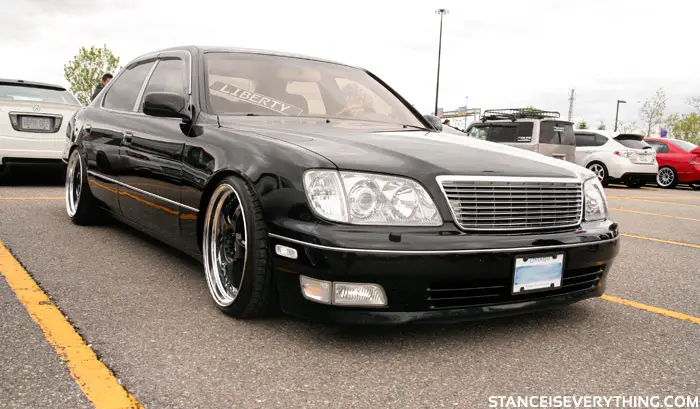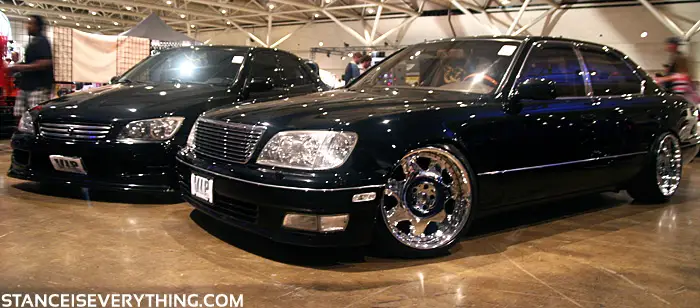 Aidan's IS300
Brett's car naturally leads to his fellow Liberty teammate Aidan's IS300 that after the kit went on has had two sets of wheels and two different uspension setups.
Steve's e30
This is kind of a cheat because he changed cars entierly but it was e30 to e30…
Chris' E30
Drift car evolutions are a little different than the cars above…
Trial Wide body
From what I've read and overheard this car wasn't just a visual change but a mindset change for the owner, it went from show car and occasional track car to track and occasional show car.
Photos of the engine bay and interior of this car will be up in the Boost Theory grand opening coverage later this week.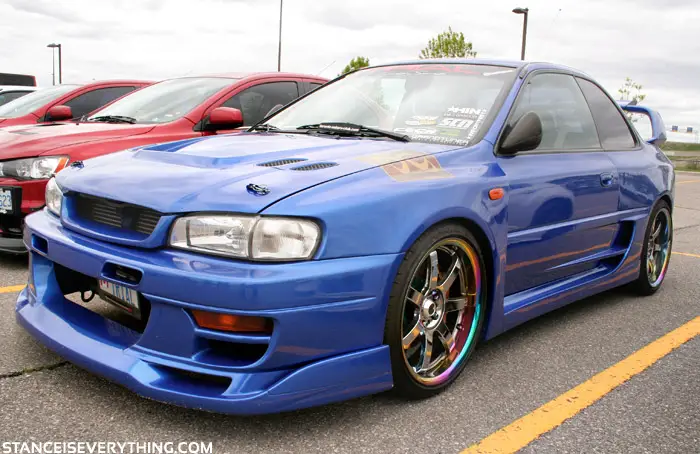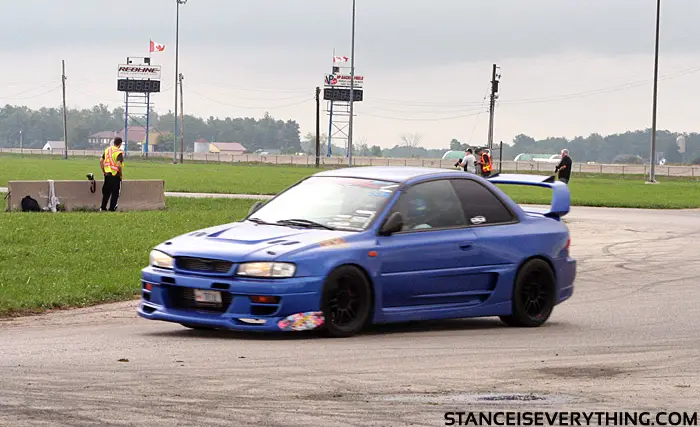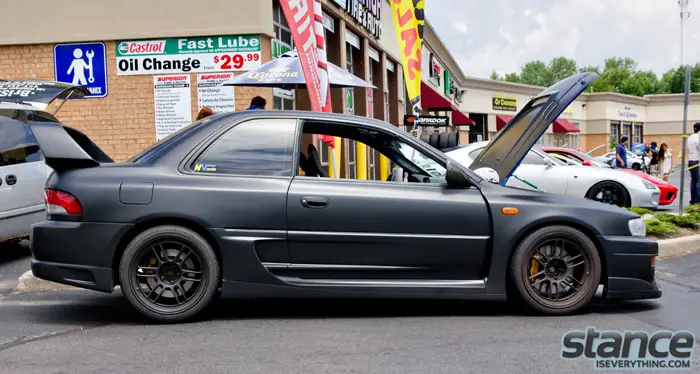 Stage Four RX-7
I must have been sleeping when Ken changed his car, or he just did it all this year, either way huge changes for 2012.
Spenser's Civic
Spenser's car has evolved more and more into a track car as the years have progressed but it still holds it's own at shows and gets street driven.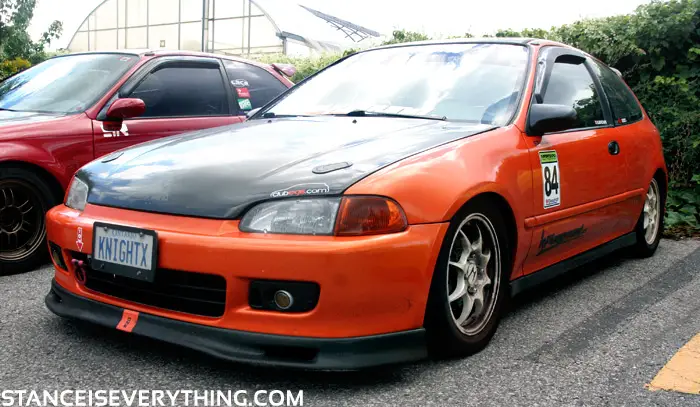 Pat's Ae86
This is the swan song year for this AE86 so I had to include a few photos of it.
Before I saw it for the first time this year I was worried he got rid of the green but I was glad to see that it is still there just a lot darker.
Hey she's not a car!
Hopefully the model in this photo (who has done quite well for herself Miss Mega Speed and all), and her probably larger than myself boyfriend, have a sense of humour about this one.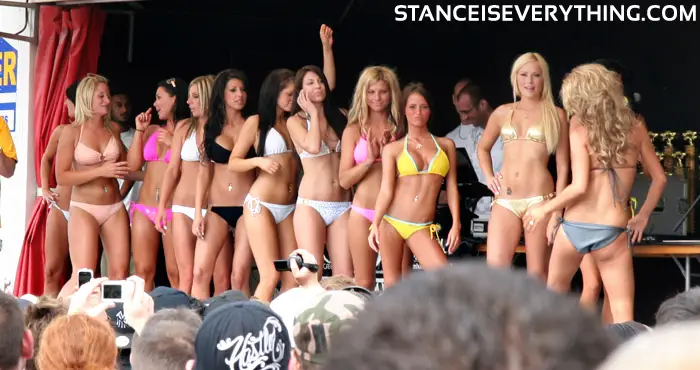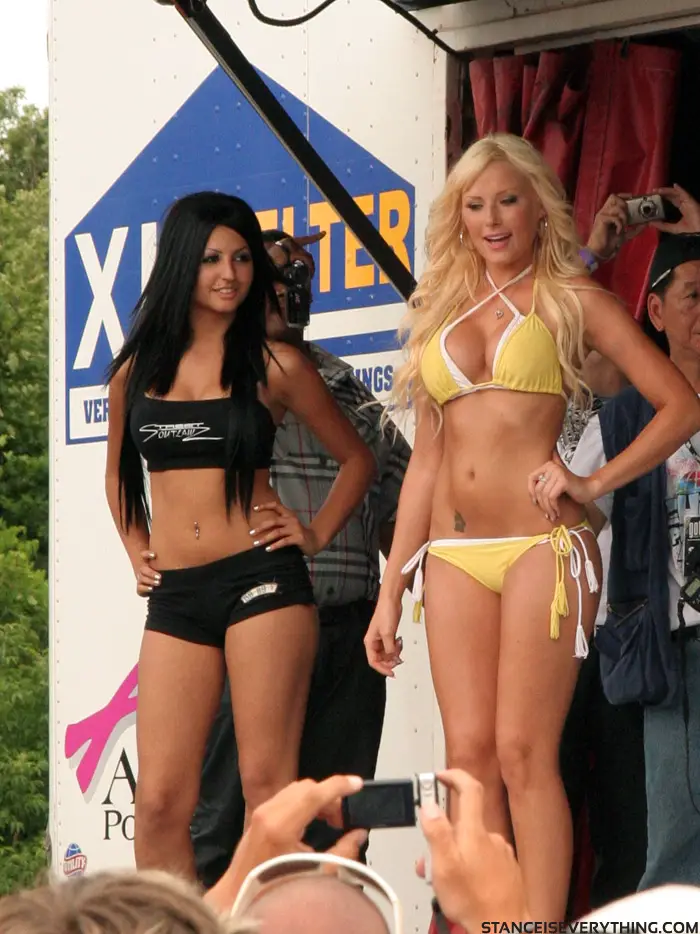 If not you know how I got my black eye next you see me.