A couple weeks ago I was at my mom's place flipping through an old issue of Ride BMX when I stopped on a photo of former Schwinn sponsored pro flatlander Andrew Faris doing a half cab tailwhip down a three stair.
Two things immediately came to mind; 1) that's still a very hard difficult trick and 2) what the heck ever happened to Andrew anyway?
As  turns out Andrew Faris didn't fall off the face of the earth –as many a rider had assumed– he just shifted the  drive and focus he had as a rider towards building custom cars at his shop Graveyard Restorations and Custom Cars in Saskatoon.
His most recent build is this 35 Ford Slant Window that was featured in the 2012 Meguiar's International Car Crazy Showcase.
When I first spotted the car on day one it caught my eye and I fired off a quick snap (the first one below), but when I found out it was Andrew's (via current pro Jason Enns and his instagram) I made my way back to take a few more photos.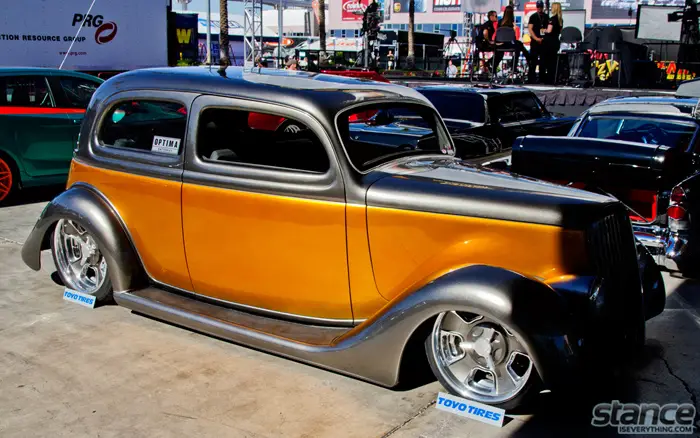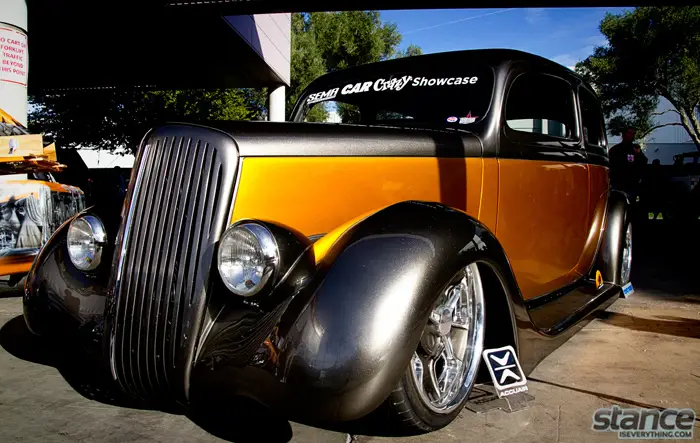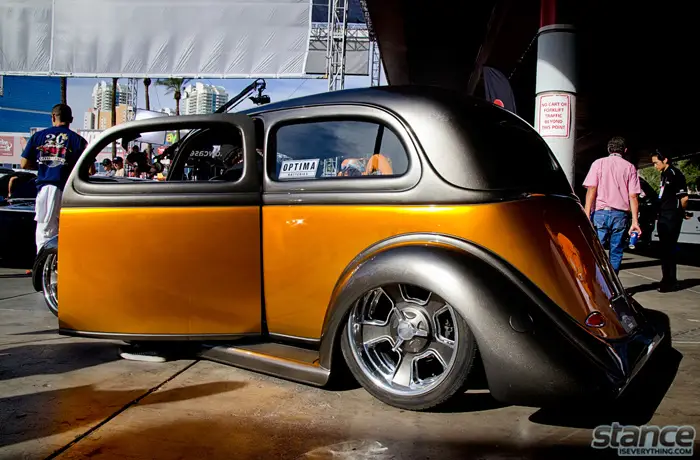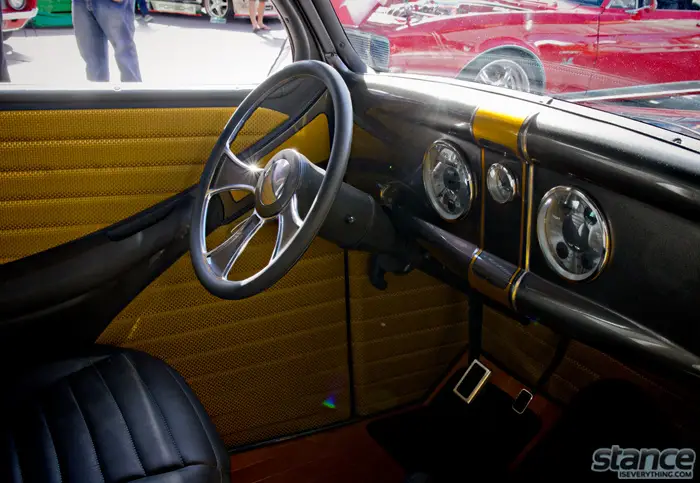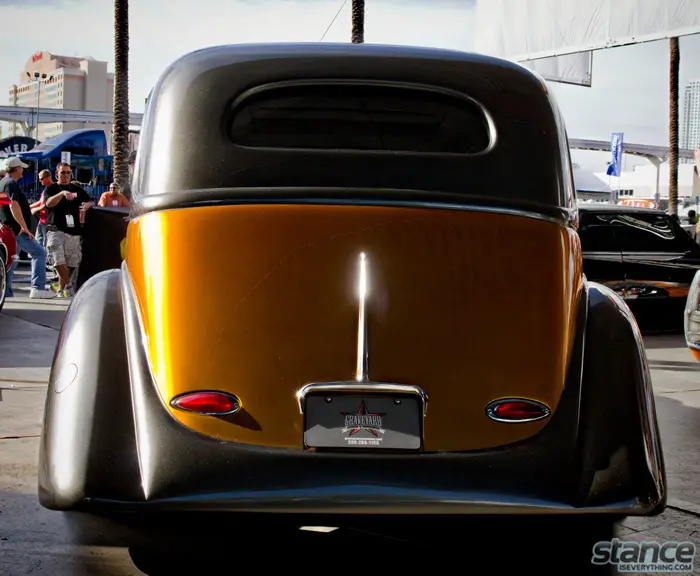 While searching for more info on the car I was able to find a couple good photos of angles I missed on enjoythedrive.com: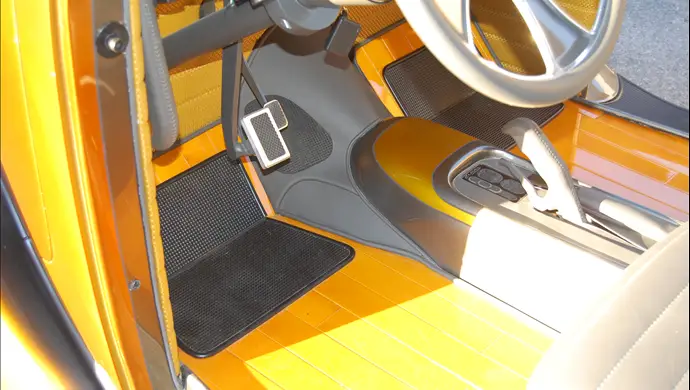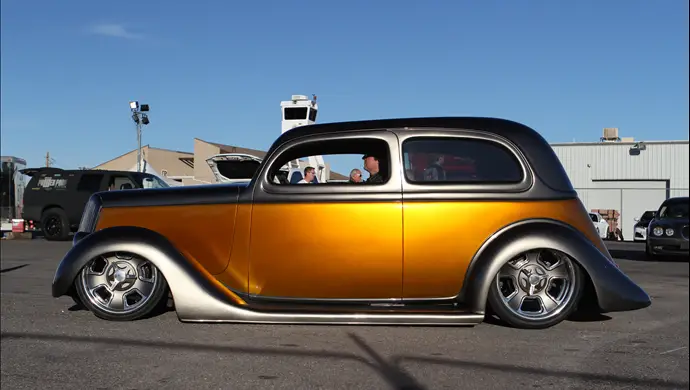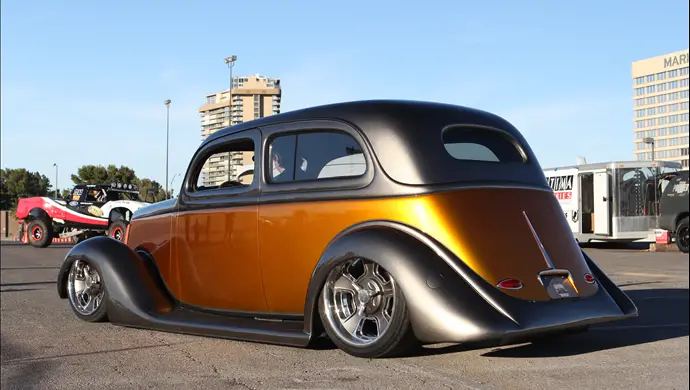 For nostalgia purposes here's Andrew's old frame ad and along with a tribute video: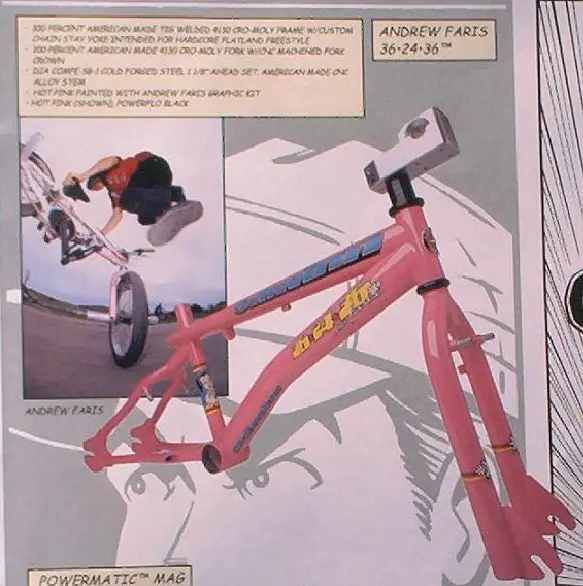 Getting a chance to hang out with two Canadian BMX legends at SEMA was totally unexpected and made an already great trip even better, maybe I should follow up on a few other riders with a passion for cars.
I know there are more than a few out there…Rob Nolli comes to mind.