When I posted a photo of Jake's Genesis on the fanpage  many of you commented saying it was one of the best Gens currently rolling the streets and that I should go back for a closer look at the motor, interior, and trunk.
I'm not one to argue with my readers so each time I passed the car I made an effort to notice something different and after doing so I would have to agree that it's one of the nicest Genesis builds I have seen to date.
On the third or fourth visit the car started to look familiar and that's when I realized I had seen a rendering of the projected final product on the Stance | Works forums a couple weeks prior.
Considering how drastically some cars differ from their initial renderings Jake did a great job of staying true to his vision, especially when it comes down to park height and wheel fitment.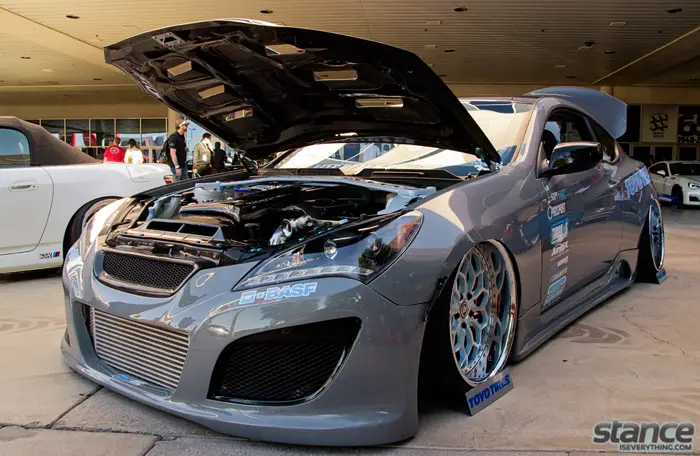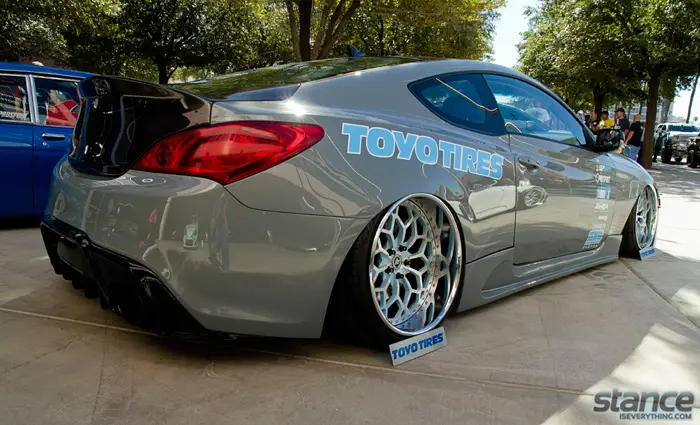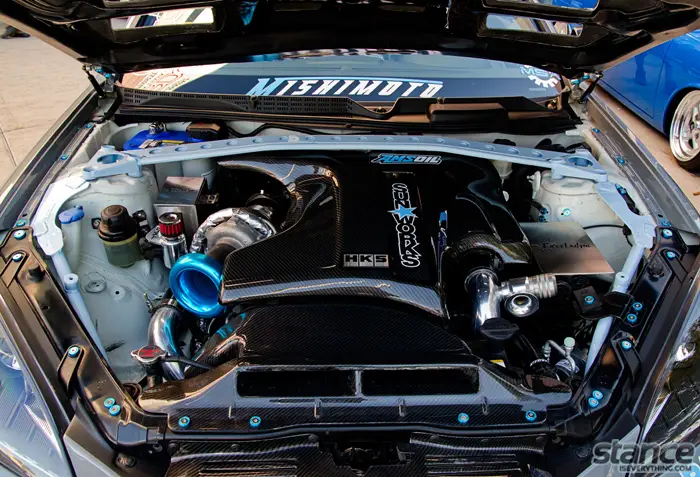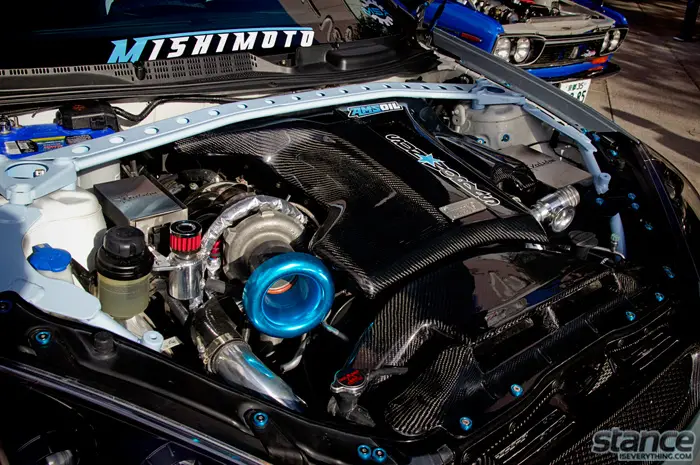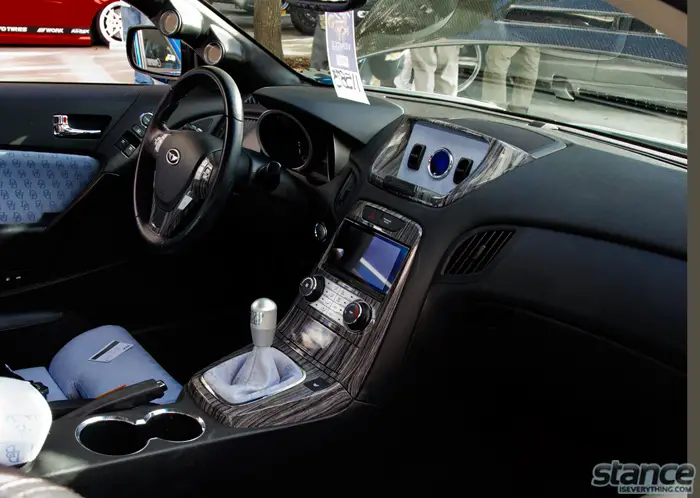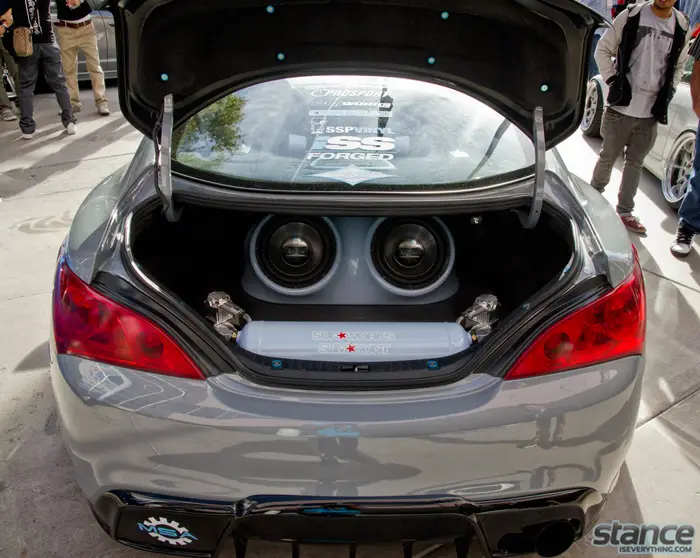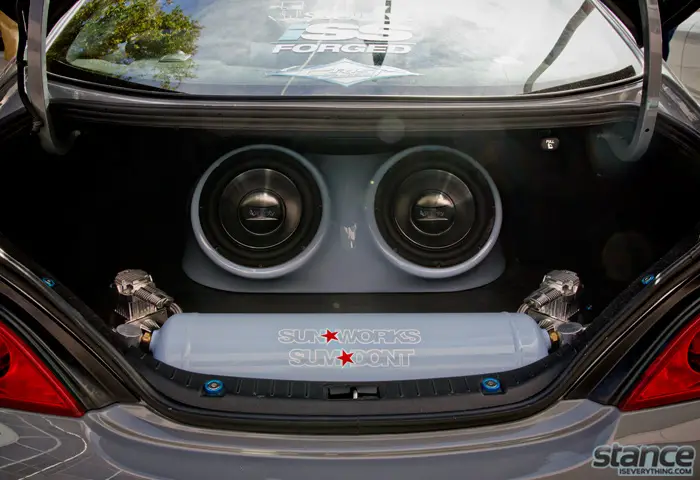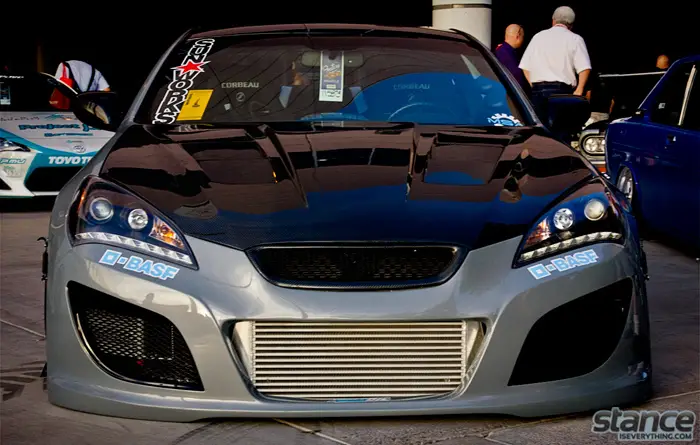 Between Jake's car the Datsun Bluebird beside it SUN* WORKS killed it at SEMA 2012.