On Saturday I posted a picture of this Bronco II on the Fan Page with an open call for more information. A couple minutes later @hothweelsnick shot me a link to a 2010 Minitruckin' feature on the truck.
The feature revealed that there is more going on here than a curious front end swap and a considerable ride height adjustment.
The owner, BJ, built this truck to pay homage to his grandfather who owned a Ford F-100 while BJ was growing up. After encountering no lucking finding an F-100 for himself he decided to bring elements of the F-100 (and other vintage Fords) into his Bronco II build.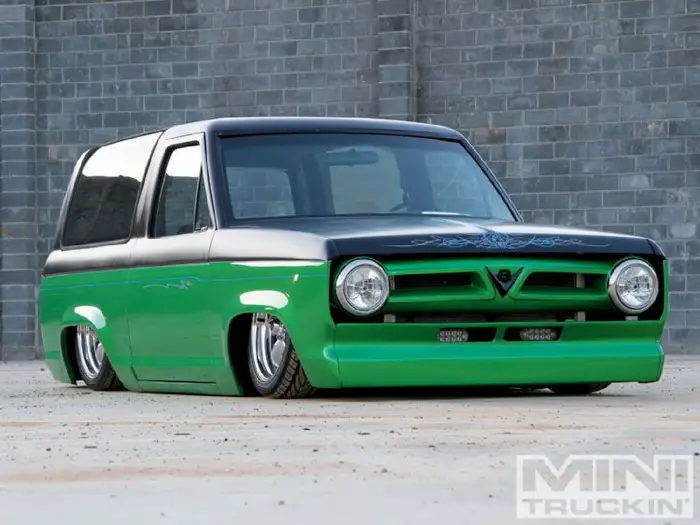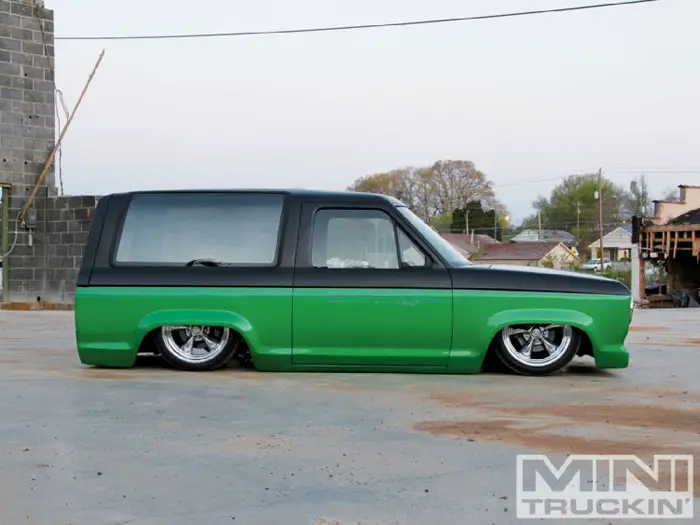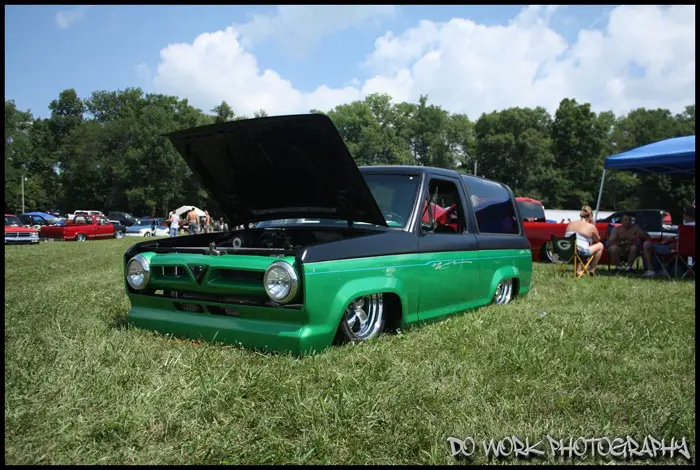 The grill and headlights are the most obvious touch of vintage Ford but more can be found under hood where a Ford flathead motor now resides. This is a bit of a step backwards technologically but more than enough to move the truck and pairs well with the 62 Galaxie dash.
The pin-striping and two tone paint are also additional nods to days gone by.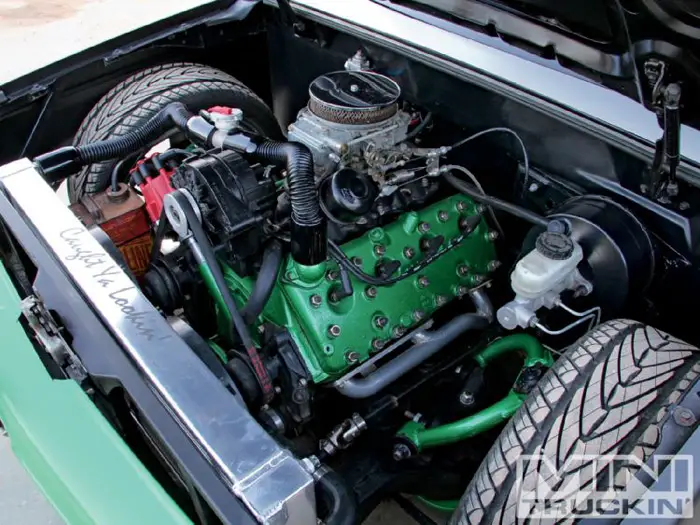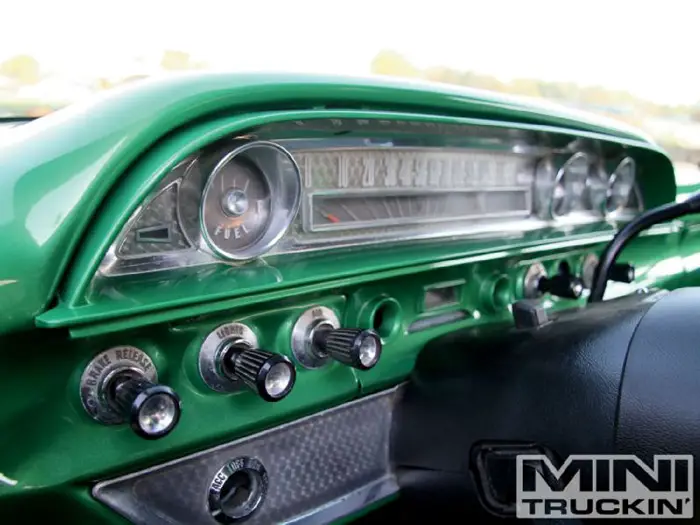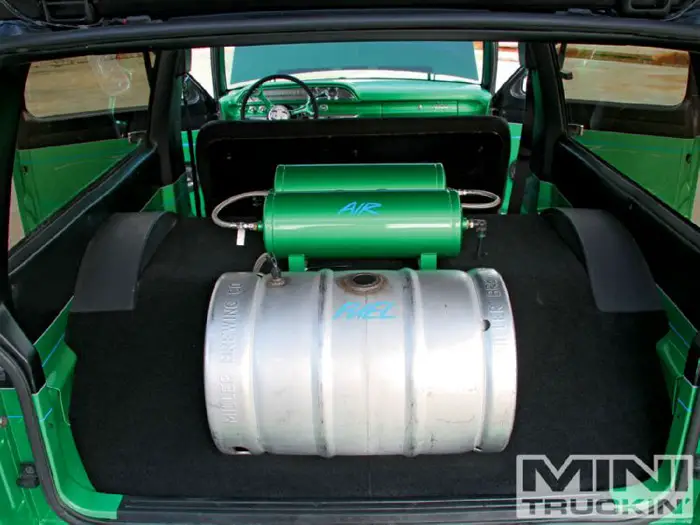 An s-10 front clip and custom back half puts the truck on the ground Air Lift bags lift it out of the weeds when it's time to roll.  This trucks pretty awesome all around and reminds me a lot of this c10 clipped Blazer I posted last year.
According to Ryan Michaels this truck is now collecting dust while BJ works on the first generation Ranger below.
In addition to now being an extended cab the Rangers frame doubles as the air tank and it's got a diesel power plant.
Hopefully this doesn't mean that the Bronco is going to be cannibalized or lost under a pile of clothes and miscellaneous junk forever.