A couple years ago I met a gentleman who lives west of me named Jeff. Whether we met through kids bikes or trucks I can't really remember but since I've known him he has always had fairly interesting, low, vehicles.
At the time we met he owned a mostly white first generation s-10 that packed such a punch it twisted itself into oblivion. He followed that up with a turbo Cavalier build –which I have posted before— that gets more insane by the day.
Today's subject is his daily driver which with little ground clearance, no paint, and a rag top isn't something many would consider a great year round vehicle.
Jeff makes it all work though helped by winter tires (mounted to wheels from the now deceased Party Truck), and a complete disregard for front bumper condition.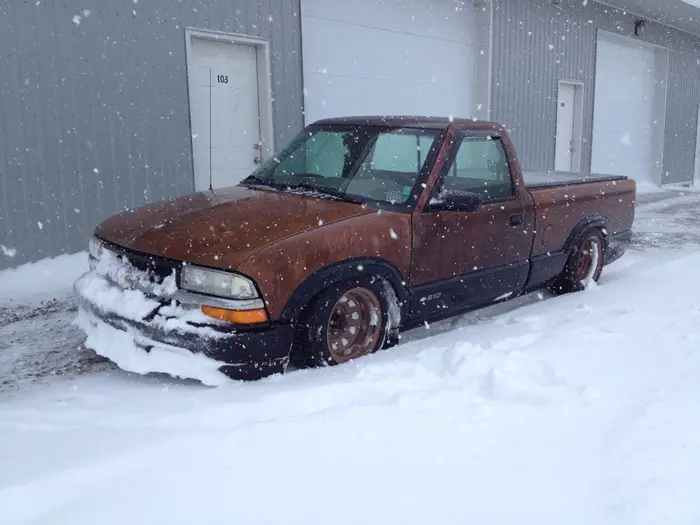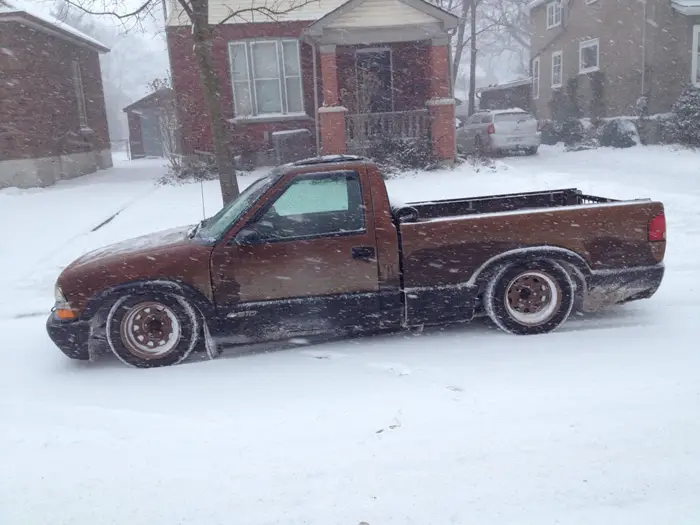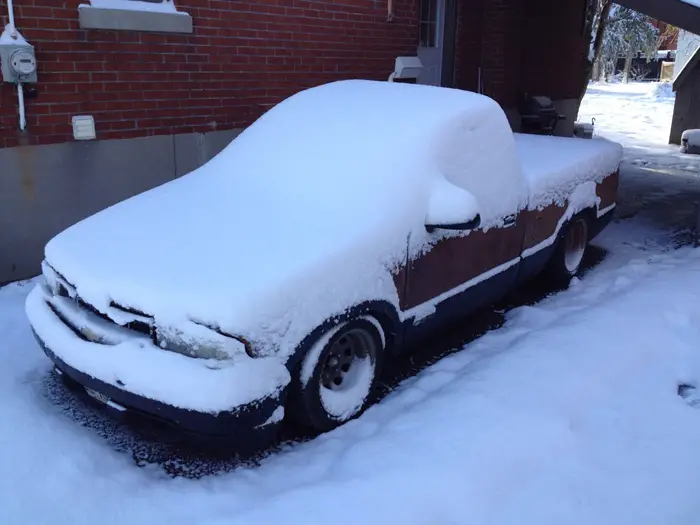 More on the s10 is here for those interested and give dude a follow on instagram @hoowybrow.
Oh he's also got a 57 Chevy pick up build that he has yet to start on but should be very interesting once he starts working on it…