Last year's "Beach Burnout" hosted by the Canadian Sport Compact Series  was my first voyage out to Grand Bend and I learned that the six hours (round trip) of driving required to make it all work in one day is less than enjoyable so thinking ahead we made a weekend of it this year.
On Saturday we drove up to Lyndsey's sisters in Exeter, went to Lucan for a tractor pull, and then woke up at a decent hour Sunday to make our way to the Grand Bend Motorplex.
Given that Sunday was incredibly hot I'm thankful we spent as little time in the 3 as possible because up until Monday  the air conditioning was still inoperable. With the weather being awesome and a beach just down the road the turnout looked to be about double it was last year which made everything busy.
The strip, the show and shine,  and the track where today's coverage begins.
Drifting
The CSCS team has been making a number of revisions to the drifting portion of the event to make it much more enjoyable and competitive for everyone involved. The introduced new judges, a new announcers, and a more refined judging system.
All of this definitely helped because the finals were some of the most evenly matched tandems I've ever seen at a CSCS event.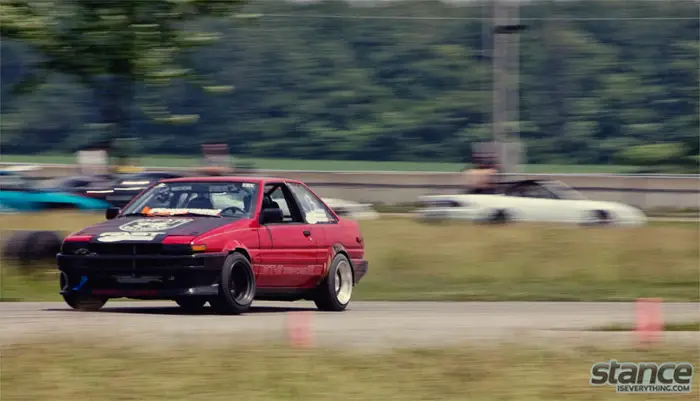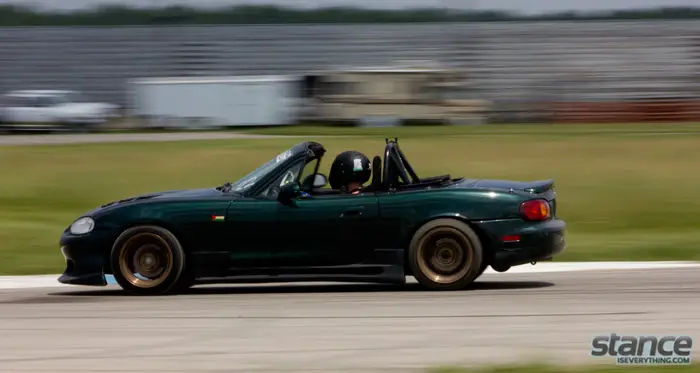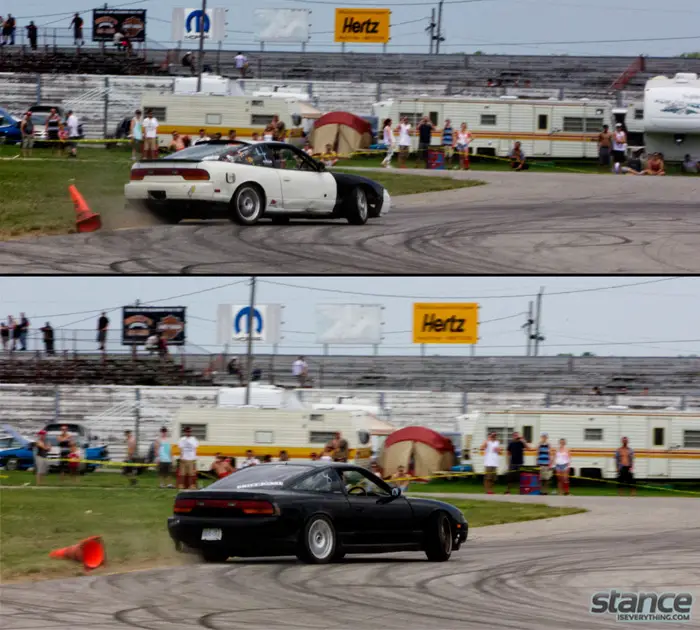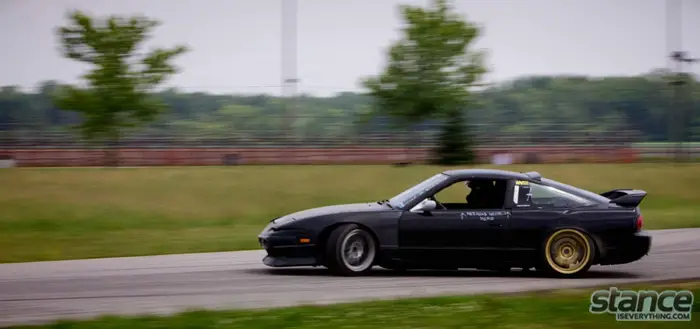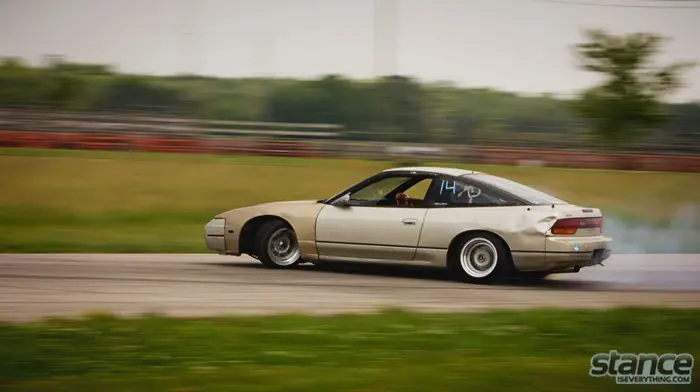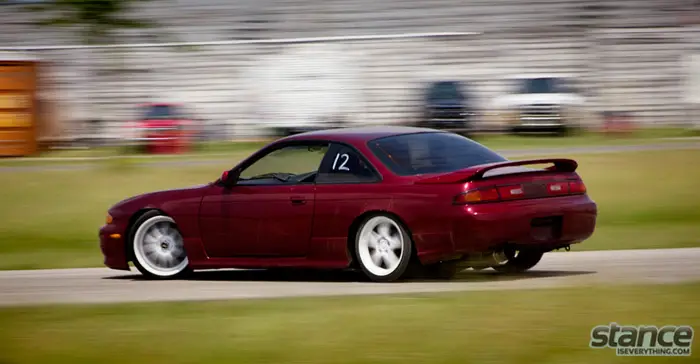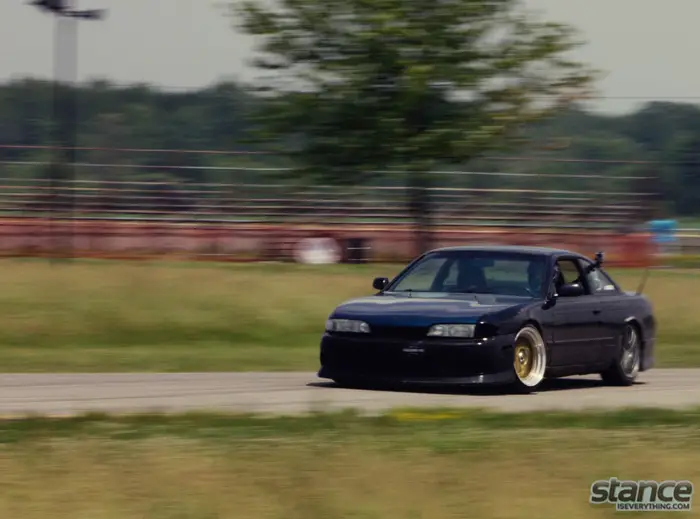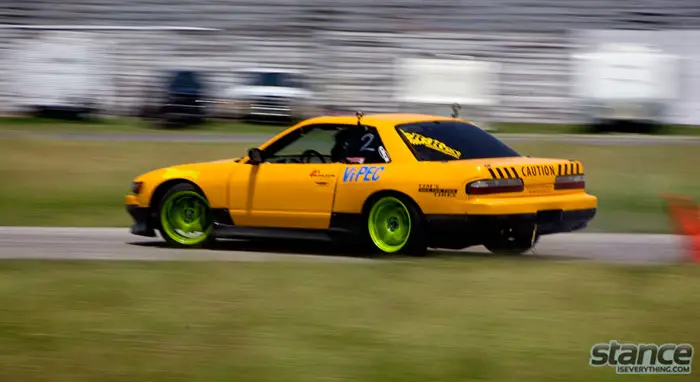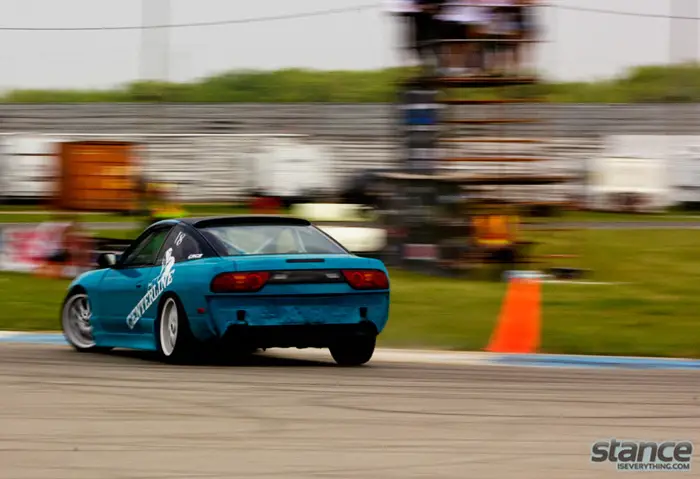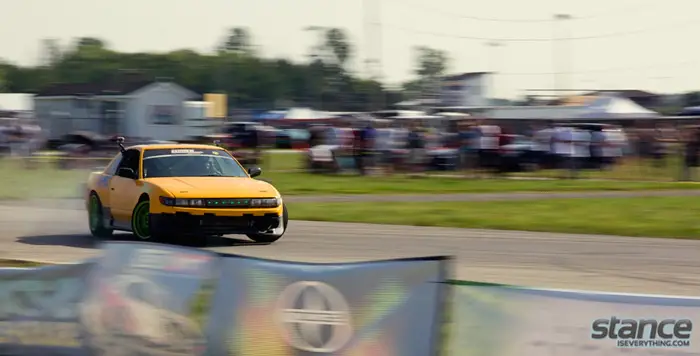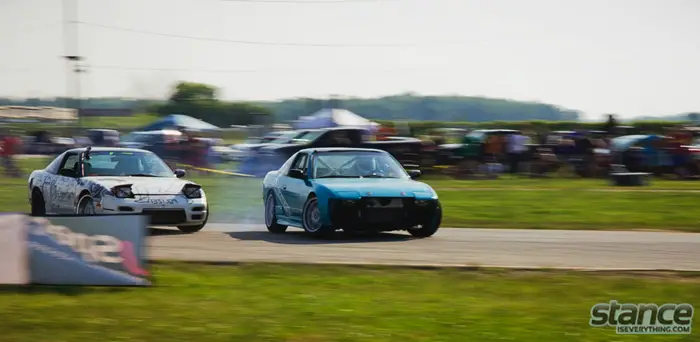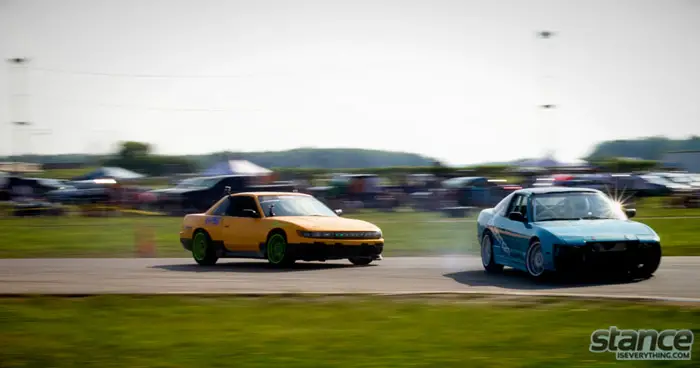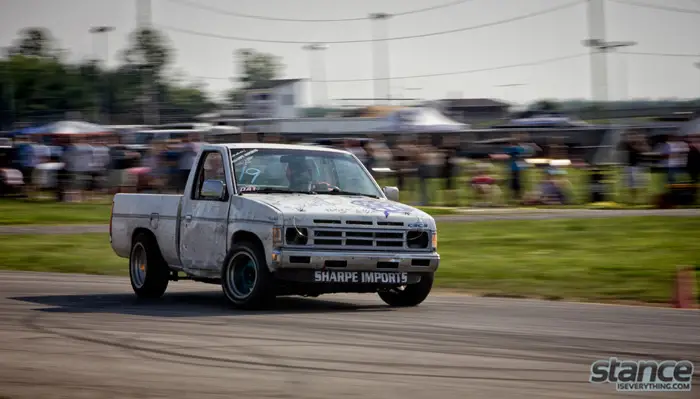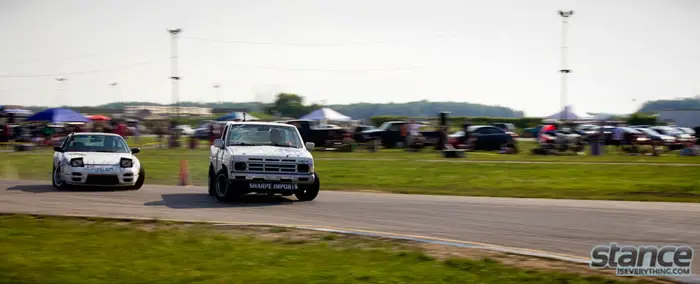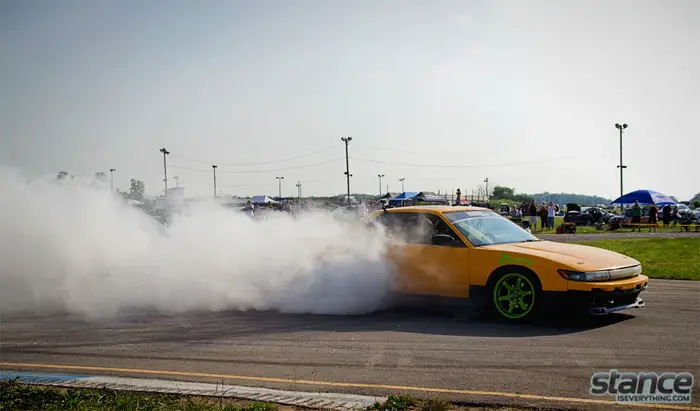 Time Attack
The time attack drivers once again proved to be some of the best in the region as records were broken once again around the Time Attack course. People were looping the tight technical Grand Bend course in well under a minute.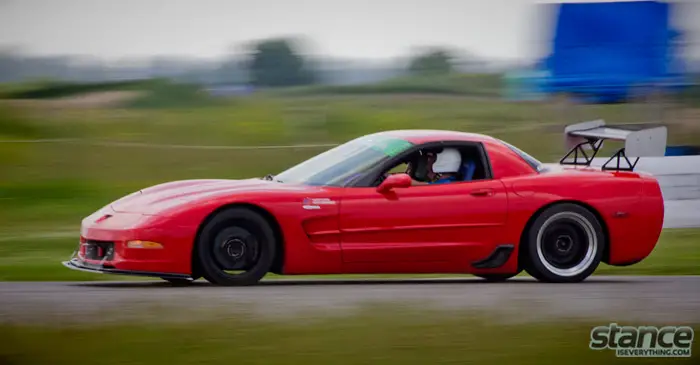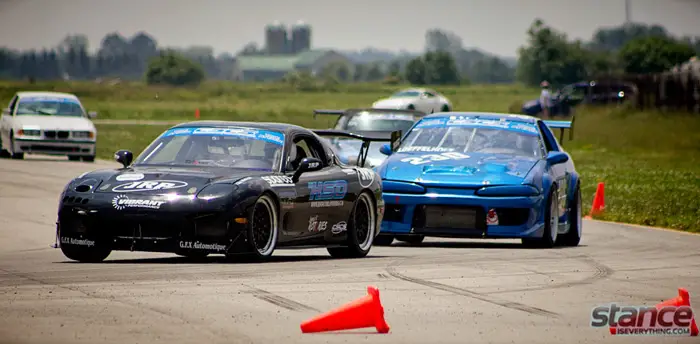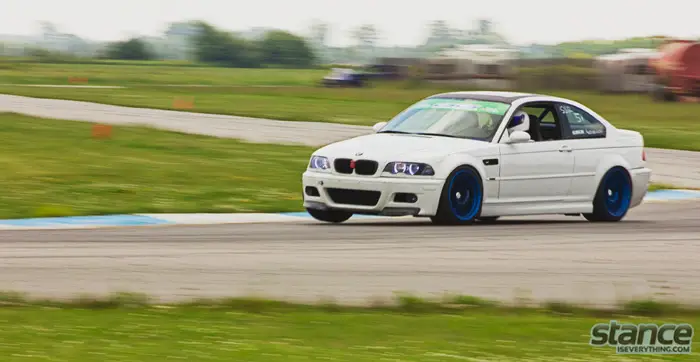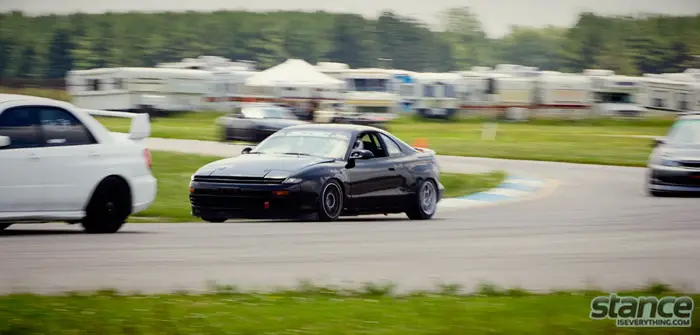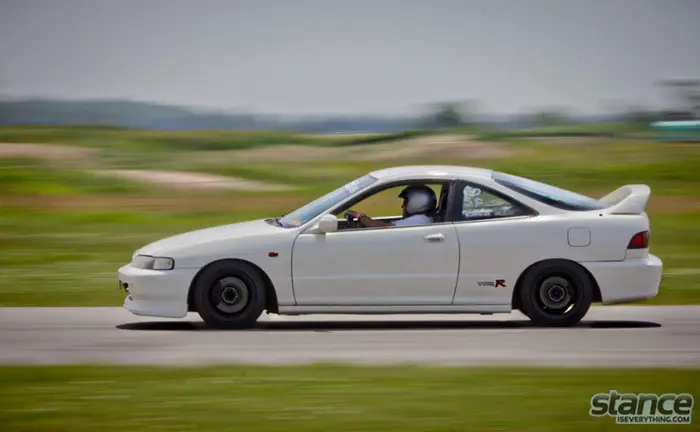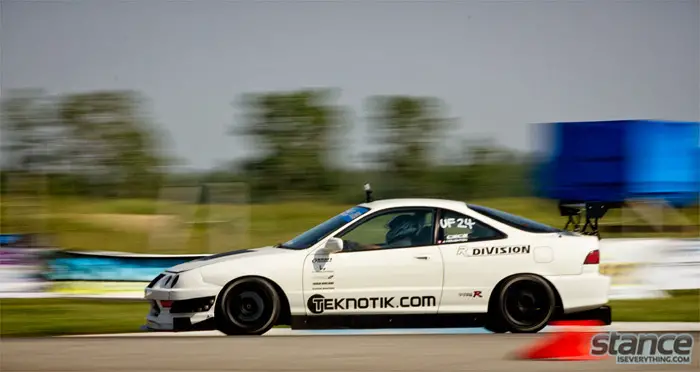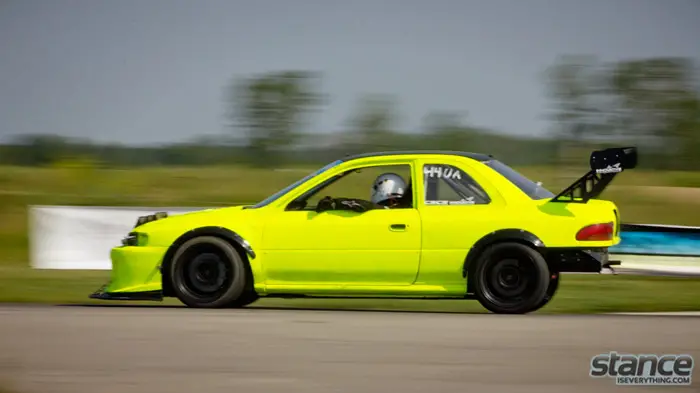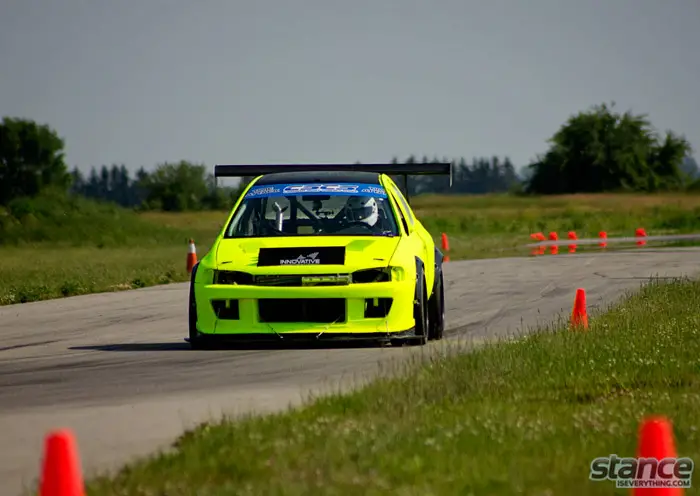 Look out for some show and shine and paddock coverage later this week!