I've finally reached the point where more SEMA photos are behind me than ahead of me which means this is the last 40+ image post for SEMA 2012.
I know for some the coverage seems a little excessive and drawn out but I view the opportunity to attend SEMA as a privilege that could potentially be revoked at any time so I don't want to ever have the feeling I could have done better once it's all said and done.
Today's coverage is going to be a mix of the central and new product halls along with a quick peek outside and some manufacturers areas thrown in for good  measure.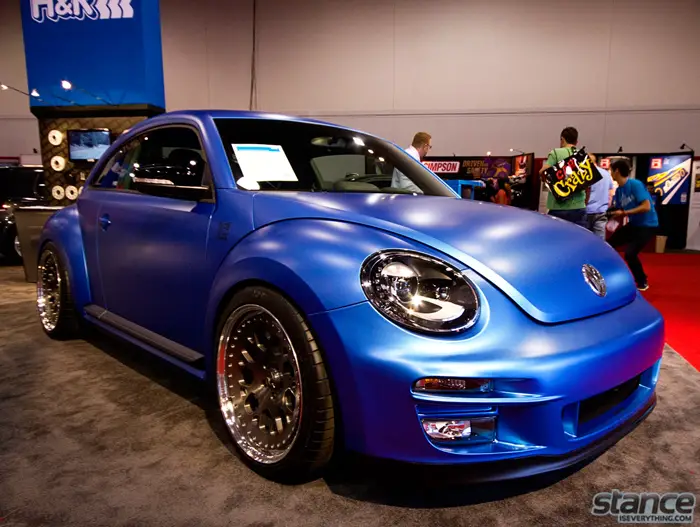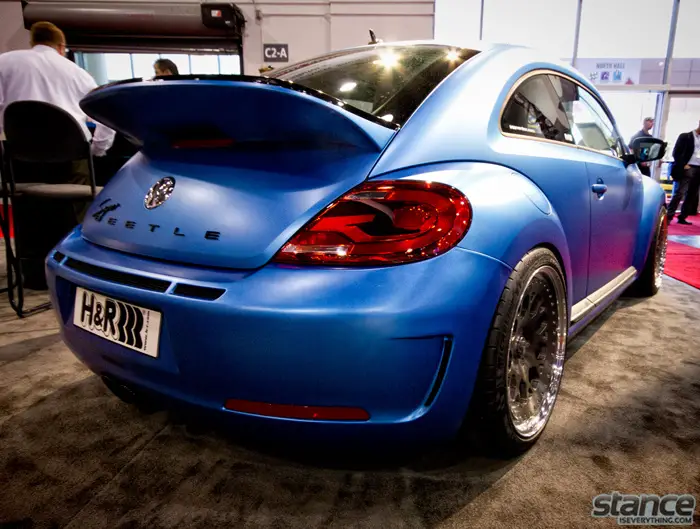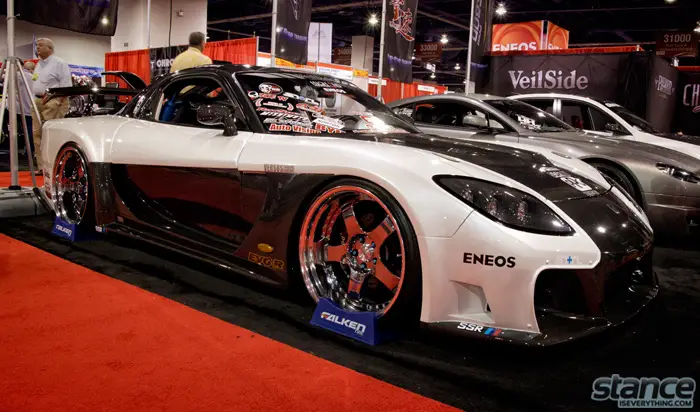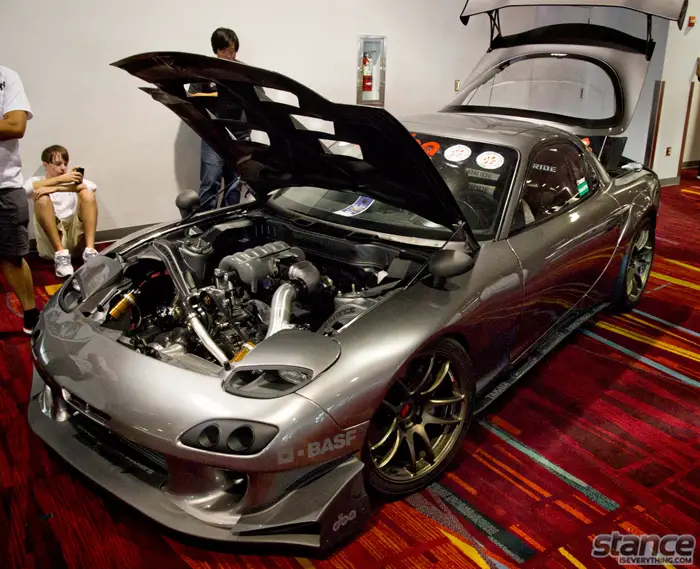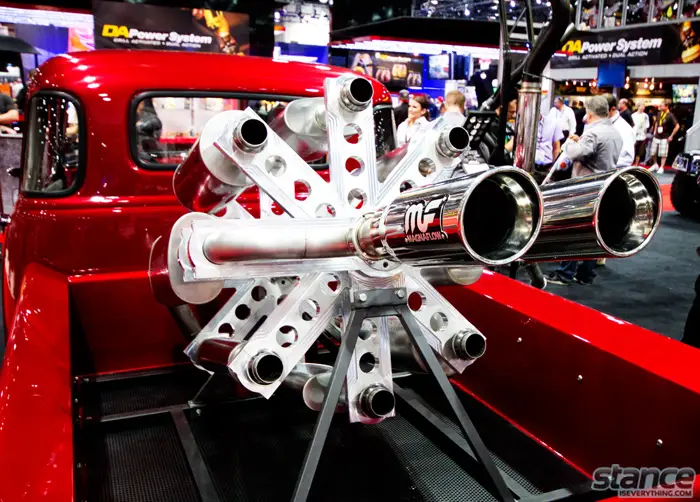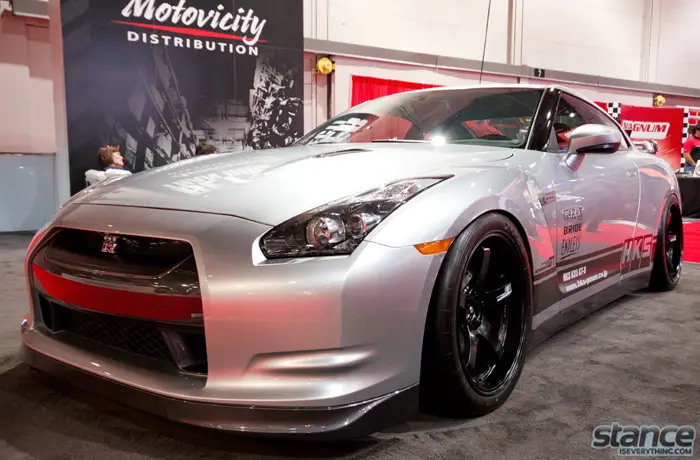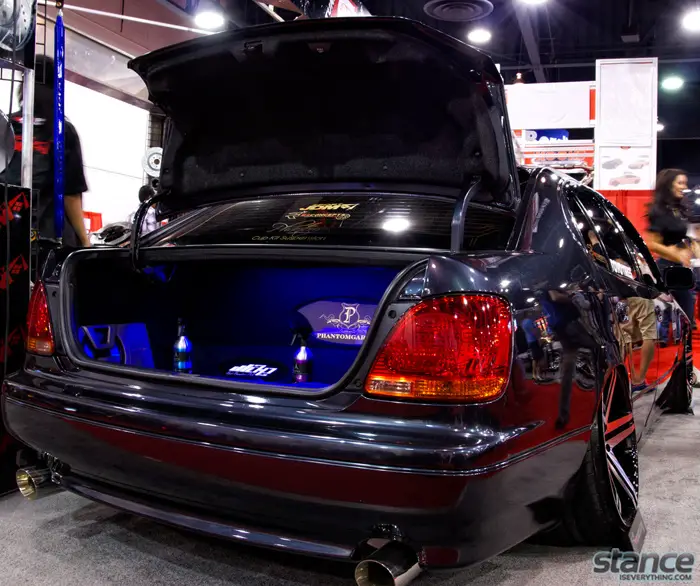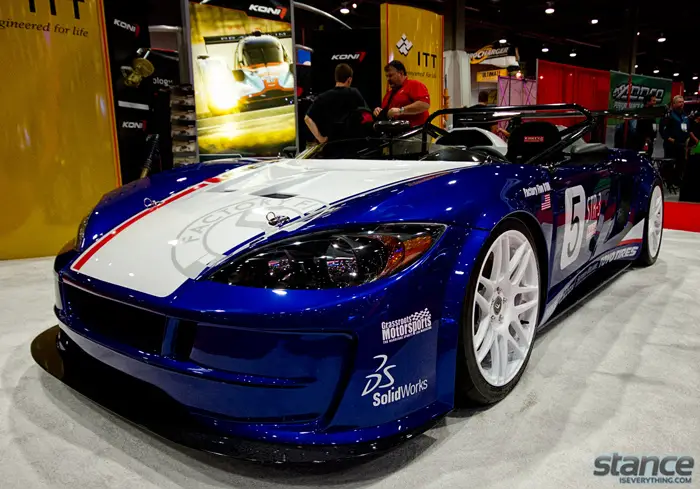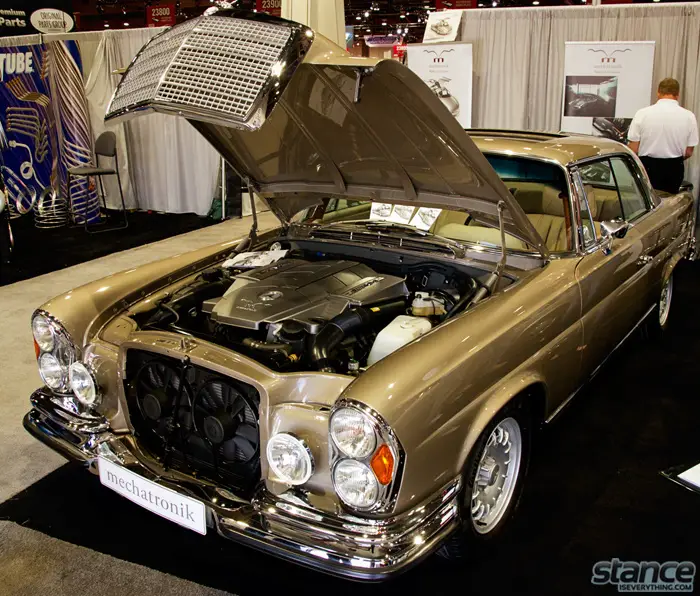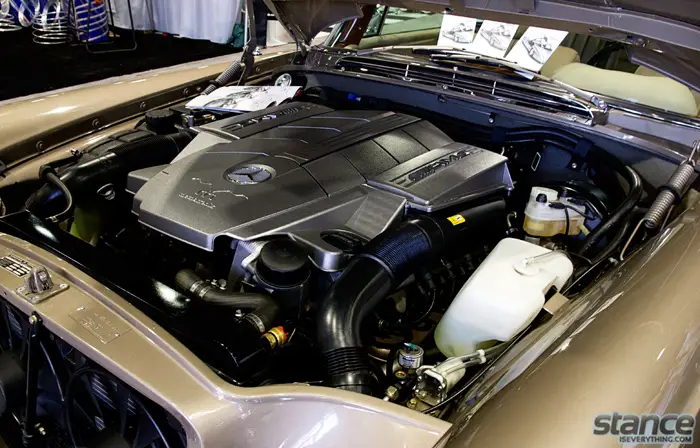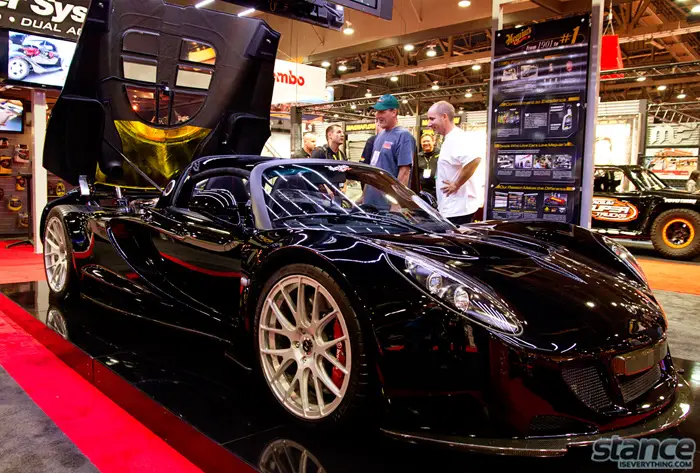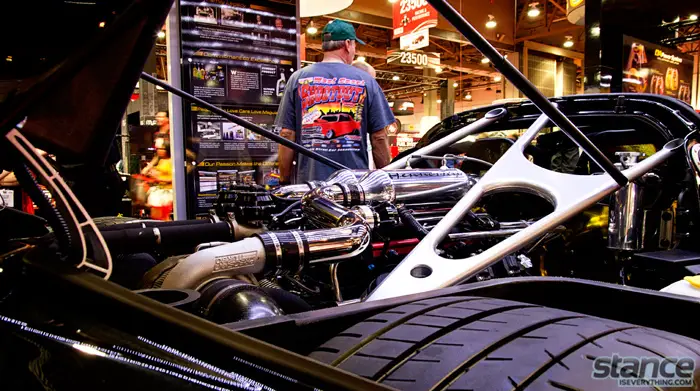 Remember TNN?
Who of you reading this remember The Nashville Network? As a wee one I loved that station between 8-10 Saturday mornings and about 8-9 Saturday night which aired what is now the Powerblock and Monster Jam respectively.
The vehicles below appearing in this post are directly influenced by TNN.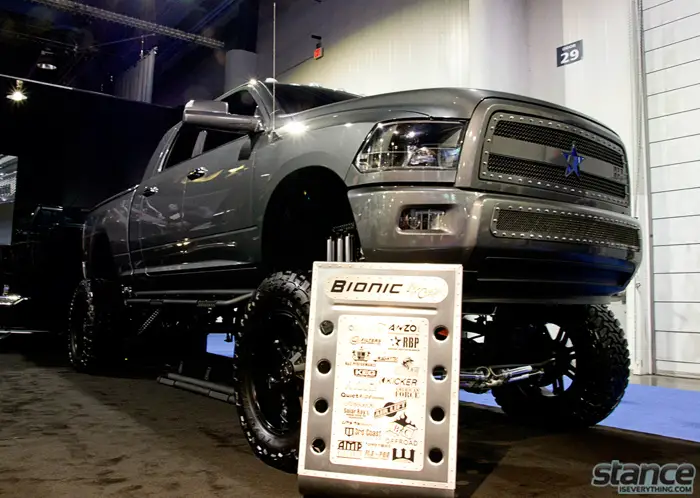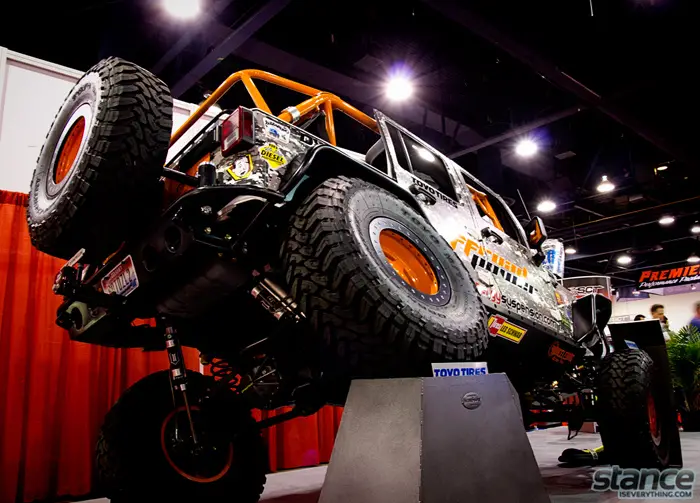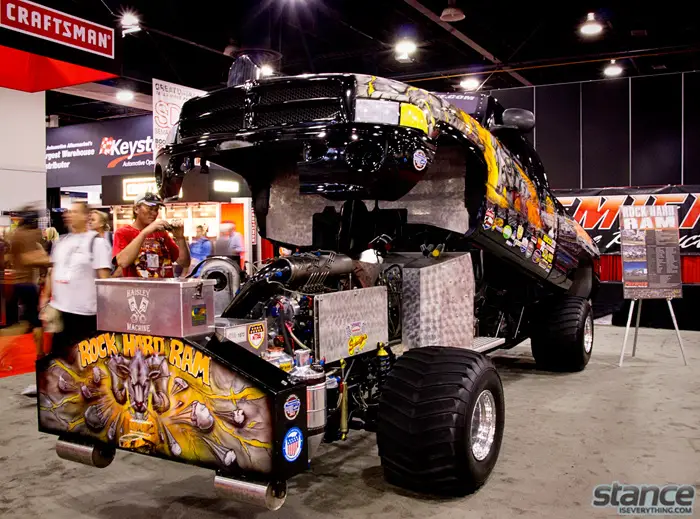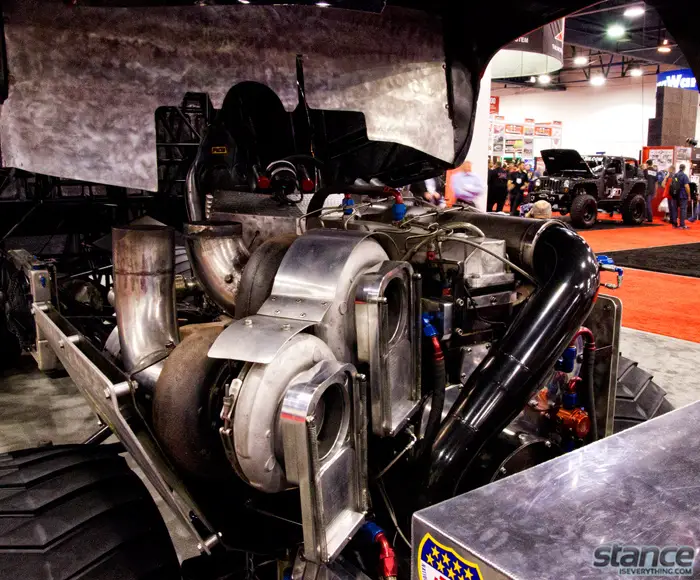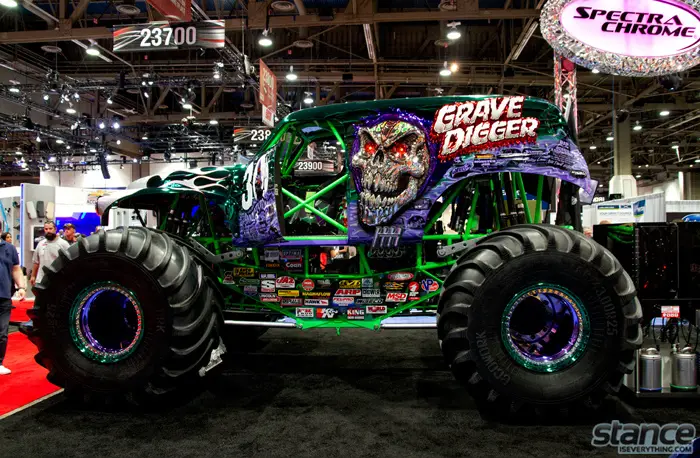 Mazda
There was literally only one car that caught my eye in the entire Mazda area this year and that's the 787 which is the predecessor to the legendary 787B.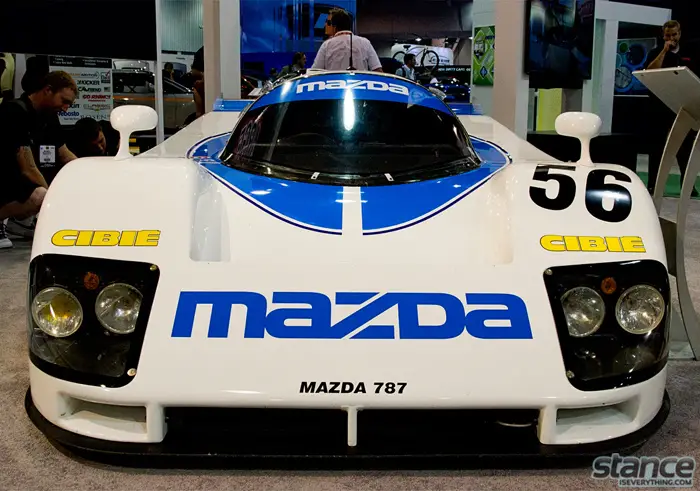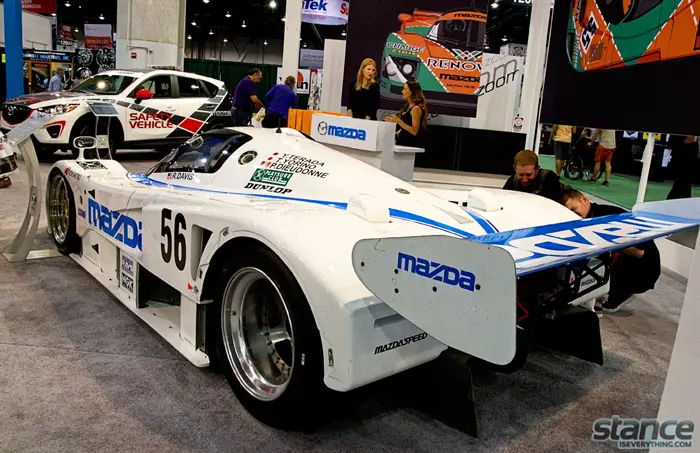 Honda
Similar to Mazda the only thing Honda brought out that I didn't see at the Canadian International Autoshow was their 2012 American Lemans LMP1 Champion car the HPD (Honda Performance Development) ARX-03a.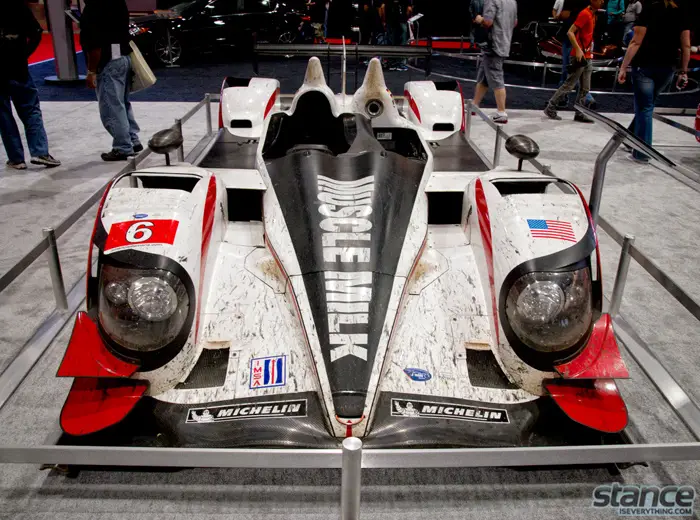 Kia
Kia did something a little different for SEMA 2012 and teamed up with DC comics and West Coast Customs to produce a group of Justice League themed cars based on their current production models. If you are not a comic book fan you might want to just skip over this section to the next one but if you are they are worth a look.
All of these cars will be auctioned off for the We Can Be Hereos charity  as well.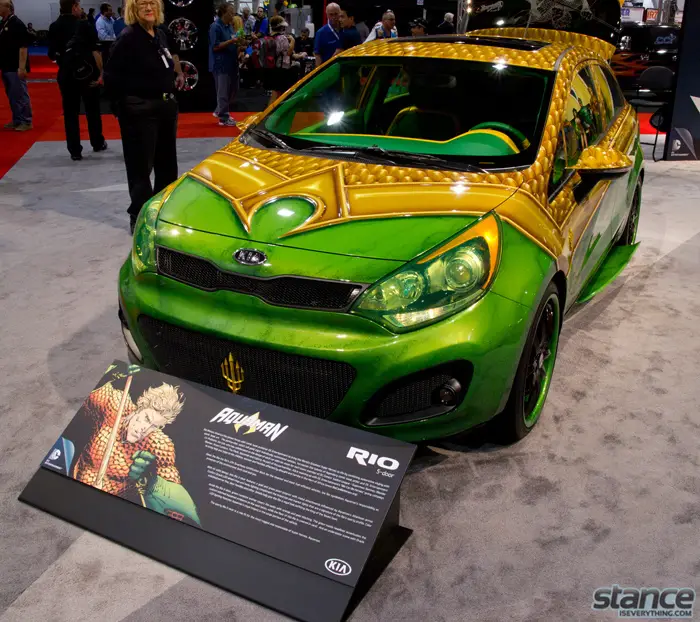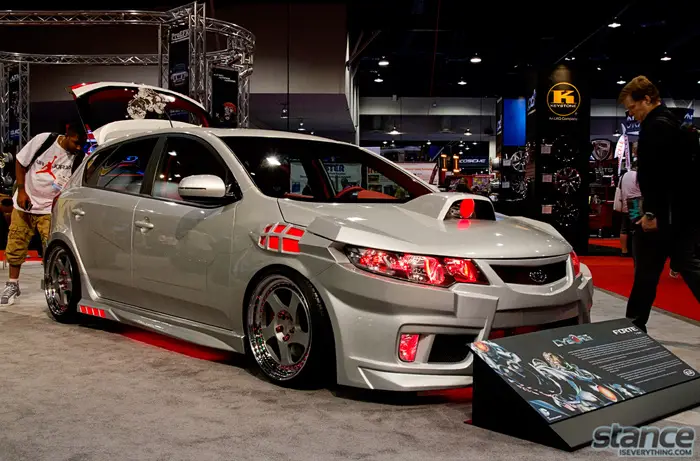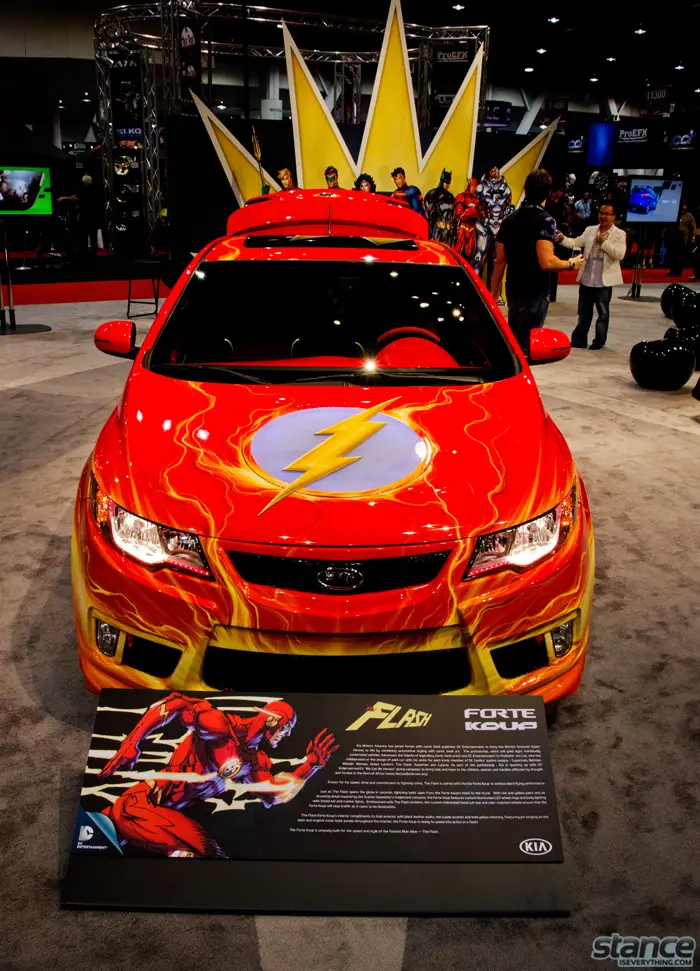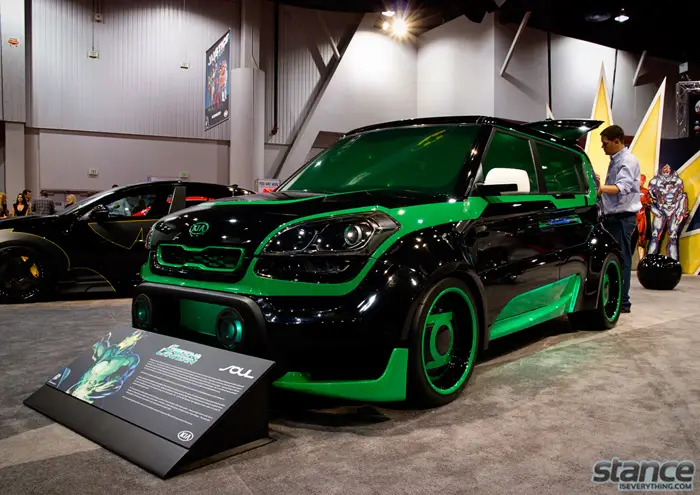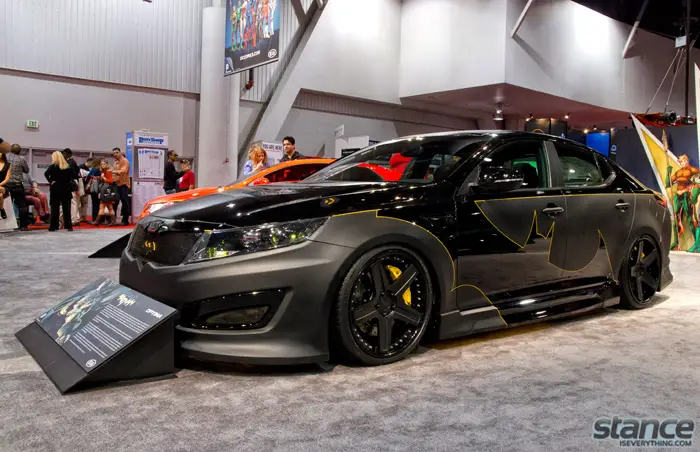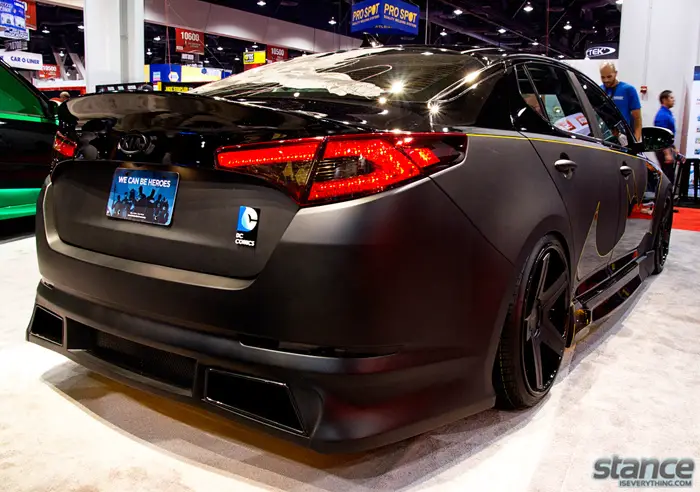 Ford
Outside of the Mustang I'm not really a huge Ford guy but this year at SEMA Ford really surprised me with the cars they brought out that I wouldn't normally give a second glance.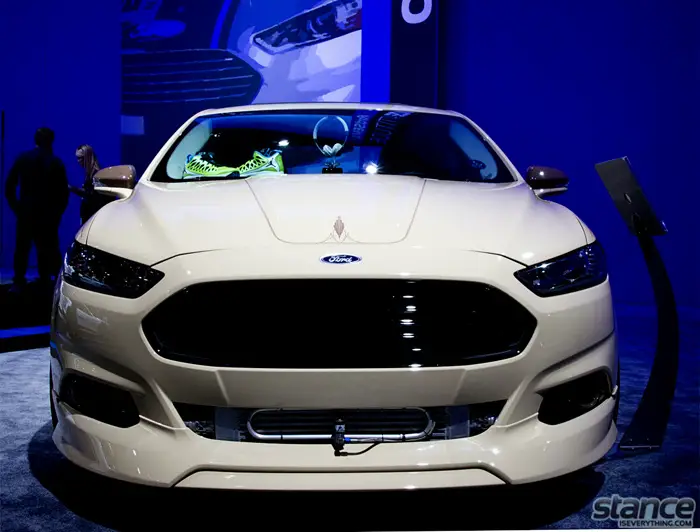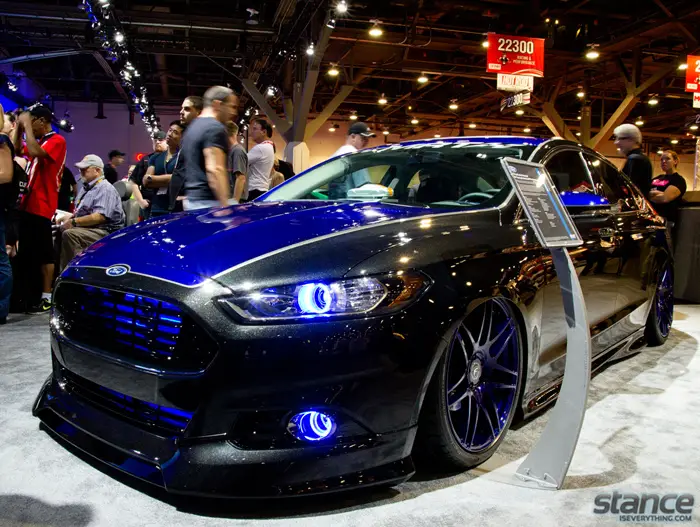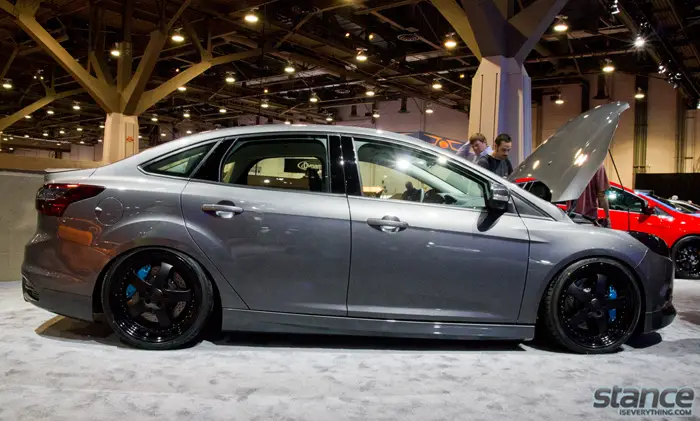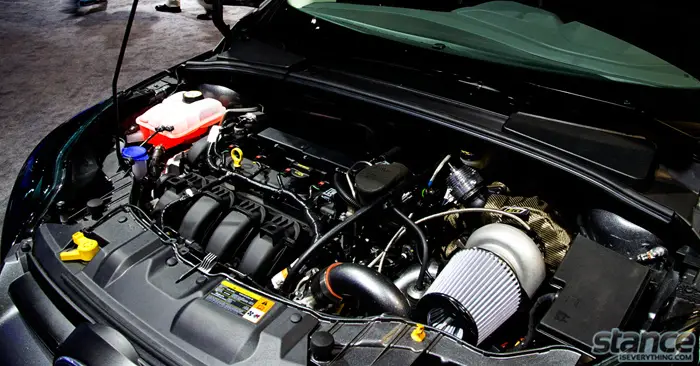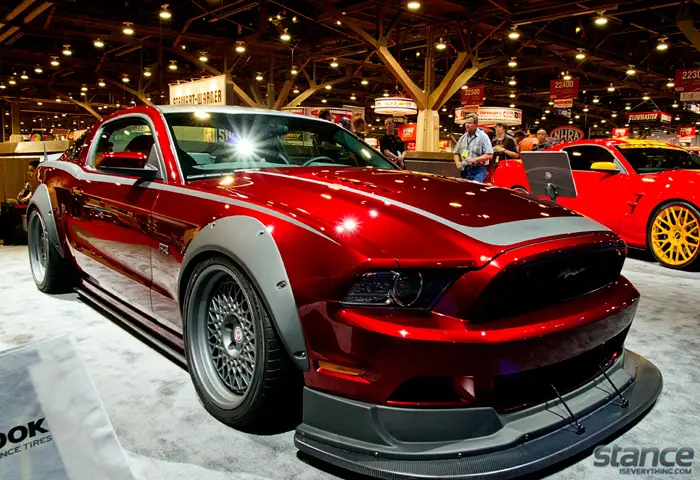 Hyundai
Hyundai has been steadily building their credibility in recent years and this year they brought out a slew of nice Velosters along with their 2013 Genesis.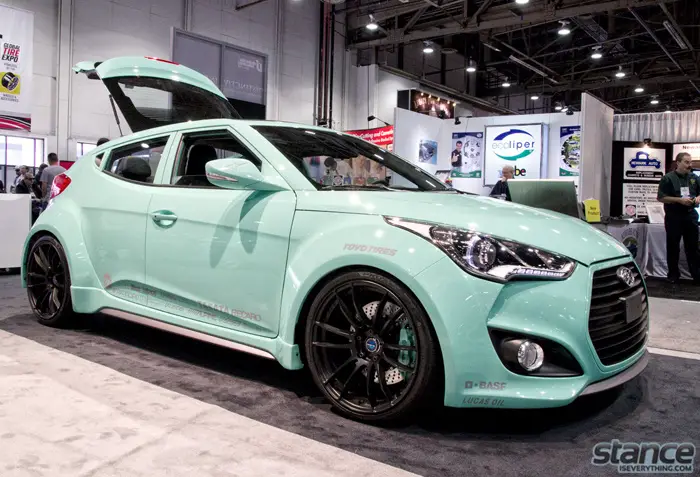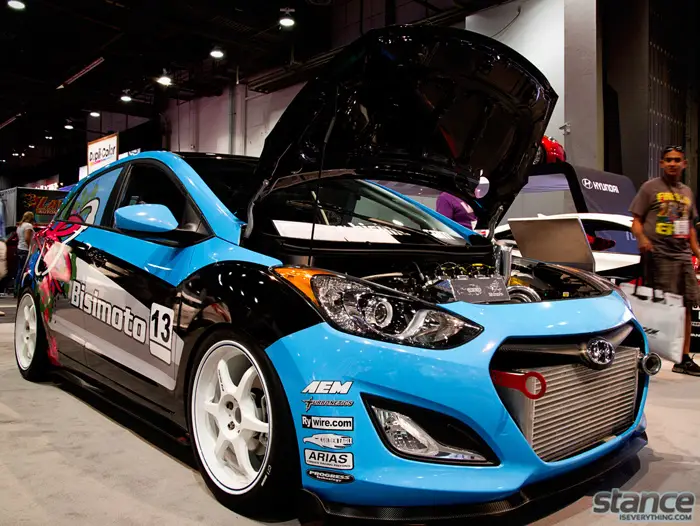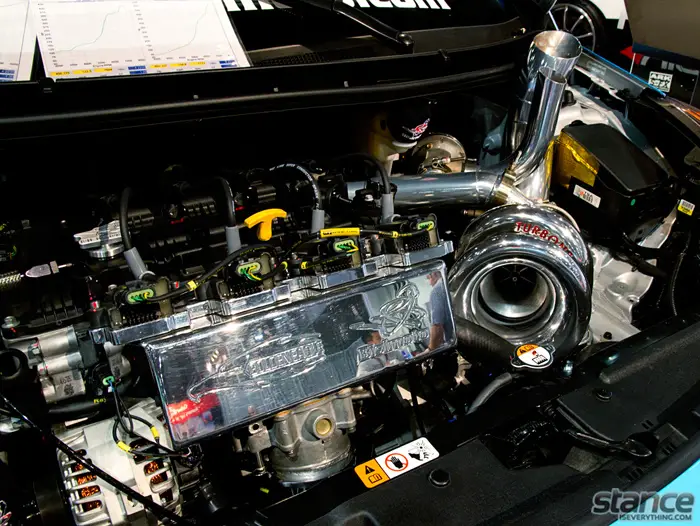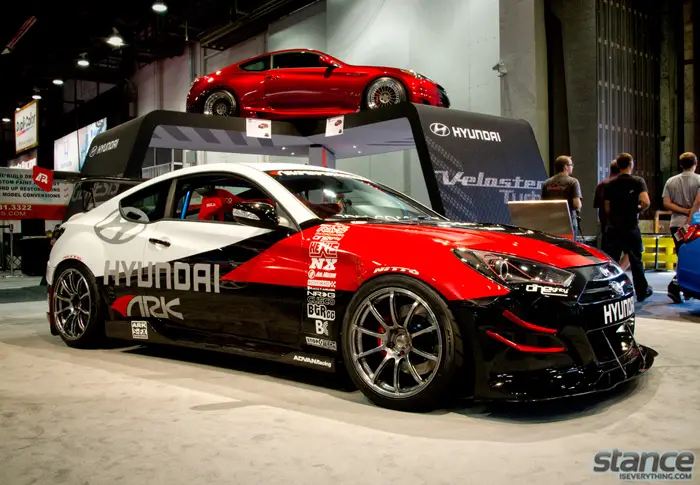 Love Fab NSX
Going to end the coverage with what is probably the most insane NSX to ever be built. Or perhaps the most insane car to be built out of an NSX, I'm not entirely sure which to classify it as considering just how heavily this is modified.
Either way it's insane, with no mind paid to aesthetics and everything devoted to function.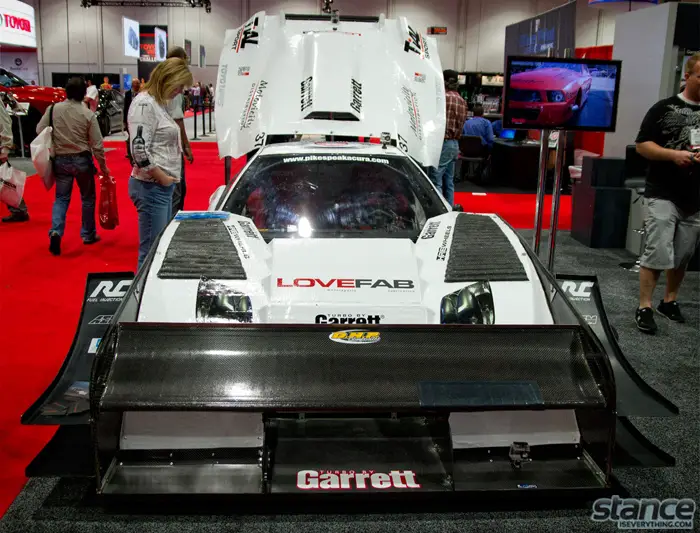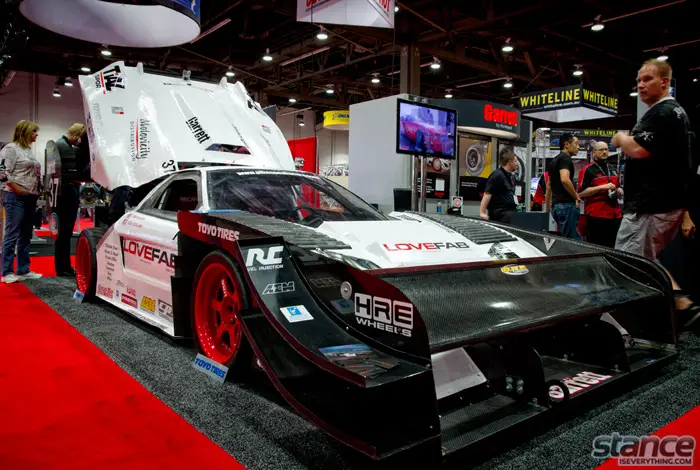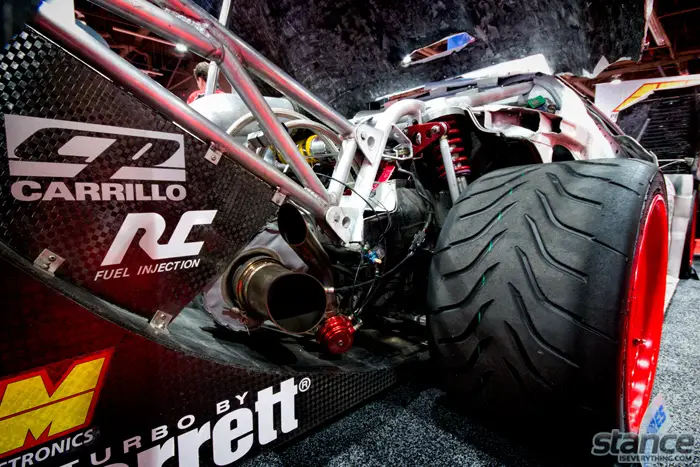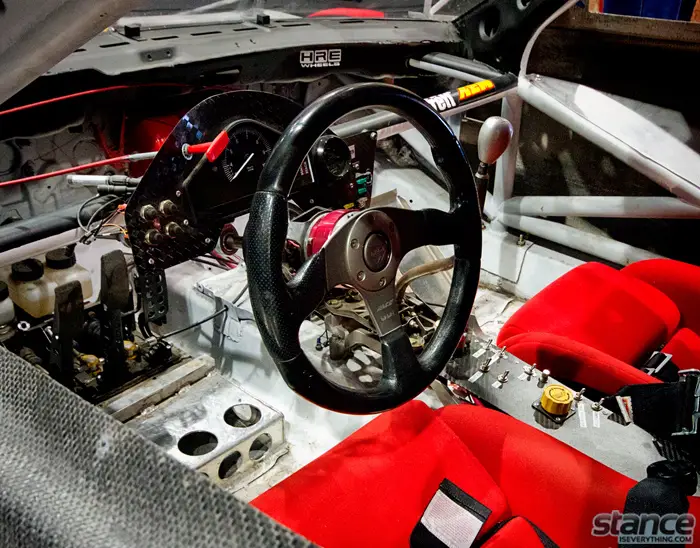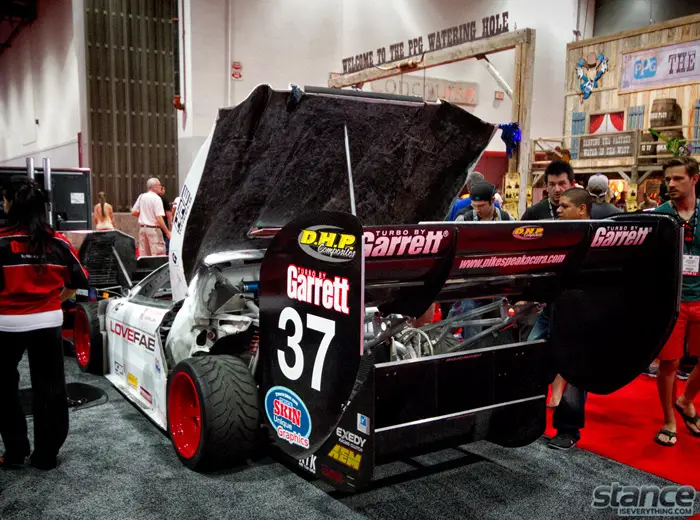 If you are interested in more on the NSX check out the Form Follows Function feature on Speed Hunters it outlines the more insane details about this build.
Stay locked for a couple more showstoppers as well as some roll out photos to round out the SEMA 2012 coverage here on Stance Is Everything.