Remember two years or so ago when an x5 owner from Thorn Hill went 4x4ing all over two innocent cars at the gym? Hilarious right?
Well that scenario is slightly less hilarious when one of the cars used in the makeshift monster truck rally happens to belong to your better half.
When Lyndsey called and told me that her car was run over by a Chrysler Sebring while she was at the gym my initial response was "Come again?"
And even now days after it happened –and having heard the story several times over– I still can't quite wrap my head around how a Chrysler managed to climb all the way up  a Kia Soul and back down again and still be drivable enough for the owner to attempt a getaway.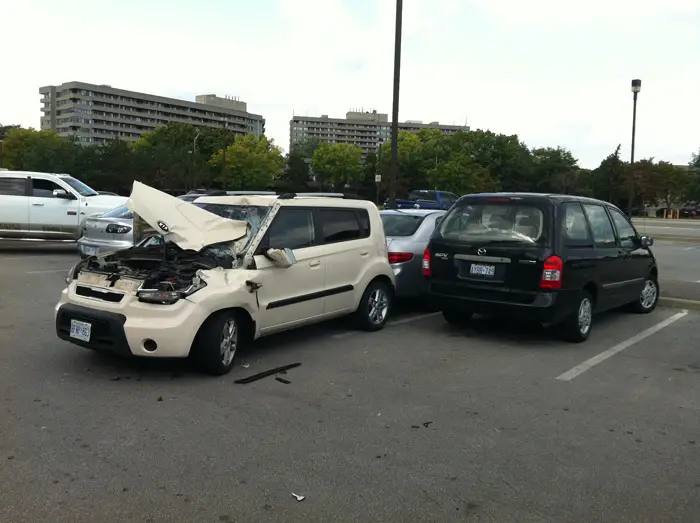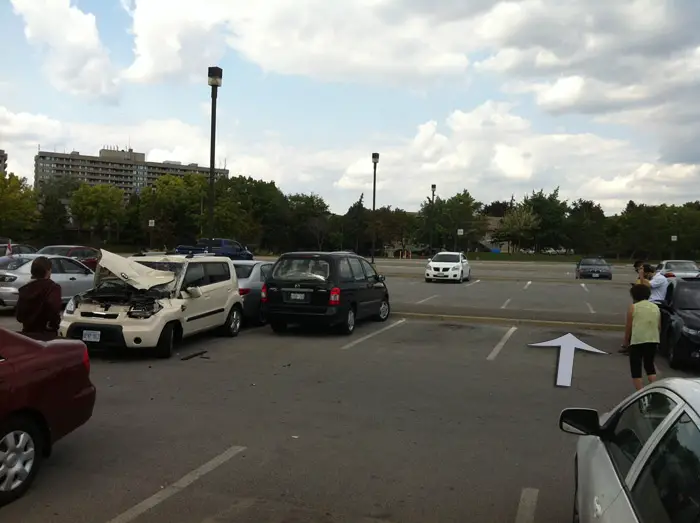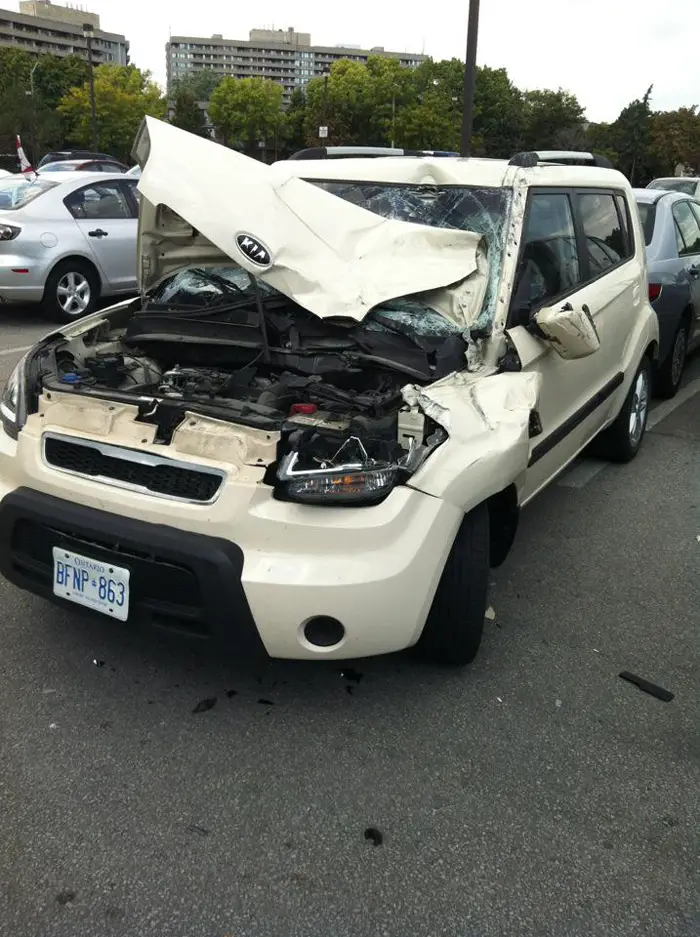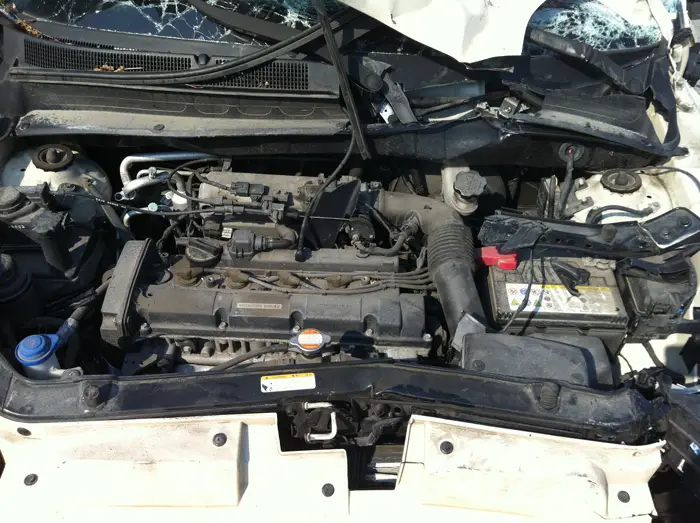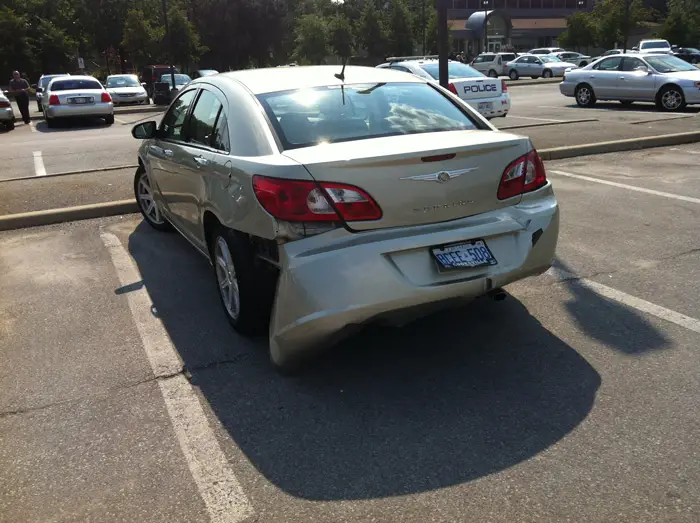 Thanks to people who saw the accident the owner of the Sebring didn't get very far in his attempts to escape and once the Police arrived he offered up a simple explanation: "I thought I just bumped a wall".
On the plus side we are shopping for a new Stance Is Everything support vehicle this weekend, but don't be surprised if Lyndsey picks out another Soul.
Site Updates
The CSCS Season Finale and the Stretch & Poke Season Finale take place this Sunday at Toronto Motorsports Park Cayuga. The weather is getting pretty cool pretty quick so this may just be the last big outdoor event of the season.
Flashback Friday
Here's a look back some of my favourite shots/vehicles from the CSCS Season so far.
CSCS 2012 Round One – Toronto Motorsports Park Cayuga
2012 CSCS Season Opener: Pt. 1
2012 CSCS Season Opener: Pt. 2
CSCS 2012 Round Two – Grand Bend Motorplex
CSCS Beach Burnout 2012 Pt. 1
CSCS Beach Burnout 2012 Pt. 2
CSCS 2012 Round Two – Canadian Tire Motorsports Park (Mosport)