Travelling, studying, and living abroad is often a once in a life time opportunity and those fortunate enough to do so are usually forced to sacrifice quite a bit. In fact it is regularly said that the best philosophy to have when living life on the road is to pack light and never acquire items you are not willing to walk away from at a moments notice.
For car enthusiasts, this mentality can be a bit of a problem because very few of us are willing to give up our cars, or passion for modifying them, at the drop of a hat.
Neil, who's main residence is –or perhaps the correct term now would be was– here in Toronto has spent the last few years darting back and forth across the pond where on one side he had a very nice bagged MKV and on the other he had… well nothing really.
Obviously that needed to change so after a brief search Neil scooped up a MKII Jetta as his European runabout and in short order it was wound down on Weitic coils with Mcguyvered skateboard wheels serving as bump stops.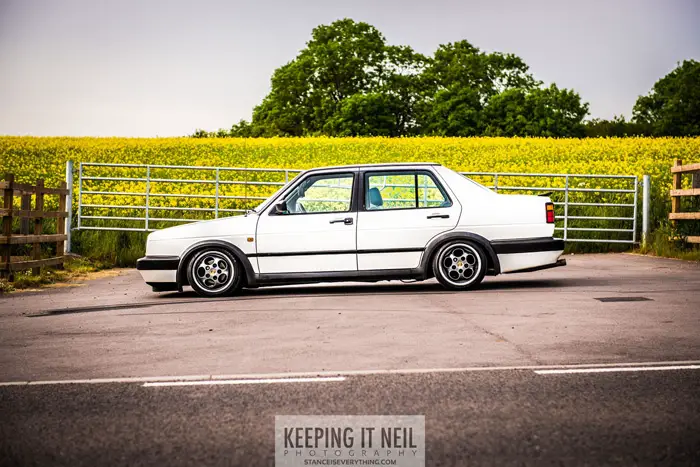 After initially fitting Porsche 'teledials' to the car and not being quite satisfied Neil embarked on a search for something a little more unique. A little treasure hunting later and he wound up with a completely one off set of Image Racing Wheels.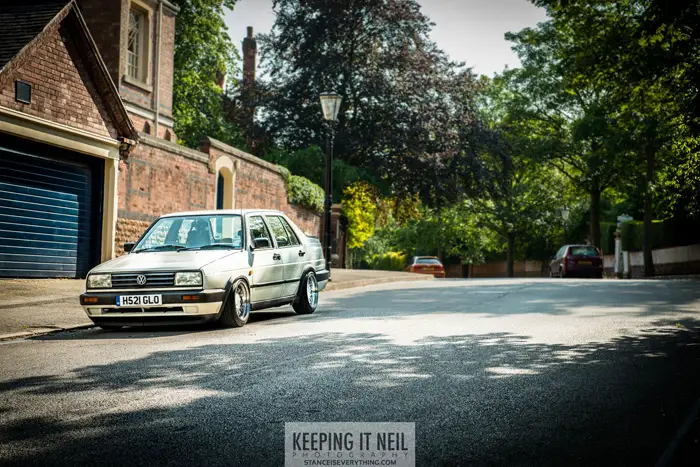 Originally built for a 90's Jaguar race car (and thought forever lost by the manufacturer) these 16×9 splits have been re-drilled to 4×100 and given a proper refurbishing.
Now they are an exceptional, unique, period correct addition that work great with the stock Euro MK2 exterior.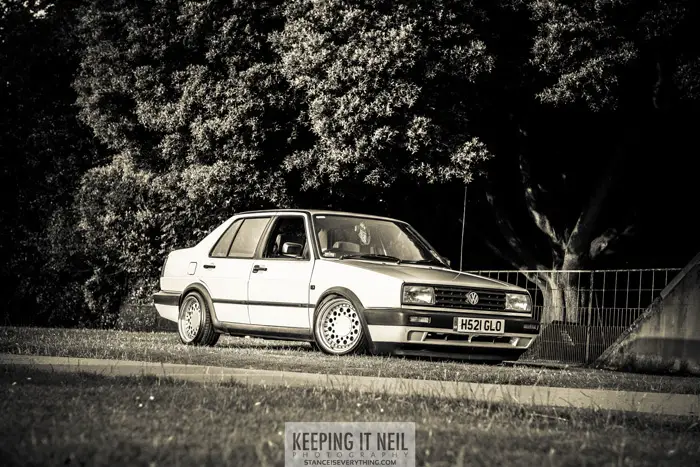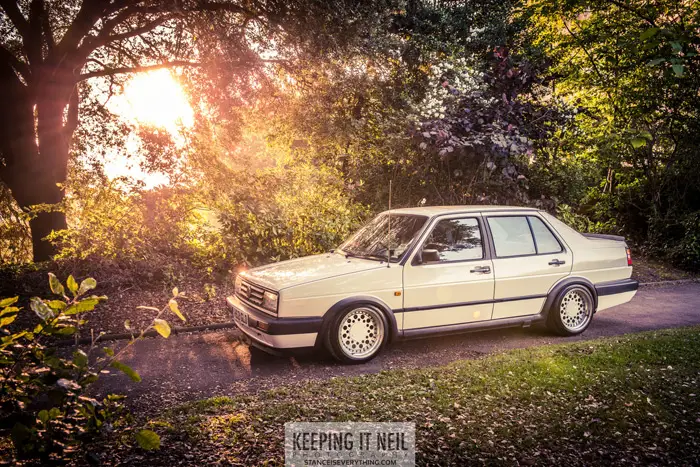 Of course wheels and a drop are not the end of the plans Neil has for the car and the future will see the slightly modified 1.6L motor yanked in favour of a force fed VR6.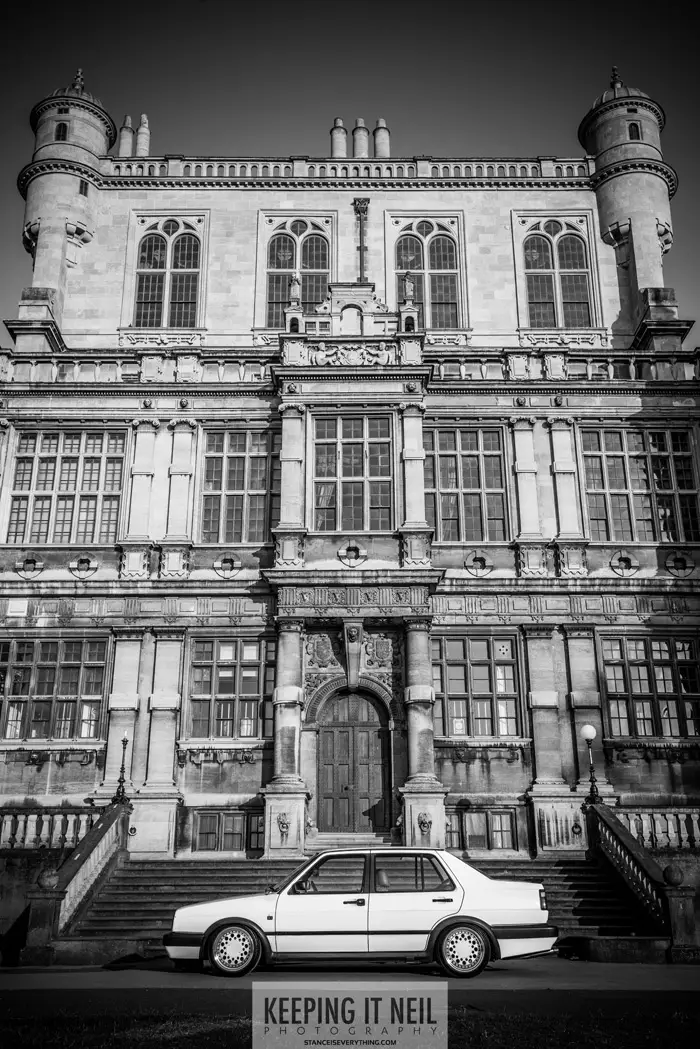 Until then this Jetta serves as the perfect way for him and his new fiancée Scarlett to ride around the English country side in style. Perhaps the next time we see this car Just Married will be scrawled on the back window.
Modification List
Engine
Webber downdraft carb
GTI Cam
Custom Exhaust
Suspension
Weitec coilvers
Skateboard wheel bump stops
Interior
NOS interior
Mk1 Jetta Wolfsburg wheel
Photo Credit: Neil Kates
Congratulations once again Neil!