If I am to be perfectly honest it took me a awhile to warm up to Mazda's last production kick at the rotary can. In stock trim the RX-8 didn't do a whole lot for me and many I saw at shows were hilariously over the top.
It wasn't until I saw Moneesh's car  that I realized the RX-8 really just needs a refined tasteful touch to look 'just right'.
This type of to-the-point modification just so happens to be the sort that Low Level out of Quebec focuses on.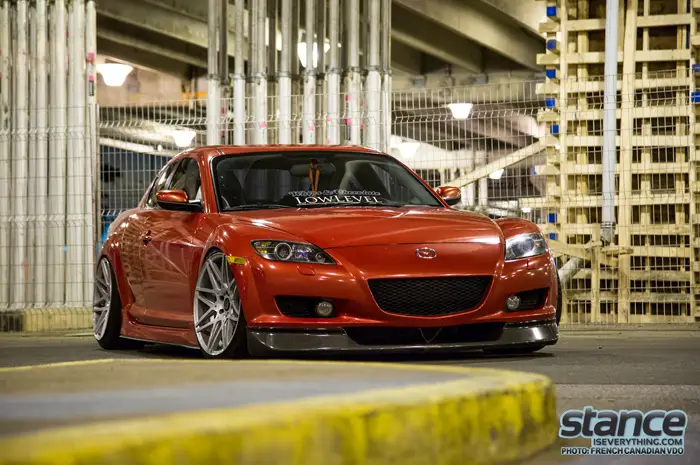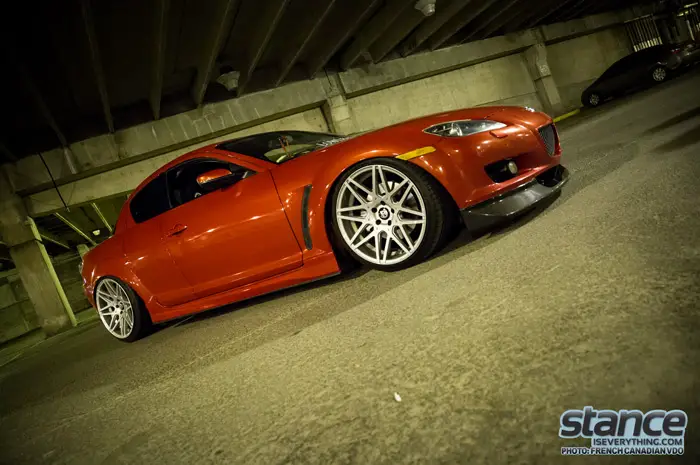 Just like like fellow TL driving Low Level member Alex, Max has focused almost all of his modification efforts into ride height and wheel fitment.
Impressively large (19×9.5/10.5) VIP Modular VRC13 wheels fill the fender wells while Stance Super Sport coilovers do their best to keep undercarriage from hitting the ground and tire from hitting fender.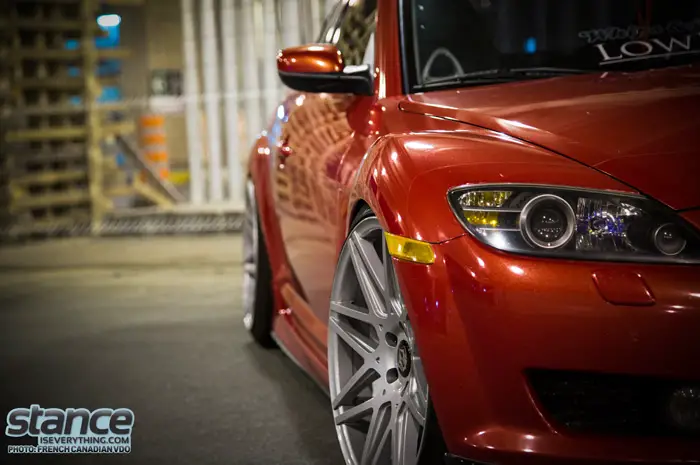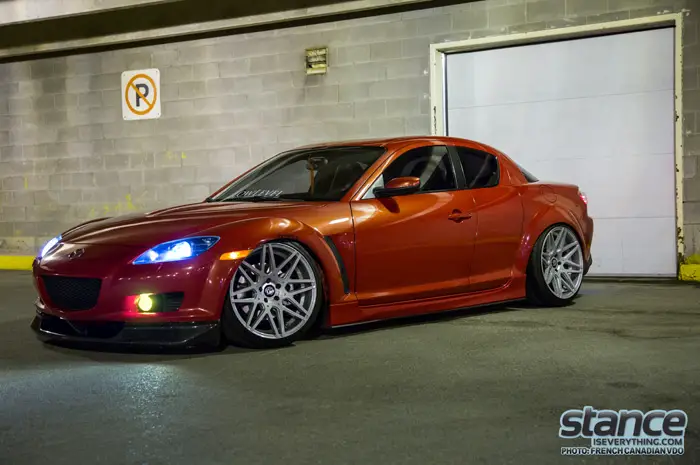 When the road is smooth enough to put some power down –which is not often in Quebec– an Agency power catback /race pipe combo belts out the unique sound that only a rotary can make.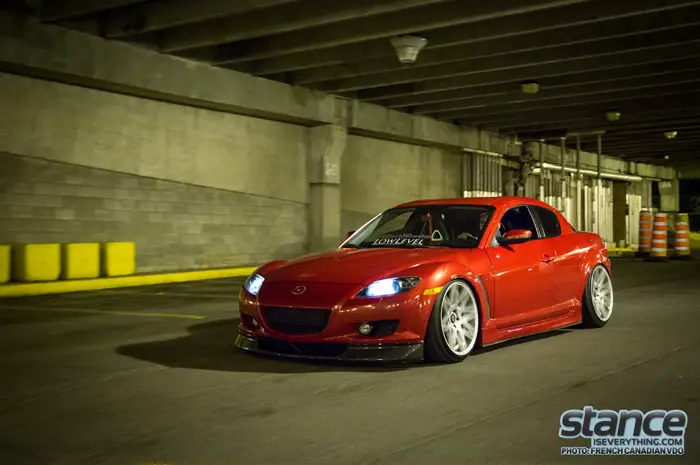 Subtle and simple Max's RX-8 is another excellent representation of the clean cars coming out of the Quebec area brought to you by French Canadian VDO.
As always no FCVDO post is complete without video so enjoy this one below which really captures how impressive Max's car looks rolling.