Thought trikes were a 2013 WTF Fridays thing? Think again because this Cavalier based trike is just too damn 'wtf?' not to post.
After presumably being on the losing end of a collision the rear end of this red third generation Cavalier has been axed in favour of a mess of tubing, a large rear wheel, and a formidable wing.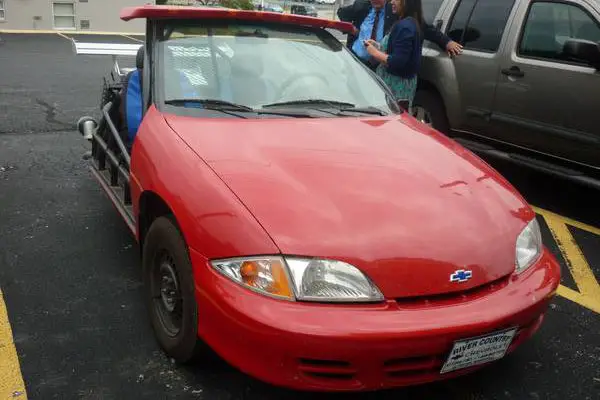 The (now removed) craiglist ad typically didn't go into detail regarding how (or why!) this came to be but does boast working AC and Heat.
How well said things actually work probably greatly depends on how fast you are going, but at least you have an awesome wind shield visor to keep the sun out of your eyes.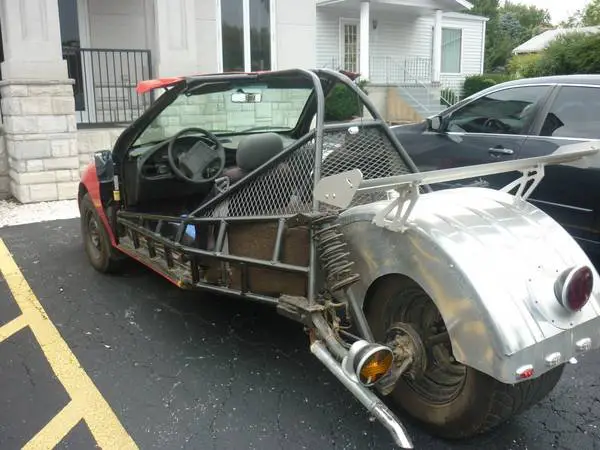 The asking price was a surprising $4,500 which the owner stated he needed to pay for medical bills, whether or not the medical bills are the direct result of an accident in said trike, or the cause of the idea behind this magnificent specimen may never know.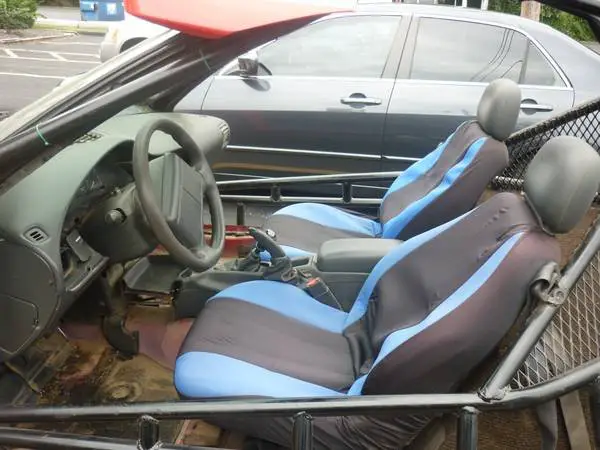 It is titled as a custom vehicle which means if you are in Springfield and looking for something bizarre to drive around this could be just right for you.
Though I doubt many of you are in the market….