According to the disembodied voices on the television without pictures winter officially ends tonight.
However with the winter we've had thus far I wouldn't be rushing to put your summer wheels on any time soon as I wouldn't be surprised if another snowstorm rolled through to ruin everyone's optimism.
On a more positive note weather be damned this '53 GMC pickup from Motor City Rat Rods looks pretty damn gnarly.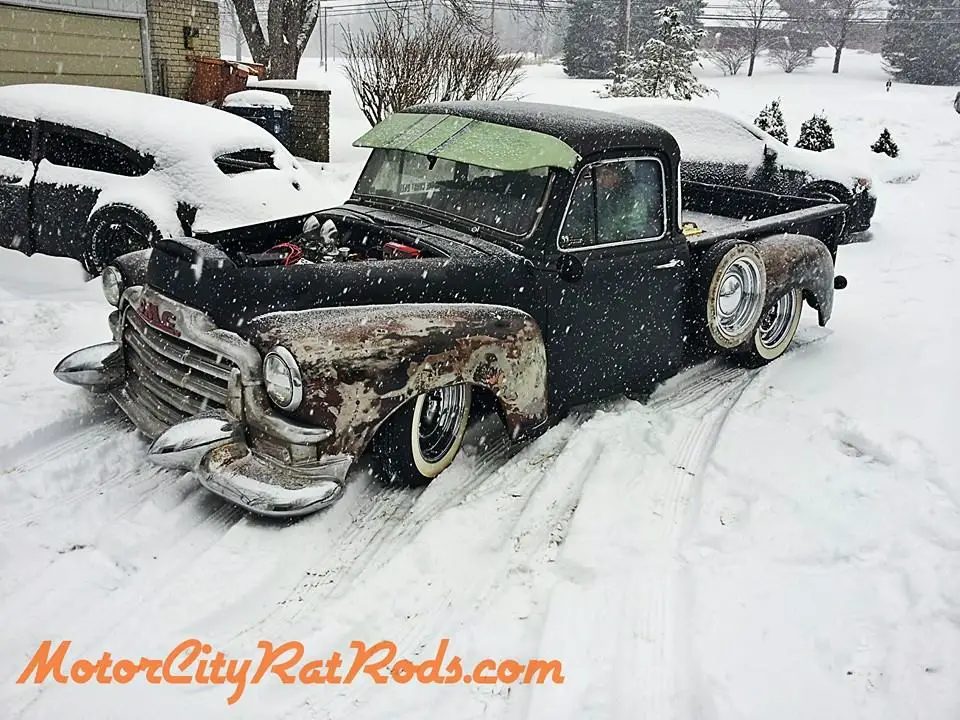 The photo above is actually from the day the owner picked it up, Mother Nature's sense of humour knows no bounds.