While the Toronto Ruckus/Zuma/Met/Jazz scene has been simmering for a few years now it's activity has mostly slipped under the noses of anyone who wasn't explicitly looking for it.
This is mostly due to the fact that previously there were no local vendors dedicated to this niche market, and for a hobby to experience rapid positive growth it needs to become relatively easily accessible to the lay person without getting watered down.
Here to change things, and continue to steer the scene in the right direction, is Mini Moto lab. Run by Anthony, and Aidan (die hard mini moto enthusiasts in  their own right) Mini Moto Lab is the first dedicated Ruckus/Zuma/Met/Jazz shop in Canada and is dedicated strictly to bringing in only the best of parts.
After putting in  a few months of ground work building relationships with companies in Japan and abroad Aidan and Anthony officially opened the doors to their brick and morter store (a companion to their online business)  June 1st 2014.
Personally I've only taken a bit of a curious glance at the mini moto scene, so I wasn't sure what to expect from the grand opening, but I must admit it was really interesting to see the level of detail that goes into these builds.
Like any wheeled hobby it looks like these little bikes would take all the money out of your wallet at the drop of a hat!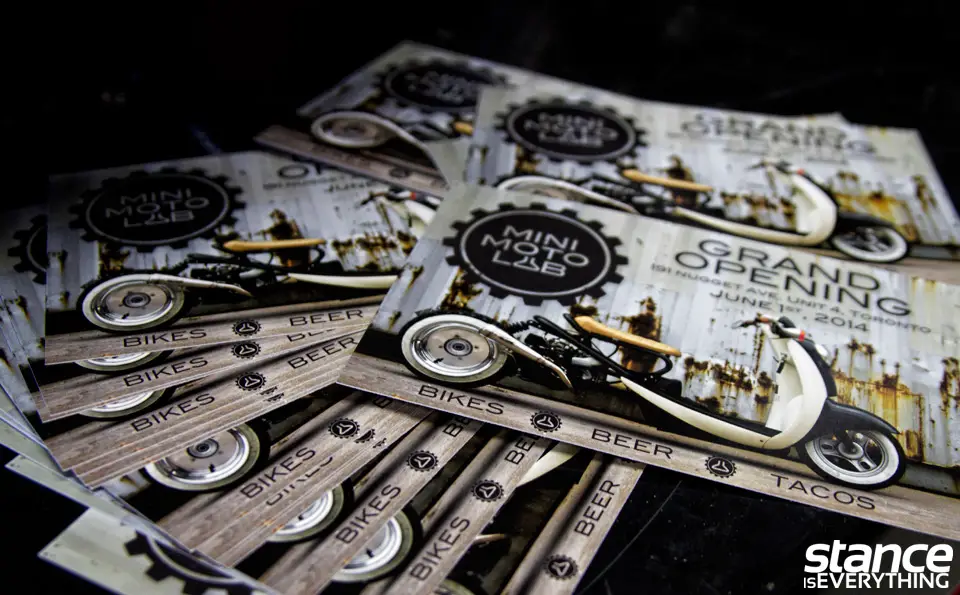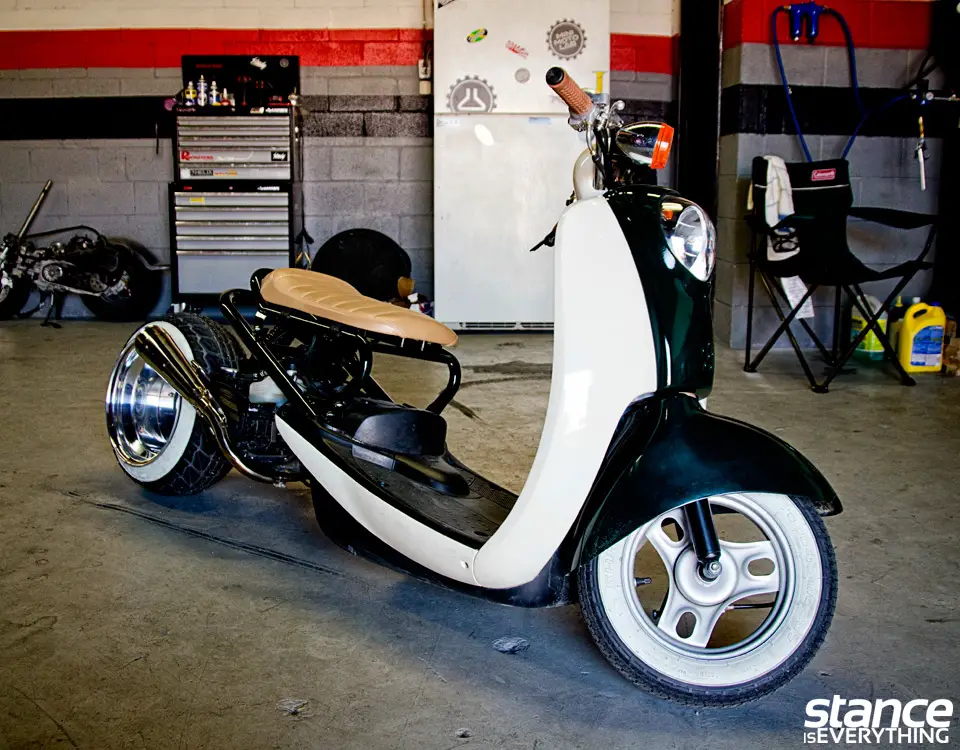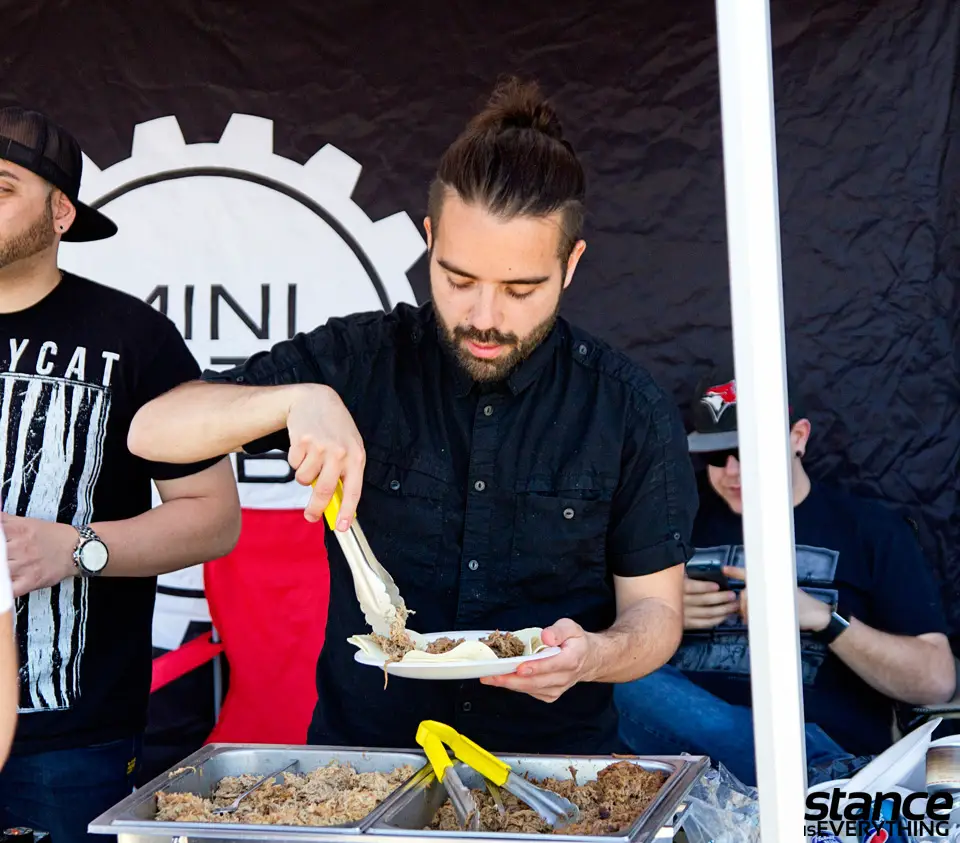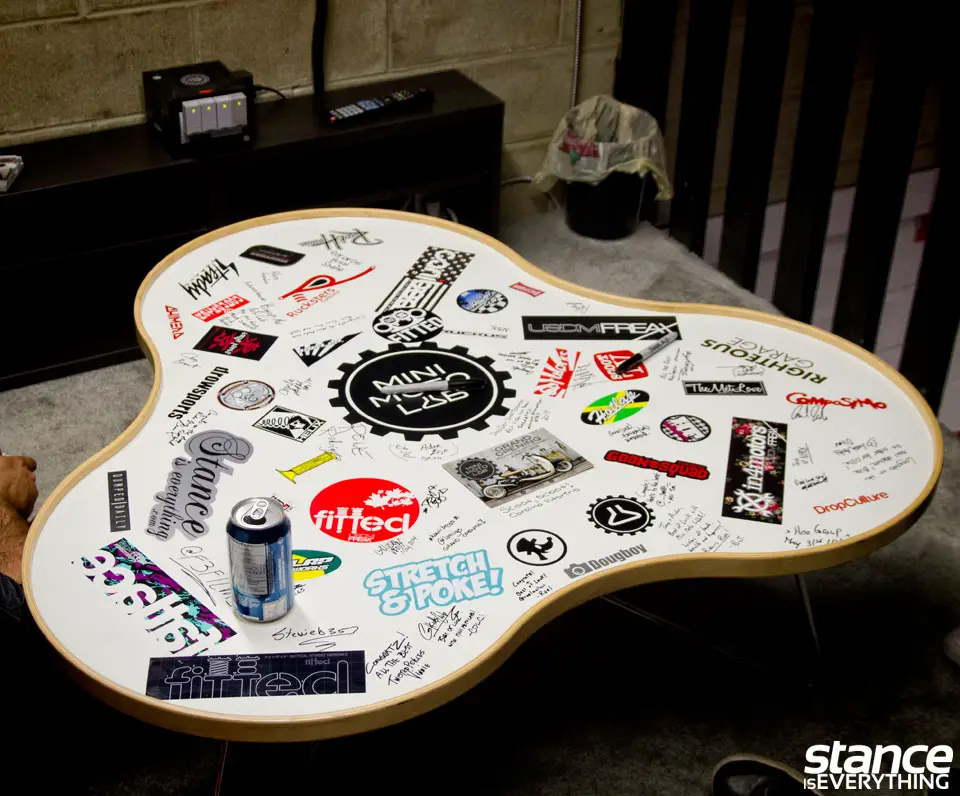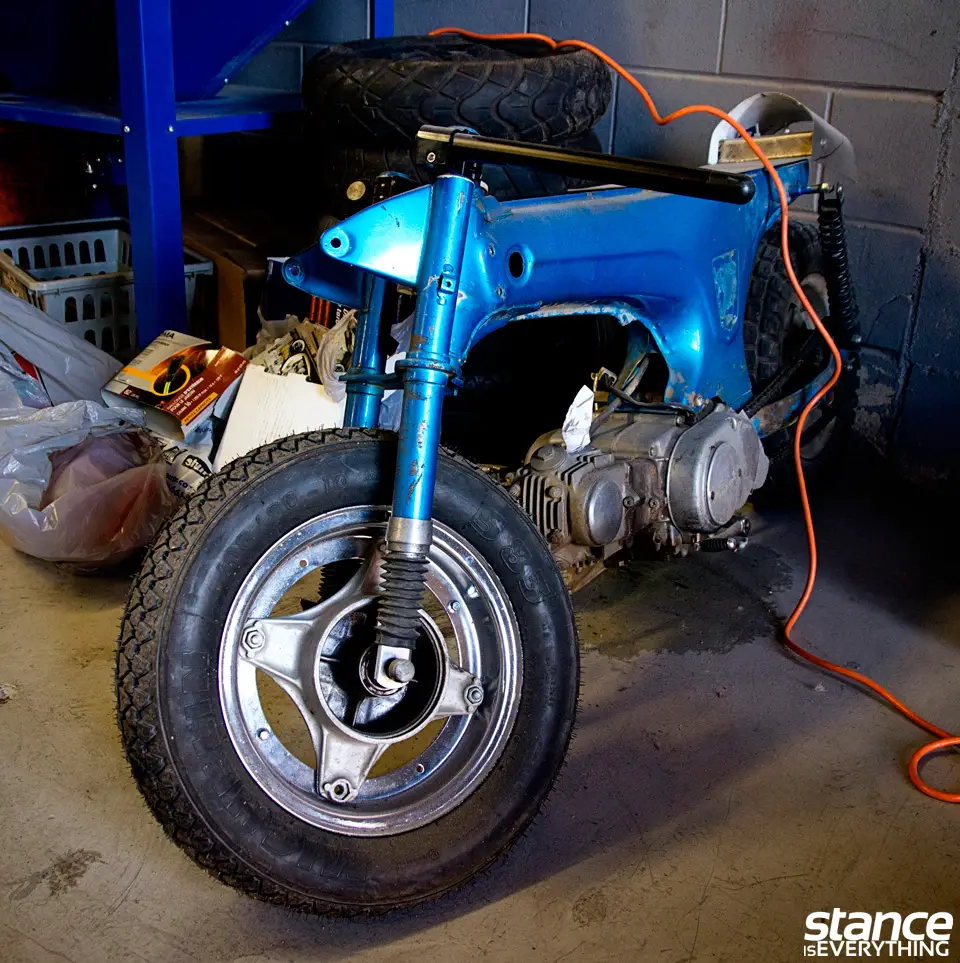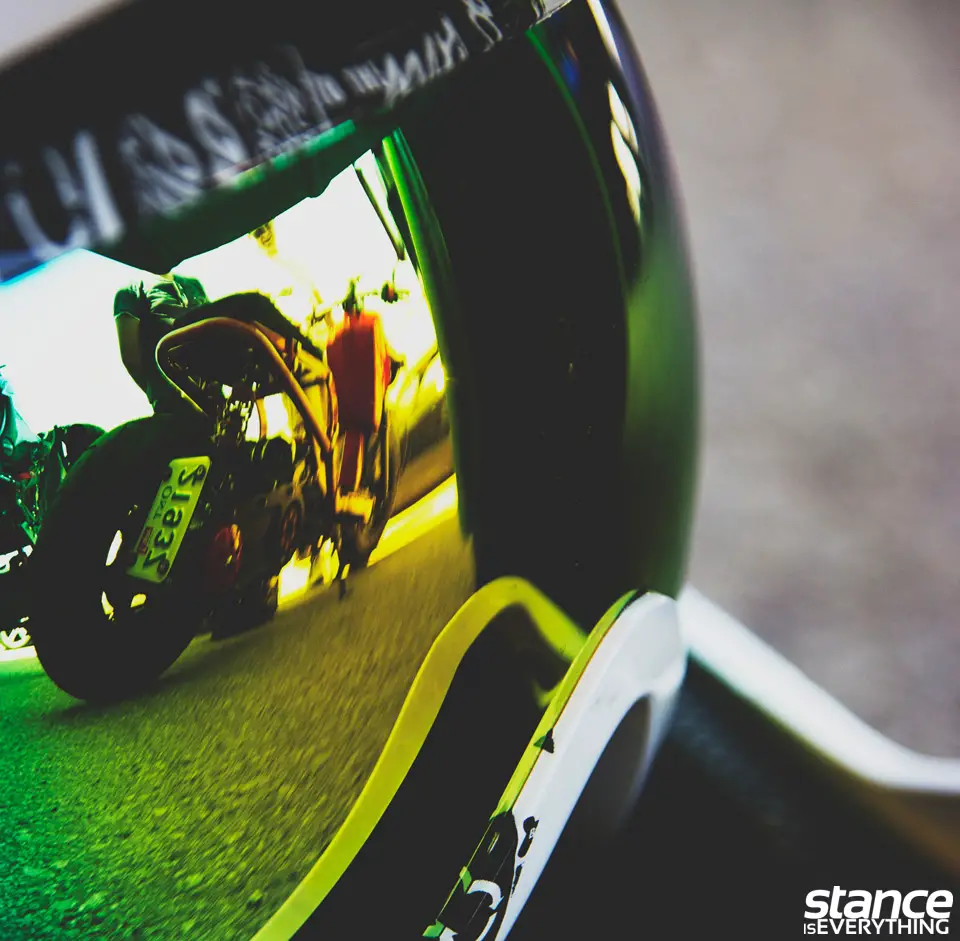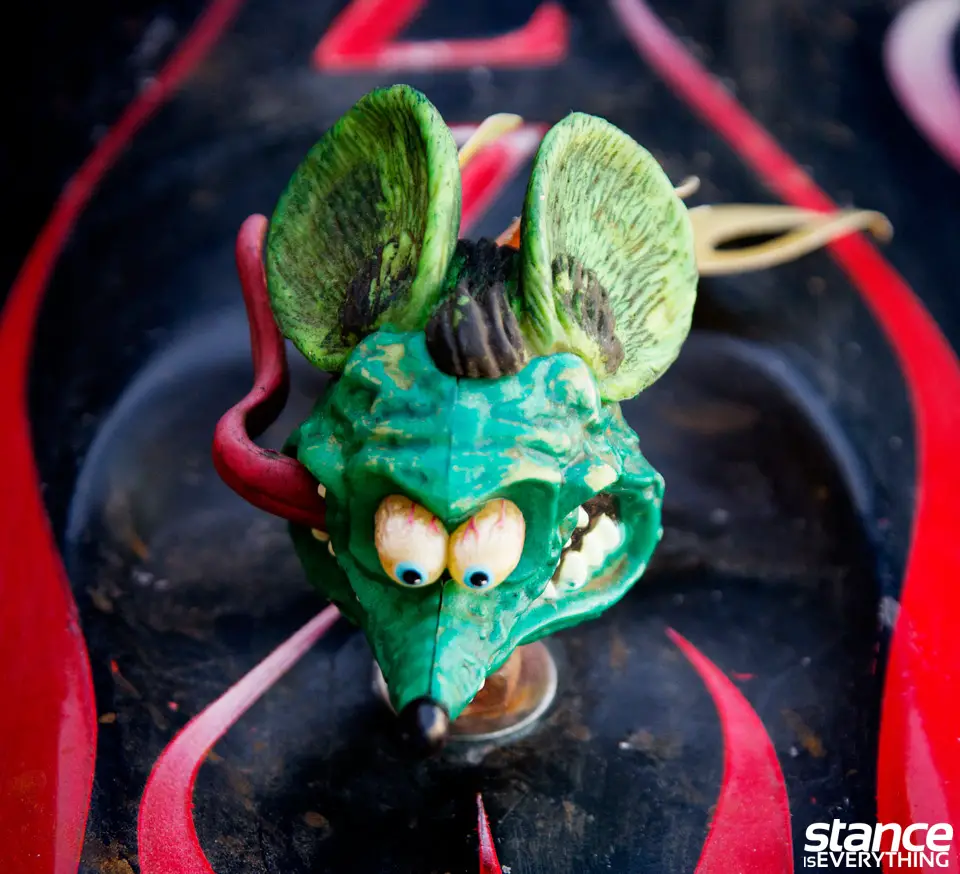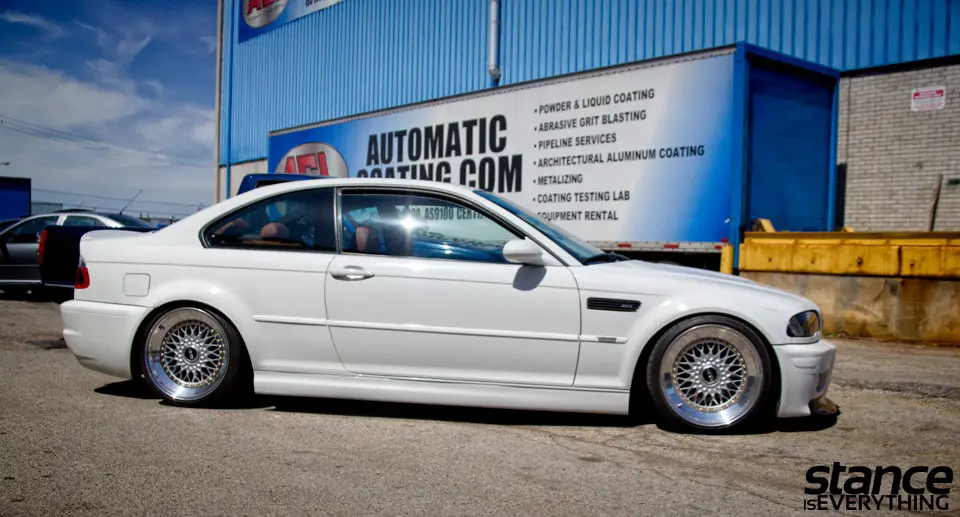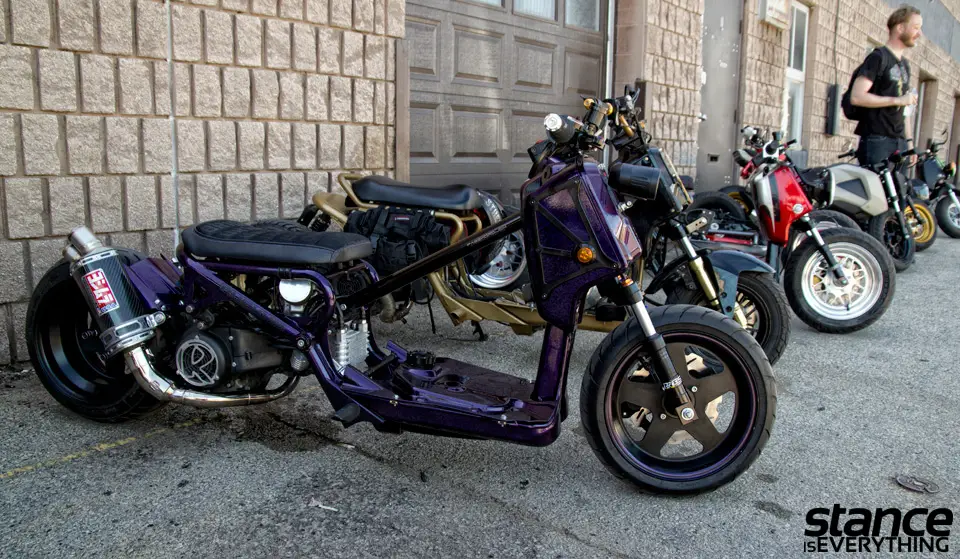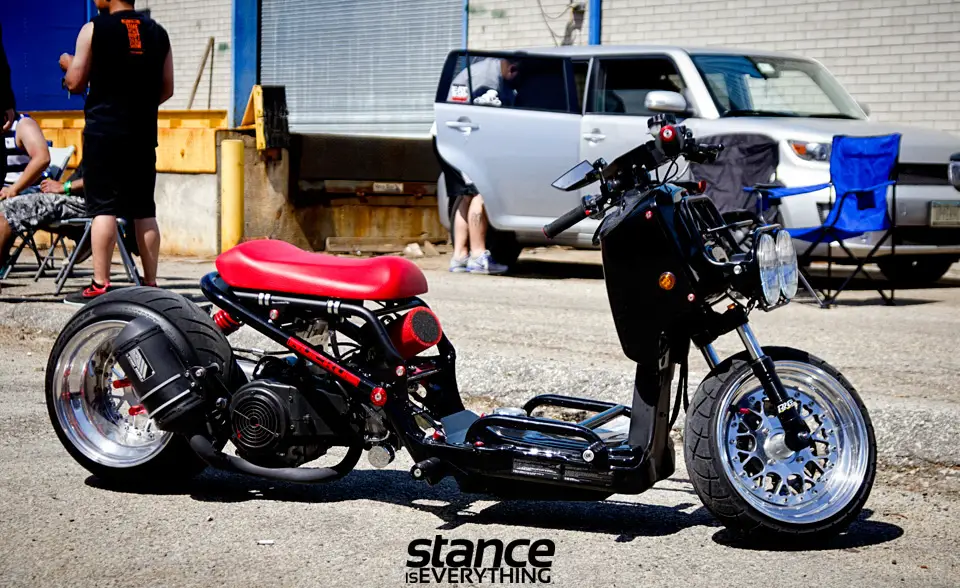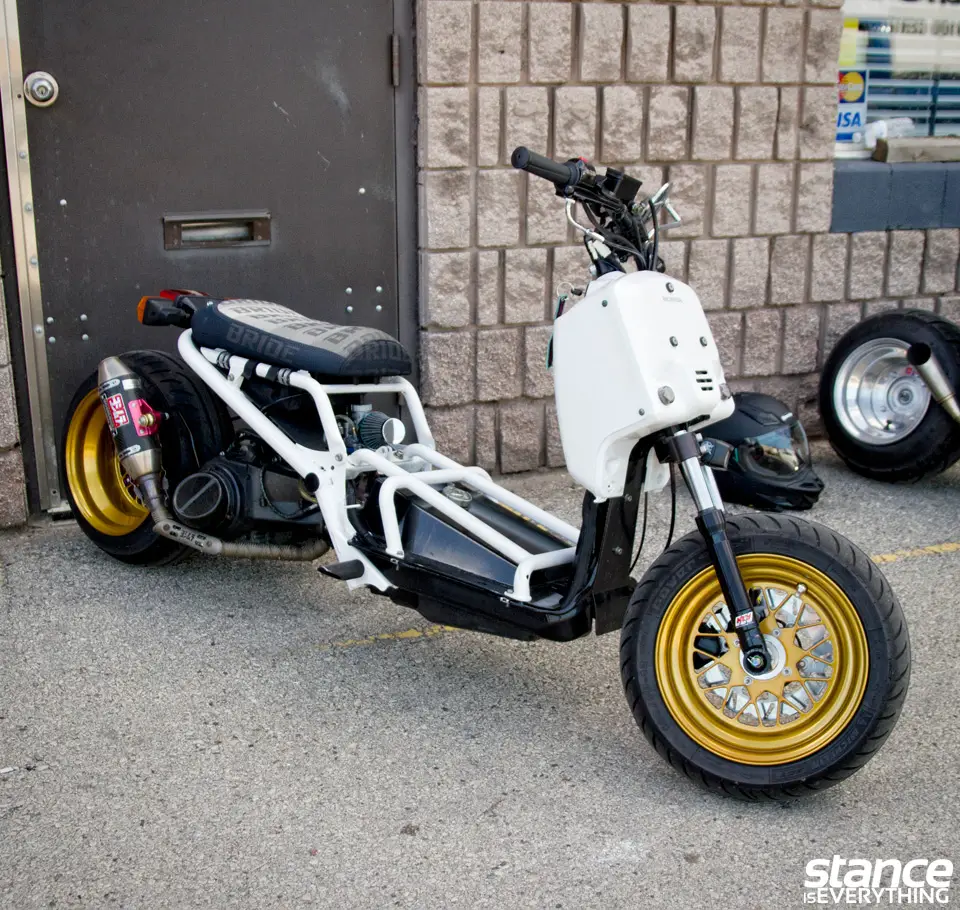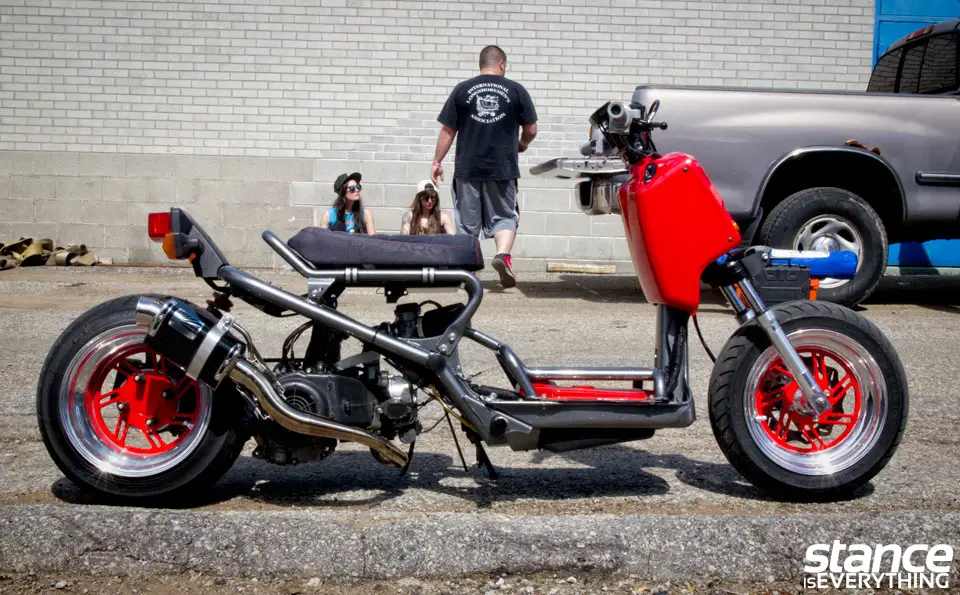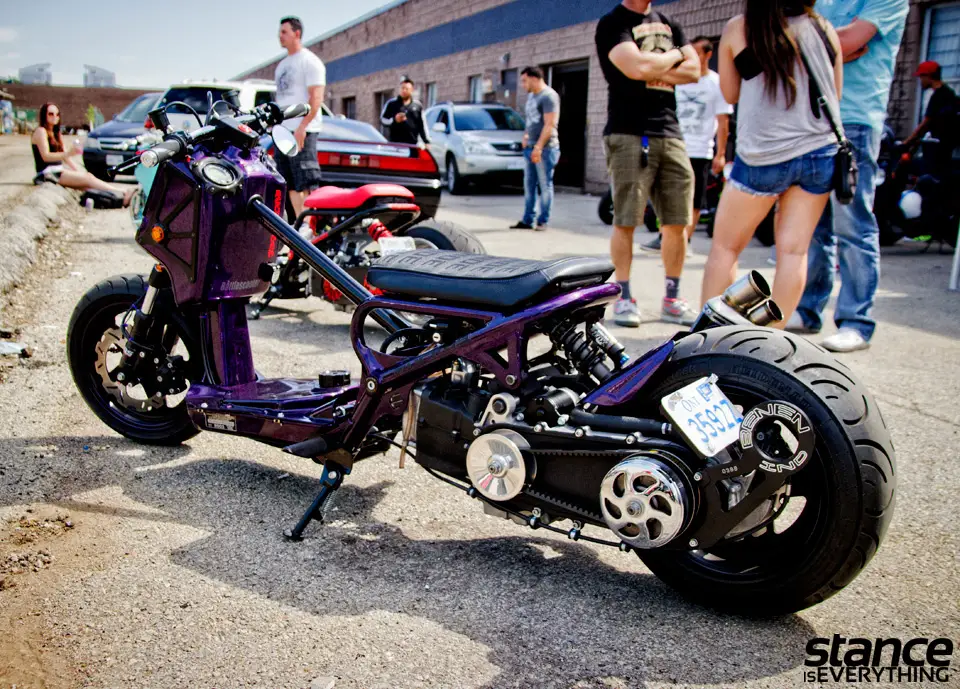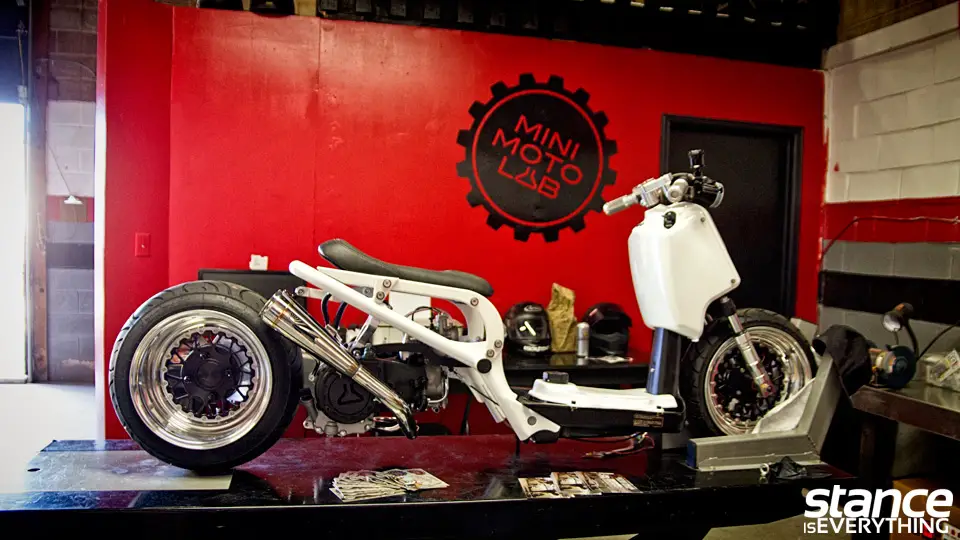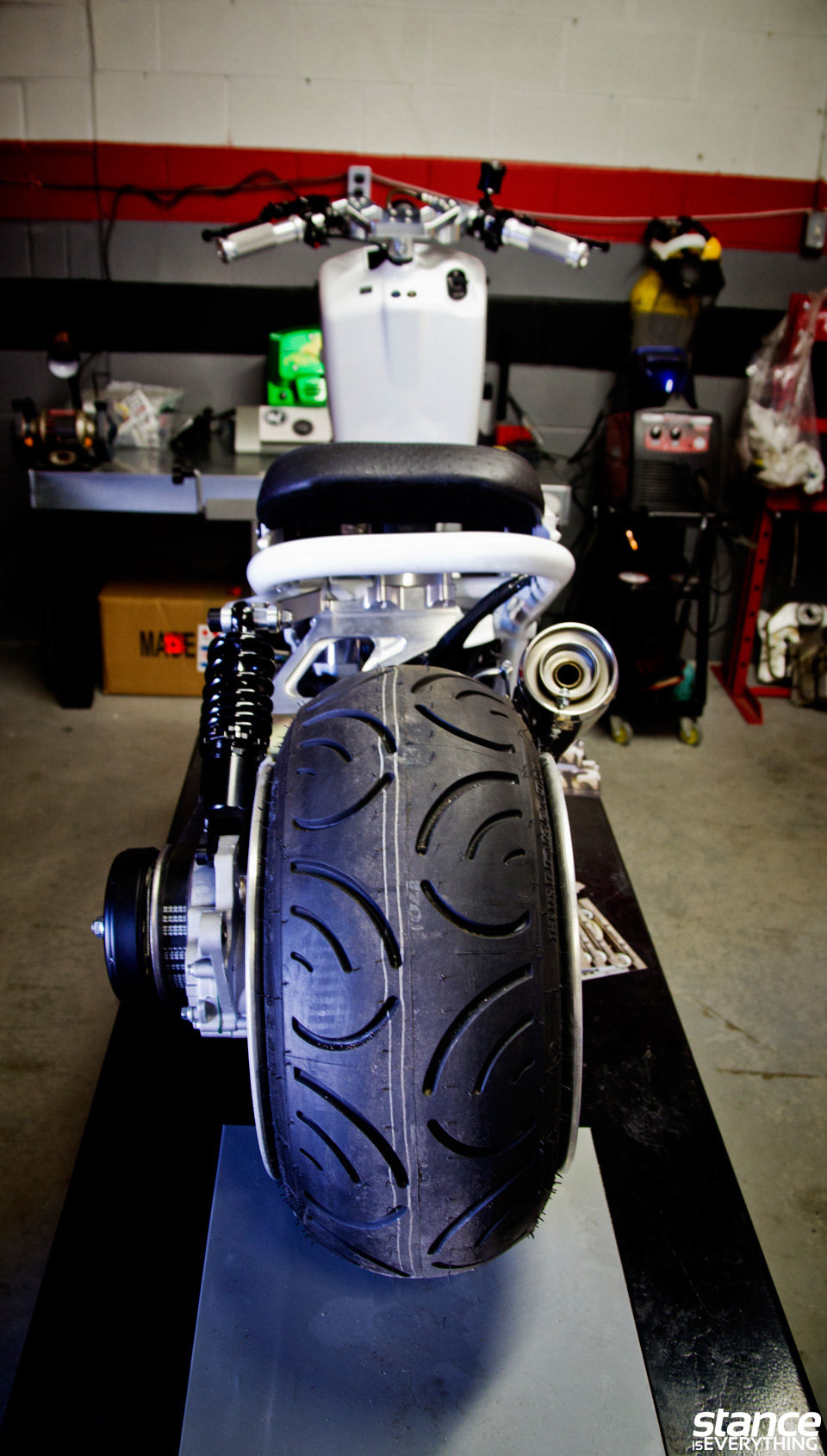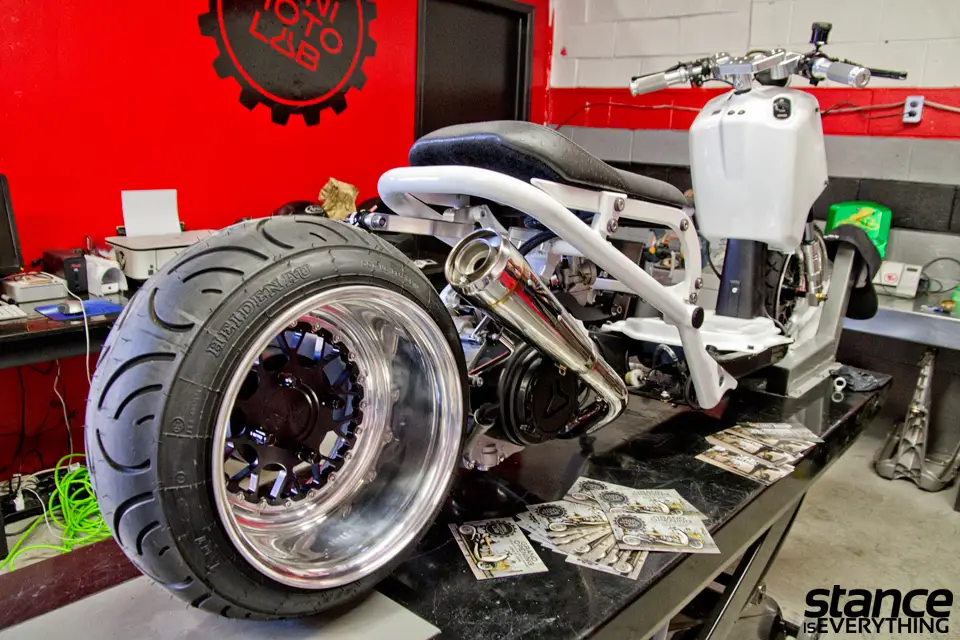 If mini motos are your thing I definitely recommend checking out minimotolab.com and following them on facebook. When it comes to growing the scene here in Toronto and aborad there really couldn't be two better people to do it.