After posting the rear wheel drive Sunbird a few weeks ago, and being shown a rear wheel drive first generation Cavalier Z28 shortly after, I felt it was high time for a rear wheel drive conversion Theme Tuesday.
After vanishing down the rabbit hole of RWD builds for some time I realized that this theme will no doubt be multiple renditions simply because their are a TON of awesome conversions out there.
For this first edition I've limited things strictly to cars that were FWD from the factory, and omit all wheel drive to rear wheel conversions.
I've also loosely ordered these by level of ridiculousness.
KLZE RWD Probe
When searching for RWD conversions this is actually one of the first projects that pops up. This build is the odd duck of the bunch because it uses the motor the car orignally came with just rotated.
Miata parts come through with the assist for suspension and the like.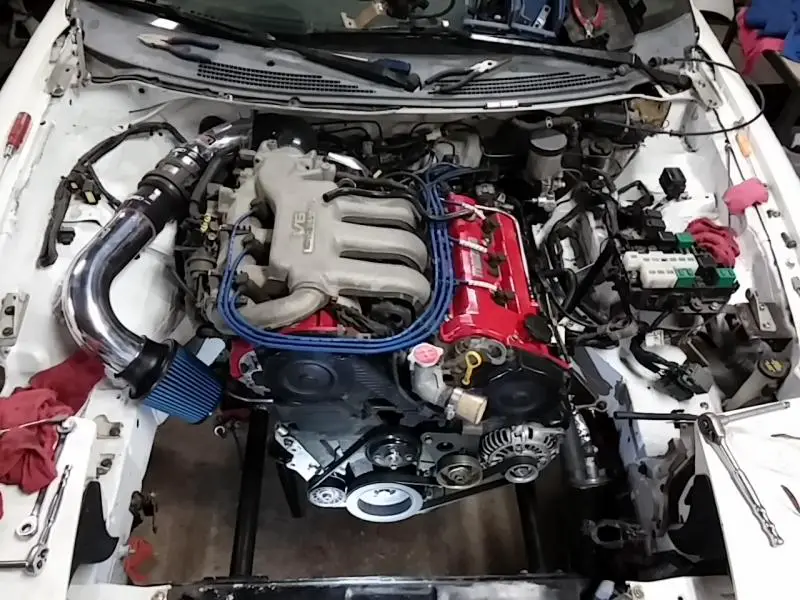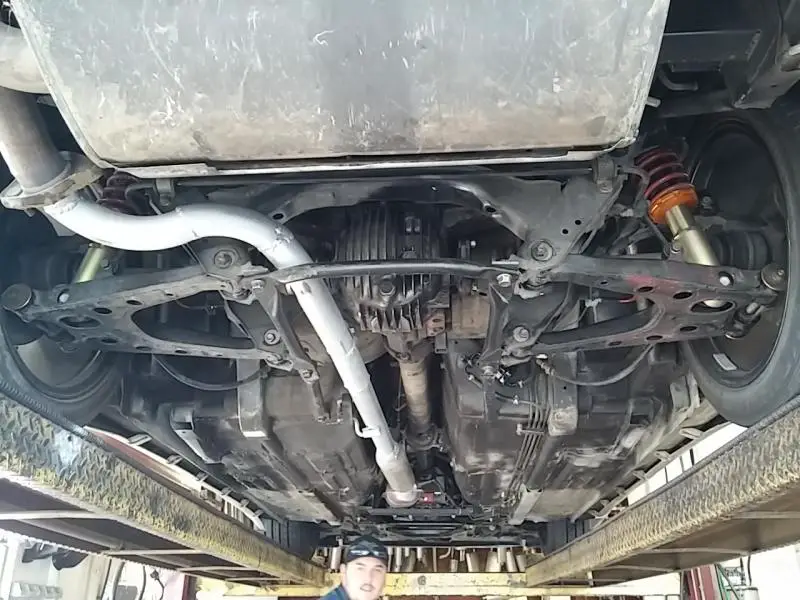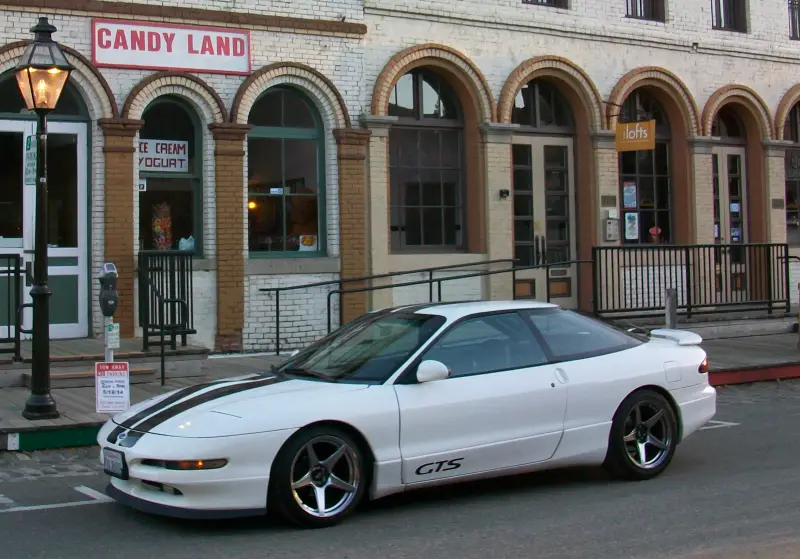 The very detailed build thread is right here.
F20C Civic
The only reason I am including this one so early on in the post is because I can't really find much of any information on it, and being completed in 2010 it's fairly old.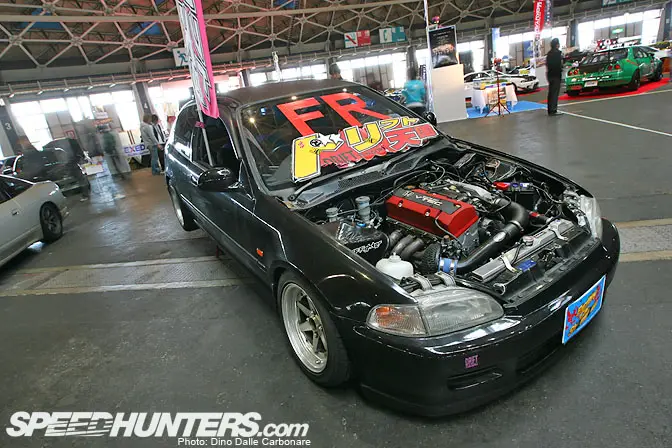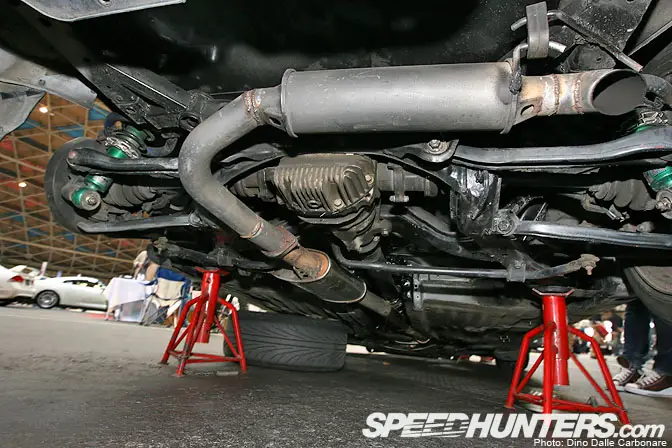 However it's probably some of the best converted car drifting I have seen.
9 Second Geo Metro
This particular car is actually from a 2009 WTF Friday post but was to good not to bring back. It's really a Metro shell over a toube frame and GNX turbo V6 but I am 100% ok with that.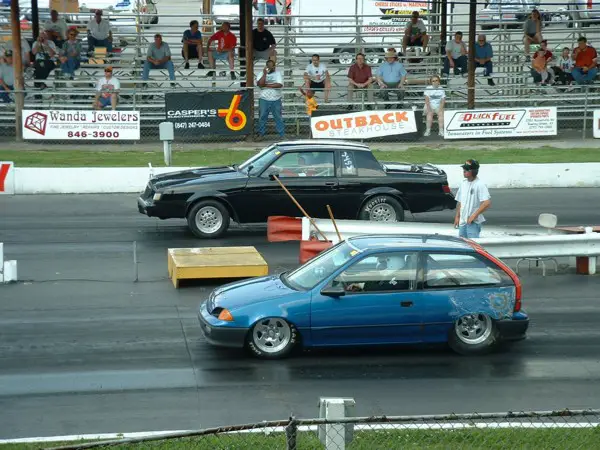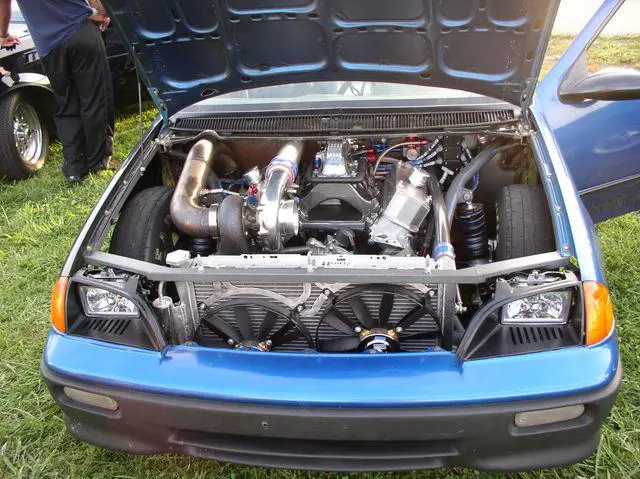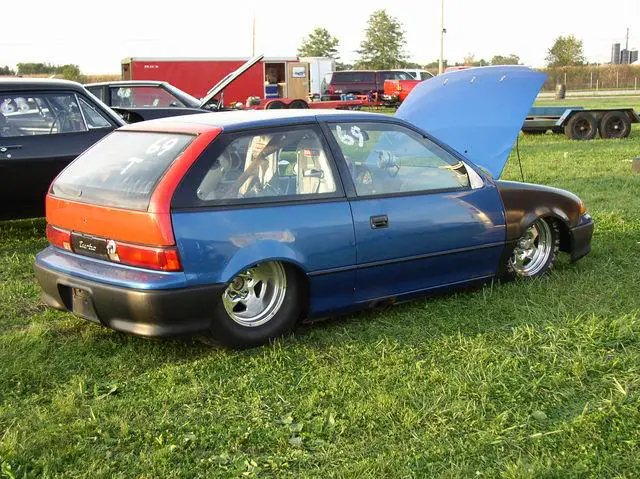 Wonder if it is still around?
Rover Powered MK1
Over the weekend Speed Hunters posted a photo of this car on their instagram and I was instantly intrigued. After Forge Motorsports (who had the car at their booth) couldn't come up with more photos I asked on the fanpage and was set down the path to find a bit more.
The car is clean as hell and actually has a Rover v8 under the hood not your typical Chevy for Ford mill.
Speedhunters has a few more photos of the car from 2010 here.
Vorsche
Another WTF Friday veteran is the 'Vorsche' which is, as the name implies, a Porsche motivated MKII Volkswagen Golf. For this build parts largely came from the Porsche 944 chassis.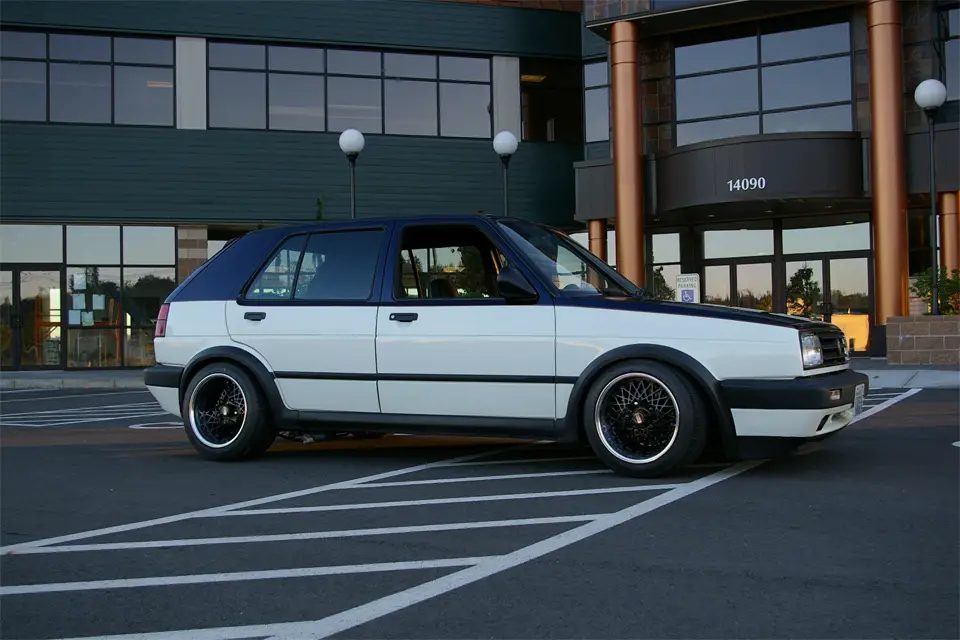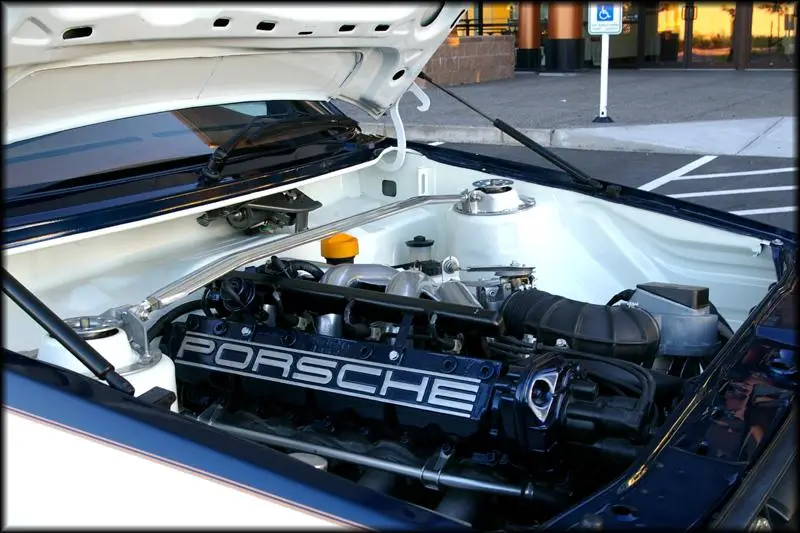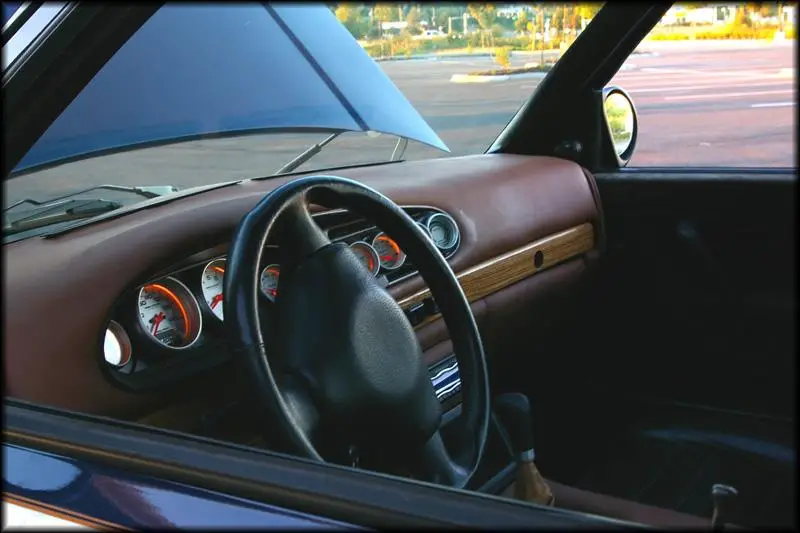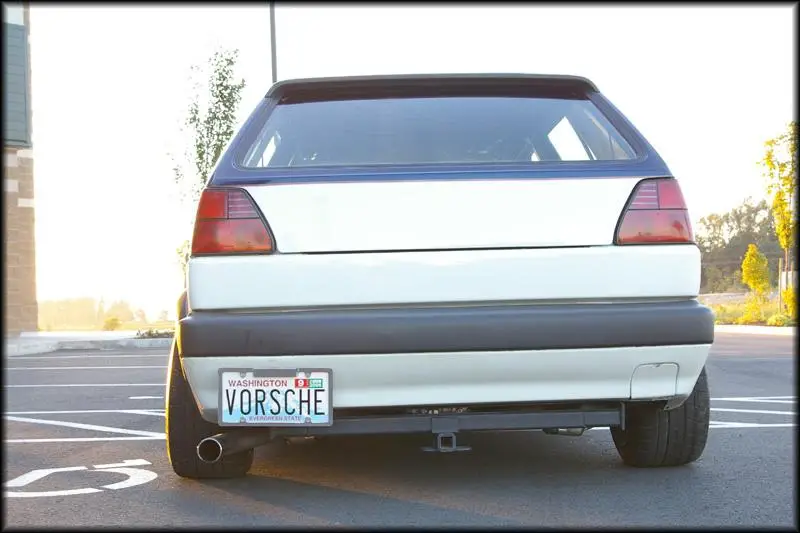 The Vorsche build is here on badassassdubs, though I am not sure where the car is today.
Ziggy Built F20 Powered DC Integra
This car popped up in Wekfest coverage a few years back and since then there has not really been to much else about it.
Anyone from Cali know more about this car, is it a driver or just a in your face show piece?
LSX Cavalier
This appeared in the LS In Everything Theme Tuesday (which this post could double as with a few additions) and since then I've seen it pop up at various minitruck centric shows here and there.
I cannot seem to find a build thread but I do know it's another tube frame car sitting underneath a FWD body.
Twin Turbo LS1 Powered VW Golf
An LS with two snails hanging off it, stuffed into a MK4, and slid around a track, what's not to like? Well maybe the fact that it started as a real R32… but if you look past that this car built by Dala Performance is pretty damn awesome.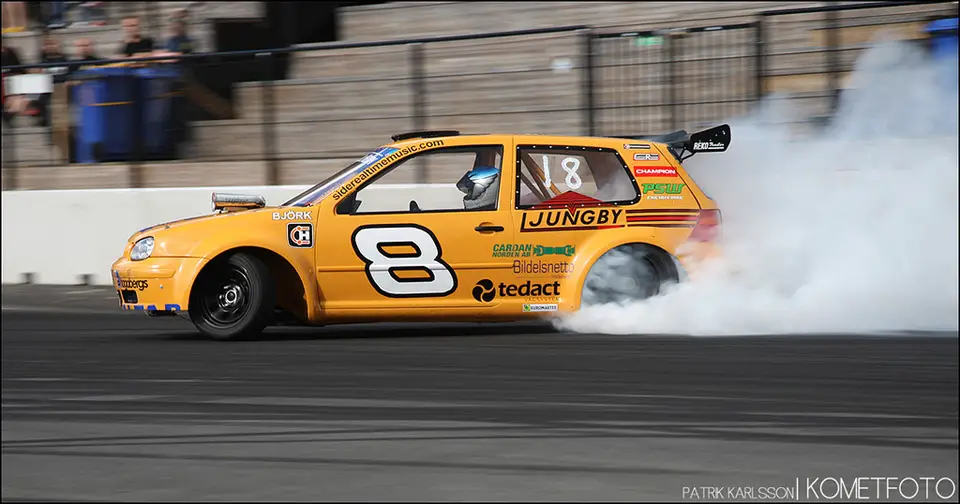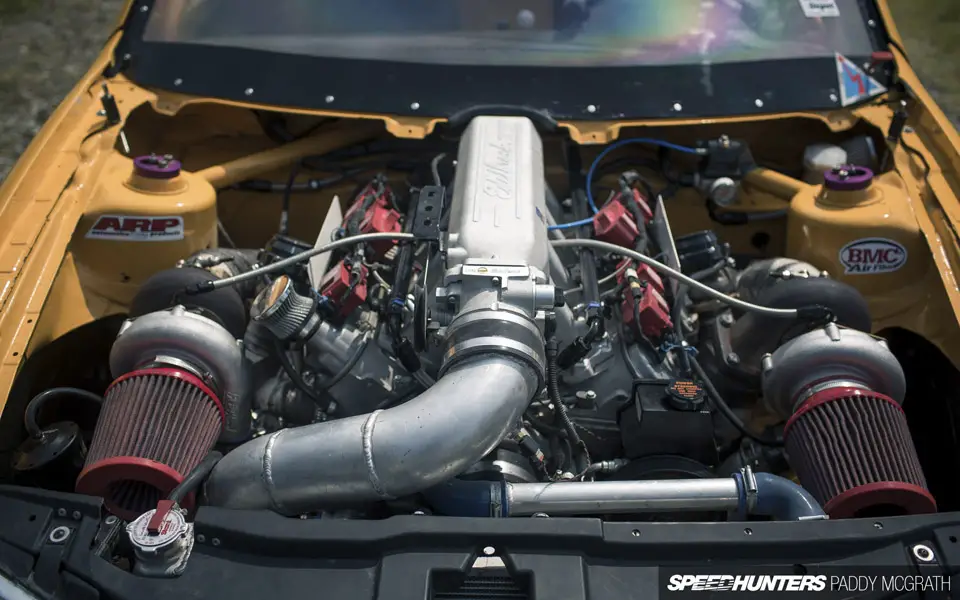 There's coverage of this car scattered over the internet but SpeedHunters has the most recent feature I've found.
The Mustegra
Unlike the Ziggy built Integra above this Integra isn't really much of a Honda (Acura) any more but rather a Mustang in import skin. It's currently in pieces destined to be put back together sometime in the future but even if it doesn't it was an awesome project and huge middle finger to both he Import and Domestic crowd.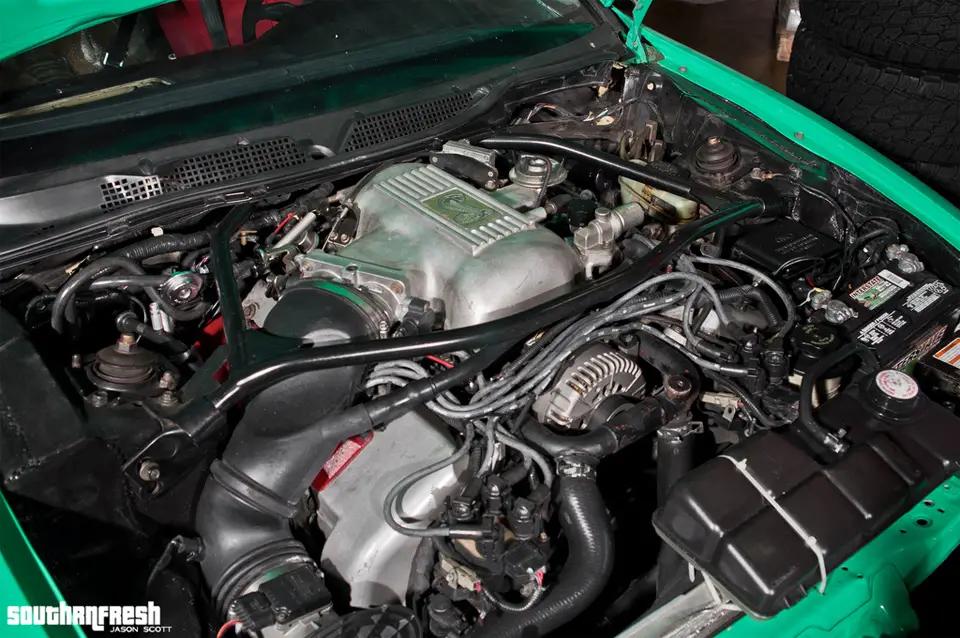 This car too was the subject of a WTF Friday post and it's got an active Facebook fan page if you want more info.
SR20DET Powered CRX
Going to end off with this one because while I've seen a few RWD CRX conversions I never really expected any of them to be powered by a SR20. This car comes from Greece and looks and sounds pretty beastly.
There's a feature of the car here on nafsclick and while it's not in English, and the translated page comes out a bit choppy, it does have a lot of high res photos of the car.
Suggestions for part 2? Let me know in the comments below.