I've seen and (and normally posted) quite a few crazy builds so I am getting pretty a custom to bizarre combinations of car and motor but this particular one caught me wayyyy off guard.
Fabrication aside the owner/builder deserves a round of applause for just getting through the amount of hate that comes along with telling people you are going to dress a 97 Mustang Cobra in 94 Acura clothes.
Admittedly I skimmed the 46 page build thread pretty quickly last night (I went back this morning to read in greater detail and I am currently on page 22)  but not fast enough to the point where I didn't see the owner field every question and negative criticism with a level head. More people need to take criticism on the internet as well as this guy.
Surprisingly the wheel base of the Cobra and the wheelbase of an Integra are not all that far apart so his plan of attack was fairly straight forward, he cut off the 'Stang from about the rockers up and did the same to the Integra.  With a little bit of American voodoo, a welder, some determination (and no doubt a BFH) he made it all work.
A few interesting build photos and the first run video below: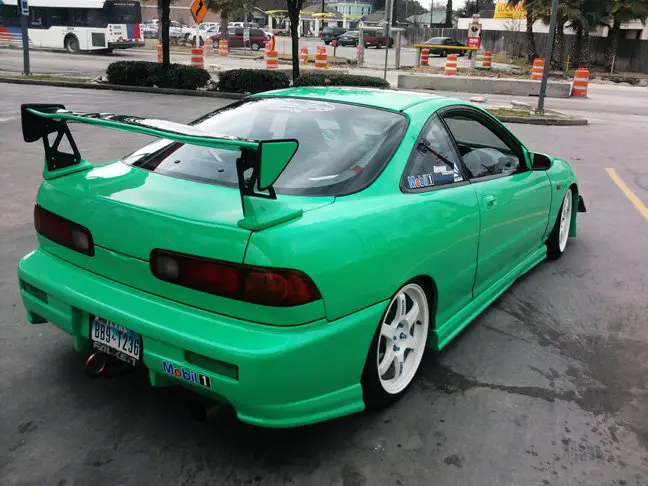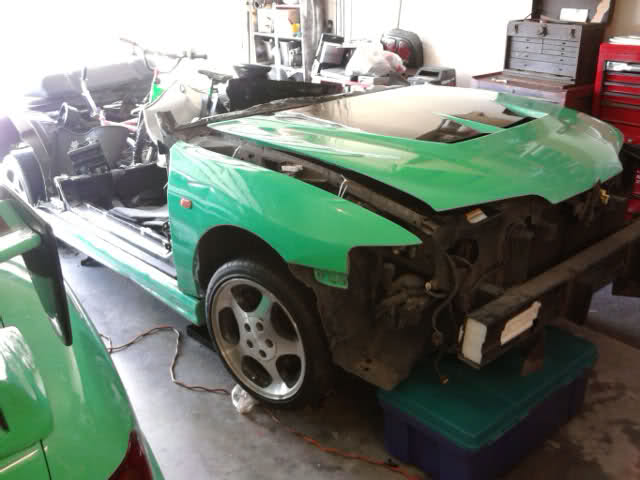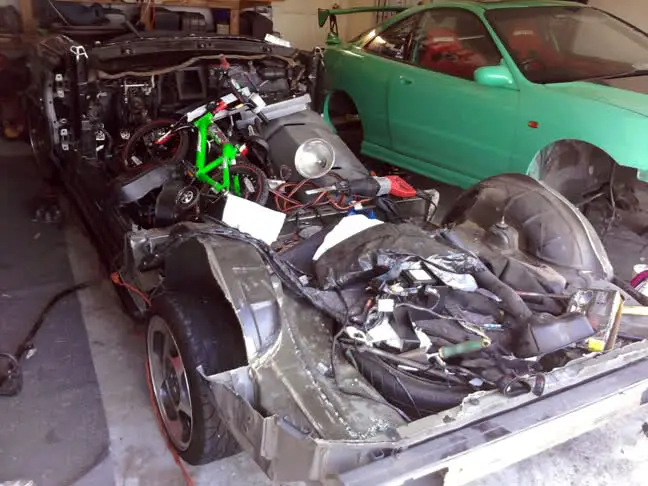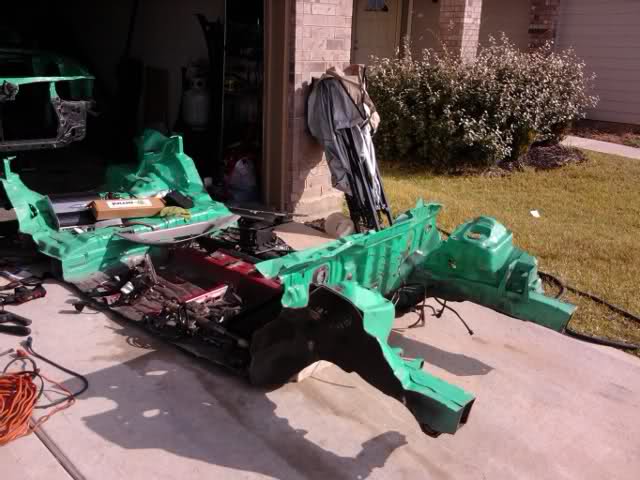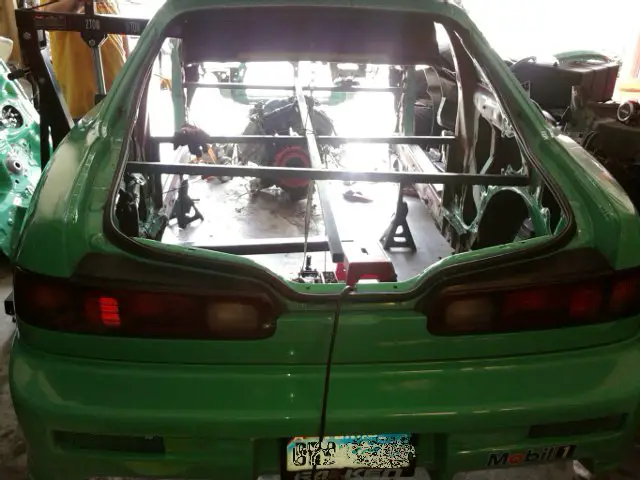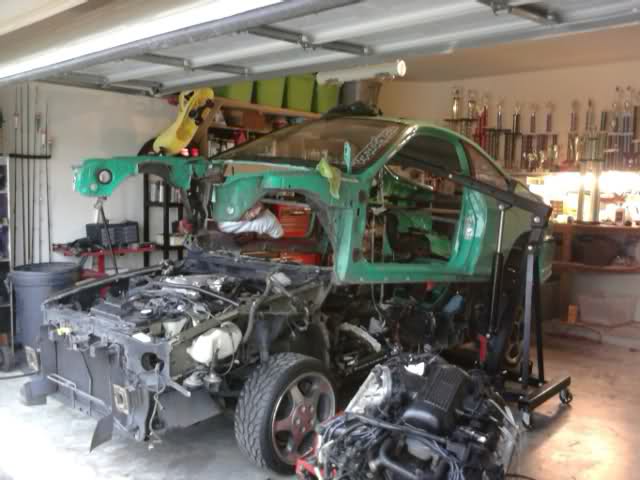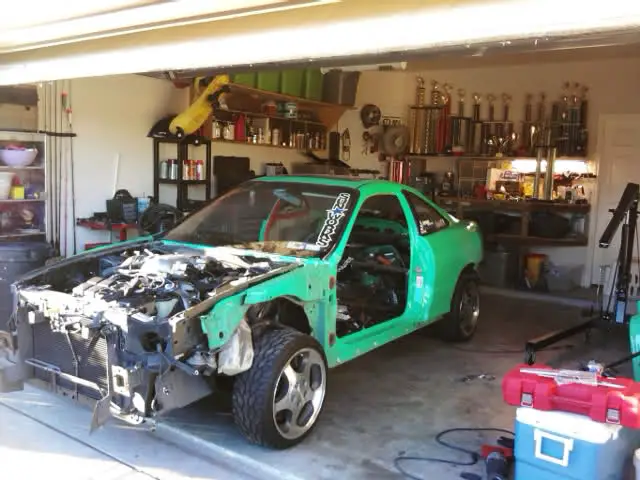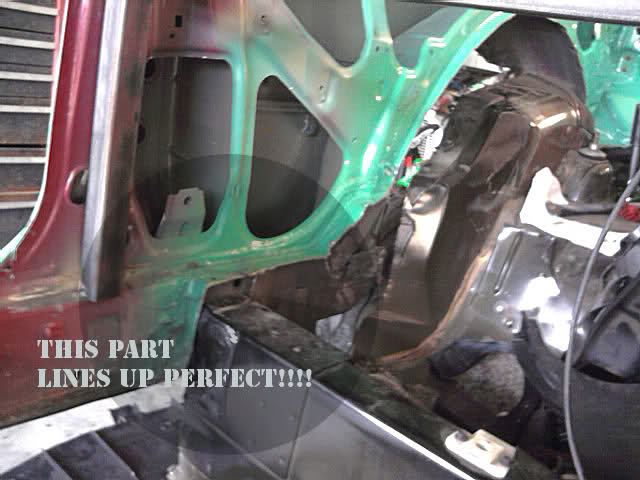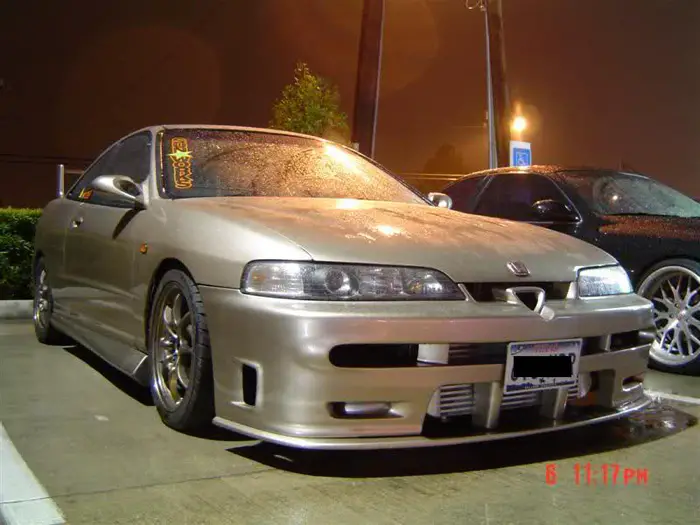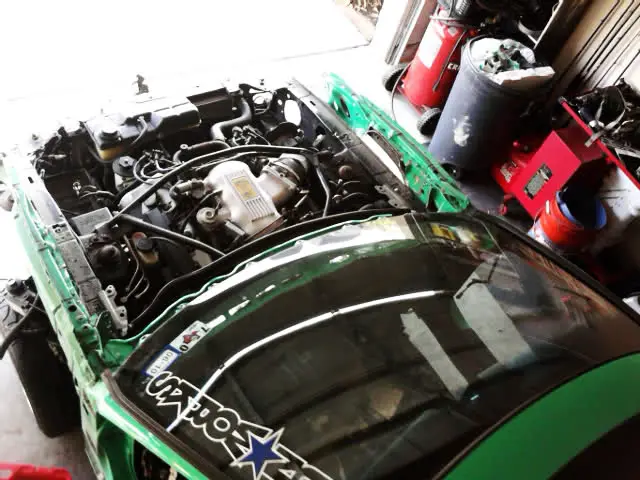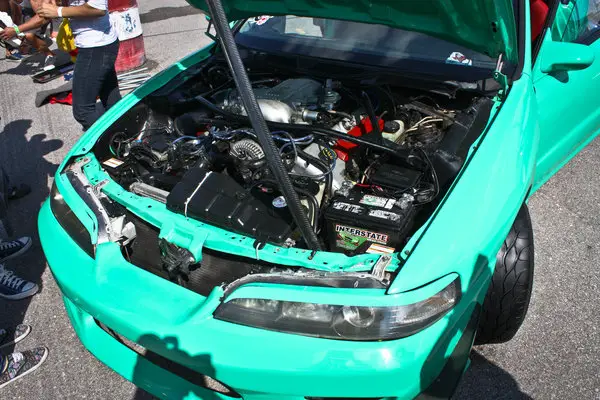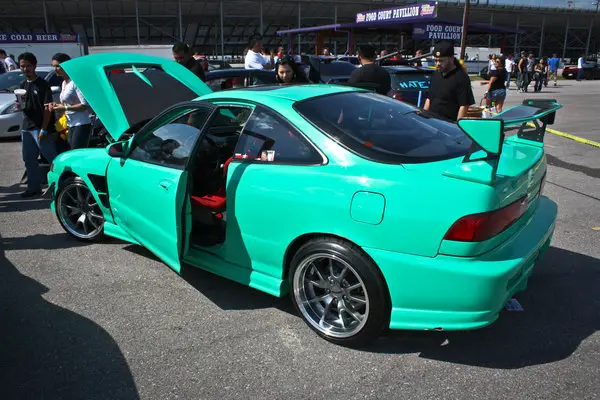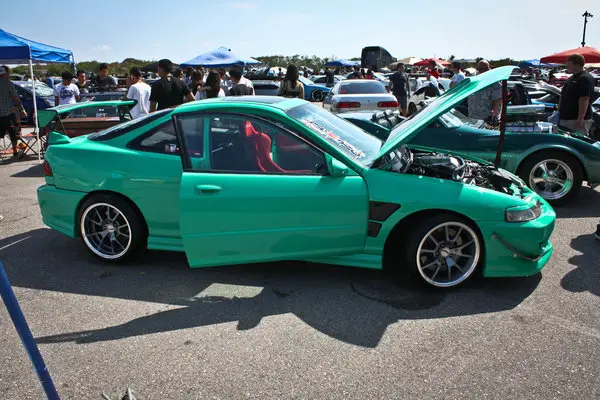 Thanks to JDMRides I was alreted to this video
If you want to see how the entire thing went down you have two options, one the thread I found it in or the cars facebook page.
Site Updates
Made a few tweaks to the over all layout until I figure out what I want to do in terms of design for the site last weekend, or I might just make my way through the mountain of photos from readers that have been sent in 🙂
Thanks for all the contributions.
Also got confirmation on incoming info regarding a feature I've been waiting on.
Flashback Friday
Someone on the fan page mentioned that yesterdays 911 didn't have much to do with stance. Long time readers will note that I've always been pretty loose with the stance definition though as is evident by the fact I posted this in 09.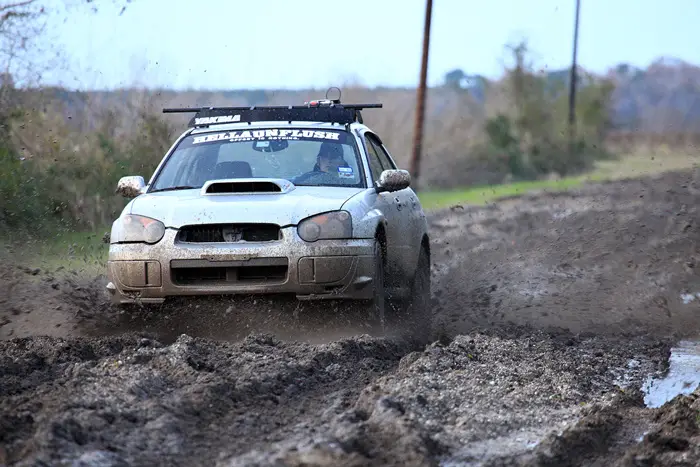 awesomecarswithmodifiedsuspension.com was just way to long of a url 😛
I'm going to see if I can find some time today to finish that acurastang build thread…